Are you ready to explore the City of Lights? With so many things to see and do, a Paris tour package is the perfect way to experience all these beautiful city offers. From iconic landmarks and historical monuments to world-class museums and stunning views, this post will take you through the best Paris tour packages available.
With its breathtaking architecture, world-class museums, vibrant neighborhoods, and mouthwatering cuisine, it's no wonder that millions flock to the French capital every year. As you embark on your Parisian adventure, you'll find diverse tour packages designed to showcase what this iconic city offers.
🗼 Paris Insider's Top Picks! ✨
Dive into the heart of Paris with our handpicked partners. Trusted by thousands, they ensure you experience the best of Paris.
Choosing the right Paris tour package can be daunting, as the options are seemingly endless. From guided museum tours, such as exploring the treasures of the Louvre and the incredible art of the Orsay Museum, to experiencing the rich history of Notre Dame Cathedral and the exquisite Sainte-Chapelle, there is a tour tailored to every traveler's interests. For those looking to venture beyond the city, the opulent Palace of Versailles awaits.
As an experienced traveler, finding a tour that meets your unique desires while still fitting within your budget and time constraints is essential. Researching companies like Expedia, Trafalgar, and Costco Travel will expose offerings that cater to various tastes and preferences. With careful planning and consideration, your journey through the spellbinding city of Paris will certainly be an unforgettable experience.
About Paris Vacation Packages
For those looking to take a trip to Paris, Flight, and Hotel Deals are a great way to make the most of their stay. Expedia.com offers incredible deals on flights and hotels in Paris, giving you more money to spend on experiences.
From 5-star stays near the Champs-Elysees to premier class accommodation in Meaux Nanteuil les Meaux, there's something for every budget. With books together, save more options available. You can get the best value for your money.
These Paris vacation packages allow you to explore all Paris offers at your own pace – from the iconic Eiffel Tower to the awe-inspiring Louvre Museum. Take advantage of these Flight and Hotel Deals when planning your next trip to Paris.
Planning a Vacation in Paris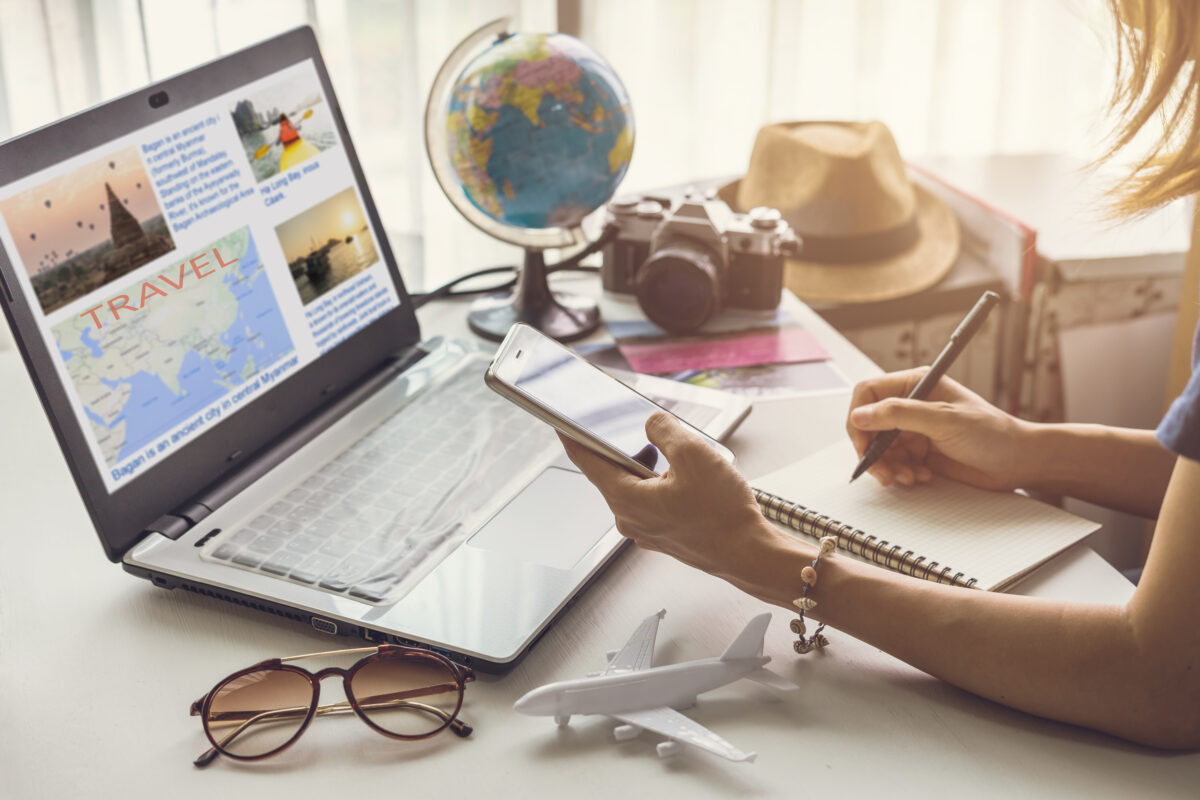 Planning the perfect vacation in Paris? Look no further than Expedia's extensive selection of Paris vacation packages. From private airport transfers to two-day trips, you can explore the iconic sights of Paris with a one-week vacation package. Cruise along the romantic Seine and experience the incomparable Louvre.
Enjoy an easygoing amble along the Avenue des Champs-Elysees, a world-famous boulevard with cafes and boutiques. And don't forget to savor a freshly-baked croissant from one of the city's many patisseries. You can save money on your Paris getaway with bundled flights and hotels.
Plus, you can book an independent city stay tour or a guided visit to famous sites for an unforgettable trip. No matter what Paris experience you're looking for, Expedia will surely have a package that fits your needs.
You can save even more by booking a Paris vacation package. With Expedia, you can bundle your Paris flight and hotel to get up to 100% off your flight.
Plus, you can enjoy free cancellations on select hotels. Whether planning a romantic getaway or a family vacation, booking together is the best way to save time and money. Enjoy all that Paris has to offer while getting the best deals available.
Book Paris Vacation Packages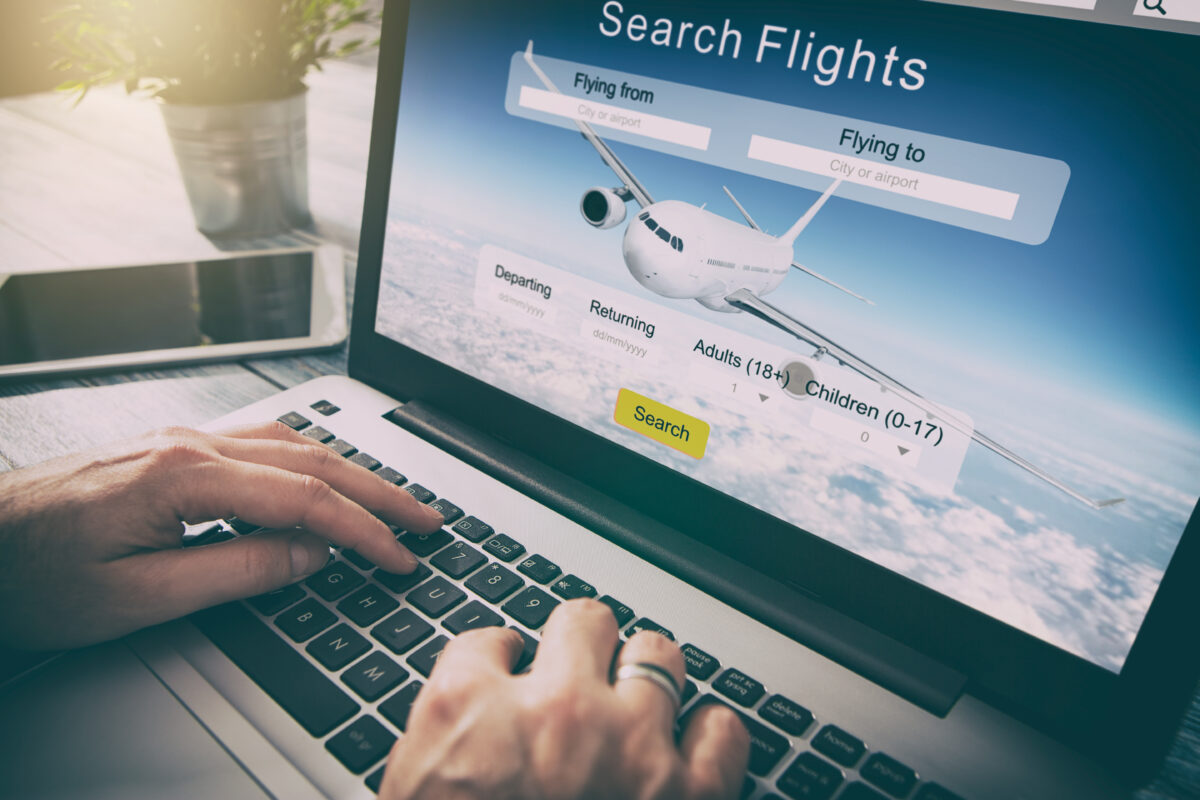 Finding the perfect Paris vacation package for your vacation is easy. With a range of exclusive tailor-made holidays, Expedia has the perfect Paris package for you. From exploring the incomparable Louvre to cruising the Seine and from savoring a just-baked croissant to strolling along the Avenue des Champs-Elysees, you will find an array of exciting activities in your Paris tour package.
Moreover, you can save even more on your Paris trip with flight and hotel deals. Choose from packages starting at Rs. 1,30,000 or independent city stays with guided visits to famous sites like the Eiffel Tower, Palaces of Versailles, River Seine, Arc De Triomphe and Louvre Museum. With so many options at great prices, finding the ideal tour package for your Paris vacation is easy!
See Related: Best Boat Tours in Paris, France
Guided Tour to Famous Sites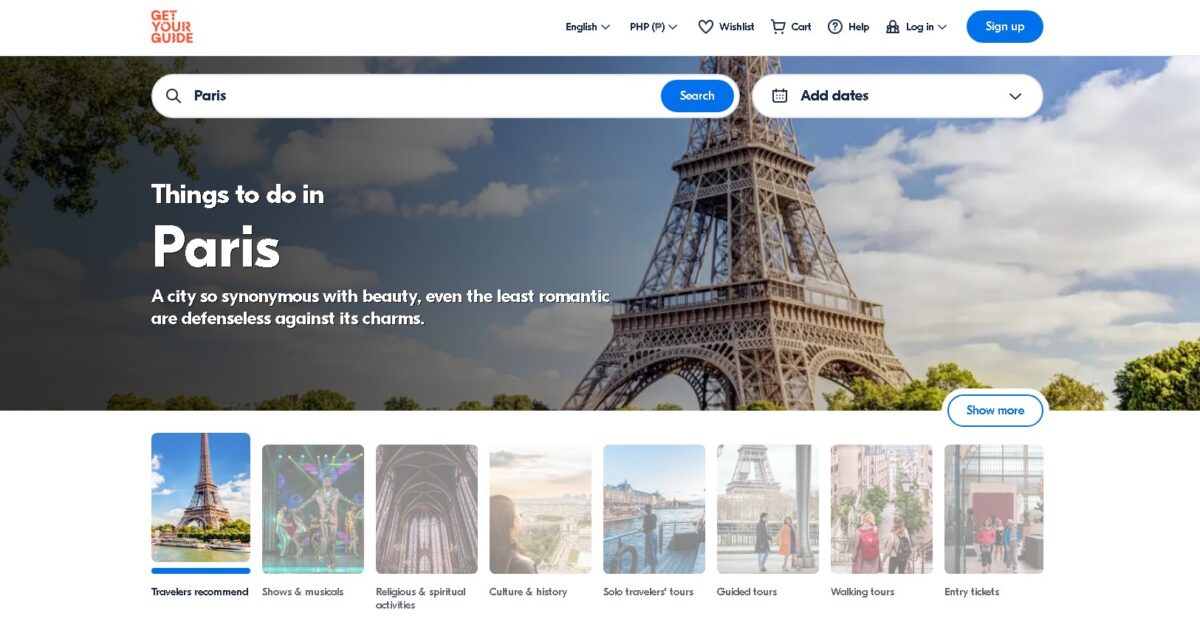 Visiting Paris is a once-in-a-lifetime experience with many incredible sites to explore. One way to make sure you get the most out of your trip is to take a guided, organized tour of some of the city's most famous attractions. See the Venus de Milo and the Mona Lisa at the Louvre Museum, or enjoy live entertainment at the Moulin Rouge.
Explore iconic sites like the Eiffel Tower, Notre Dame Cathedral, and the majestic Arc de Triomphe. With a guided tour, you can be sure that you won't miss any of the highlights that Paris has to offer. And if you book two or more tours together, you can save even more money on your Paris tour packages.
See Related: Winters in France: A Comprehensive Guide to the Season
Paris Tours Overview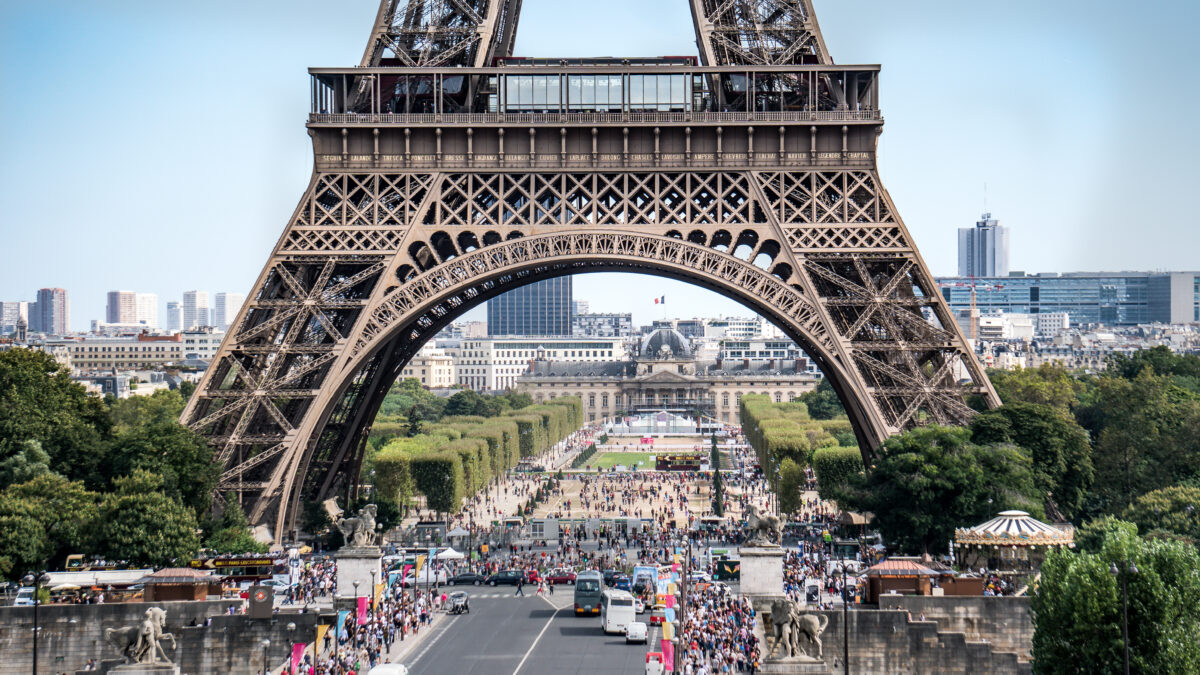 As a seasoned traveler, I can confidently say that Paris offers diverse tours for all visitors. Whether you're a newcomer to the city or a returning Francophile, there's a Paris tour waiting for you to discover the charm and allure of the French capital.
Group tours are an excellent way to explore Paris with like-minded travelers. With several options available, visitors can marvel at the legendary sights such as the Eiffel Tower, Louvre Museum, and Notre Dame Cathedral alongside experienced and insightful guides. You can opt for a comprehensive city tour or focus on specific themes or neighborhoods.
For those seeking a more personalized experience, private tours cater to your unique interests, granting an intimate and tailor-made expedition. If you're an art aficionado, fashion enthusiast, or passionate foodie, you can find a guide who specializes in these fields ready to disclose the hidden gems of Paris.
Experience Paris's picturesque streets on a bicycle tour, a trendy and eco-friendly way to see the city. Pedal beneath historic bridges, along the Seine River, and through cobblestone alleys while learning about the rich culture and history. Don't miss the opportunity to stop by local markets, bakeries, or picturesque locations for an authentic Parisian experience.
Bus tours provide a comfortable and convenient method of navigating the bustling city. Hop on a double-decker bus to acquaint yourself with Paris's layout and marvel at its sights from an elevated vantage point. Additionally, these buses often feature informative audio guides, ensuring you don't miss any important details.
A river cruise on the Seine is a quintessential Parisian experience. As you glide alongside some of Paris's most renowned landmarks, you can indulge in delicious cuisine, sip on champagne, or enjoy a leisurely sightseeing cruise. A Seine River cruise offers a unique and memorable perspective of the City of Light.
Lastly, for independent explorers, self-guided tours offer the flexibility to wander at your own pace and select the sights that genuinely spark your interest. Equip yourself with a guidebook or a smartphone app to unearth the city's secrets and embrace the charm of strolling through Paris with unparalleled freedom.
In summary, Paris boasts a wide variety of tours, from group excursions to self-guided adventures, allowing every traveler to uncover the magic of the city in a manner best suited to their preferences. So, pack your bags, dust off your French phrasebook, and embark on a tour that captivates your heart and imagination.
Iconic Attractions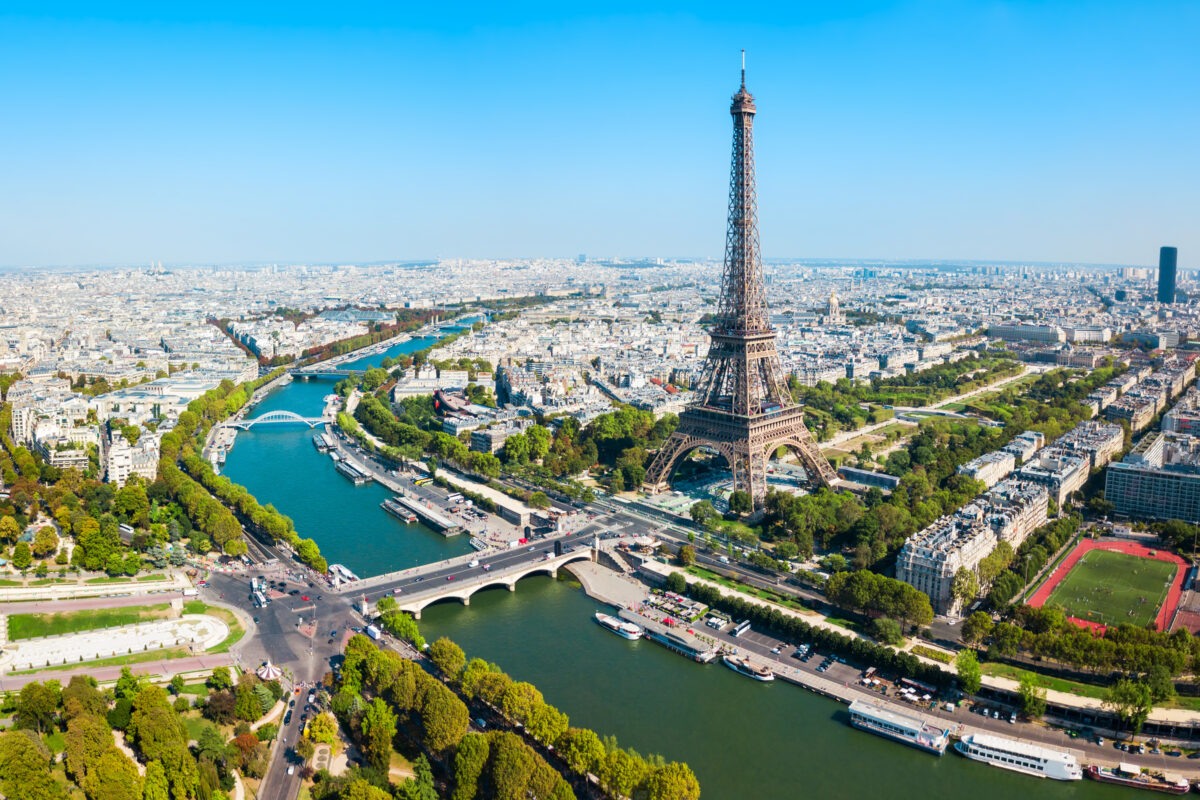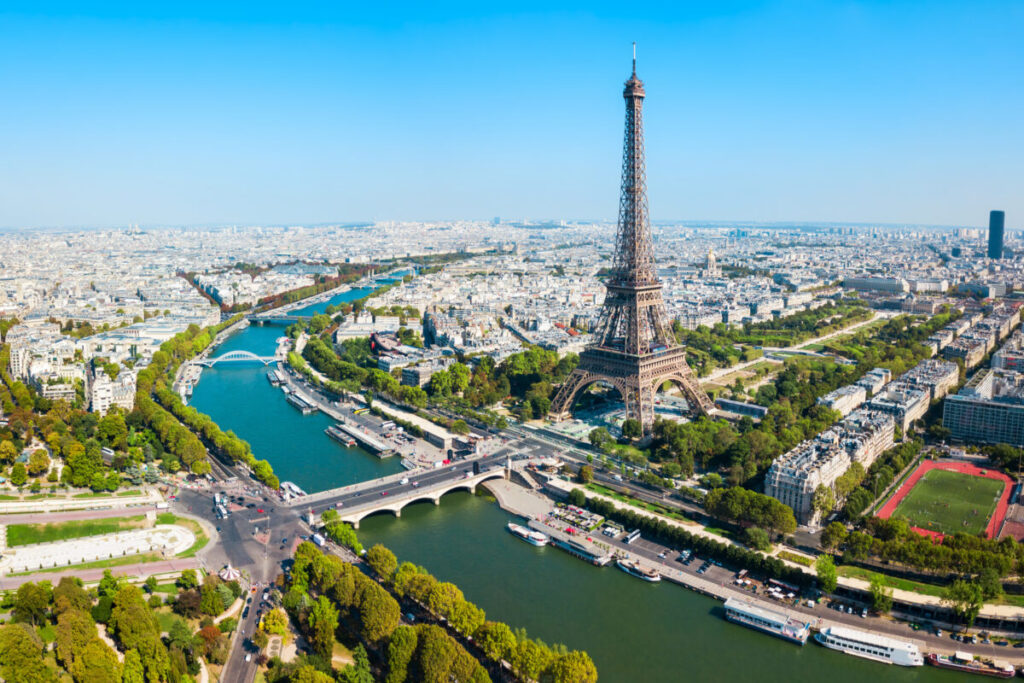 Ah, Paris. A city that doesn't need a lengthy introduction due to its reputation for elegance and romance. The Parisian streets are dotted with a plethora of iconic attractions, each offering an experience that makes the city oh-so irresistible.
Take a stroll to the Eiffel Tower—an unmistakable emblem of the City of Love. Standing tall at 324 meters, it offers awe-inspiring views and a peek into the city's engineering excellence. From its majestic top, the panorama of the French capital unfolds before your eyes, truly a sight to behold.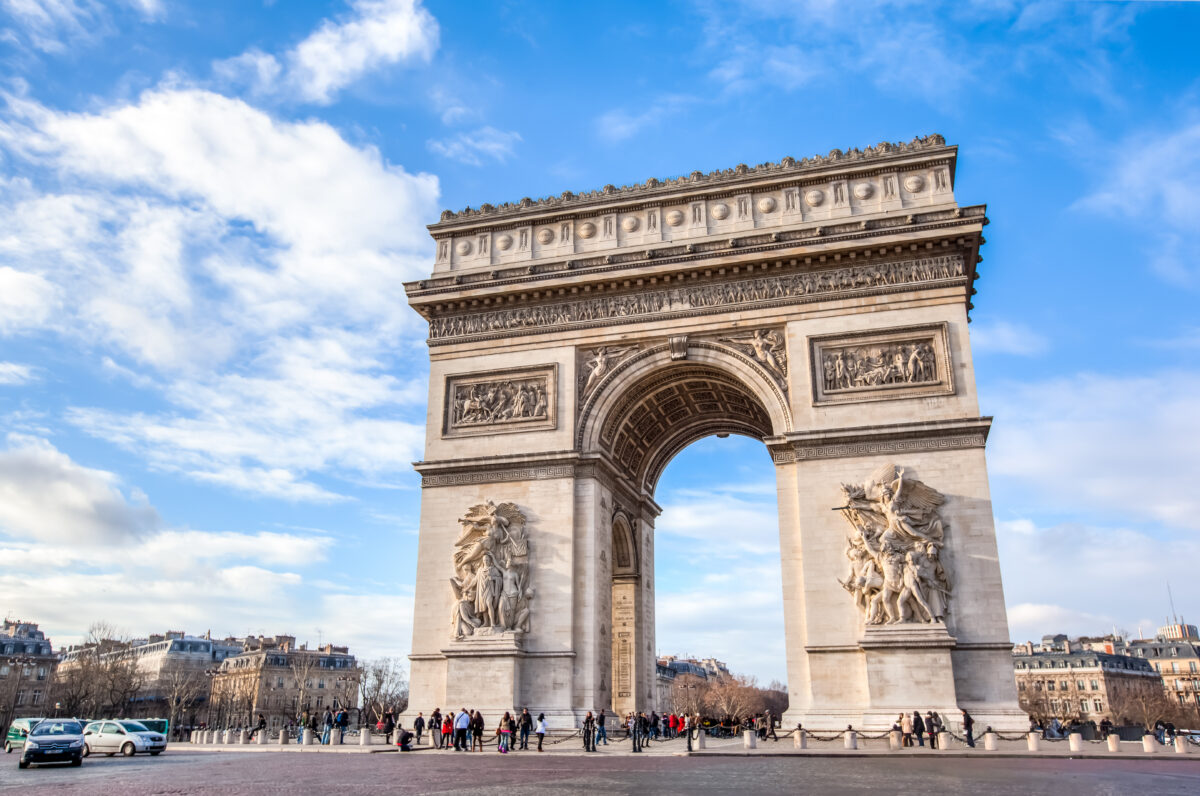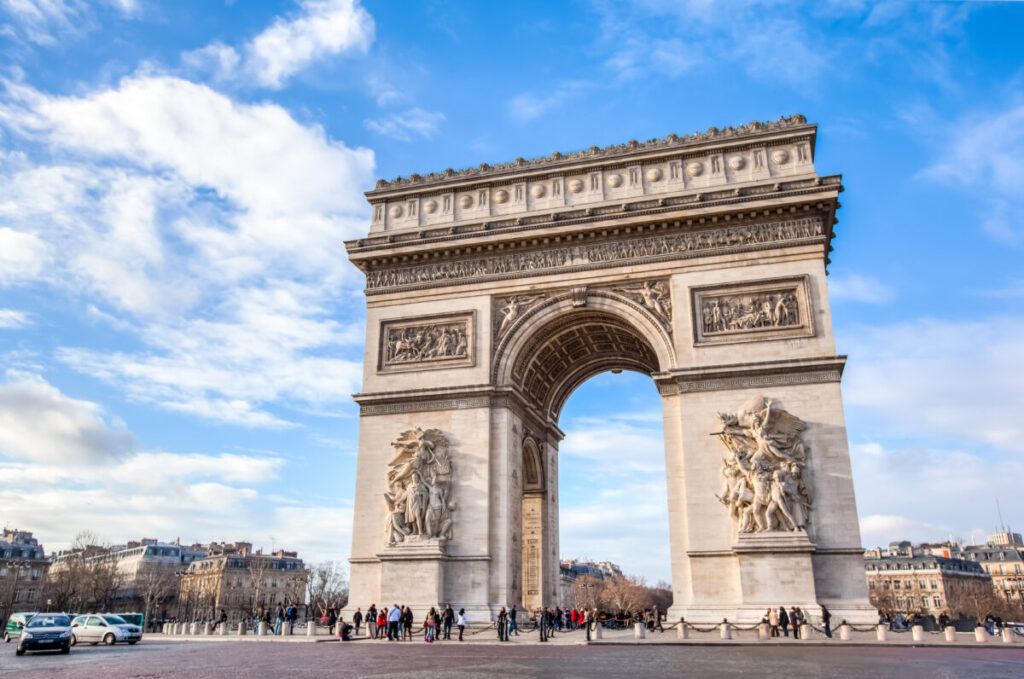 A stone's throw away from the Eiffel Tower, admire the architectural marvel that is the Arc de Triomphe. This imposing monument is a symbol of French national identity and offers a prime vantage point to gaze at the bustling Champs-Élysées.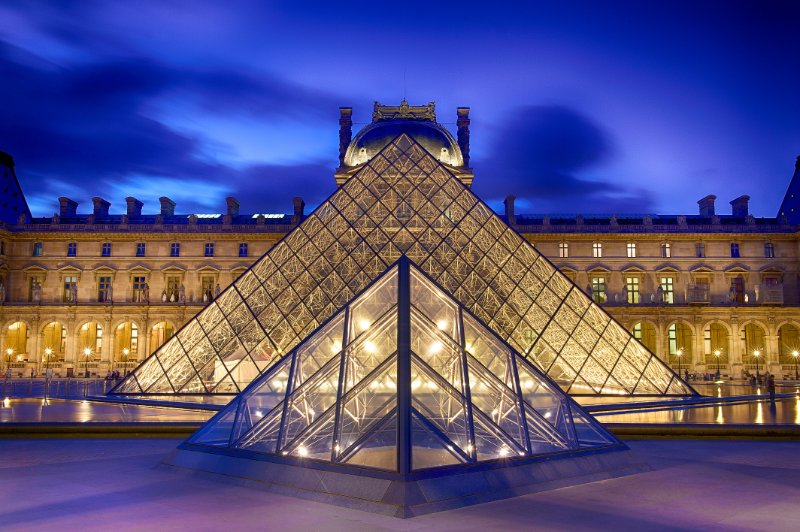 Of course, a visit to Paris wouldn't be complete without a trip to the Louvre. This world-famous museum houses a vast collection of art and historical artifacts, including—but not limited to—the enigmatic Mona Lisa. Take your time to appreciate the carefully curated masterpieces, each telling a unique story.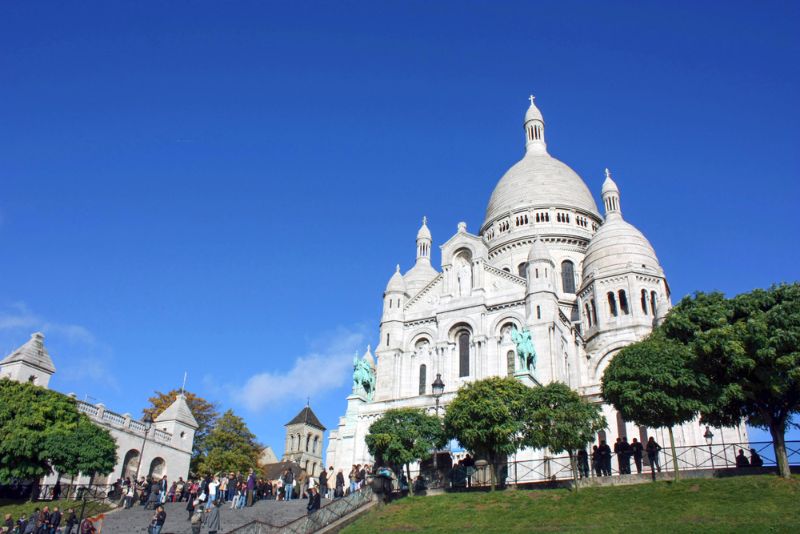 For those who like to wander with art and history lingering in the background, Montmartre is the perfect destination. This charming neighborhood, once the playground of famous artists like Picasso, is steeped in bohemian ambiance and creative spirit. With its small, winding streets and unexpected corners, Montmartre is ideal for whiling away an afternoon.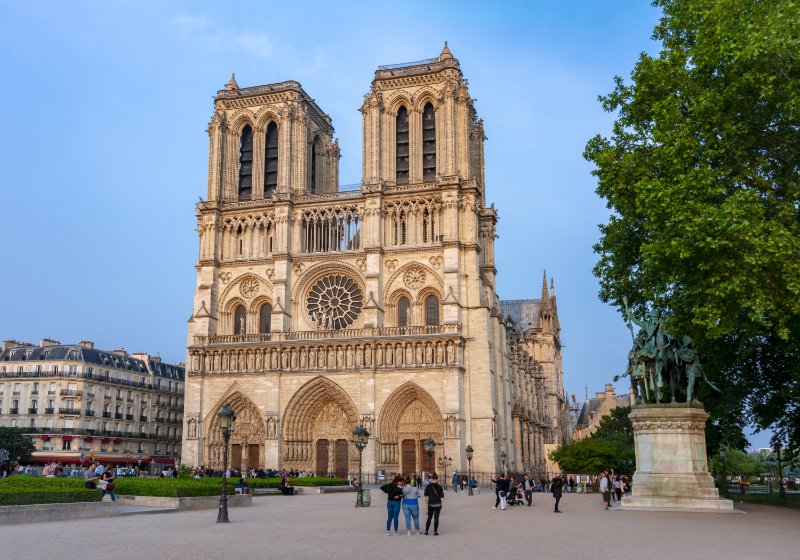 Nestled within the heart of the city lies the Notre Dame Cathedral. Step into its hallowed halls and marvel at its beautifully intricate stained glass windows, expressing centuries of craftsmanship.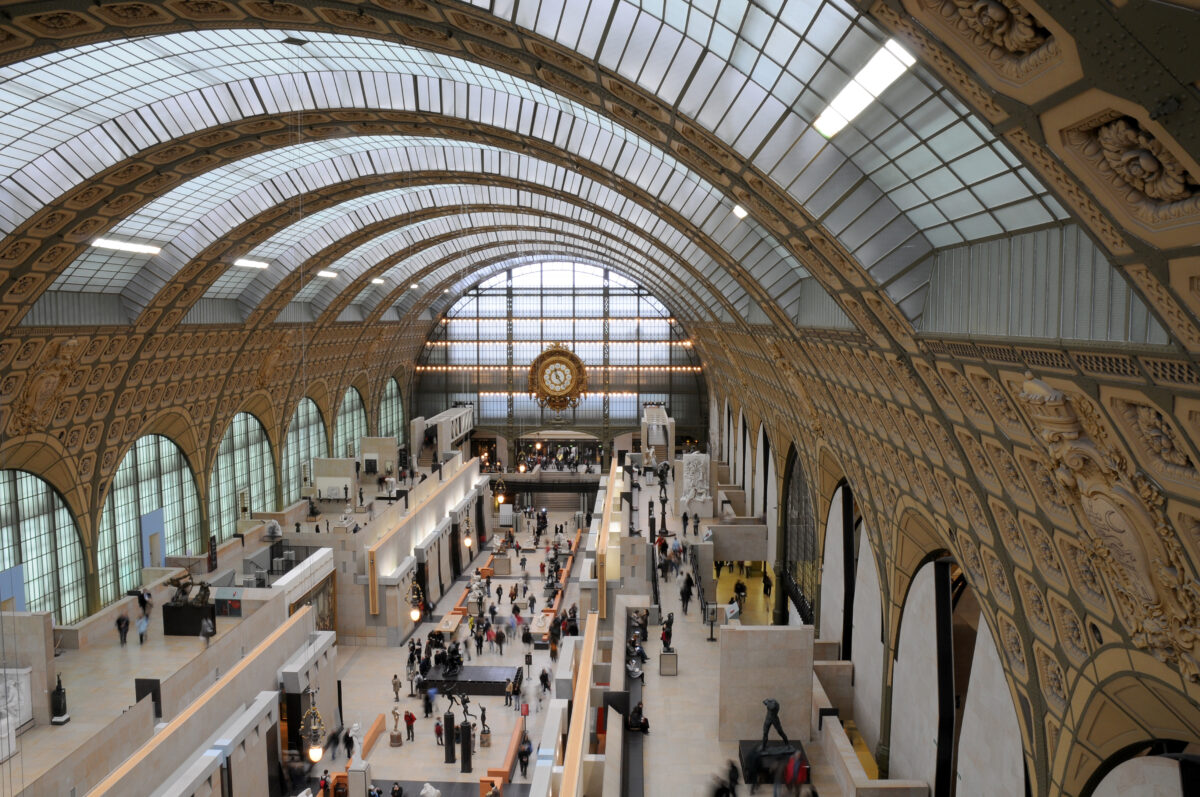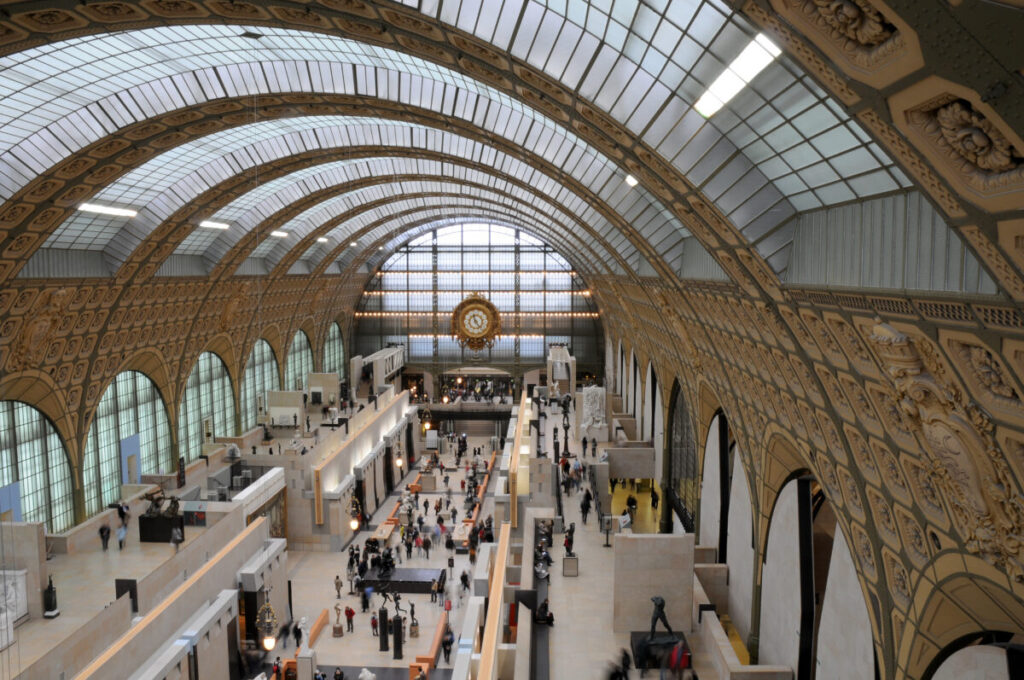 Fans of impressionist art shouldn't miss the Orsay Museum—a more than worthy companion to the Louvre. Housed in a stunning Beaux-Arts building, the museum is home to masterpieces from Monet, Van Gogh, and Renoir.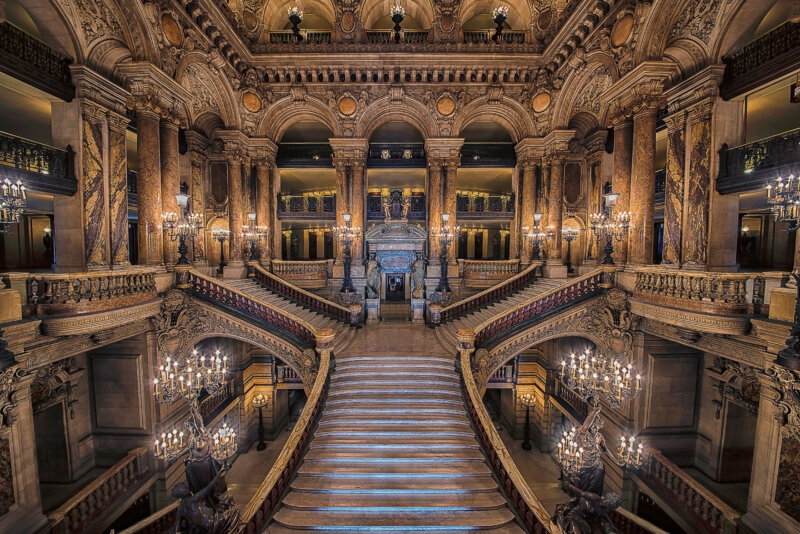 Lastly, pay a visit to the Opera Garnier. This grandiose Parisian opera house is a masterpiece, embodying the opulence and extravagance this city is famous for. Make sure to catch a live performance, and don't forget to indulge in the mesmerizing glittering surroundings.
In Paris, every corner tells a story, and its iconic attractions invite you to participate. Discover the elegance, romance, and beauty that await you in the City of Love.
See Related: Best Travel Books About Paris: Must-Read Guides
Historical Sites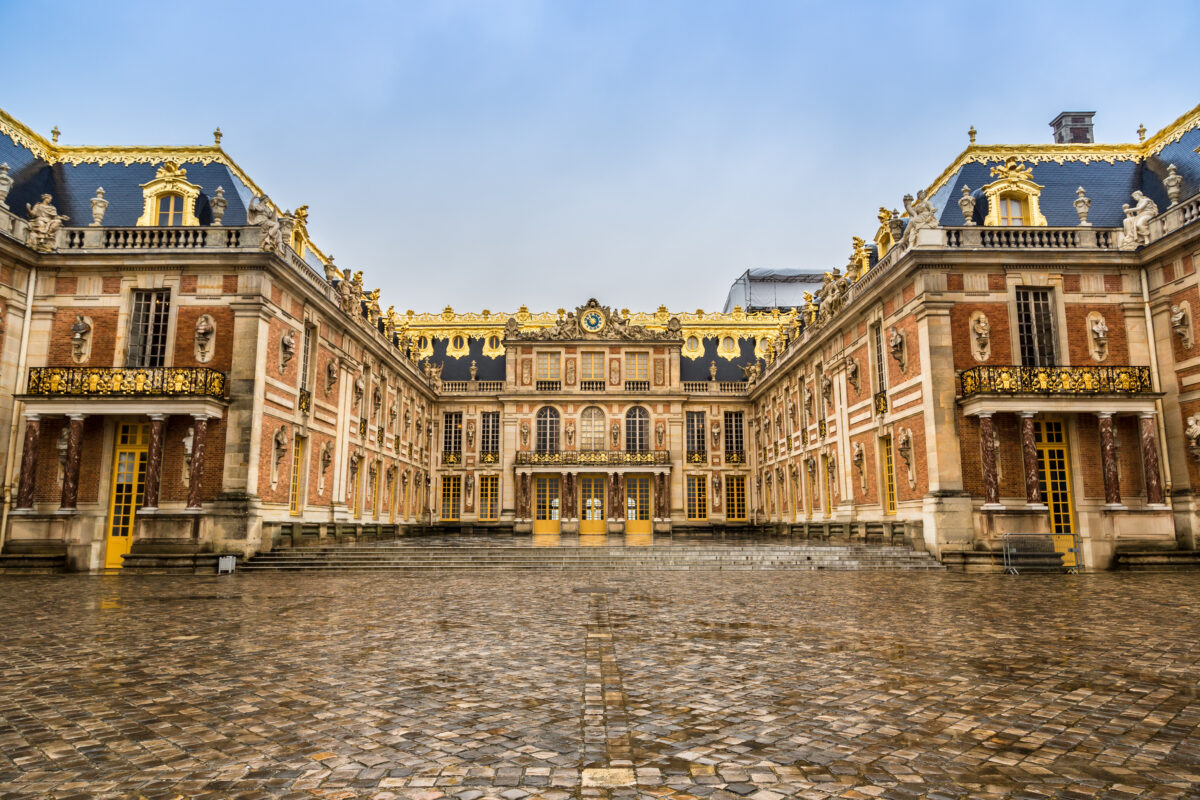 Ah, Paris – the City of Light, known for its rich history and enchanting culture. No wonder it's a top destination for travelers looking to dive into the past.
First up on any history lover's itinerary should be the iconic Palace of Versailles. A masterpiece of architecture, it was once the heart of French royalty and epitomized the grandeur of France's turbulent past. A visit to the opulent Hall of Mirrors and the baroque gardens truly transports you back to the reign of Louis XIV.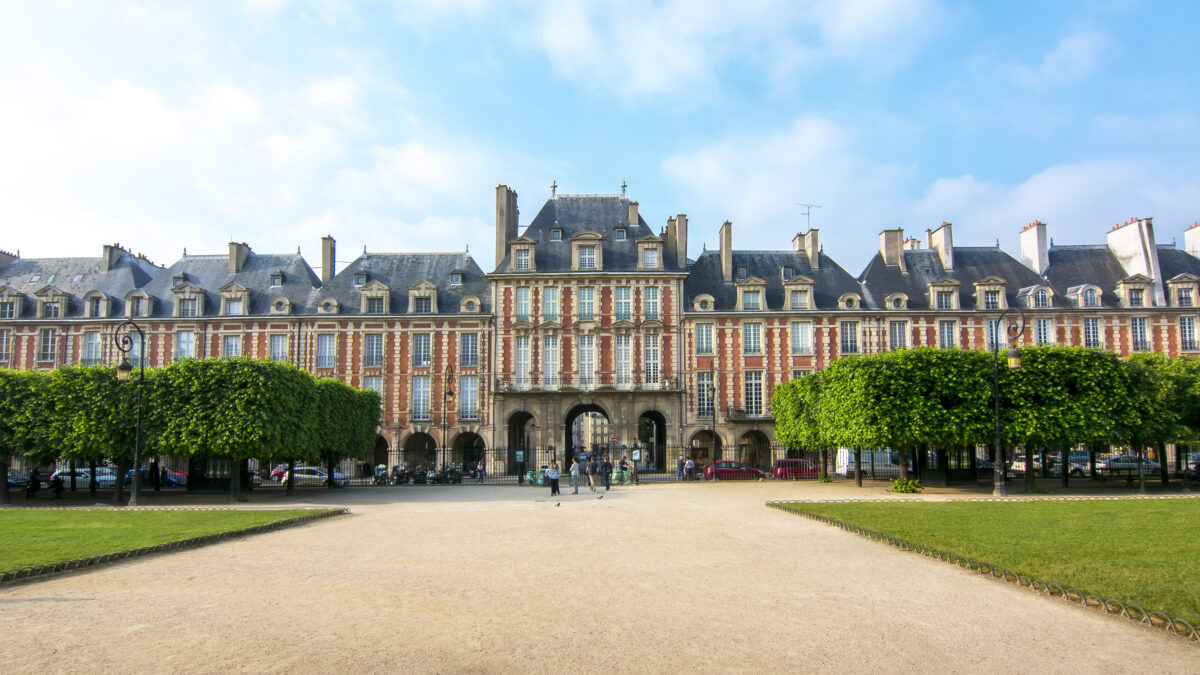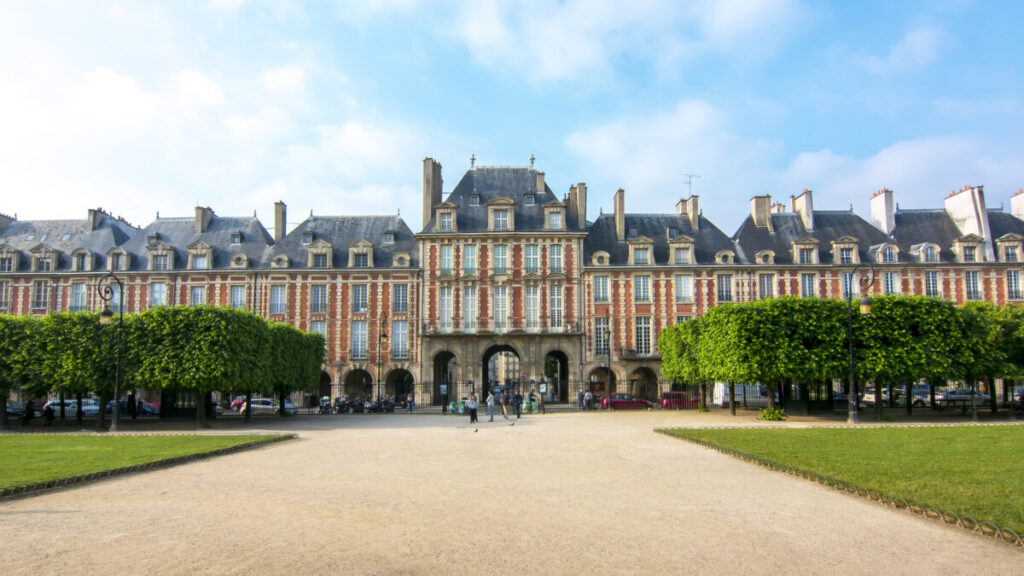 A stroll through the Place des Vosges is a must for architecture aficionados. As the oldest planned square in Paris, it showcases the timeless charm of symmetrically designed buildings with hints of red brick. It's a spot where the echoes of the past coalesce with the vibrant present as locals and visitors alike congregate in the central park.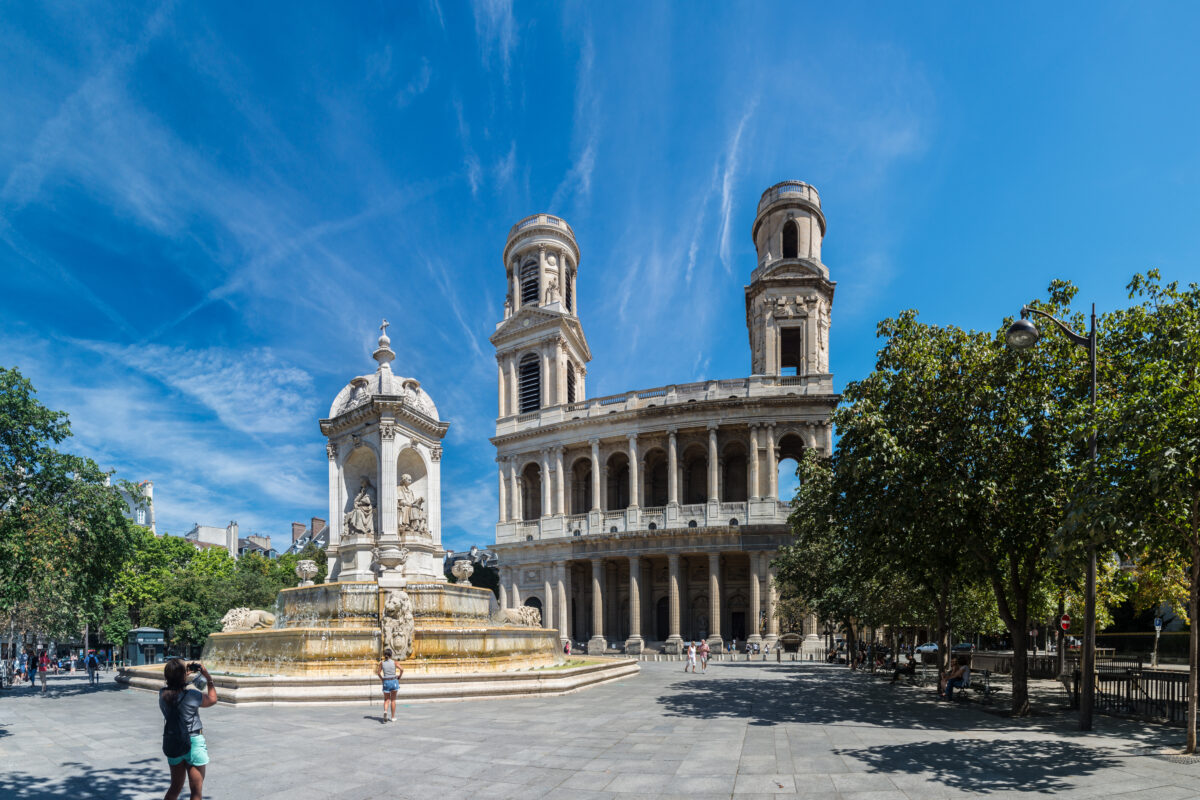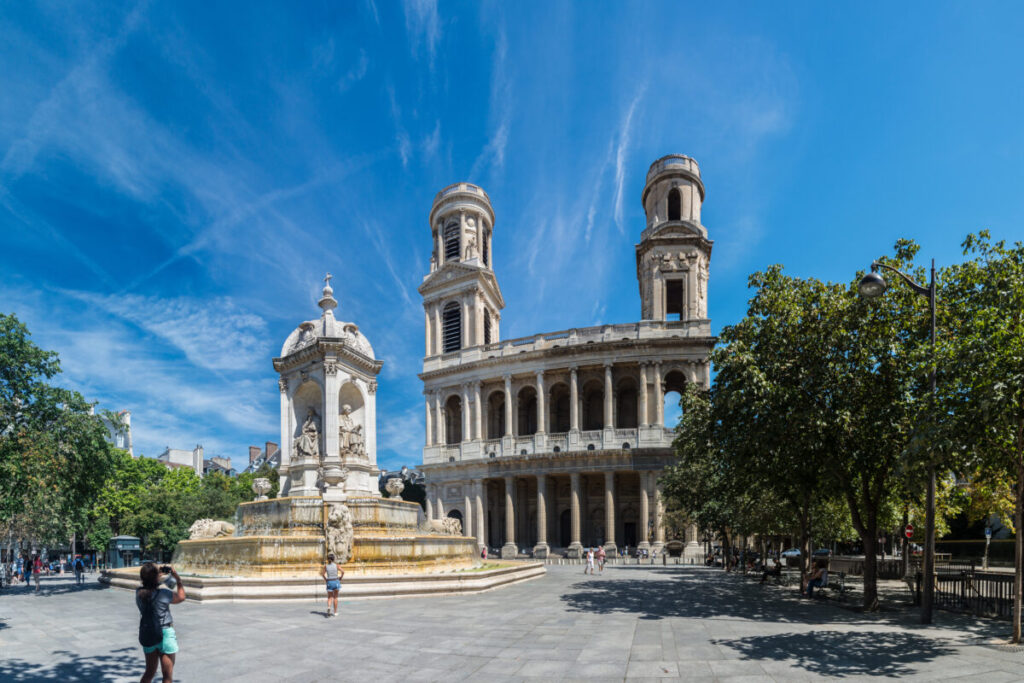 The Saint-Sulpice church is a lesser-known gem, but no less captivating. Its impressive exterior is matched only by the intriguing mysteries its walls have witnessed, from notable relics to whispers of sacred geometry and hidden secrets. Dan Brown fans will recognize it from "The Da Vinci Code."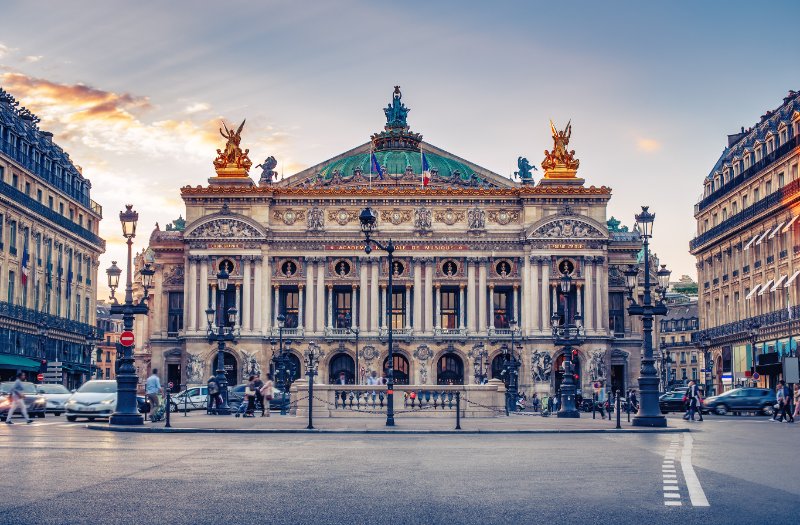 The truly magnificent Opéra Garnier is a must-see, not just for its architectural grandeur but for its artistic significance. Frequented by high society during the Belle Époque, it's ornate design and opulent halls exude an ambiance of glamour and sophistication that simply cannot be replicated.
As you traverse these sites, you'll bear witness to Paris's dynamic heritage – from the opulence of the monarchy to the social upheaval of the French Revolution, as well as the cultural Renaissance. These landmarks offer not just a glimpse into a bygone era but a deeper understanding of the city itself.
Embark on this historical journey with confidence, armed with the knowledge that each site plays a vital role in the ever-unfolding tapestry of Paris's evolution. As you explore, let Paris reveal itself to you, layer by layer, inviting you to uncover the subtle nuances that make it a city unlike any other.
See Related: Is Paris in France or Italy?
Art and Museums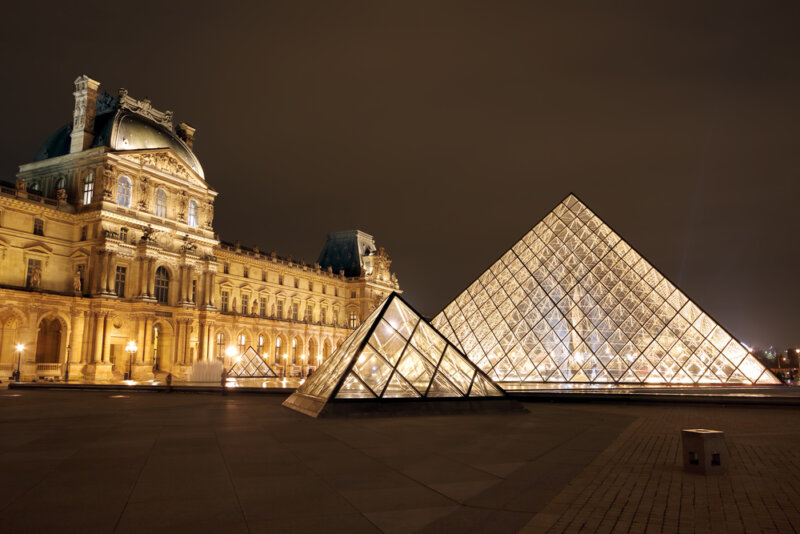 Ah, Paris the city that embodies the very essence of art and creativity. As you walk its rich, storied streets, it becomes immediately apparent that you've stumbled upon a treasure trove of artistic gems. Museums are abundant, housing some of the world's most renowned masterpieces, beckoning you to step inside and lose yourself in the history and beauty that awaits.
The Louvre, an iconic institution filled with many artistic marvels, is perhaps the crown jewel of Paris' museum scene. Home to the enigmatic Mona Lisa and other classic works such as the Winged Victory and Venus de Milo, the Louvre entices casual visitors and ardent art aficionados alike. The immensity of its collection can be overwhelming, but it's a pilgrimage worth making for anyone who appreciates the finer things in life.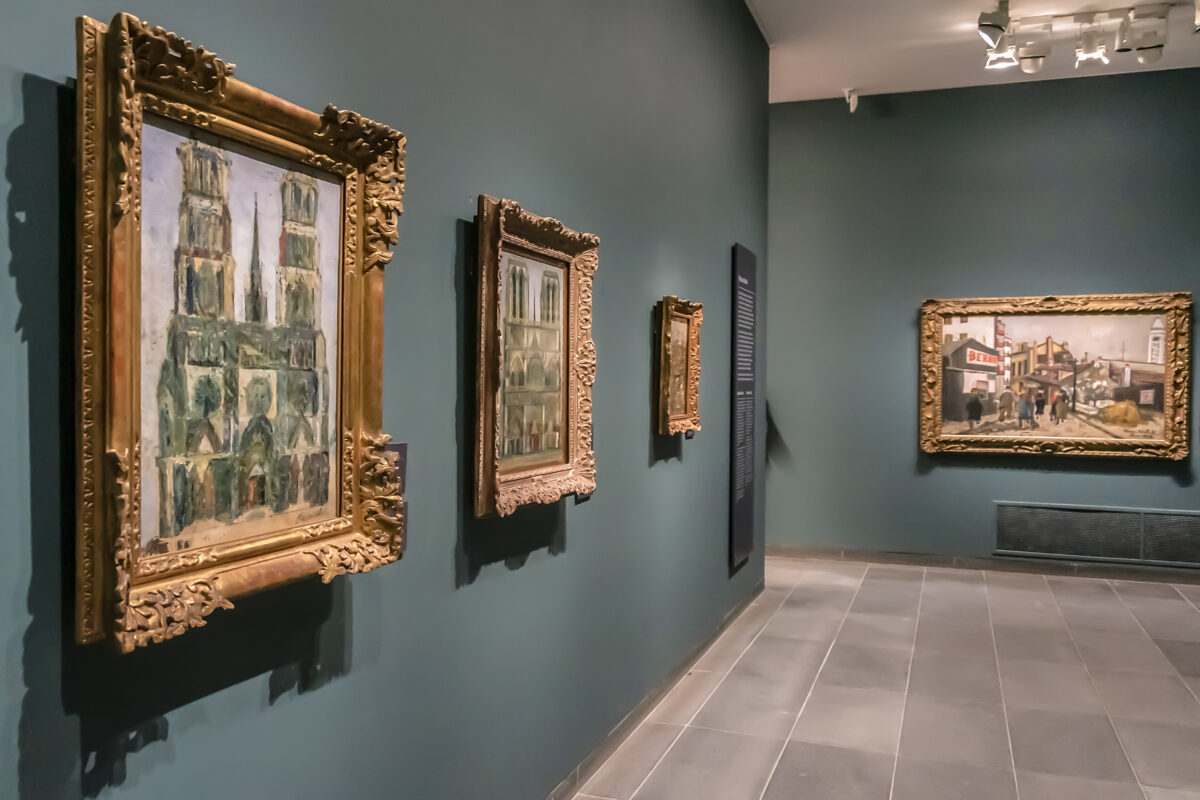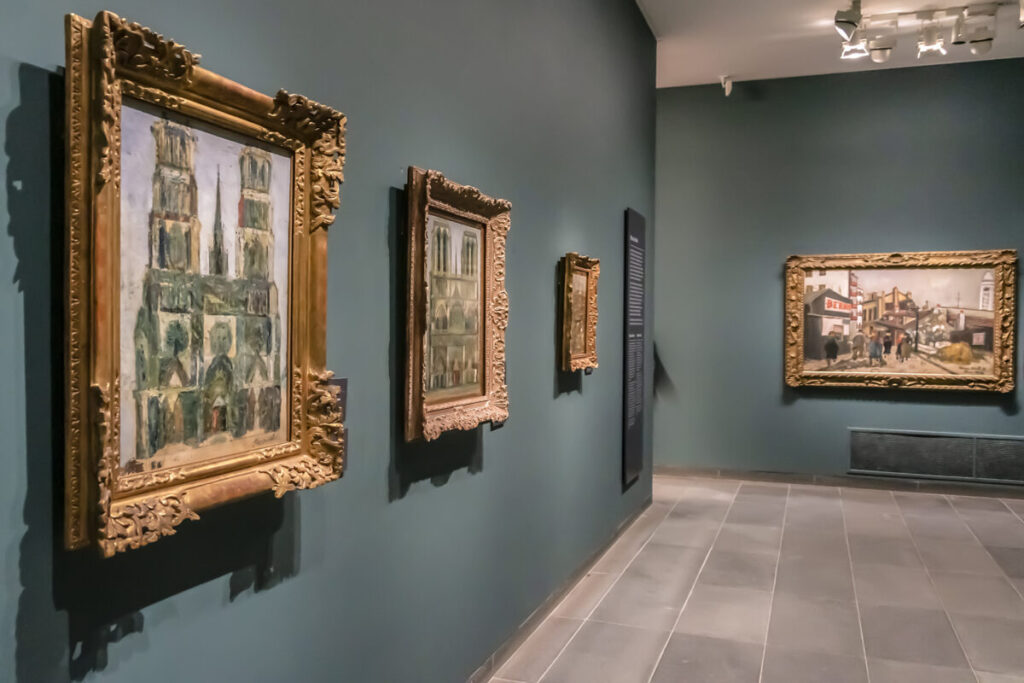 If you're seeking a more intimate exploration of art, the Orangerie Museum offers a serene sanctuary away from the bustling city. Step into the serene, light-filled rooms and immerse yourself in the ethereal beauty of Monet's Water Lilies.
It's the sort of place that demands quiet contemplation, allowing the vibrant colors and delicate brushstrokes to wash over you. In addition to Monet's masterpieces, the museum houses a collection of esteemed Impressionist and Post-Impressionist works, making it the perfect stop for those who crave a more focused dive into the art world.
As you wander through Paris, ignoring the palpable artistic energy around every corner is impossible. The city's museums celebrate its artistic prowess and showcase the genius and talent that has shaped our understanding of beauty, creativity, and expression. A Paris tour package would be incomplete without indulging in the city's rich artistic experiences, so take your time, and let the artistry of Paris envelop your senses.
See Related: Best Tours of the Louvre Museum
Parisian Neighborhoods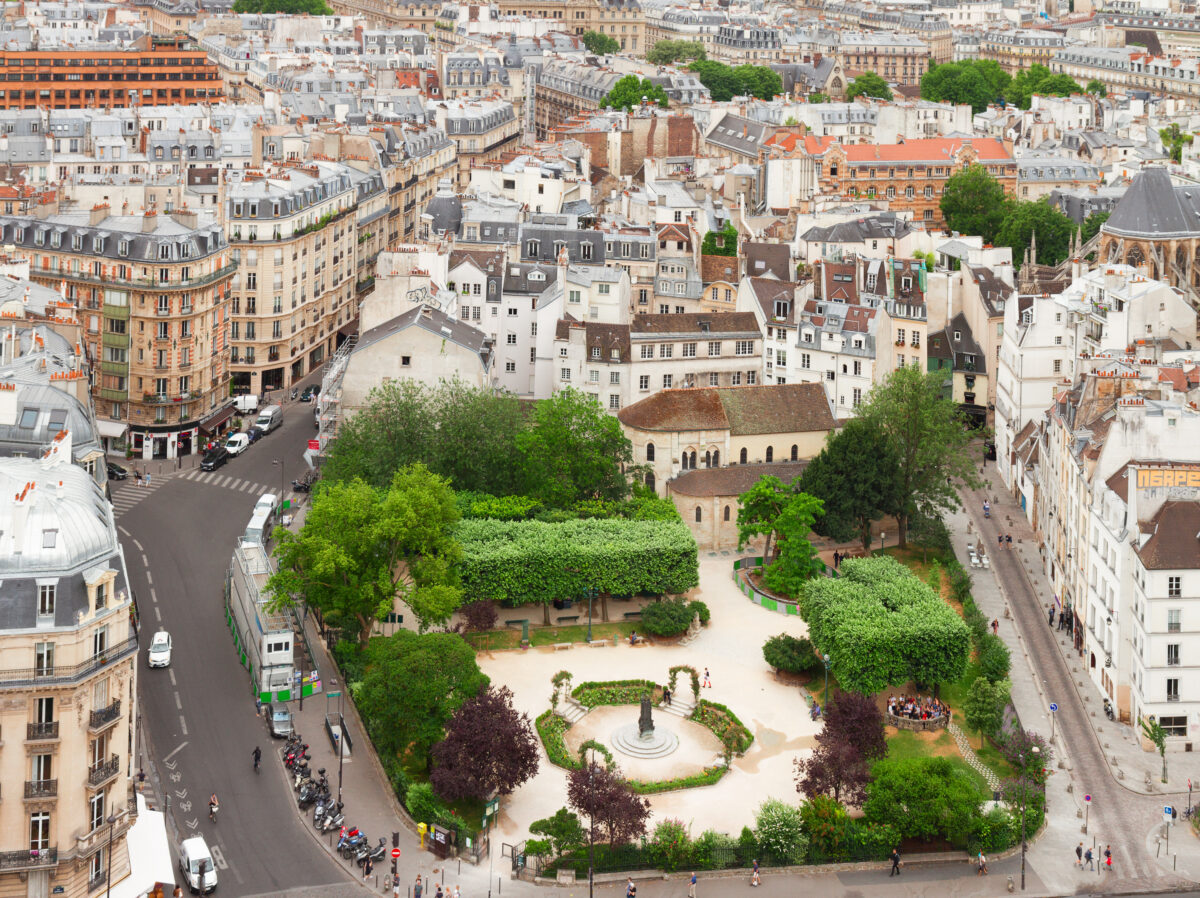 No trip to Paris is complete without exploring some of its best neighborhoods, each offering a distinctive flavor and glimpses into the heart of the city. Let me walk you through a few must-visit neighborhoods to make your Parisian adventure unforgettable.
Latin Quarter: Stepping into the Latin Quarter is like being transported back in time. This historic district, home to the famous Sorbonne University, boasts narrow streets, medieval churches, and lively bistros. Immerse yourself in the intellectual and bohemian atmosphere while you stroll through its cobblestone alleys and admire the enchanting architecture.
Champs-Élysées: A true representation of Parisian elegance, the Champs-Élysées is a grand boulevard lined with luxury shops and theaters. Marvel at the majestic Arc de Triomphe as you saunter down the tree-lined avenue, where fashionable Parisians and curious travelers rub elbows. Whether you're indulging in a culinary journey or treating yourself to some retail therapy, the Champs-Élysées has an undeniable charm.
Montmartre: The village-like district of Montmartre stands tall atop a hill. Lose yourself in the maze of picturesque streets and immerse yourself in the bohemian spirit that has charmed artists like Van Gogh and Picasso. Don't forget to visit the iconic Sacré-Cœur Basilica for stunning panoramic views of the city, and weave your way through the bustling Place du Tertre, a haven for artists and their portrait-seeking admirers.
Famous Parks and Gardens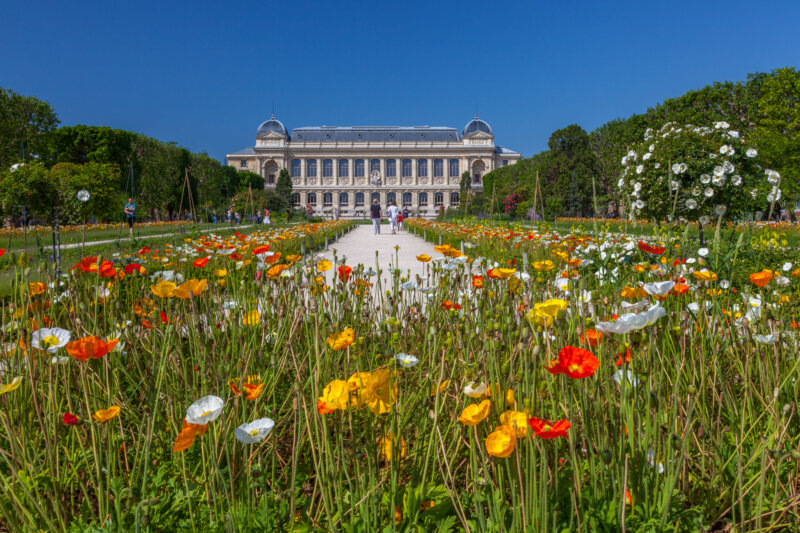 Ah, Paris. A city that holds its parks and gardens close to its heart – and to the hearts of those who have roamed through these mesmerizing green spaces. Let me give you a glimpse into some of the most enchanting spots to enjoy a moment of tranquility and marvel at the punctilious work of Mother Nature.
Jardin des Plantes, located in the 5th arrondissement, is a botanist's dream. Established in 1626 as part of the Museum of Natural History, this verdant oasis will transport you to a world of lush flora, a stunning Alpine garden, and a lovely pond to sit by as the most ardent nature lover soaks in the vibrant hues and fragrances around.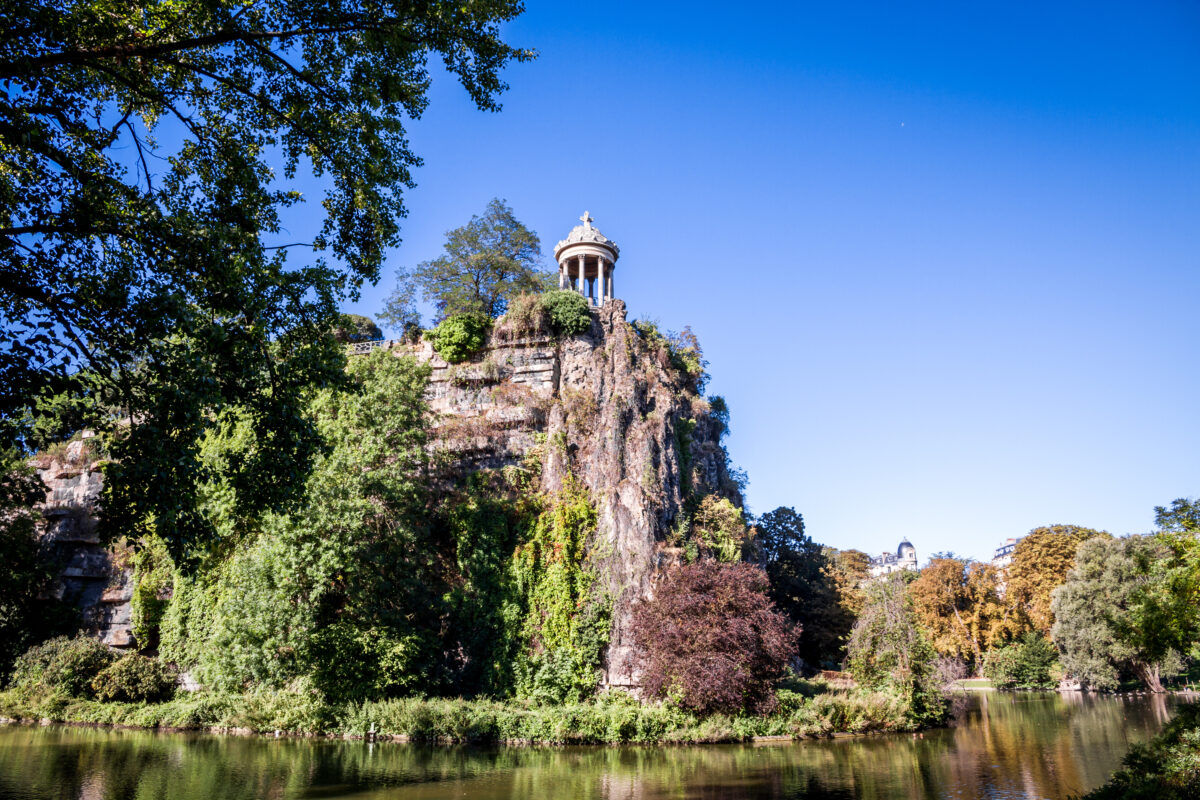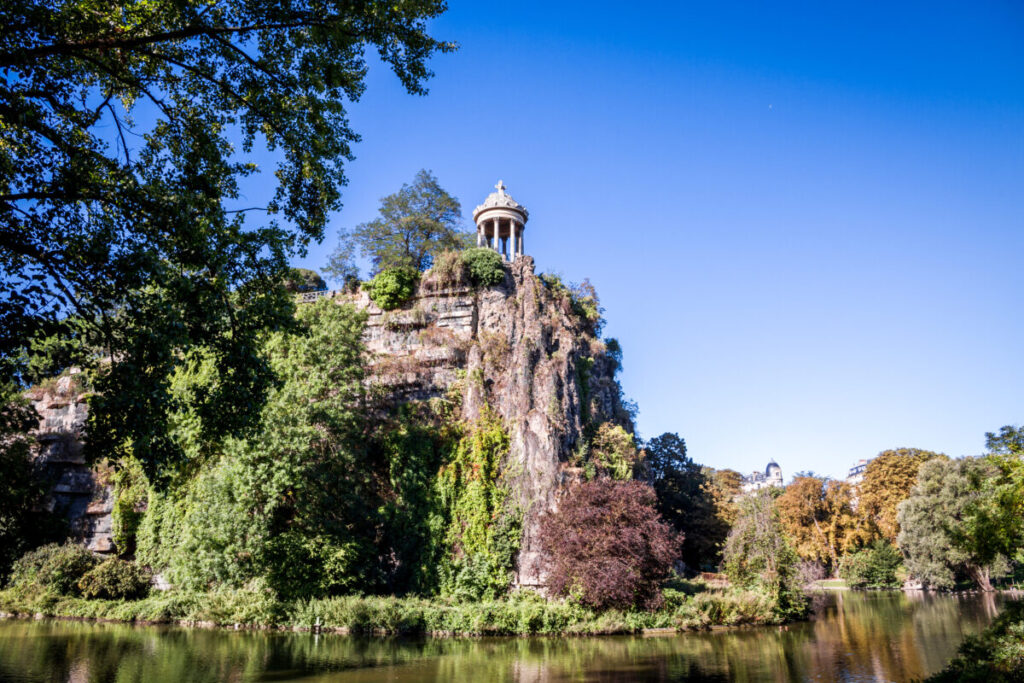 Now, let me take you to Parc des Buttes-Chaumont. Perched up in the 19th arrondissement, this picturesque park offers an idyllic setting for picnics and a sensational view of the cityscape. With its remarkable landscape and the buzzing Rosa Bonheur bar nearby, this park truly captures the essence of Parisian charm.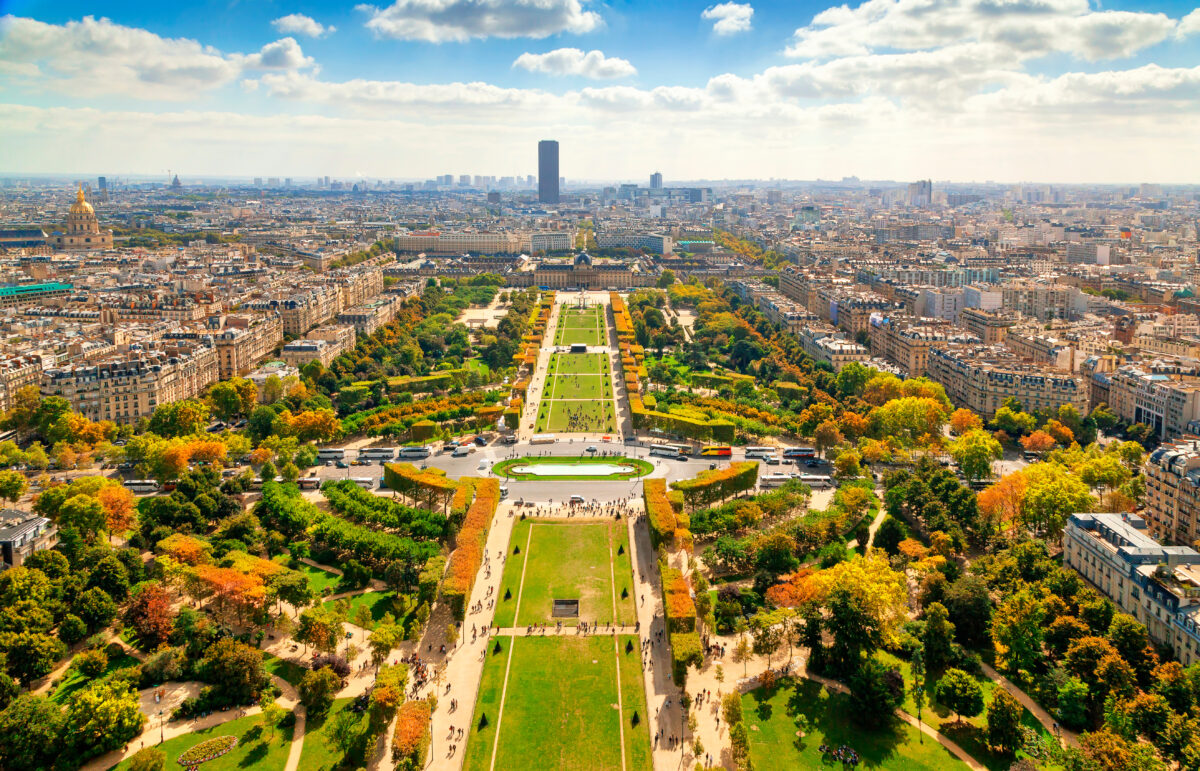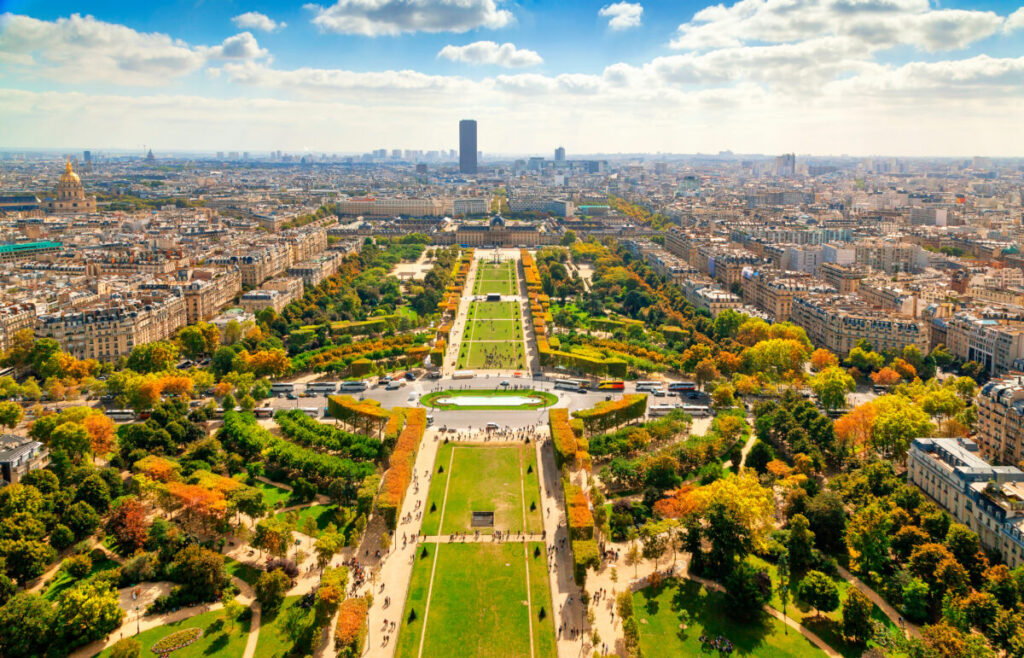 En route to the parks, it's impossible for any true Paris aficionado not to be allured by Champ de Mars. This grand public green, nestled between the Eiffel Tower and École Militaire, provides an unparalleled backdrop for those Insta-worthy vacation shots. With manicured lawns and pretty flowerbeds, it's the perfect spot for a leisurely afternoon.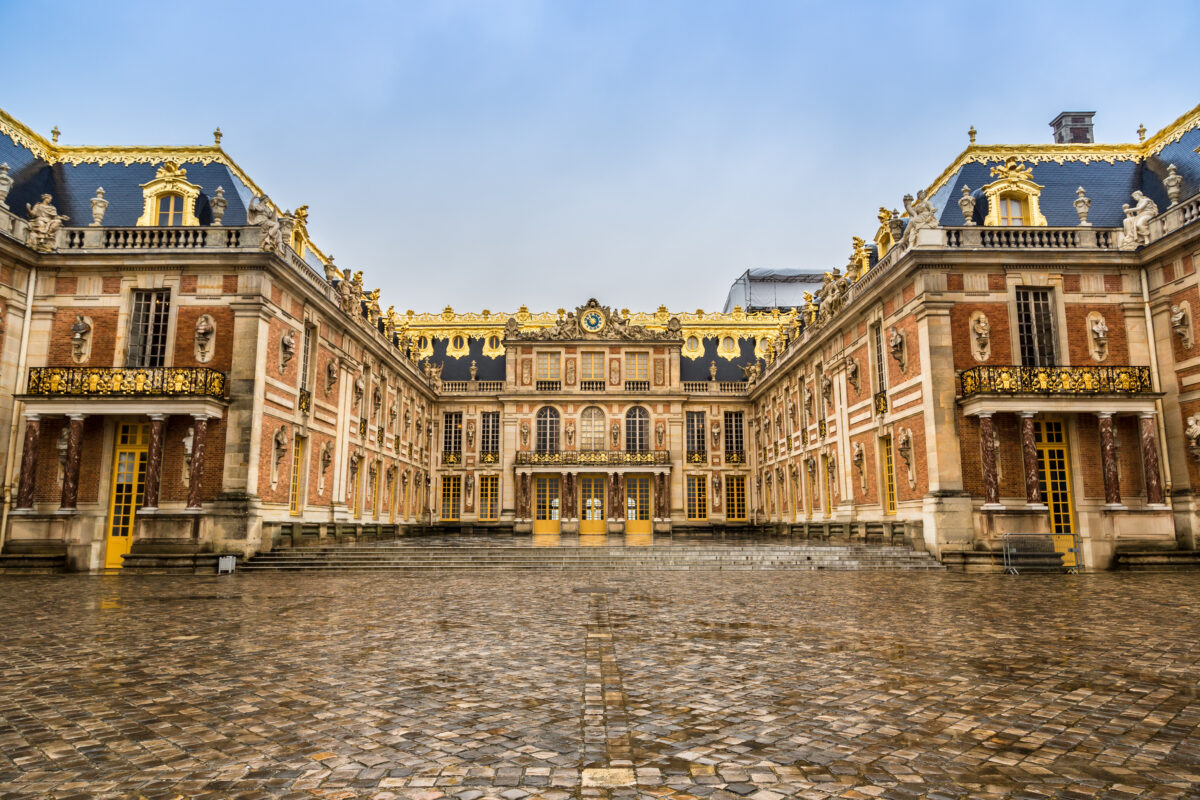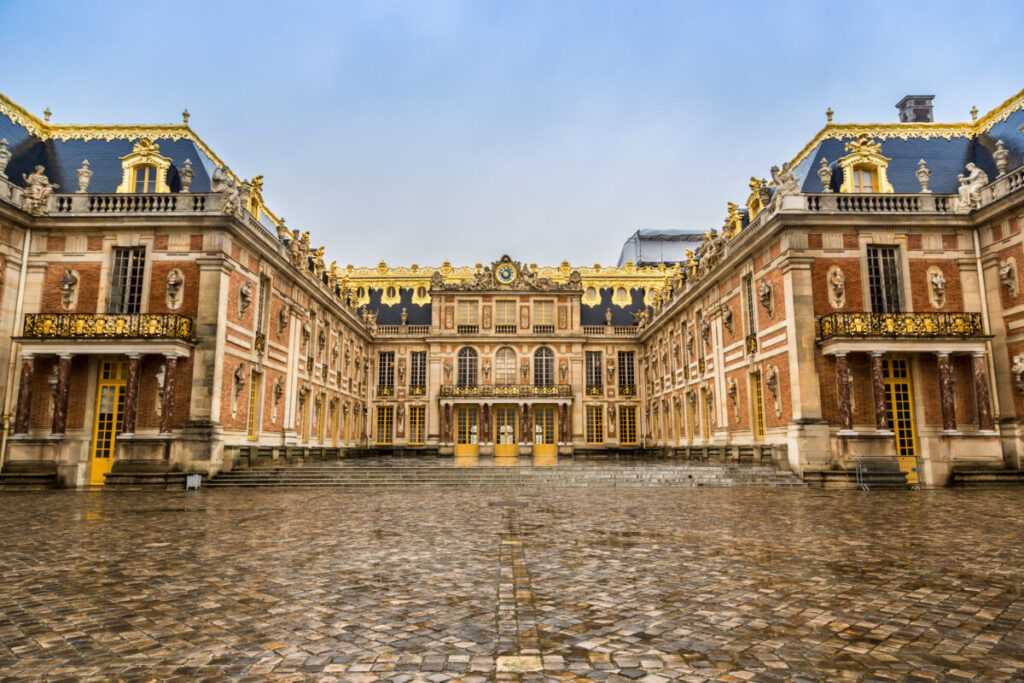 Of course, no Parisian garden tour is complete without a visit to Versailles. Although famous for its grand chateau, the estate's gardens are equally breathtaking. Stretching over 800 hectares, with ornate fountains and captivating sculptures adorning the grounds, stepping into these gardens feels like entering a fairy tale – a perfect accompaniment to your royal escapade.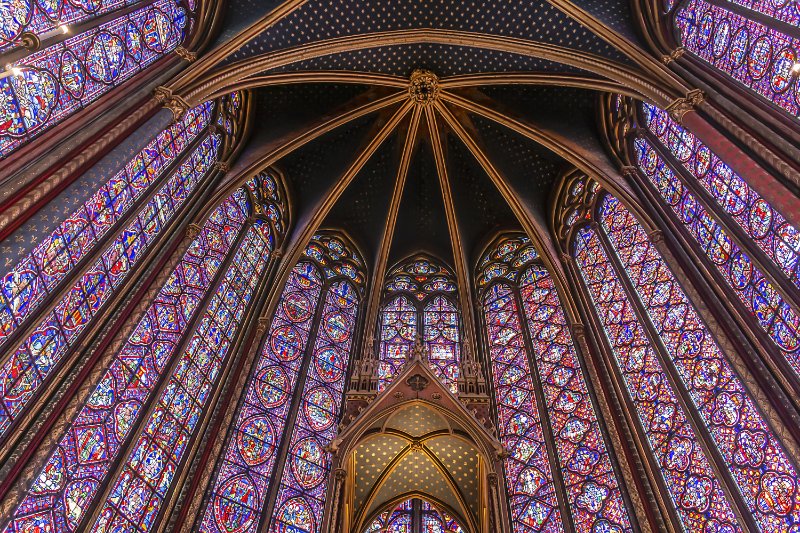 Lastly, a hidden gem located close to the iconic Sainte-Chapelle is Square du Temple – Elie Wiesel. Magnificently tucked within the bustling 3rd arrondissement, this quaint park is an ideal place for a quiet pause amidst the urban landscape. With its lovely pond, ample seating, and serene atmosphere, it offers both locals and tourists a sweet respite from the city's vigor.
So, let your Parisian adventure take you beyond the well-traversed boulevards and into the enchanting world of parks and gardens.
See Related: Best Catholic Churches in Paris, France
Best Time to Visit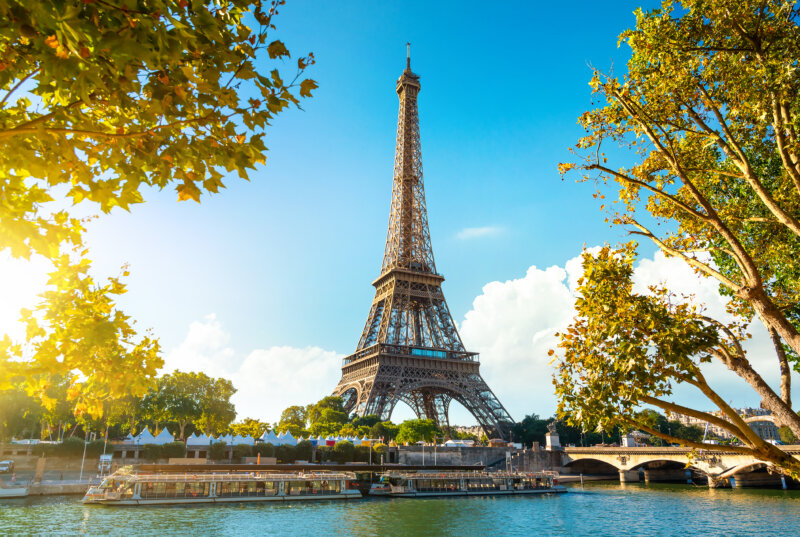 Paris, the enchanting City of Lights, has a captivating charm all year round. But to truly experience the best of what this city has to offer, timing is key. Let me share my insights on when you should plan your visit.
Spring (April and May) provides a delightful atmosphere for exploring this charming city. The weather is pleasant, and the blooming flowers across various parks and gardens are a sight you simply shouldn't miss. Crowds are thinner during this time, which means more strolls across the cobblestone streets and shorter queues at popular attractions.
Summer (June to August) is the peak tourist season. The weather in Paris is excellent, making it the ideal setting for outdoor activities, picnics in the parks, and sipping coffee at a sidewalk café. However, keep in mind that this also means a spike in crowds and prices. If you don't mind the hustle and bustle, the city won't disappoint with its array of summertime events and festivals.
When autumn (September and October) rolls in, the city exudes an irresistible charm as the leaves change colors and the air turns crisp. The temperature is still mild, and visiting during this time allows you to experience the city without hordes of tourists. It's also an excellent opportunity for foodies, as the freshest ingredients make their way onto Parisian menus.
Winter (November 2023 to February 2024) can be a magical time to visit Paris. Though the days are shorter and the weather is colder, it presents the chance to see the city dressed in twinkling lights, enjoy Christmas markets, and indulge in warm comfort foods. Bear in mind that in February, as temperatures start to rise, the city becomes a hub for fashion fanatics during Fashion Week.
In conclusion, the best time to visit Paris largely depends on your personal preferences. Each season presents unique experiences that cater to different interests. Whether it's the warmth of summer, the allure of spring, the charm of autumn, or the magic of winter, I'm confident that Paris will captivate your heart.
Accommodation and Transportation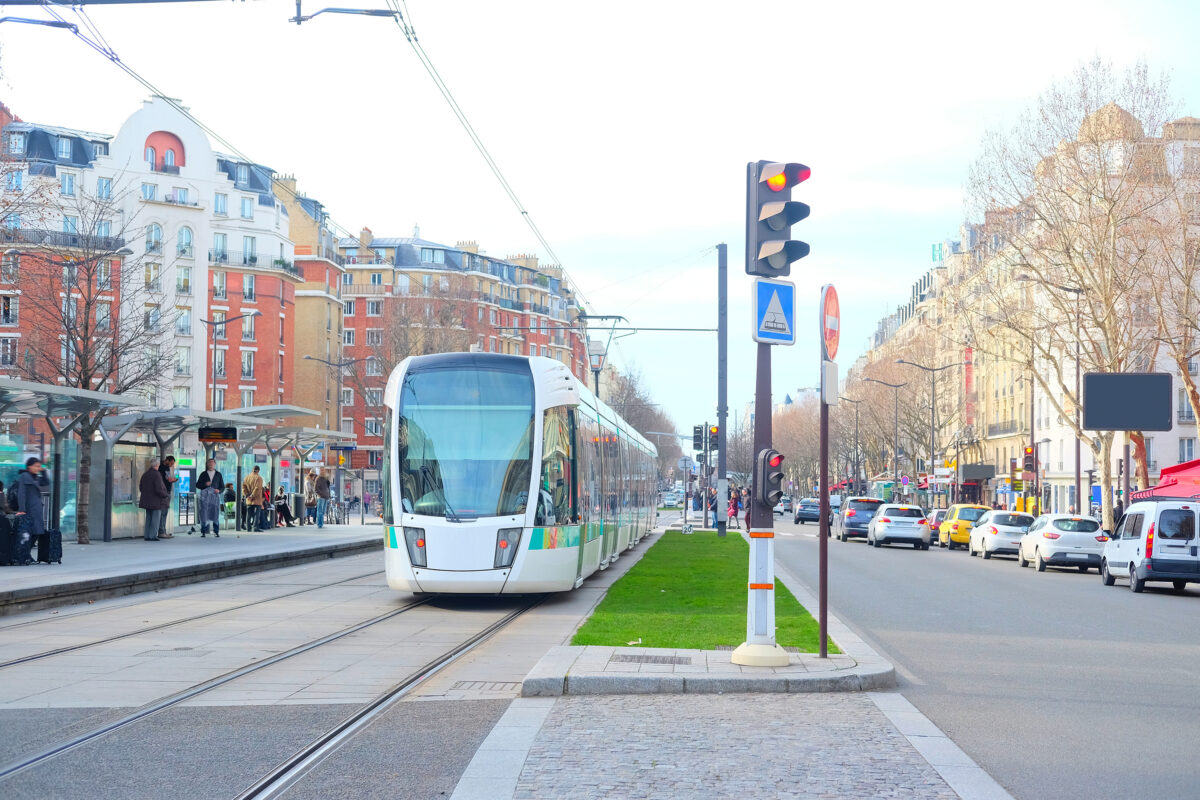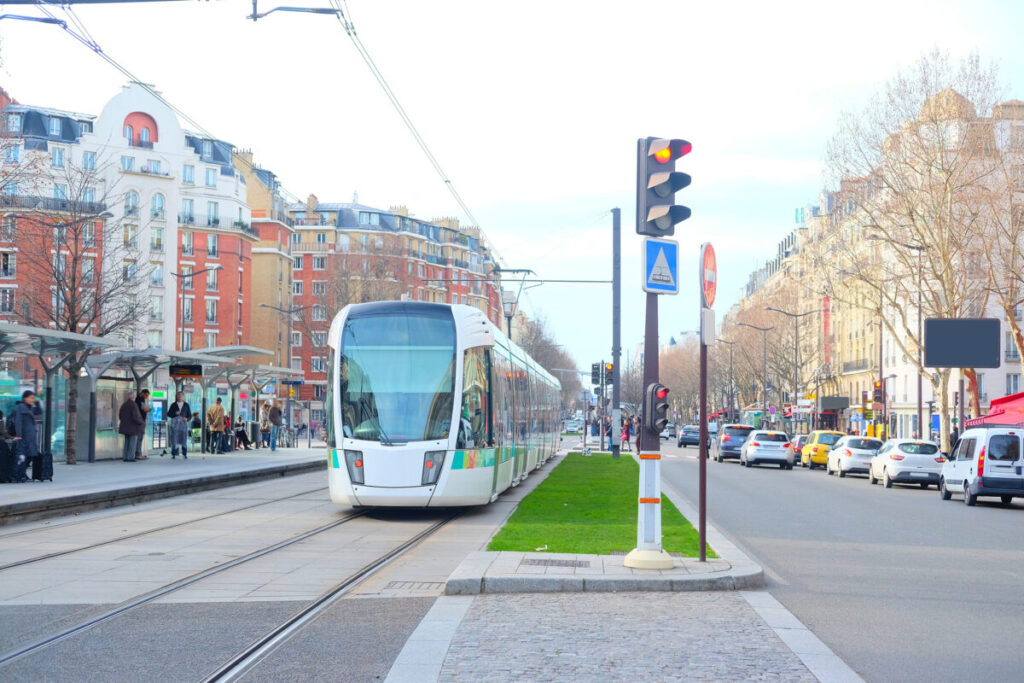 Paris, the City of Lights, boasts an array of accommodation options to suit all tastes and budgets. From luxurious hotels to quaint boutique guesthouses, you'll find the perfect place to rest your head after a day of exploration. High-end hotels like Le Royal Monceau and The Ritz will provide an opulent stay with lavish amenities and exceptional service. For a more intimate experience, try boutique hotels such as Grand Hôtel de L'Univers, where personalized service meets elegant design.
In addition to the diverse hotel offerings, vacation rentals have become increasingly popular among travelers seeking privacy and the comforts of home. While not a hotel in the traditional sense, these options offer the added benefit of experiencing Parisian living first-hand.
Getting around the city is a breeze, thanks to the extensive public transportation system, including buses, trams, and the reliable Métro. Known for its efficiency and affordability, the Paris Métro boasts over 300 stations, making it easy to navigate to virtually any attraction. Plus, with a variety of passes available, such as the Navigo and Paris Visite cards, you can tailor your access to your needs.
In addition to public transit, Paris is a walkable city with many neighborhoods best explored on foot. Stroll the charming streets of Montmartre, amble through the Latin Quarter, or wander the bustling Champs-Élysées for an authentic taste of Paris. For those who prefer a faster mode, bike-sharing services like Vélib' Métropole are readily available, making it easy to cover more ground in less time.
Lastly, for a unique view of the city, dare to explore Paris via river cruises along the Seine. Companies like Bateaux Parisiens offer a variety of experiences, from sightseeing cruises to romantic dinner cruises, offering exquisite views and an unforgettable perspective on this enchanting destination.
Whatever your preference, Paris has the accommodations and transportation to satisfy all needs, allowing you to immerse yourself in the magic of this captivating metropolis.
See Related: Arts et Metiers Metro Station in Paris, France
Recommended Paris Itineraries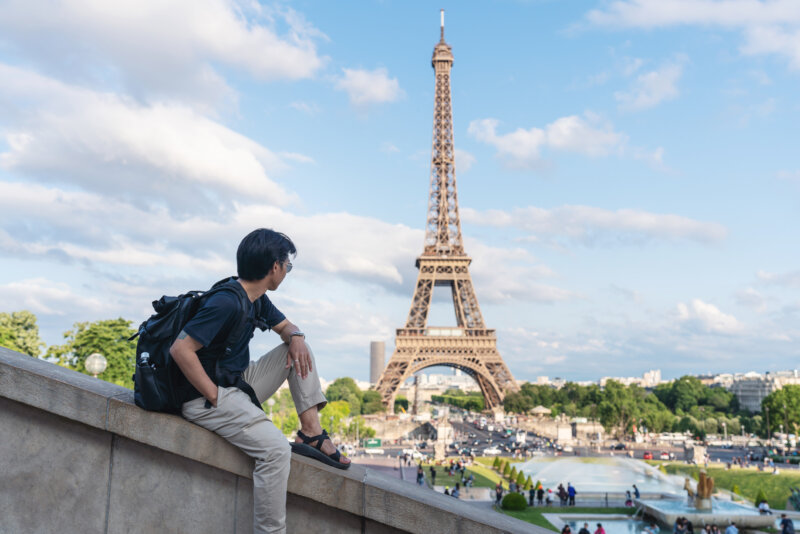 When planning your Paris tour, having a well-thought-out itinerary that balances time, activities, and relaxation is essential. In this section, we'll outline some suggested itineraries encompassing various aspects of Parisian life and catering to different interests.
The Classic Paris Itinerary: Experience the highlights of Paris in just a few days. Start by visiting iconic landmarks like the Eiffel Tower, Louvre Museum, and Notre Dame Cathedral. Stroll along the River Seine, taking in the city's picturesque bridges and historic riverbank buildings. Your exploration moves into the various neighborhoods, each with its unique flair and ambiance. A day trip to the Palace of Versailles is a must for history enthusiasts.
The Art Lover's Itinerary: Paris has a treasure trove of world-class museums and galleries. Spend a day admiring the masterpieces at the Louvre and Musée d'Orsay, followed by a visit to contemporary art hotspot Centre Pompidou. Dive into the bohemian atmosphere of Montmartre, home to the legendary Moulin Rouge, and visit the lesser-known Musée de Montmartre. Dedicated art aficionados should include a trip to the Musée Picasso and Fondation Louis Vuitton.
The Romantic Itinerary: For couples seeking the storybook version of Paris, a leisurely Seine river cruise is a quintessential experience. Bask in the soft glow of the city lights reflecting off the water during an evening tour. Wander hand-in-hand through the charming streets of the Marais or the Latin Quarter, stopping at cozy cafes and intimate wine bars. A twilight visit to the summit of Montmartre, followed by a candlelit dinner, will create lasting memories.
The Gourmet Itinerary: Paris is a gastronomic paradise; any visit would be incomplete without exploring its culinary offerings. Begin with a guided food tour through a local neighborhood, sample pastries, and chocolates at some of the city's best patisseries, and enjoy a quintessential Parisian lunch at a traditional bistro. For those who want to hone their culinary skills, join a cooking class led by expert chefs. Complete your gourmet experience with a grand finale at a Michelin-starred restaurant.
When choosing among Paris tour packages, consider your interests and the time you have to explore the city. The itineraries above provide a solid starting point for a memorable visit. Remember to leave room for spontaneous adventures and personal discoveries, as this will only enrich your Parisian experience.
Multilingual Tours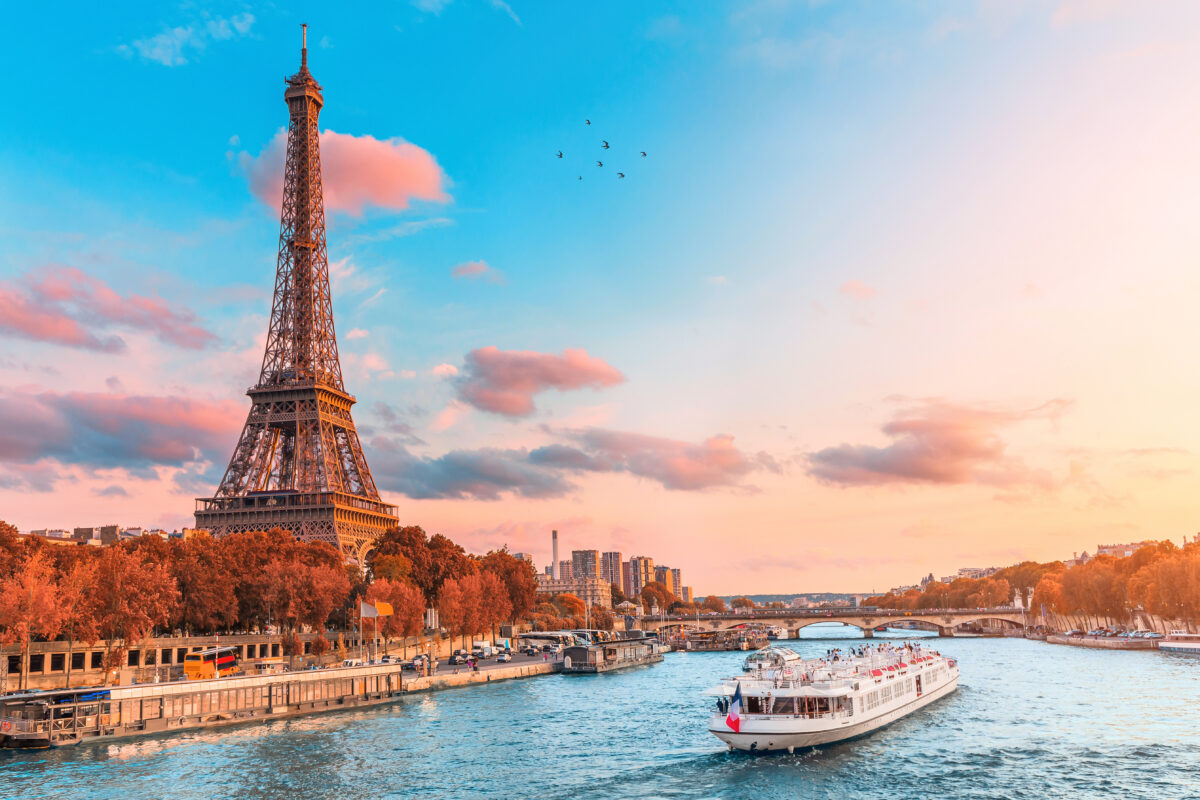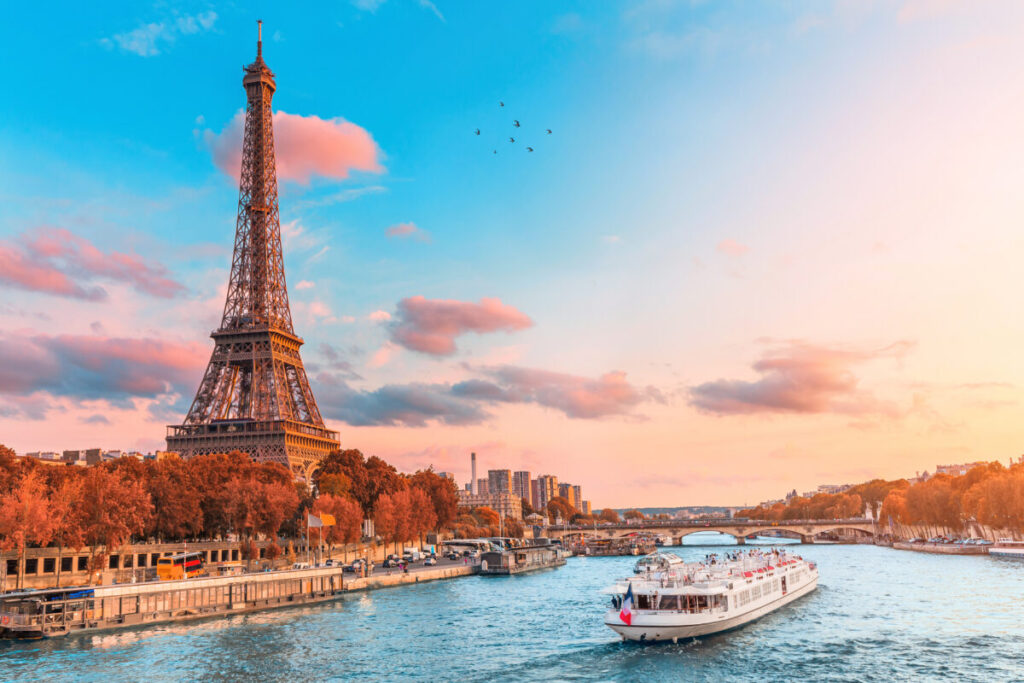 In a city as grand and diverse as Paris, it's essential to connect with the culture, art, and history through the lens of your language. Thankfully, the tours available in this beautiful city are perfectly crafted to accommodate different linguistic needs.
German Language Tours
If you're searching for a tour guide in German, there are ample options for you to explore. For instance, private tours of Paris landmarks such as the Eiffel Tower, the Louvre, and the River Seine often offer German-speaking guides to ensure a seamless experience for visitors. Delve into Paris's rich history and unique architectural beauty, all without getting lost in translation.
Spanish Language Tours
Parisian tour companies also understand the importance of catering to the Spanish-speaking audience. Experiencing the Champs-Élysées, the Arc de Triomphe, or the picturesque Mont St-Michel through a Spanish lens adds an extra layer of understanding and connection to the city. Many private tour providers offer services in Spanish, guaranteeing an extraordinary and immersive Parisian journey.
It's important to know that whether you're exploring Paris for the first time or rediscovering its wonders, you can immerse yourself in the city's vast history, landmarks, and cuisine in a comfortable language.
From strolling along the Seine in Spanish to marveling at the Louvre in German, Paris' multilingual tours bridge the gap between language and experience, ensuring your adventure is unforgettable.
See Related: Best Skip-the-Line Tours in Paris
Combining Paris with Europe Tour Packages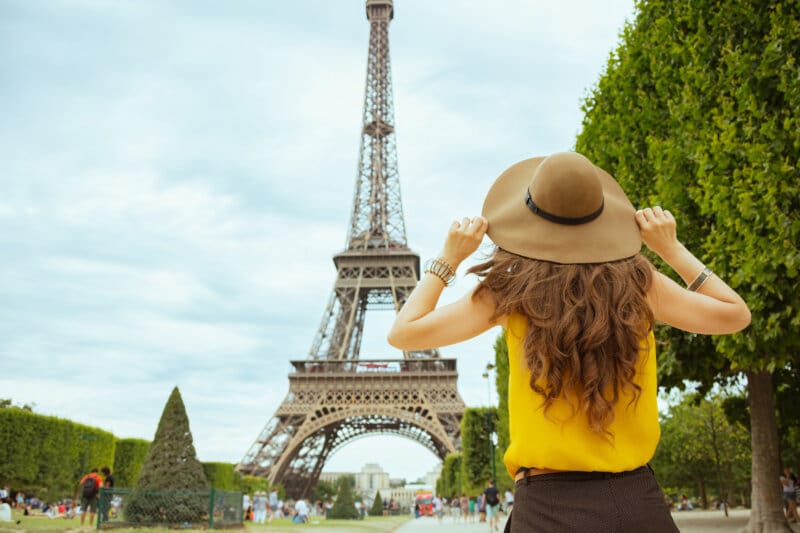 Paris, the City of Lights, is a fantastic starting point for a grand European adventure. There's no better way to experience the continent's richness than by combining a Paris tour with diverse European destinations, such as Amsterdam, London, Florence, Milan, Rome, and Venice.
As you venture beyond the French borders, head north and explore the Netherlands and Belgium. Walk alongside Amsterdam's picturesque canals, and don't miss the masterpieces in the Van Gogh Museum. Then, in Belgium, have your fill of waffles and chocolate in the cobbled streets of Brussels.
Continue your adventure by hopping across the English Channel to London. Be awed by the fusion of history and modernity, from the iconic Big Ben and Buckingham Palace to the bustling West End theatre scene and intriguing street art in Shoreditch.
Veer south to experience some of Italy's finest cities. Roam the artistic streets of Florence with its Renaissance architecture and marvel at the works of Michelangelo.
Venture onwards to Milan, the modern, upscale fashion capital, where you can admire the beautiful Gothic architecture of its iconic cathedral. Then, navigate the canals of Venice, captivated by its timeless charm and romantic ambiance.
Next up, Rome, the Eternal City, will enchant you with its ancient ruins and awe-inspiring architecture, from the Colosseum to the Pantheon. Finally, complete your tour with a visit to Vatican City, the world's smallest independent state, home to St. Peter's Basilica and the magnificent Sistine Chapel.
A variety of flexible Europe tour packages allow you to tailor your journey according to your schedule and interests. Whether it's for 2 days or 11 days, these well-curated trips can accommodate a range of preferences and budgets, with prices per day starting from $93 to $143.
Combining your Paris tour with other European destinations is a splendid way to make the most of your visit to the continent. It's an unparalleled opportunity to immerse yourself in various cultures, remarkable histories, and irresistible cuisines, creating memories that will last a lifetime.
Frequently Asked Questions
What is the cost of an all-inclusive Paris tour?
All-inclusive Paris tour packages vary in price depending on the duration, activities, and accommodations. You can expect to pay anywhere from $900 to $3000 per person. It's essential to compare prices and inclusions to ensure you get the best value.
Which companies offer the best Paris tour packages?
Several reputable companies offer exceptional Paris tour packages. Trafalgar, for example, is a well-known company that provides a variety of tours catering to various interests and budgets. Other reputable options include Intrepid Travel, G Adventures, and Globus.
What activities are typically included in a Paris tour?
Paris tours often include guided visits to iconic attractions such as the Eiffel Tower, Louvre Museum, and Notre Dame Cathedral. Some packages offer cruises on the Seine River, day trips to Versailles, or wine-tasting experiences in the city's hidden gems. Customizable packages are also available, allowing travelers to pick and choose activities that suit their interests.
Are there any 7-day Paris tour packages with airfare?
Yes, several tour companies offer 7-day Paris tour packages that include airfare. These packages typically include accommodations, guided tours, and some meals, providing a hassle-free travel experience. Remember that prices may vary depending on the departure city and travel dates.
What are some popular Paris tours from London?
Paris is easily accessible from London, with several day trips or short getaway options. The Eurostar train is popular, connecting London and Paris in just over 2 hours. Many tour companies organize day or multi-day trips from London, including guided tours of Paris's top attractions and excursions to nearby destinations like Versailles or Champagne.
What can I expect on a 5-day Paris tour?
A 5-day Paris tour will immerse you in the city's rich history, culture, and cuisine. Expect to visit famous landmarks such as the Eiffel Tower and Louvre, explore charming neighborhoods like Montmartre and Le Marais, and indulge in French culinary delights. Many tour packages include day trips to nearby attractions like Versailles, Giverny, or the Loire Valley to enhance your Paris experience.
Related Resources