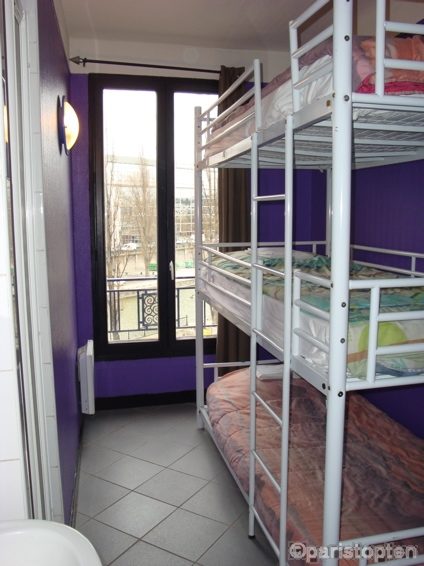 Open in 1996, this hostel's entrance is a modern style pub, welcoming you until 2 a.m. every night. You can use the small kitchen downstairs to cook your meals, or heat your pizzas!
You're near the Bassin de la Villette and the Canal Saint Martin, where you can walk along and find some terraces in the warm season. You're also close to an old covered food market, 33 rue Secrétan, now declared protected site. But appart from those places, that's not the best location.
Dormitory mainly. Some double rooms available. Credit cards not accepted. Age policy: 18 to 35 years old. Booking through the website.
See Related: Absolute Paris Hostel