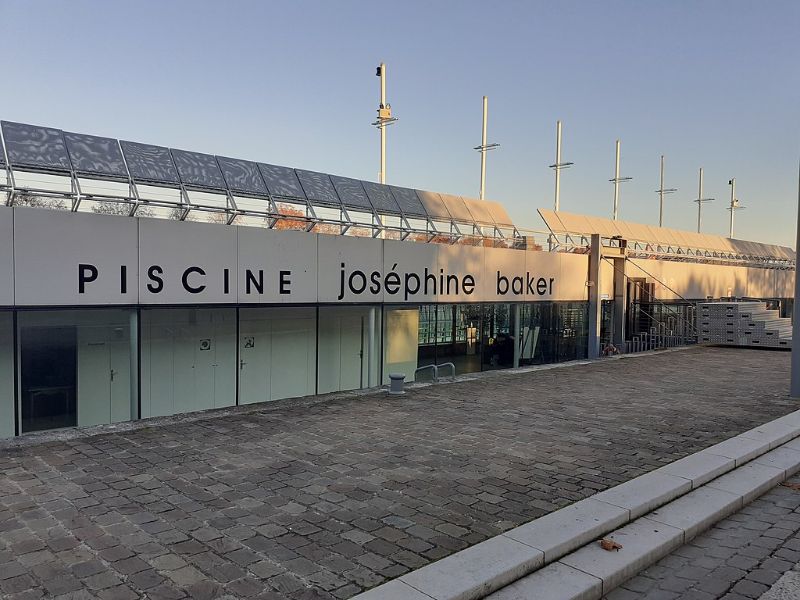 This parisian swimming-pool, floating on the Seine, is one of the newest. Unfortunately, like any boat, it needs a outside refection every year, usually in the winter.
The pool itself is not very big (20X10 meters), but t's very pleasant in the summer, as its glass roof opens, and it's got a big terrace where you can sunbath.There is also a very shallow water place for small kids, and a fitness room. During the summer, you can benefit from a few temporary restaurants just next to it along the Seine.
Opening times:
Monday, Wednesday, Friday: 7.00 to 8.30 am; 1.00 to 9.00 pm.
Tuesday, Thursday: 1.00 to 11.00 pm.
Saturday: 11.00 am; to 8.00 pm.
Sunday: 10.00 am. to 8.00 pm.
Different prices during the summer.