The most impressive: Surrounded by great places (Avenue des Champs-Elysées, Jardins des Tuileries, Hôtel Crillon, etc…), it's located in the axis "Arc de Triomphe, Louvre, and Arche de la Defense ". In its center is erected the Obelisque, offered by the Egyptians to Napoleon.
There are also nice fountains filling that big space, which is nice to see very early morning (when the traffic is low) or at night, with all the monuments, streets, and car lights.
Are you looking for a magnificent sightseeing spot to visit in Paris? Then the Place de La Concorde is the perfect place for you! Located at the eastern end of the Champs Elysees, this enormous square is one of the most iconic and well-known sites in Paris.
It's surrounded by luxurious hotels, pavement cafés, and boutiques, making it a great spot to relax and take in the city's beauty.
History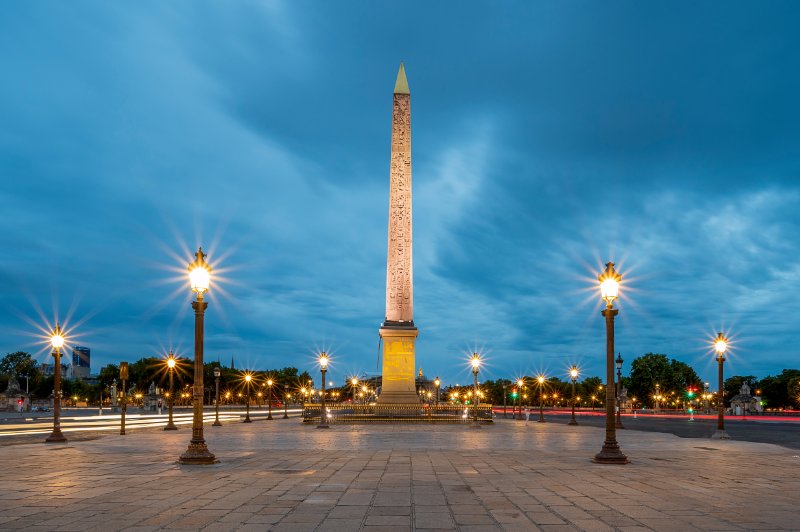 The Place de La Concorde was designed by Ange-Jacques Gabriel in 1755 as a public square of grand proportions. Originally known as "Place Louis XV", it was renamed after Louis XVI's execution during the French Revolution.
The square underwent numerous refurbishments over the years, including the addition of two fountains—Fontaine des Mers (1808) and Fontaine des Fleuves (1811).
The Square Today
The Place de La Concorde is home to some of the city's most impressive landmarks such as The Luxor Obelisk—a 3000-year-old Egyptian obelisk that stands tall at over 23 meters. On either side of it are two bronze statues: "La Révolution Française" on one side and "La Liberté Guidant le Peuple" on the other.
You can also find two beautiful fountains here – both designed by Jacques Ignace Hittorf – which add an extra touch of elegance to this historical site.
Places to Visit Nearby Place de La Concorde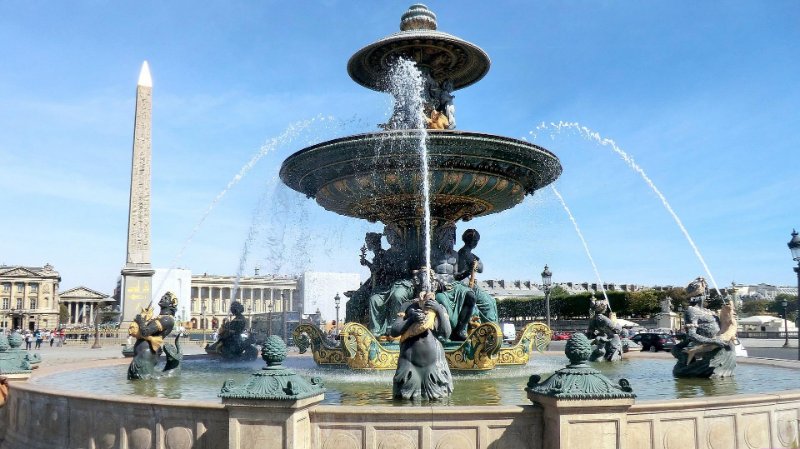 When visiting the Place de La Concorde, there are plenty of exciting things to do nearby! One popular destination is Galeries Lafayette Haussmann, a luxurious shopping mall with designer boutiques and restaurants across seven floors.
Or if you're looking for something more cultural, pay a visit to Musée Marmottan Monet which houses some of Claude Monet's best works, or even explore Palais Garnier – an opera house located just around the corner from Place de la Concorde.
Conclusion
If you want an experience that's steeped in history yet still has plenty to offer today then look no further than Place de La Concorde! This area has so much going on that you'll never be short on things to see and do – whether its admiring world-famous monuments or shopping designer labels. So why not pay it a visit next time you're in Paris?
See Related: Place Georges Pompidou