Looking for a beautiful, historical spot to visit while in Paris, look no further than Place de la Madeleine. This plaza is located in the 8th arrondissement of the city and is known for its impressive architecture and stunning fountains.
There's plenty to see and do at Place de la Madeleine, so read on for a guide to this popular tourist destination.
When you pull into this square, you're struck by the immense size of the Madeleine Chuch. You may go inside and ask God for some mercy before you resist the allure of all of the luxury stores surrounding the Lord's mansion because you know you'll succumb to it!
The restaurants include traiteurs such as Fauchon, Hédiard, and chocolate shops like Marquise de Sévigné. For the clothing, names like Cerrutti, Ralph Lauren, Kenzo, and many more compete.
Don't forget to take a look at the city's public toilet, which is one of the oldest in Paris! On the right side when you face the church's entrance.
What is Place de la Madeleine?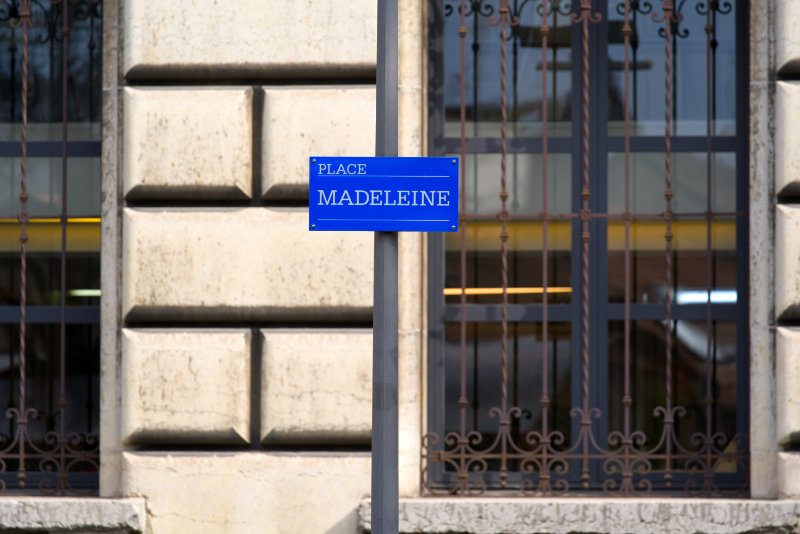 Place de la Madeleine is a square located in the 8th arrondissement of Paris, France. The church was built in the 18th century and is considered one of the most beautiful churches in Paris. The square is home to many boutique shops, as well as the famous La Madeleine Church.
The Place de la Madeleine is a popular tourist spot, and it's easy to see why – the area is simply beautiful.
History
The site of Place de la Madeleine has been used for religious purposes since the 4th century when an old church was built there. The current church on the site, Église de la Madeleine (Madeleine Church), was constructed in the 18th century and is an excellent example of neoclassical architecture. The plaza itself was not built until much later, in the 19th century, and has undergone several redesigns.
Our recommended hotels in this neighborhood
These are our top picks for lodging and accommodation near Madeleine.
Where to stay at Place de la Madeleine: Hotel Chavanel
Hotel Chavanel is a great location for visiting Place de la Madeleine. The personalized care, modern and chic Parisian rooms, and delicious breakfast are all different from other accommodations. It offers good space for a desk or sofa and is well furnished with a cozy bed and desk.
Warm lighting and huge windows allowing Parisian illumination flooded this hotel with warmth and brightness. My hotel has an incredible view from the street.
Hotel Chavanel is within walking distance to many tourist attractions like Place Vendome, the Louvre Museum, Opéra Garnier, and excellent shopping on the famous Rue du Faubourg Saint Honoré.
I highly recommend this hotel to anyone looking for a unique and memorable experience while visiting Paris!
Other Hotels in the Area
The Mandarin Oriental Paris: This hotel is in the center of Paris and provides top-notch service.
Sofitel Paris Le Faubourg: Located on Place de la Madeleine and Place de la Concorde, luxuriant rooms and suites are decorated with upscale designs.
Hilton Paris Opera: This hotel is 150 meters from Gare Saint-Lazaré, elegant and modern in its own way.
See Related: Best Gothic Cathedrals in Paris, France
Things to See & Do Near Place de La Madeleine
There are plenty of things to see and do at Place de la Madeleine. If you're feeling hungry, there are plenty of restaurants and cafes nearby where you can grab a bite to eat.
Église de la Madeleine (Madeleine Church)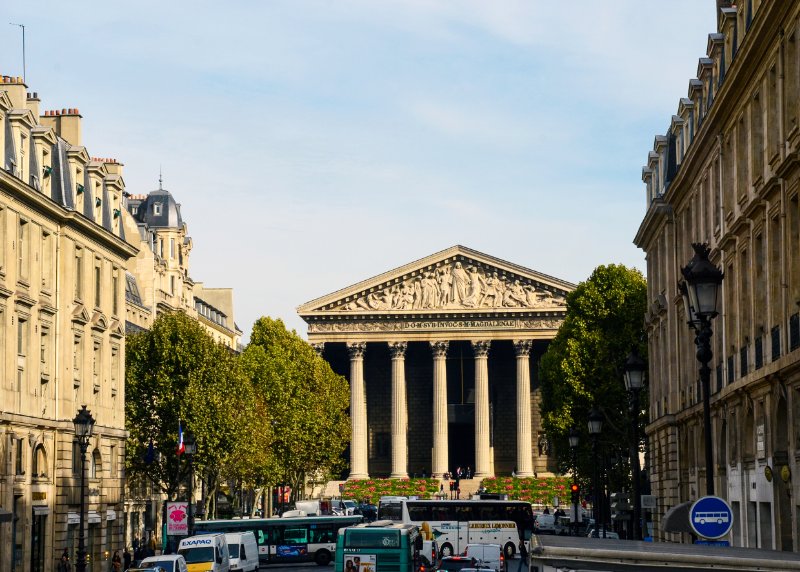 Église de la Madeleine is one of the most iconic churches in Paris and definitely worth a visit. The grandiose Neoclassical exterior is impressive enough, but the real highlight is the stunning interior as it was a traditional Roman temple. Make sure to take some time to admire the soaring ceilings and beautiful stained glass windows.
Once you've seen the church, head outside to the plaza to see the two fountains and take in the architecture. Église de la Madeleine is a must-see for any trip to Paris!
See Related: Off the Beaten Path Things to do in Paris
Shopping Paris' Best Department Stores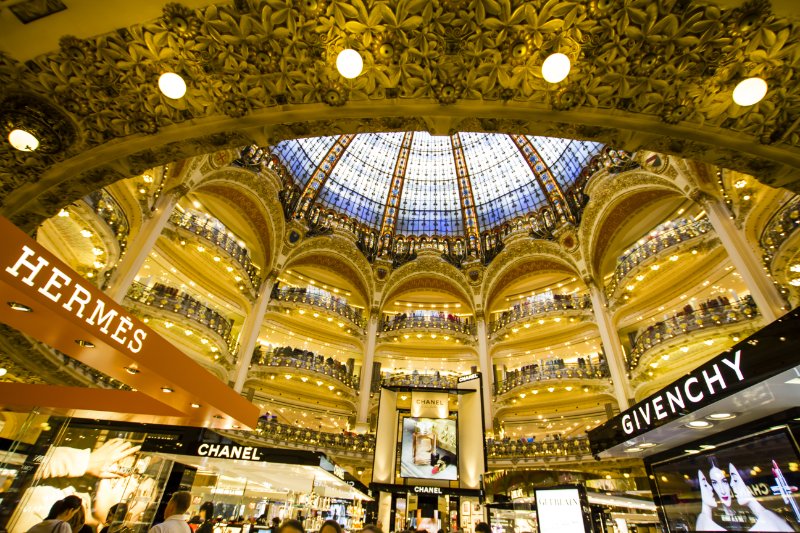 Shopping in Paris is not complete without a visit to Galeries Lafayette and Au Printemps, the two famous department stores in all of France. Many visitors come to Galeries Lafayette just to admire its beautiful architecture.
During the festive months, both department stores decorated the window and displayed decorations throughout the shop. You can find designer brands that are not available anywhere else, as well as all the classics.
Be sure to go into the correct building first – men's or women's – as there is a walkway that connects them but it's better to start in the right place. Shopping in these department stores is an experience you won't want to miss when you're in Paris.
Hediard
Hediard is an amazing food grocery store similar to Deans and Delucas in Paris, at an affordable cost introduced by Ferdinand Hédiard. Hediard's store's branding products like cookies and tea come in traditional boxes. The shining red tea containers from Hediard are my favorite.
I've visited many grocery stores in New York – Hediard is everywhere in my neighborhood. I've always liked the artistic style of Hediard's storefront. Hediard's is a great place to buy a gift for a friend or to get yourself a Hediard-branded product like a cookie or box of tea.
Maison de la Truffe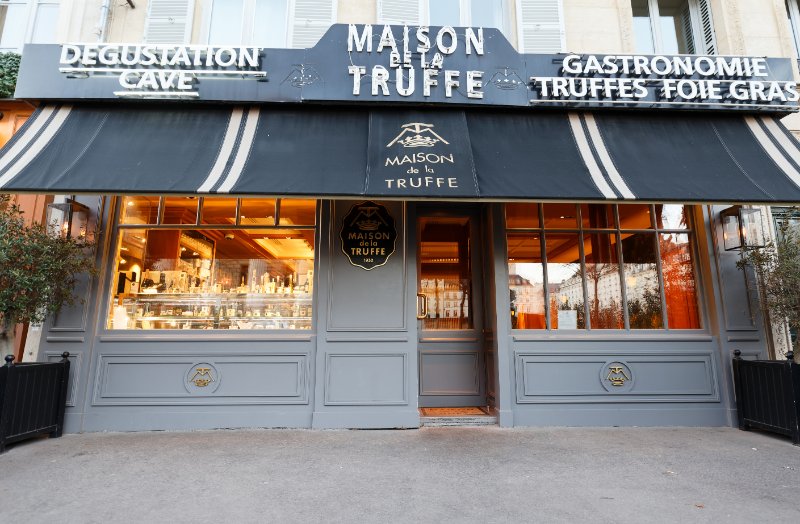 Maison de la Truffe is a restaurant and store in Paris that is dedicated to all things truffle. Regardless of the color, Maison de la Truffe has a truffle for everyone.
The store carries many different truffles, each with its own unique flavor. The restaurant has an incredible culinary menu to match the taste of every person. Maison de la Truffe is the perfect place for anyone who loves truffles.
Mariage Freres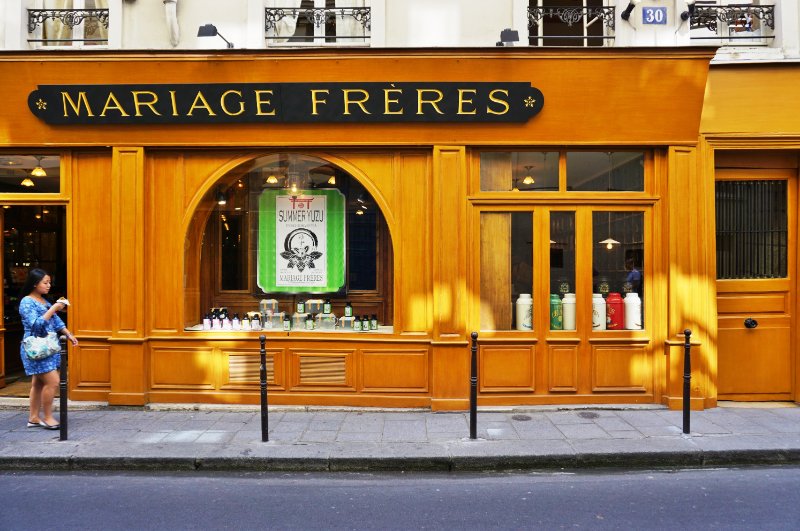 If you're looking for a truly unique tea-drinking experience, Mariage Frères is the place for you. This family-owned French company has been specializing in high-quality teas since 1854, and their expert staff is more than happy to help you find the perfect blend for your taste.
Even if you're not familiar with Mariage Frères' extensive menu, the helpful shopkeepers will be able to guide you to a tea that suits your palate.
In addition to Mariage Frères' wide selection of teas, the store also offers a variety of coffee beans, which can be ground and brewed to your specifications. And if you're looking for a special gift for a tea lover in your life, Mariage Frères' beautiful black jars make the perfect present.
Whether you're a tea aficionado or a coffee lover looking to branch out, Mariage Frères is sure to have something that will suit your fancy.
Maille Mustard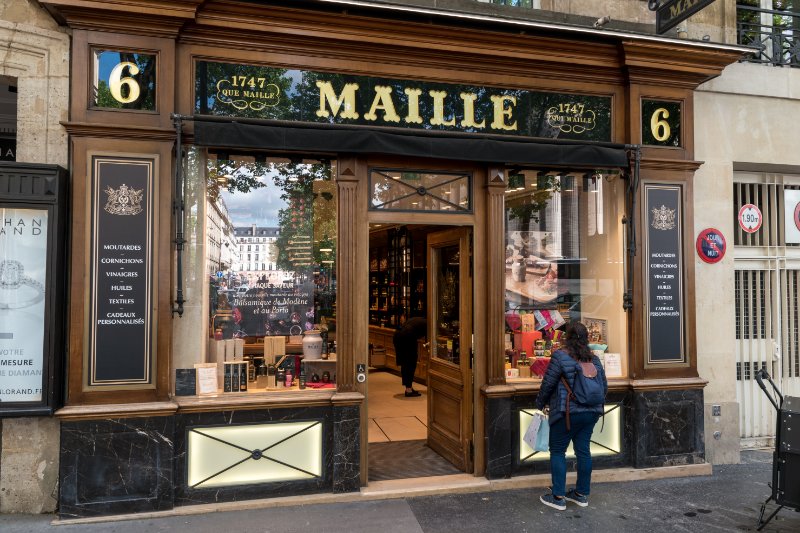 Maille mustard is a type of mustard that is not carried in most supermarkets. Maille has an endless variety of mustard combinations that you never imagined. Maille encourages the use of samples so that you can find the perfect mustard for you.
Maille also sells empty ceramic jars so that you can keep your mustard fresh. The purchase is beautifully packaged in Maille's signature black paper, making it perfect as a gift. When you finish your mustard, don't throw away the jar – repurpose it! Maille Mustard is the best mustard you will ever try.
See Related: The Magic of Rainy Paris: Things to Do in the City of Love in the Rain
Laudurée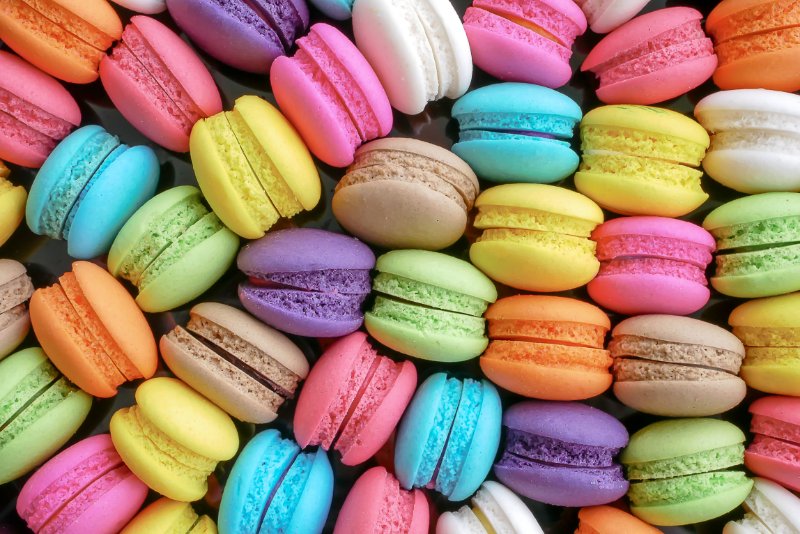 Laudurée is considered to be the originator of the modern macaron and their shop is a must-visit when in Paris. The storefronts are beautiful and the chandeliers sparkling, but the real treat can be found tucked under the glass – Laudurée's famous macarons.
These delicate cookies feature two crispy shells sandwiching a creamy filling, with the most popular flavors being raspberry, chocolate, pistachio, and caramel. Laudurée's iconic white-painted storefront is impossible to miss, so be sure to swing by for a taste of one of France's most beloved sweets!
See Related: Best Things to Do in Paris With Kids in 2023
Fauchon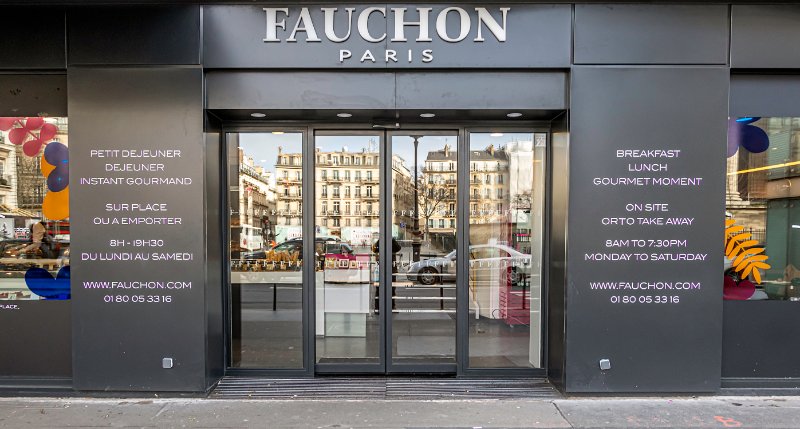 Fauchon is one of the most famous and luxurious gourmet stores in France, and its products can be found in stores all over Europe. The store offers a wide range of packaging products, including chocolate, biscuits, cookies, candies, tea, coffee, jellies, jams, and mustard. It also offers an extensive range of prepared and take-out foods such as bread and pastries.
In addition, Fauchon has a restaurant on its premises as well as a coffee shop and a cocktail bar & restaurant. Fauchon's products are known for their high quality and unique flavor, and the store has remained a popular destination for both locals and tourists alike. If you're ever in Paris, be sure to check out Fauchon – you won't be disappointed!
The square is centrally located and within walking distance of popular tourist attractions such as Place de la Concorde, Louvre Museum, Notre Dame Cathedral, and the Eiffel Tower.
See Related: Best Hotels in Paris with Pools
How to Get to Place de la Madeleine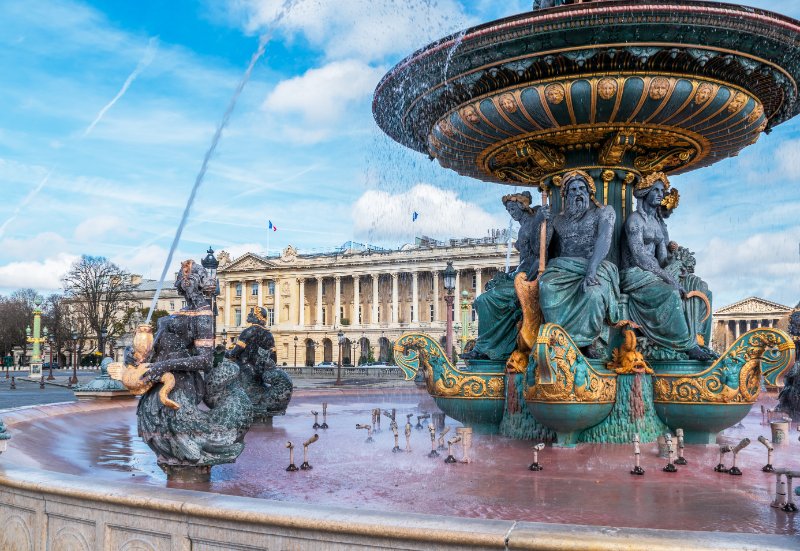 Getting to this area is easy as it is located in the heart of Paris. The easiest way to get to Place de la Madeleine is by metro, as it is located near several metro stations. The closest station is Saint-Augustin on line 9.
Best Time to Visit Place de la Madeleine
The best times to visit are during the week when it is less crowded with tourists. However, weekends can also be enjoyable as there are often street performers and musicians playing in the square.
However, the best time to visit really depends on what you're looking for. If you want to enjoy the square without large crowds then weekday mornings are your best bet. But if you're looking to experience some of the vibrant cultures that Paris has to offer, then a weekend visit is probably more up your alley.
Either way, this central square is definitely worth a stop on your next trip to Paris.
FAQ
What is the history of Place de la Madeleine?
The Place de la Madeleine is a popular tourist destination in Paris that dates back to the 18th century. It was originally designed as a temple to the glory of Napoleon Bonaparte but was later converted into a church. Today, it is one of the most popular tourist destinations in Paris, with millions of visitors each year.
What can I see and do at Place de la Madeleine?
There are plenty of things to see and do such as exploring the beautiful Madeleine Church, shopping at the many luxury boutiques in the area, or enjoying a meal at one of the many restaurants.
How do I get to Place de la Madeleine?
Place de la Madeleine is located in the 8th arrondissement of Paris, just a short walk from the Champs-Élysées. The best way to get there is by taking the metro, with several stations nearby including Madeleine and Concorde.
Related Resources