You probably heard of the Pont Neuf La Monnaie stop of the Paris Metro. The name is long so you must be wondering what it means and where you can find it. Well, we'll discuss it here.
Many of the Paris Métro stations, such as Pont Neuf – La Monnaie, pay homage to the people, places, or events that inspired the station's name. You can find this Metro station under Quai du Louvre. It's on the right bank of the Seine, at the level of the Pont Neuf. Along an approximate east-west axis, it sits between the Palais-Royal – Musée du Louvre and Châtelet metro stops.
Why is the name Pont Neuf La Monnaie?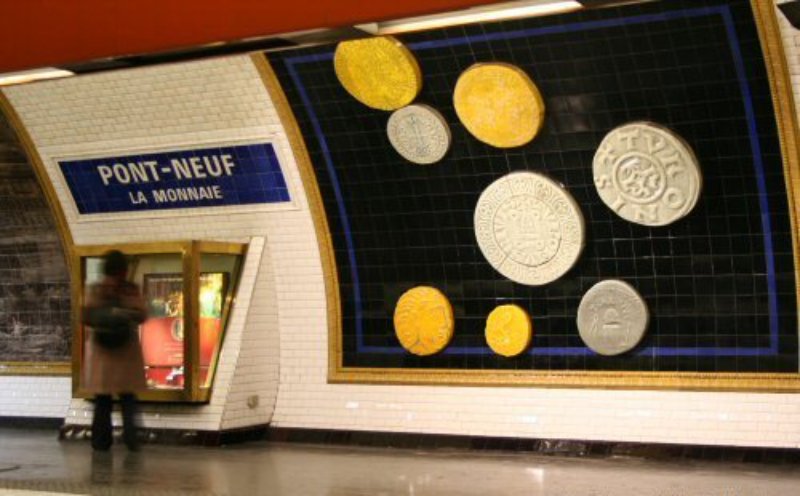 The answer is easy. The name of this Metro station comes from two places. Let's start with the first one.
Given its location at one end of the Pont Neuf, or New Bridge, which is actually the oldest bridge in Paris despite its name, it is easy to see why this Metro stop was given the name Pont Neuf.
Pont Neuf is a must-see tourist attraction in France. Located along the banks of the River Seine, this iconic bridge has been connecting the city's Left and Right banks since 1607. Pont Neuf is an important landmark that has seen many changes over time and continues to serve as a gathering place for locals and tourists alike.
The question is, though, where does "La Monnaie" come from?
The Hôtel de la Monnaie, home of the French mint, can be found across the Pont Neuf on the Quai de Conti, which runs parallel to the Left Bank of the Seine. The Monnaie de Paris has moved about a lot over the years, but for a while, it was located in a building on the rue de la Monnaie, which currently divides two of the structures that compose La Samaritaine. The Metro station Pont-Neuf – La Monnaie has an entrance at the end of the rue de la Monnaie.
Whether you're looking for things to do or simply want to appreciate its beauty, there are plenty of activities around the area that make it worth visiting.
See Related: Top Free Museums in Paris
Things to Do Near Pont Neuf La Monnaie
If you're looking for things to do near Pont Neuf La Monnaie, there are plenty of activities in the immediate vicinity. Take a look at these spots we're about to share.
Take a walk on Pont Neuf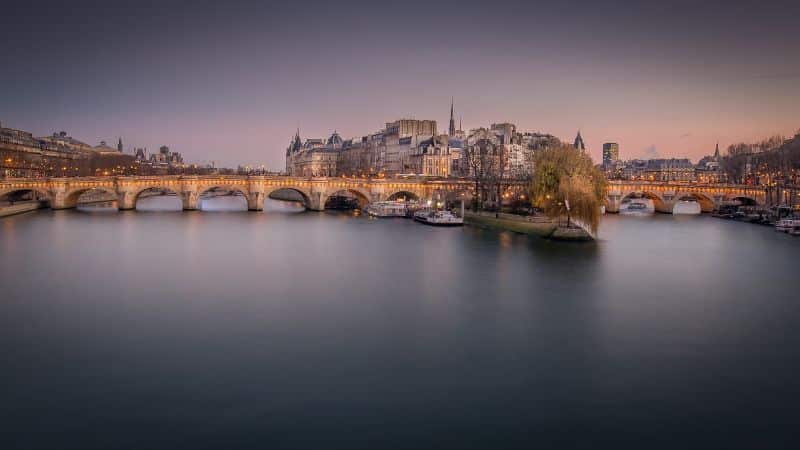 Take a stroll across the bridge for some amazing views of Paris and take photos from different vantage points. Pont Neuf is a must-see for visitors to Paris, and as such, it is frequently included on guided walking tours of the city's historic core and other sites along the Seine.
Walking across Pont Neuf and getting a new view on the city is a common part of themed tours like those focused on music, photography, history, or architecture. Bicycle excursions offer a fun and energetic way to view the city, while nighttime tours emphasize Paris's architectural wonders as they glow under the stars.
La Monnaie de Paris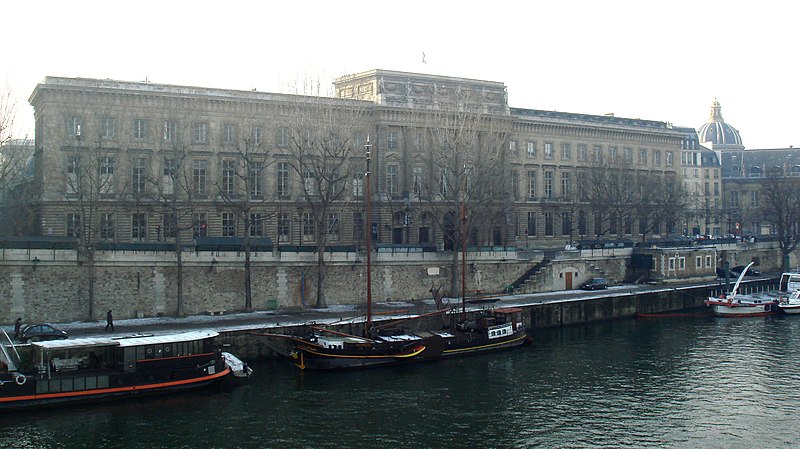 France's oldest institution, the Monnaie de Paris, has been making coins and other metal works of art for over 11 centuries. The French Mint, located in the heart of Paris, now produces coins for over 40 countries and many works of metal art. Since 2017, visitors have been able to enter the recognizable structure at 11 Quai de Conti. The Monnaie de Paris, the city's first and only remaining working factory, is a treasure trove of metalworking secrets, artisanal expertise, and rare artifacts.
Explore Île de la Cité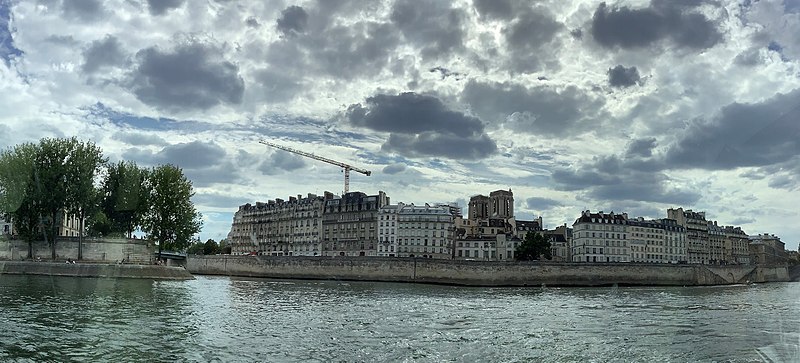 The Île de la Cité is a stunning area of Paris that is home to several of the city's most famous landmarks, including Notre Dame Cathedral, the Sainte Chapelle, and the Conciergerie. Tours of Ile de la Cite, the hub of the city's medieval origins, often include stops to Notre Dame Cathedral and Ile Saint-Louis, and Pont Neuf is commonly a highlight of these excursions. However, visitors can see the island, cathedral, and Pont Neuf from the water on a Seine river cruise.
Places to Stay Near Pont Neuf La Monnaie
The area near Pont Neuf La Monnaie has become quite popular with visitors over time due to its proximity to many attractions. If you're planning an extended stay in Paris, consider booking a hotel room nearby so that you can easily access all these sights without having to worry about transportation.
The Marais district is especially known for its wonderful selection of boutique hotels with luxury amenities and convenient locations close by—the perfect place for those who want their accommodation close but not too close!
So no matter what kind of experience you're looking for while visiting Paris, make sure you add a stop at Pont Neuf La Monnaie on your itinerary—it's sure to be an unforgettable part of your vacation!
Related Resources