Ah, Paris – the city of love, lights, and countless charming streets waiting to be explored. While this enchanting destination is often known for its romantic ambiance, it's equally captivating for solo travelers looking to immerse themselves in its unique beauty and culture. With its rich history, diverse neighborhoods, and an array of unforgettable experiences, Paris is the perfect place to embark on a solo in Paris adventure.
Traveling alone in Paris offers a sense of freedom and self-exploration, allowing you to take in the sights at your own pace, stroll through picturesque streets, and indulge in the tantalizing tastes at quaint cafes. From the bustling streets of Le Marais to the iconic Eiffel Tower, there's something for every solo traveler to enjoy in the French capital.
Safety is always a top concern for solo travelers, especially for women. Rest assured, Paris is generally safe for solo female travelers, as long as you take the usual precautions you'd take in any major city. Now, with a confident stride, embark on your solo journey through the charming streets of Paris, ready to uncover the unique experiences that await in the City of Love.
Top Solo Activities
Museums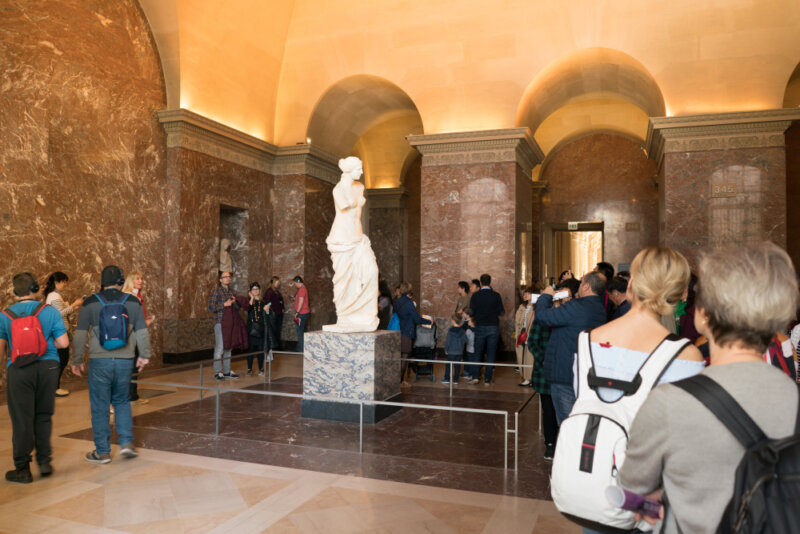 Paris is home to numerous world-class museums, making it an ideal destination for art lovers. One of the must-visit museums is the Louvre, which houses famous works such as the Mona Lisa and the Venus de Milo. While visiting the Louvre, take your time to explore its vast collection and discover various masterpieces.
Another great option for modern art enthusiasts is the Centre Pompidou, a unique architectural marvel that boasts an extensive collection of modern and contemporary art. Spend an afternoon exploring the works of renowned artists like Picasso and Warhol.
Monuments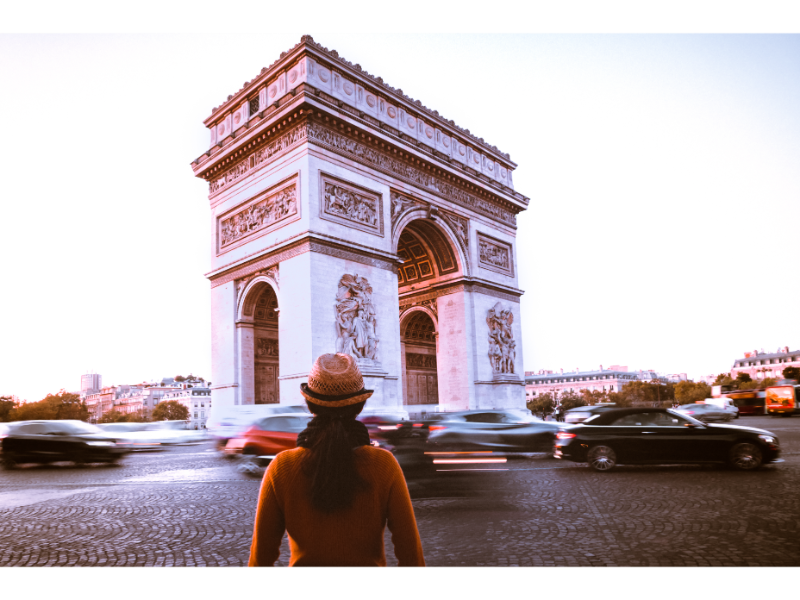 One of the most iconic landmarks in Paris is the Eiffel Tower, which can be enjoyed from various spots throughout the city. As a solo traveler, you can take leisurely strolls around the vicinity or relax in the nearby parks for a great view of this masterpiece.
The Notre Dame Cathedral is another must-visit monument, showcasing breathtaking Gothic architecture. Wander around the cathedral, admiring the intricate details and marvel at the stunning stained glass windows.
See Related: Best Boat Tours in Paris, France
Art and Culture
In addition to museums and monuments, Paris offers a multitude of art and cultural experiences. Take a self-guided walking tour to explore the charming streets and neighborhoods, such as Montmartre. Immerse yourself in the local culture by visiting quaint galleries, street markets, and vibrant cafes.
For food lovers, join a food tour to discover French specialties and the best pastries Paris has to offer. Sample the culinary delights while learning about the city's rich gastronomic history.
In summary, solo travelers will find a variety of activities to enjoy in the city of Paris. The Louvre, Eiffel Tower, and Notre Dame Cathedral are must-visits, while the Centre Pompidou is a treat for modern art enthusiasts. Don't forget to explore Parisian cuisine and wander the picturesque streets to truly experience the city's rich arts and culture.
Exploring Neighborhoods
Le Marais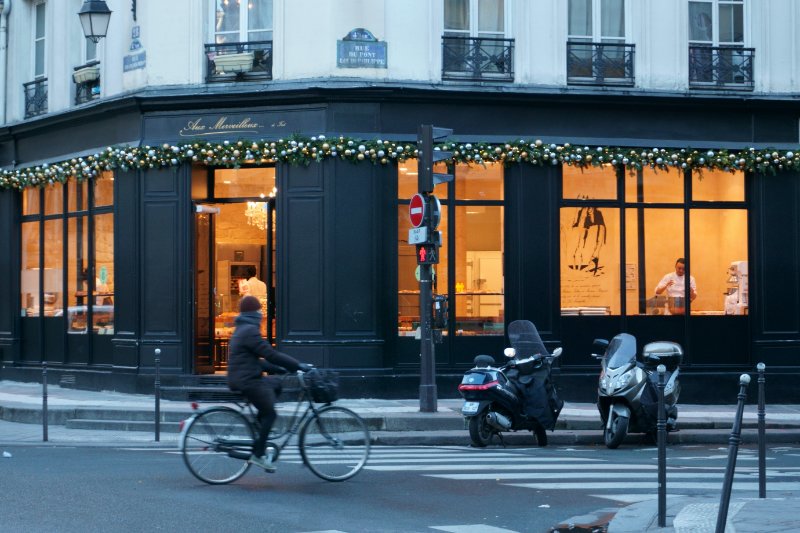 Le Marais is a trendy neighborhood located in the 3rd and 4th arrondissements of Paris. It is well-known for its charming cobblestone streets and is considered one of the best neighborhoods to stay in Paris for solo travelers. Take a stroll around this area to discover its lively atmosphere, boutique shops, and delicious cafes. Make sure to visit the iconic Place des Vosges, a stunning square surrounded by red-brick mansions, where you can relax and soak in the beauty of the area.
Saint Germain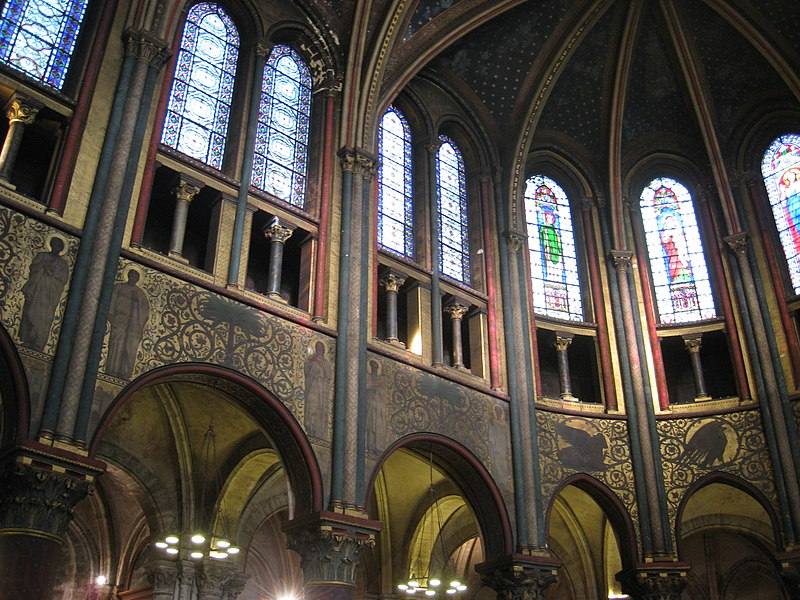 Saint Germain is another attractive neighborhood located in the 6th arrondissement, famous for its artistic and intellectual heritage. As a solo traveler, you can enjoy exploring its narrow streets filled with galleries, bookshops, and vibrant cafes, where famous writers and philosophers once gathered. While walking around, don't forget to pay a visit to the beautiful Jardin du Luxembourg, a perfect spot to relax and unwind during your solo adventure.
Marais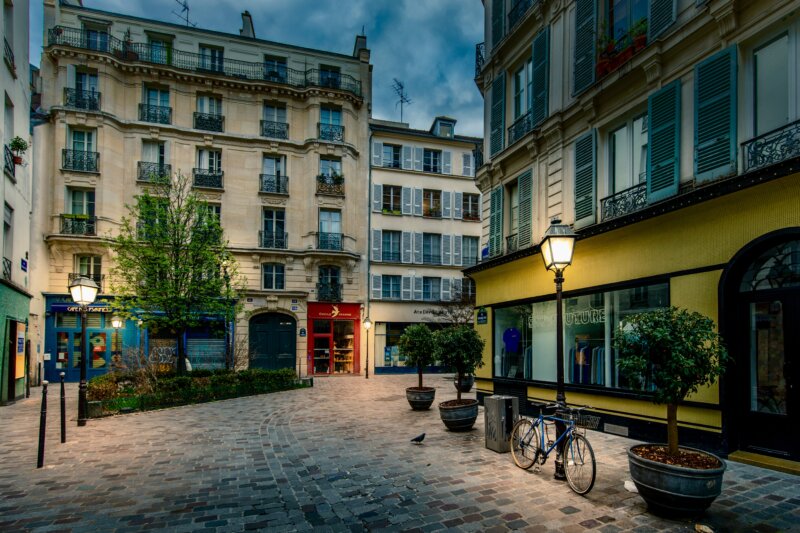 Marais, often referred to as Le Marais, is a historic neighborhood that spans across the 3rd and 4th arrondissements. This area is home to a mix of trendy boutiques, art galleries, and charming bistros. Take your time exploring its picturesque streets, and be sure to visit the famous Hôtel de Ville, the stunning city hall of Paris. This district is also known for its vibrant LGBTQ+ community and its concentration of Jewish culture, making it a culturally diverse and welcoming place for all solo travelers.
See Relaed: The Ultimate Travel Guide to the Eiffel Tower
Dining and Nightlife
Restaurants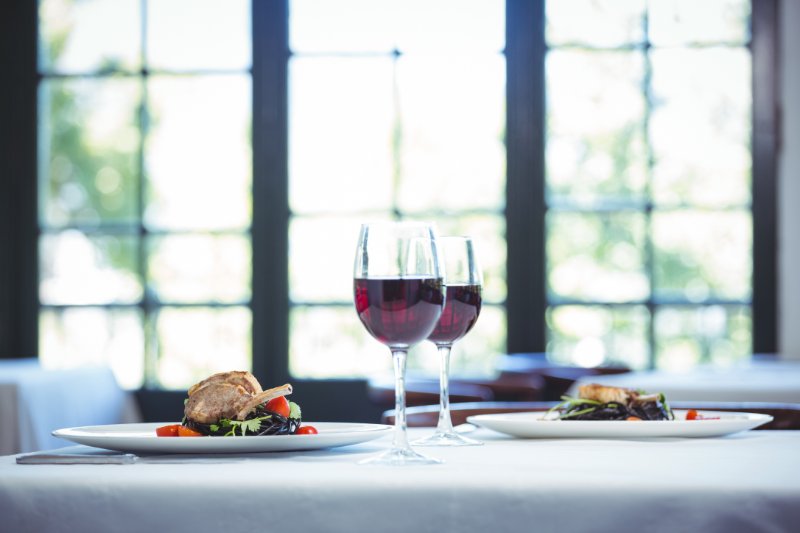 Paris is an ideal city for solo travelers looking to indulge in delicious cuisine. The French culture cherishes treating oneself to a great meal, so dining alone is both common and accepted. Some top Parisian restaurants for solo diners include:
Bars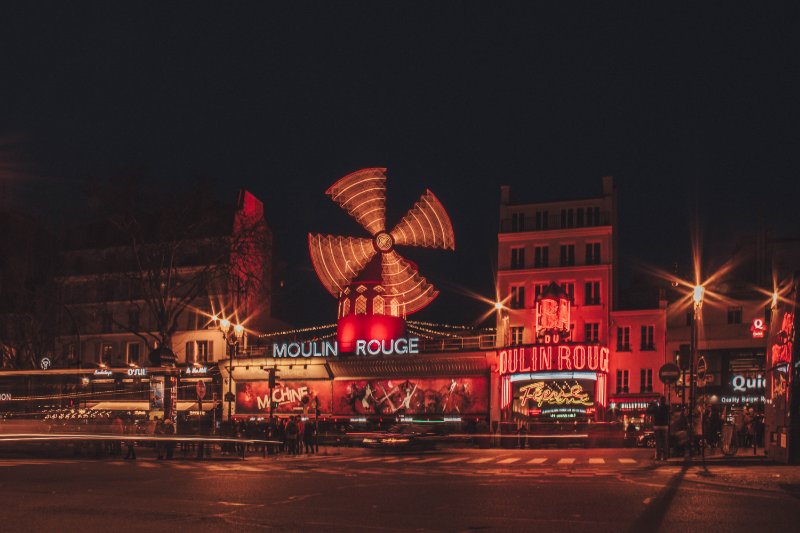 Paris offers numerous bars suitable for solo travelers looking to unwind and socialize. A few noteworthy establishments include:
Paris at Night
The Parisian nightlife scene is perfect for solo explorers seeking unforgettable experiences. After indulging at a restaurant or bar, consider:
Remember to stay safe and be aware of your surroundings when exploring Paris at night. The city offers endless opportunities for solo adventurers to enjoy its exquisite dining and vibrant nightlife.
Offbeat Attractions
Catacombs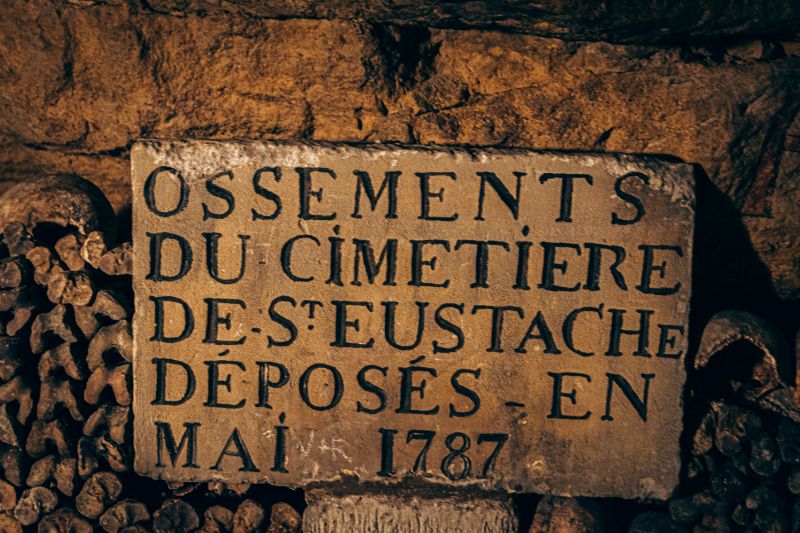 One unique experience during your solo trip to Paris is a visit to the eerie Catacombs. This underground ossuary holds the remains of over 6 million individuals and stretches across 200 miles of tunnels beneath the city's streets. Venture through the fascinating network of labyrinth-like pathways, adorned with skeletal arrangements, while learning about the history and significance of this unusual attraction.
Before embarking on this unusual journey, ensure you follow proper etiquette by not touching the bones or entering restricted areas. The Catacombs' mysterious aura and captivating anecdotes make it an unforgettable experience for solo travelers seeking an offbeat outing in Paris.
Seine River Cruise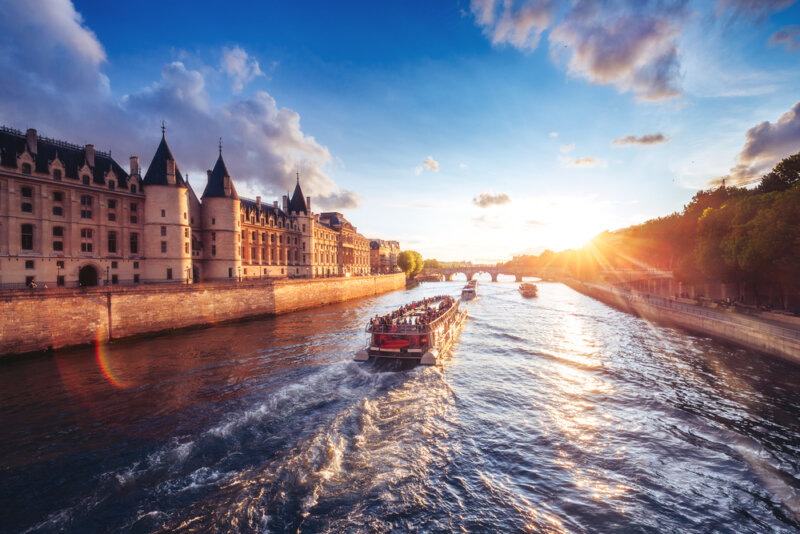 For a refreshing and different perspective of the iconic City of Light, consider taking a Seine River cruise during your solo trip. These cruises offer a chance to marvel at Paris's architectural gems such as the Eiffel Tower, Notre-Dame, and Louvre Museum, all from the comfort of a boat gliding gracefully along the water.
In addition to standard daytime cruises, you may opt for an enchanting evening voyage that captures the mesmerizing allure of illuminated monuments against the city's shimmering skyline. There are a variety of Seine River cruise providers with options tailored to solo travelers' needs, including commentary in multiple languages, dinner cruises, and even hop-on-hop-off boat options. This experience will undoubtedly leave you with a greater appreciation for the city's beauty and its harmonious connection to the river that runs through its heart.
See Related: Paris Night Attractions: Top Spots for Memorable Evenings
Travel Tips for Solo Travelers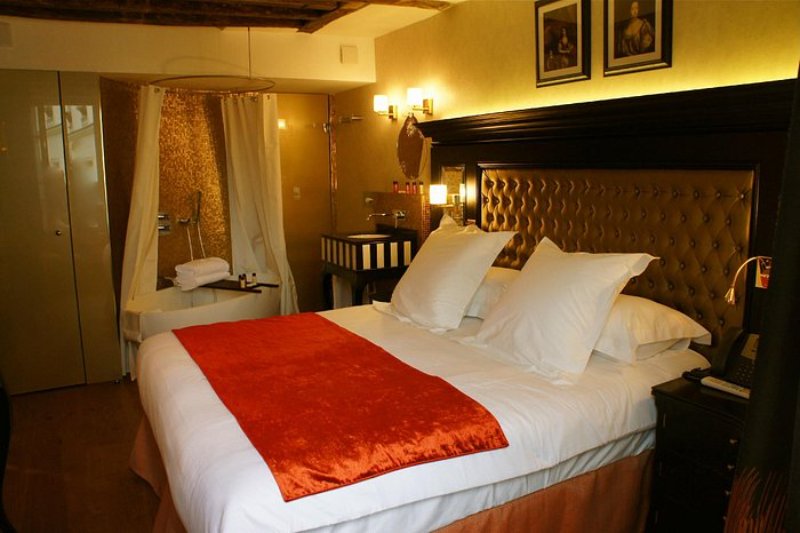 Paris, the city of love, is also a wonderful destination for solo travelers. The city offers numerous activities, attractions, and neighborhoods to explore on your solo trip. Here are some travel tips for experiencing Paris on your own.
Accommodation
Staying in a central and safe area is essential for solo travelers. Consider choosing accommodation in neighborhoods like Marais or Quarter Latin, which are centrally located and generally safe. Hostels or boutique hotels can be great options for meeting fellow travelers and staying within budget.
Activities and Attractions
Socializing and Networking
Solo trips to Paris can be an enriching experience if you follow these travel tips. Enjoy the city at your own pace, make new connections, and create unforgettable memories while traveling alone in the city of love.
Related Resources: