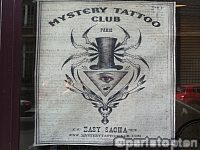 Originally from Cherbourg in Normandy, Easy Sacha was influenced by Metal, Punkrock music and the hand-made tattoos he could see in the port bars on old sailors' arms. In Paris since 1998, he worked in Tribal Act shop, then with Tin Tin. After opening his own shop in the 11th area, he's now installed in a cosy and very friendly boutique in the 10th area, near the Saint Martin Canal. He integrated and developped different styles from the Japanese to the Tim Burton cartoon style, through the …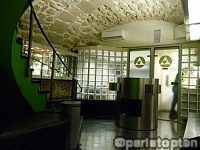 This shop has been there since 1998. They opened another one Rue Saint Honoré a few years later. The entrance is like a jewellery. They have a very large choice of piercing jewells and can also order almost everything and anything. You can find decorating objects like a 5000 euros skull! The work is done in a spotless room downstairs. They also offer piercing services in a specific room. The hygiene is at the top here considering they were working with a parisian hospital to write the …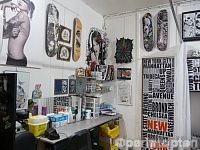 A friendly and cosy little shop, in a nice area not very well known by foreigners, but close to the famous Père Lachaise cemetery. The tattooer Laura Satana, who opened her shop in 2004, the manager Virginie, and Nico the other tattooer,  will welcome you and provide you the best advises for what you're looking for. Guests are popping in sometimes. You'll have to book an appointment at the shop. Prices between 100 and 200 euros/hour depending on the work. No piercing. Opened from …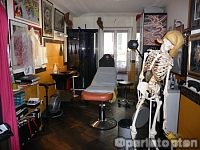 Maybe the most famous in Paris, Tin Tin's been a tattooer for more than 25 years. He had different shops, but this one is opened since 1999. He is such a character, and the boss of a team composed of 5 tattooers.  He's a purist, specialist in realism, portraits, and very sceptical with most of the other shops. He's got the confidence of some French stars. You have to make an appointment at the shop and see which tattooer will suit you the best. No piercing. Opened from Monday to …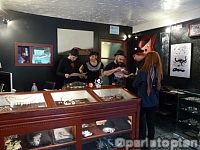 This shop is located in a little street in the heat of Paris. Opened in 2004, it has now a large and good team of 8 tattooers and a piercing specialist. Appart from not being specialists into realism (portraits), they'll do anything else with professionalism and talent, in a good atmosphere. They also have nearly a guest per week.
Be careful: it could take up to a month to get an appointement.
Opened from Monday to Friday from 12.00 a.m. to 7.30 p.m. Closed on Sunday.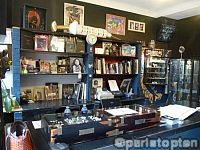 One of the "old" tattoo shops (opened in 1997), with a friendly team, and a specialist in piercing. Guests are invited regularly. You'll be in good hands: in a laid-back atmosphere you'll be provided good advices. English spoken.
You have to get an appointment at the shop, which is opened from 12.00 a.m. to 8.00 p.m. every day except Sunday.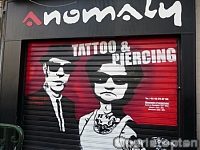 A very good location for this tattoo shop, just behind the Center Georges Pompidou (also called Beaubourg). The owner changed in 2008. The team is composed of Karim, the manager, 2 tattooers and a piercing specialist.
All types of tattoos are possible, from realism to graphic.
Appointement at the shop.
Opened Monday to Friday from 11.00 a.m. to 8.00 p.m. Saturday untill 9.00 p.m. And Sunday from 1.00 p.m. to 8.00 p.m.
See Related: Tin Tin Tattoos