As spring blossoms in the City of Lights, Paris offers various exciting activities to delight tourists and locals during April. With its pleasant weather and multiple events, April marks the perfect time to experience the French capital's charm and vitality.
This article will introduce you to the top 10 things you can do in Paris, ensuring you make the most of your visit during this charming season. Explore a side of Paris that will leave you fascinated and captivated, from iconic landmarks to hidden gems.
Each activity on our list is thoughtfully chosen based on personal experiences and a passion for the city's unique culture, ensuring an unforgettable trip. Let's dive into the mesmerizing world of Paris in April and embark on a journey that you'll remember for a lifetime.
Best Things to Do in Paris in April
1. Visit the Eiffel Tower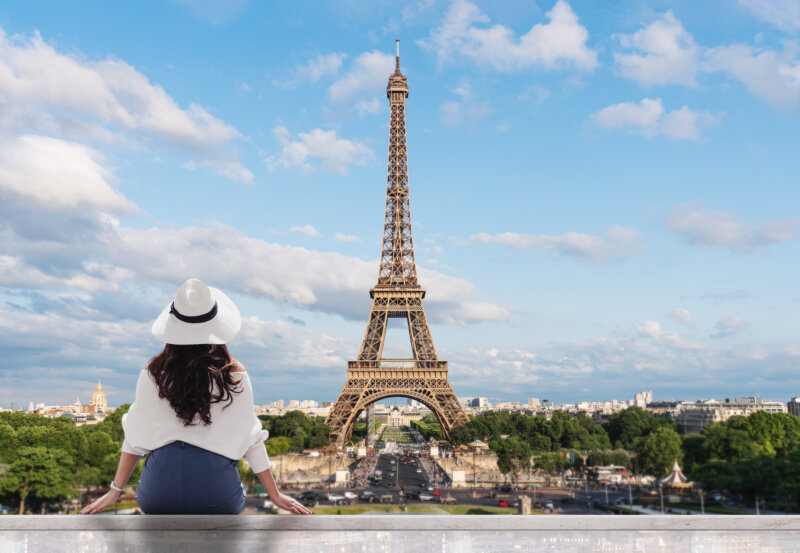 The Eiffel Tower, a symbol of Paris and an iconic piece of architecture, is a must-visit attraction in the city. Located in the heart of Paris, the Eiffel Tower offers breathtaking city views from its various observation decks.
During your visit, you can ascend the tower in three different ways: by stairs, by elevator, or a combination of both. The stair option is available up to the second floor, while the elevator can take you to the top. Pre-booking your tickets online is also a good idea to avoid long waiting times.
While at the Eiffel Tower, explore the different restaurants and shops available on its various levels. On the first floor, you'll find the 58 Tour Eiffel restaurant, perfect for a casual lunch or dinner. For a more luxurious experience, consider dining at the Le Jules Verne on the second floor, which offers a gourmet French menu with incredible views.
Visiting the Eiffel Tower at night is a magical experience, as the tower sparkles with thousands of flickering lights for a few minutes every hour. This enchanting light show offers a perfect opportunity to capture memorable photographs of your time in Paris.
See Related: Is Paris in France or Italy?
2. Stroll through the Cherry Blossoms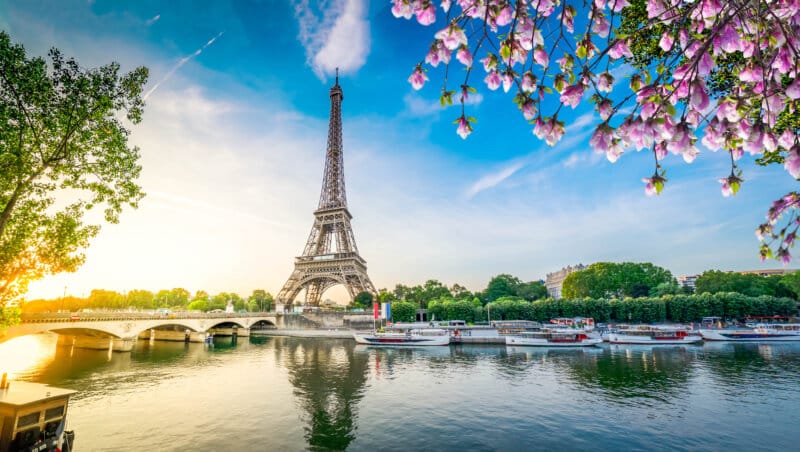 Visiting Paris in April is typically the best time to see the cherry blossoms bloom, painting the city in beautiful shades of pink. One of the best places to witness this natural spectacle is Parc du Champ de Mars, near the Eiffel Tower.
Another popular spot for cherry blossoms is the Jardin des Plantes, Paris' central botanical garden. This location offers stunning cherry blossoms and a diverse collection of other plants and flowers to admire.
For a more intimate experience, consider visiting Square Marie-Trintignant in the heart of the Marais district. This charming square is home to a few cherry blossom trees that create a picturesque atmosphere.
Other noteworthy locations to enjoy cherry blossoms in Paris include Notre Dame Cathedral and the Luxembourg Gardens. The gardens surrounding the iconic cathedral are adorned with cherry blossom trees.
Parc Monceau: This elegant park in the 8th arrondissement features a variety of cherry trees that add color to the already scenic setting.
Parc des Buttes-Chaumont: Located in the 19th arrondissement, this park boasts breathtaking views and a selection of cherry trees to stroll beneath.
Remember to respect the trees and their surroundings, as partaking in picnics or plucking the blossoms is often discouraged.
See Related: Affordable Restaurants in Paris with a View
3. Explore the Louvre Museum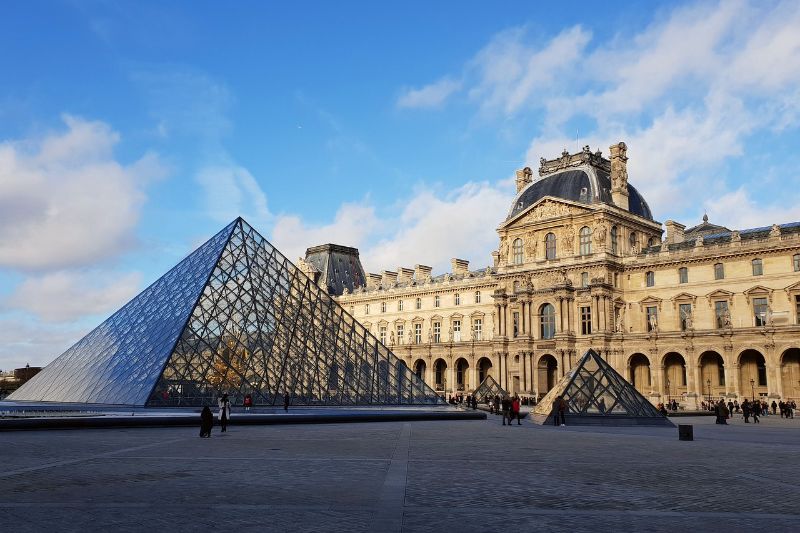 The Louvre Museum, located in the heart of Paris, is a must-visit destination for art enthusiasts and history buffs. This world-renowned museum houses various collections spanning from ancient civilizations to the 19th century, allowing visitors to immerse themselves in art, history, and culture.
One of the highlights of the Louvre is the iconic painting of Mona Lisa, created by the famous Italian artist Leonardo da Vinci. Take your time to appreciate this masterpiece, but don't forget to explore other well-known works, such as the Winged Victory of Samothrace, the Venus de Milo, and the Coronation of Napoleon.
To make the most of your visit, consider taking a guided tour. Guided tours are offered in several languages and can provide valuable insights into the art pieces and the history of the museum. Alternatively, you can rent an audio guide to explore the museum at your own pace.
For a more in-depth experience, check out the museum's temporary exhibitions and workshops. These events cover a variety of themes and provide a unique perspective on different aspects of art and history. Check the Louvre's official website for the latest information on these events.
When planning your visit, remember that the Louvre is vast, and it may be impossible to cover everything in one day. Prioritize the galleries and pieces you want to see, and don't forget to take breaks at the various cafes and restaurants located within the museum's premises.
See Related: Off the Beaten Path Things to do in Paris
4. Discover the Montmartre District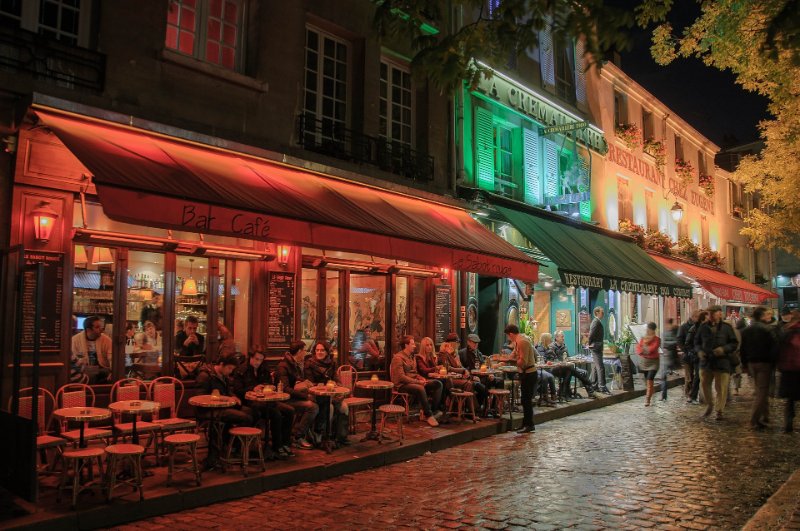 The Montmartre District is a charming, historic area in the 18th arrondissement of Paris. Famous for its picturesque streets, local artists, and stunning views, this district is perfect for strolling and discovering its many hidden gems.
While in Montmartre, consider visiting the following attractions:
Sacré-Cœur Basilica: This iconic basilica, perched atop the highest point in the city, offers breathtaking views of Paris. Inside, admire the stunning mosaic work and impressive architectural design.
Place du Tertre: This bustling square is home to local artists creating and selling their work. It's an ideal spot for purchasing unique, authentic souvenirs or simply watching the creative process.
Rue des Abbesses: A lively street lined with delightful shops, cafes, and restaurants, offering a taste of authentic Parisian life in the heart of Montmartre.
Dalí Paris: A museum dedicated to Salvador Dalí, displaying over 300 of his original works, including sculptures, engravings, and paintings.
Moulin Rouge: Though best known for its legendary cabaret shows, the iconic red windmill is a must-see landmark in the district.
In addition to the sites listed above, set aside ample time to wander through the enchanting cobblestone streets, take in the whimsical atmosphere, and mingle with the locals in this bohemian neighborhood.
See Related: Things To in Paris on Bastille Day: A Comprehensive Guide
5. Relax at the Luxembourg Gardens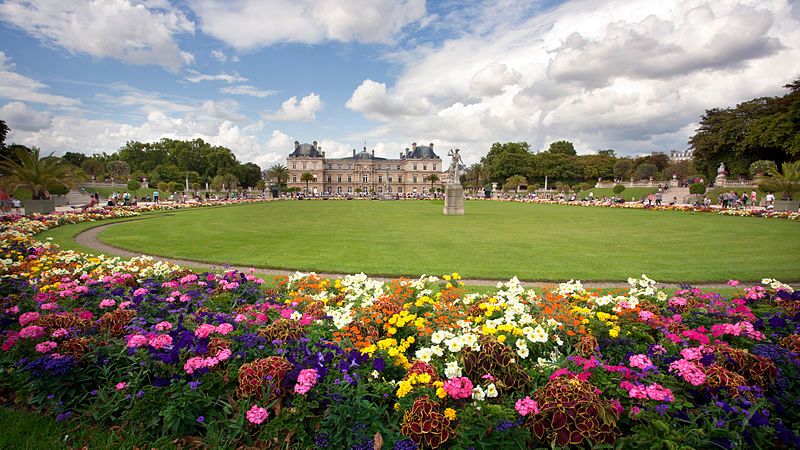 Visiting Paris in April is the perfect time to relax and unwind at the beautiful Luxembourg Gardens, a favorite spot among tourists and locals. This 25-hectare garden provides an ideal setting for enjoying nature, strolling through tree-lined pathways, and indulging in the charm of Parisian life.
While at the Luxembourg Gardens, make sure to explore the following attractions:
Medici Fountain: A stunning fountain built in the early 1600s, features mythical creature sculptures and provides a peaceful spot to rest and admire the surrounding beauty.
Statues and Monuments: The gardens are home to more than 100 statues, representing prominent French historical figures, mythological characters, and even queens. Take a leisurely walk to appreciate the artistry of these pieces.
Palais du Luxembourg: Although not open to the public, this historic palace is the seat of the French Senate and offers an excellent opportunity for photographs against a striking architectural backdrop.
The Orangerie and Greenhouses: Housing various exotic plants and flowers, these spaces offer a burst of color and tropical scents that will delight the senses.
Children's Activities: The Luxembourg Gardens is an ideal destination for families, with a playground, vintage carousel, and puppet shows for children to enjoy.
Whether you wish to join locals playing chess, soak in the sun on one of the many chairs, or take in the serene atmosphere, the Luxembourg Gardens is a must-visit spot during your April trip to Paris.
See Related: When Does the Eiffel Tower Sparkle? A Guide to its Stunning Light Display
6. Cruise Along the Seine River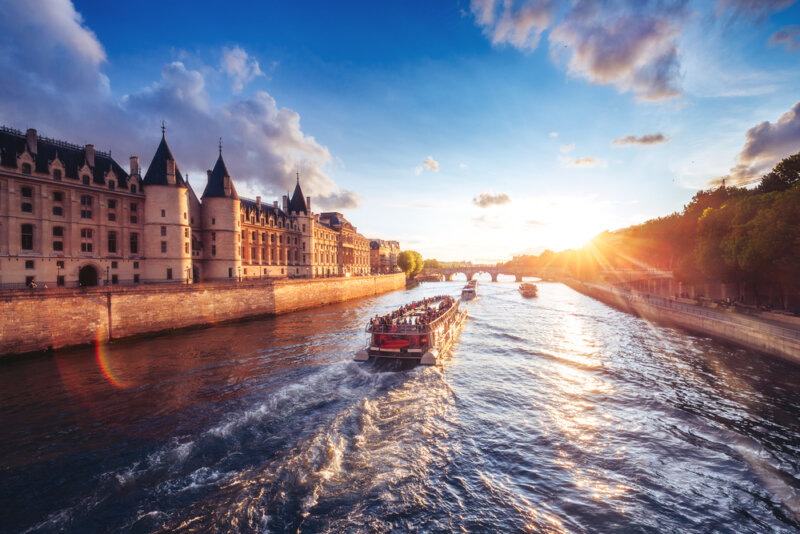 One of the best ways to experience the beauty of Paris in April is by taking a cruise along the Seine River. This activity offers a unique perspective of the city's iconic landmarks while allowing you to enjoy the spring atmosphere.
There are a variety of cruise options to choose from, such as:
Daytime cruises: Perfect for capturing stunning photos of Parisian landmarks, these cruises often include informative commentary on the city's history and architecture.
Sunset cruises: Witness the enchanting sunset over Paris on an evening cruise. The glittering cityscape creates a romantic setting ideal for couples.
Dinner cruises: Combine sightseeing with a delicious meal on a dinner cruise. Enjoy gourmet French cuisine as you glide past illuminated monuments like the Eiffel Tower and Notre Dame Cathedral.
Most cruises last about an hour, giving you ample time to absorb the picturesque views and learn about the captivating history of the City of Light.
See Related: One-Day in Paris Itinerary: How to Spend a Day
7. Shop at the Saint-Ouen Flea Market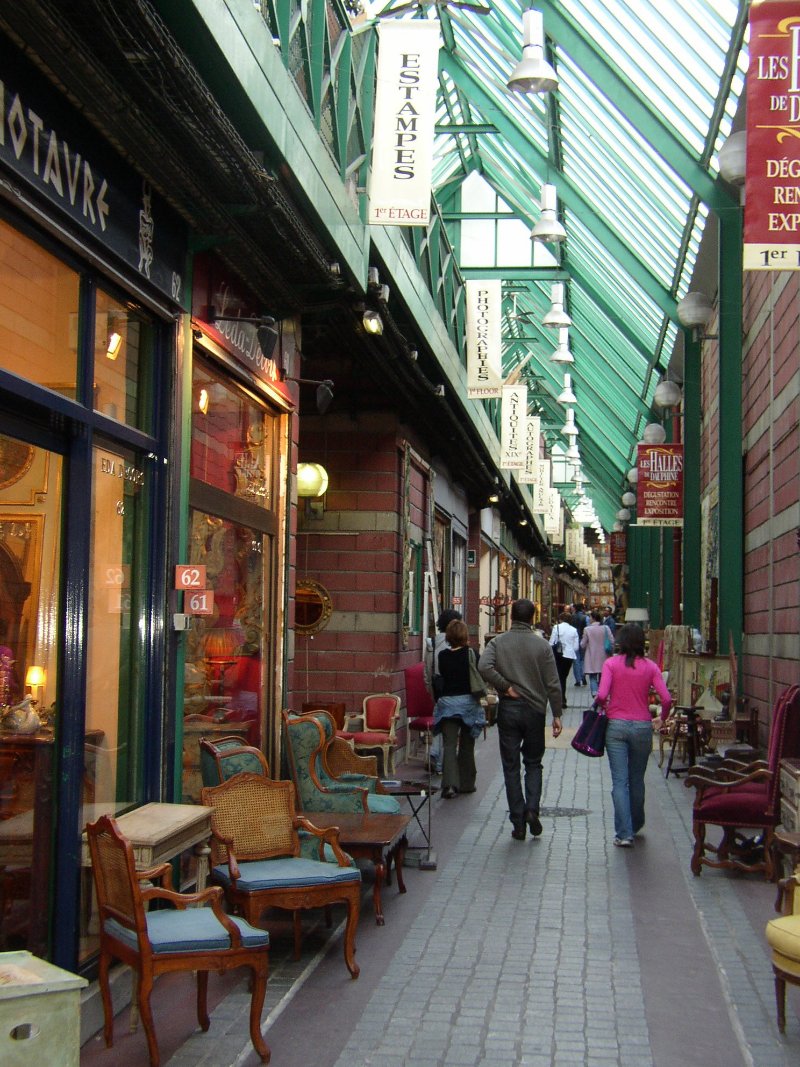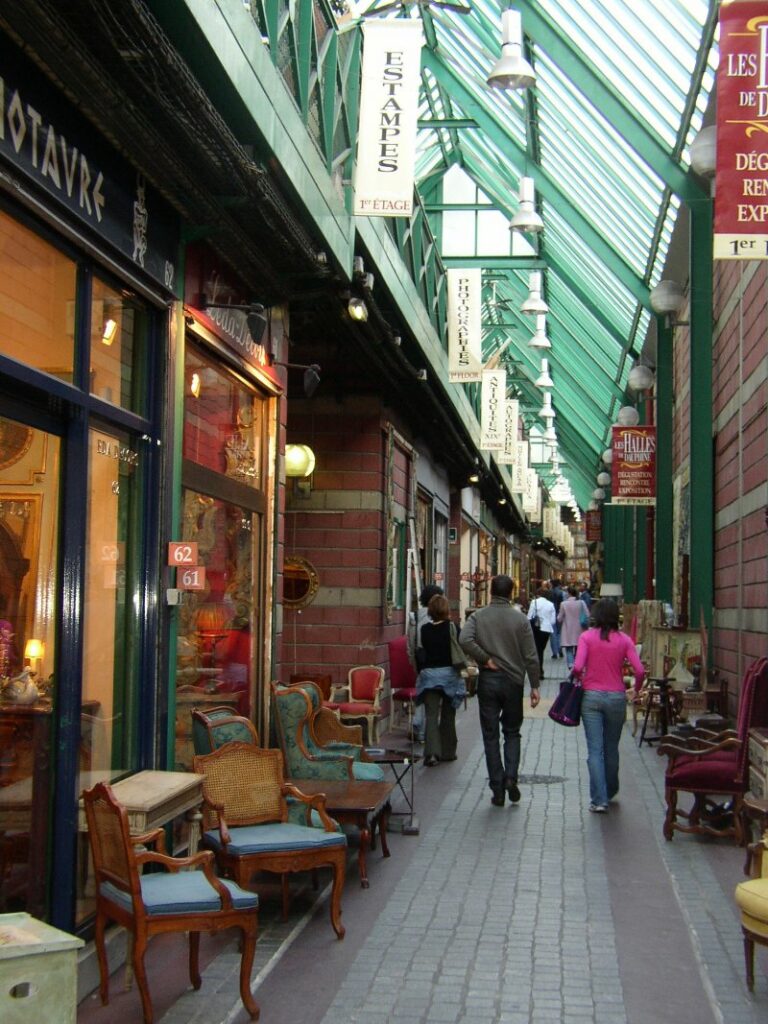 The Saint-Ouen Flea Market, located in the northern suburbs of Paris, is a haven for antique hunters and bargain-savvy shoppers. Established in 1870, it is considered one of the largest flea markets in the world, attracting locals and tourists alike to its vibrant and diverse stalls.
At this sprawling market, you can find everything from vintage furniture and clothes to vinyl records, books, and unique trinkets. Here, we will discuss some of the critical reasons for including a visit to the Saint-Ouen Flea Market on your Paris itinerary.
A vast variety of goods: The Saint-Ouen Flea Market comprises several smaller markets, each with its specialty. This makes it easy for shoppers to find exactly what they want, from antique jewelry to mid-century modern decor.
Atmosphere and charm: The market's narrow alleys, lined with makeshift stalls and charming shops, contrast the polished and upscale shopping districts many tourists frequent. It's an immersive experience that provides a more authentic glimpse into local life.
Food and drink: Restaurants and cafes are spread throughout the market, providing tasty sustenance for your shopping marathon. Don't miss out on sampling some delicious French cuisine or grabbing a quick coffee to recharge your batteries.
Live music and events: On weekends, the market comes alive with street musicians and performers, adding to the unique atmosphere. Watch for special occasions, such as antique fairs and thematic exhibitions, frequently held at the market.
When visiting the Saint-Ouen Flea Market, it is crucial to come prepared. Be ready to haggle for better prices, and bring enough cash, as not all vendors accept credit cards. Finally, ensure you have ample time to explore; the market's vast offerings and intriguing details can quickly turn casual browsing into an all-day adventure.
See Related: Solo in Paris: Top Attractions for the Independent Explorer
8. Enjoy French Gastronomy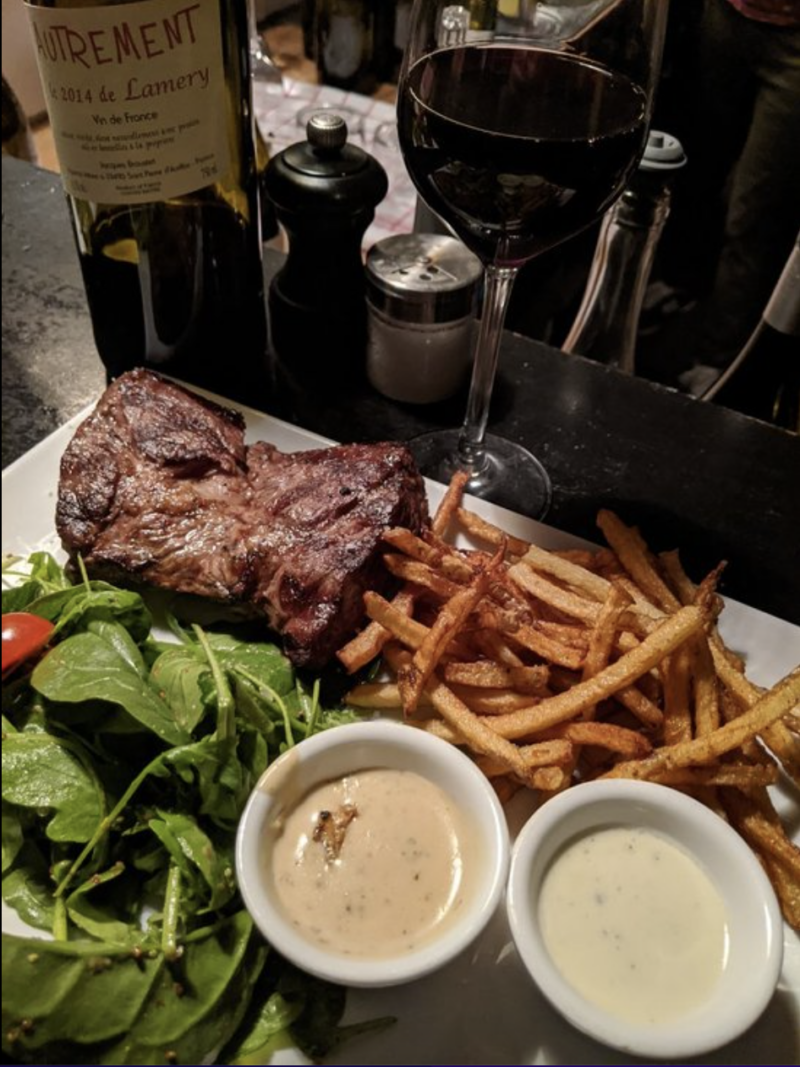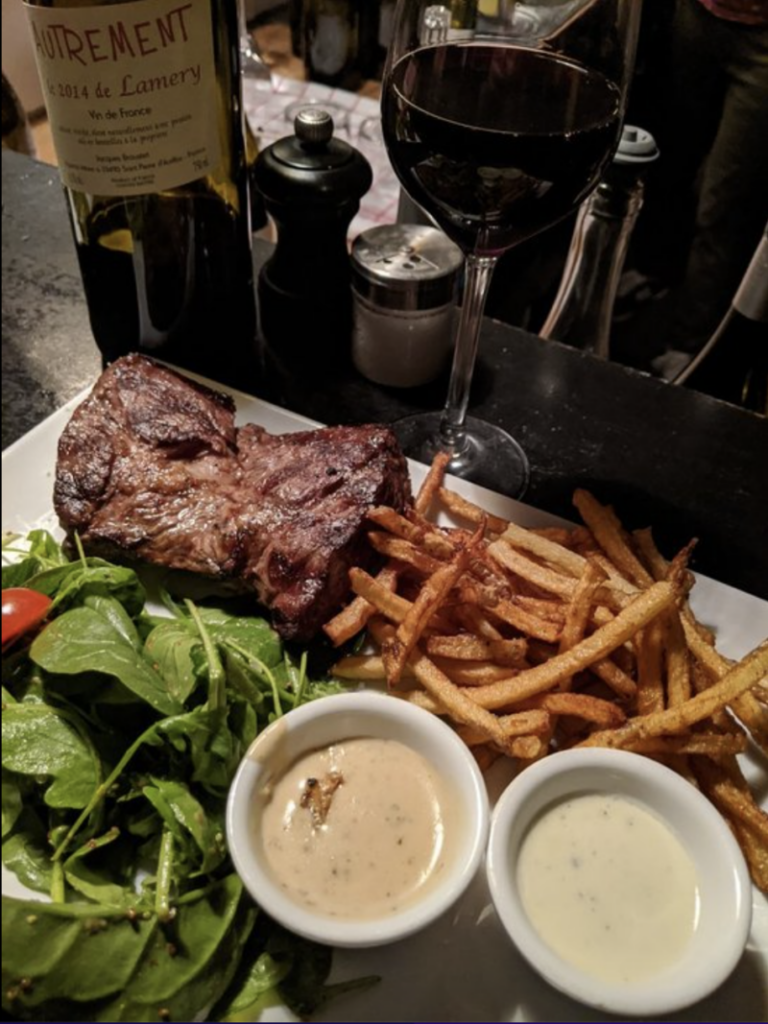 Paris in April offers a plethora of opportunities to savor authentic French cuisine. You can begin your culinary journey by indulging in divine dishes at some of the city's finest restaurants.
Here are some must-try French delicacies:
Escargot: Snails cooked with butter, garlic, and parsley, served in their shells.
Coq au Vin: Chicken braised in red wine with onions, mushrooms, and carrots.
Ratatouille: vegetable stewtew consisting of tomatoes, eggplant, zucchini, peppers, onions, and Provencal herbs.
Tarte Tatin: An upside-down caramelized apple tart served with a dollop of cream.
If you prefer a casual dining experience, seek out local boulangeries and patisseries for fresh-baked bread and pastries, or indulge in a classic Parisian dish like the croque monsieur, a grilled ham-and-cheese sandwich.
For food overseas who want to learn more about French cooking, consider taking a cooking class hosted by Parisian chefs. You'll gain invaluable culinary skills and relish the delicious fruits of your labor.
See Related: Best Desserts in Paris to Try
9. Attend a Parisian Concert or Show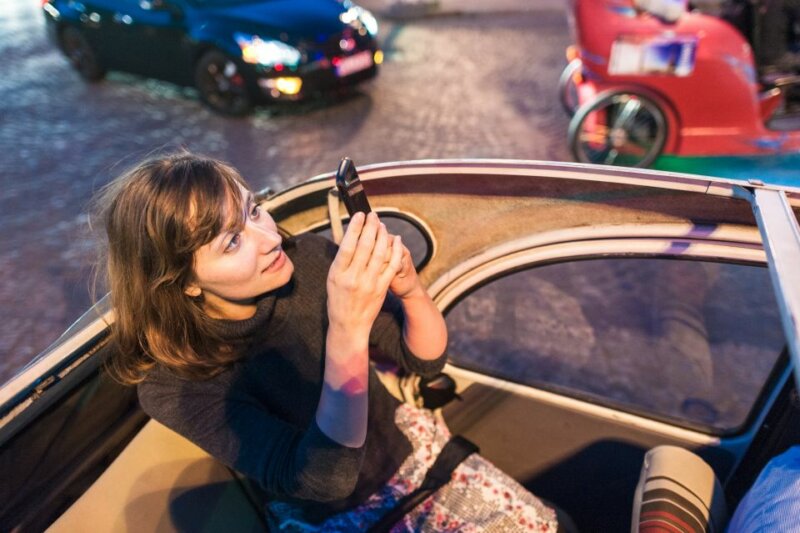 April is a fantastic time to experience the thriving cultural scene in Paris, with numerous live performances and artistic events throughout the city. One highly recommended activity during your stay is to attend a concert or show in one of the city's iconic venues.
Start by considering the following options:
Classical music concerts: Paris hosts a variety of classical music performances at beautiful locations like Philharmonie de Paris, Salle Pleyel, and Sainte-Chapelle. In April, you can enjoy the beauty of spring while immersing yourself in timeless pieces by celebrated composers.
Opera and ballet productions: Palais Garnier and Opéra Bastille are the two main opera houses in Paris, offering stunning performances of timeless works. With their lavish interiors and world-class productions, these venues make for an unforgettable evening.
Jazz clubs: Paris has nurtured a vibrant jazz scene since the 1920s. Famous jazz clubs like Le Duc des Lombards, New Morning, and Caveau de la Huchette offer intimate settings to savor live jazz performances from local and international artists.
Contemporary concerts: The City of Lights is a popular stop for renowned musicians on their international tours, with venues like AccorHotels Arena and Le Zénith hosting big-name acts from various genres. Check the schedules of these venues during your stay to catch a memorable show.
Cabaret shows: For a quintessential Parisian experience, attend a performance at famous venues like Moulin Rouge, Lido de Paris, or Crazy Horse. These glamorous shows feature talented dancers, singers, and entertainers in a unique and intimate setting.
When planning your visit, research the schedules, ticket prices, and availability ahead of time to ensure you secure a spot at a performance of your choice. Browsing online platforms or contacting the venues directly can help you find the perfect concert or show to enrich your Parisian adventure.
10. Take a Day Trip to Disneyland Paris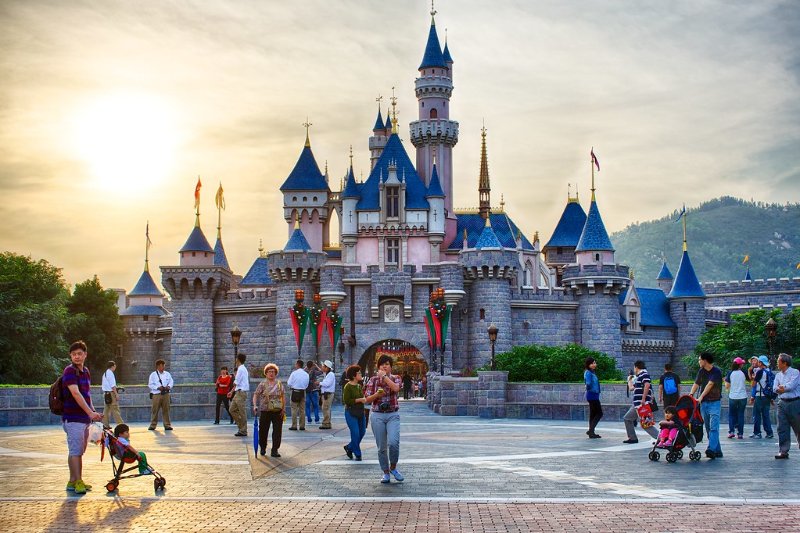 As you finalize your plans for spending the springtime in the enchanting city of Paris, you might want to consider allocating a day to explore the magic of Disneyland Paris. Typically, the park remains operational during this festive period, and you'll have the opportunity to enjoy exclusive Easter-themed events and experiences.
Despite the popularity of the destination during this season, which results in substantial crowds, the enchanting allure of the park is undeniable. If you're not opposed to mingling with fellow visitors, it's certainly an experience you shouldn't miss.
An additional advantage of visiting Disneyland Paris during the Easter holiday is that many of the iconic attractions within the city tend to be closed, making it a perfect time to immerse yourself in the delightful world of Disney. Incorporating this excursion into your Parisian adventure will create a memorable and well-rounded experience that combines the best of both worlds.
To ensure a seamless visit, securing your Disneyland Paris reservation at least two weeks in advance is crucial, particularly during peak periods like Easter. This will allow you to avoid any unexpected complications and guarantee entry into the park, so you can thoroughly relish the festivities without hiccups.
Additionally, you might consider taking advantage of the available 2-day flexible travel tickets, which allow you to visit the park anytime within one year. This option allows you to return to the park if your schedule allows, ensuring that you can make the most of your time in this captivating destination.
FAQs
Is April a good time to visit Paris?
Yes, April is a great time to visit Paris. The weather is mild and the city is in full bloom. Paris weather can be unpredictable no matter what, so April or not, there's no avoiding European weather variability. There are many outdoor activities to enjoy and the streets are buzzing with energy. Plus, it is cheaper to book flights and hotels in April than in any other month.
Is it better to visit Paris in April or May?
It depends on what you're looking for. April is a great time to visit Paris if you're interested in seeing the city's famous cherry blossoms, while May offers longer days and milder temperatures that are ideal for outdoor activities.
Related Resources: