Paris, a city that exudes elegance and charm, becomes even more captivating in October. During this time, the typical tourist crowds subside, allowing visitors to enjoy famous attractions more intimately. Moreover, the autumn foliage casts a warm glow over this enchanting city, setting a picturesque scene perfect for walks along the Seine or exploring the colorful gardens.
October in Paris offers many delightful experiences, from cultural events to specially curated art exhibits. Many events occur during the month.
The city's festive spirit is on display during White Night (Nuit Blanche), an all-night celebration of the arts, and Paris Artistes, a fair showcasing local talent. Moreover, those with a penchant for delicacies are rewarded with a variety of food tours, including the renowned Le Marais Walking Food Tour.
| Activity | Date | Location | Price |
| --- | --- | --- | --- |
| Paris Autumn Festival | October 1-31 | Various locations | Varies |
| Nuit Blanche | First weekend of October | Citywide | Free |
| Montmartre Wine Harvest Festival | Early October | Montmartre | Free to attend, cost for tasting |
| FIAC Art Fair | Third week of October | Grand Palais | 38€ |
| Weekend Jazz Brunch at Duc des Lombards | All October | Duc des Lombards, 42 Rue des Lombards | 45€ |
Whether admiring the iconic Eiffel Tower, discovering the collections at the Louvre, or celebrating a spooky Halloween adventure at Disneyland Paris, every visitor will surely find something unforgettable in the City of Lights. With its unique beauty and array of engaging events, Paris in October creates memories that will last a lifetime.
Weather in Paris in October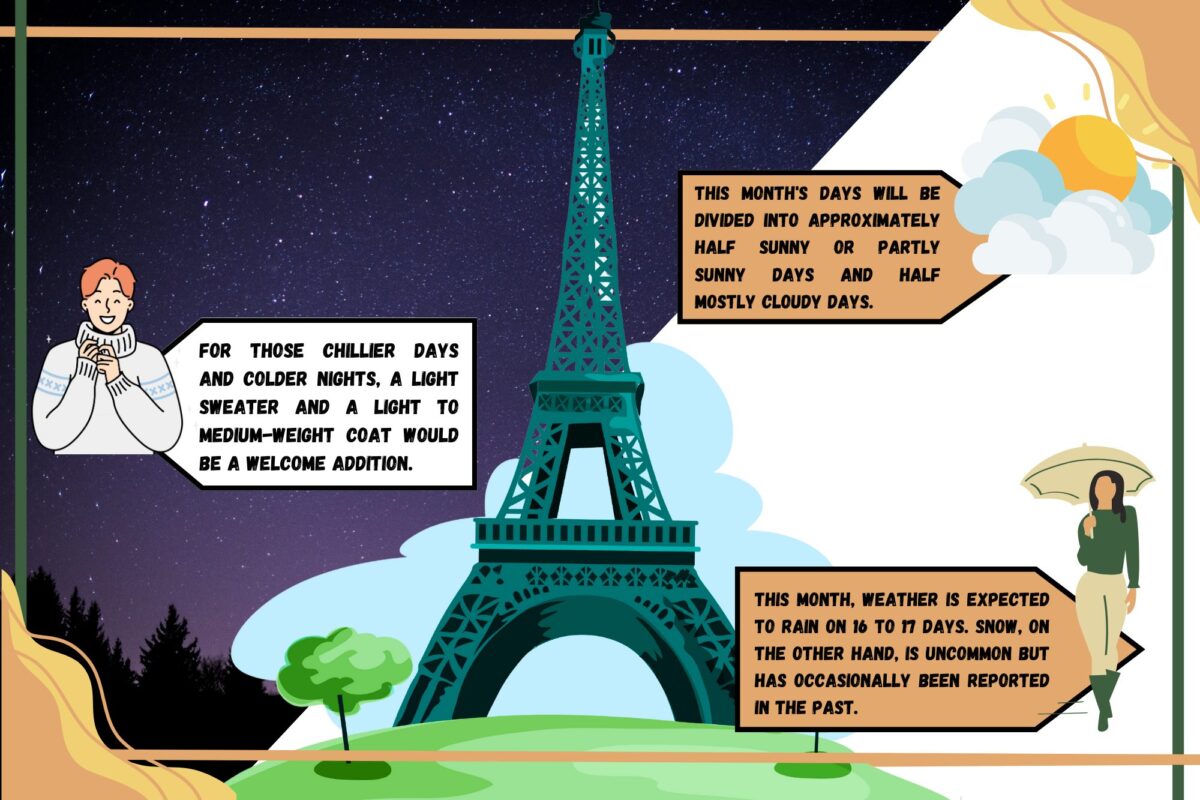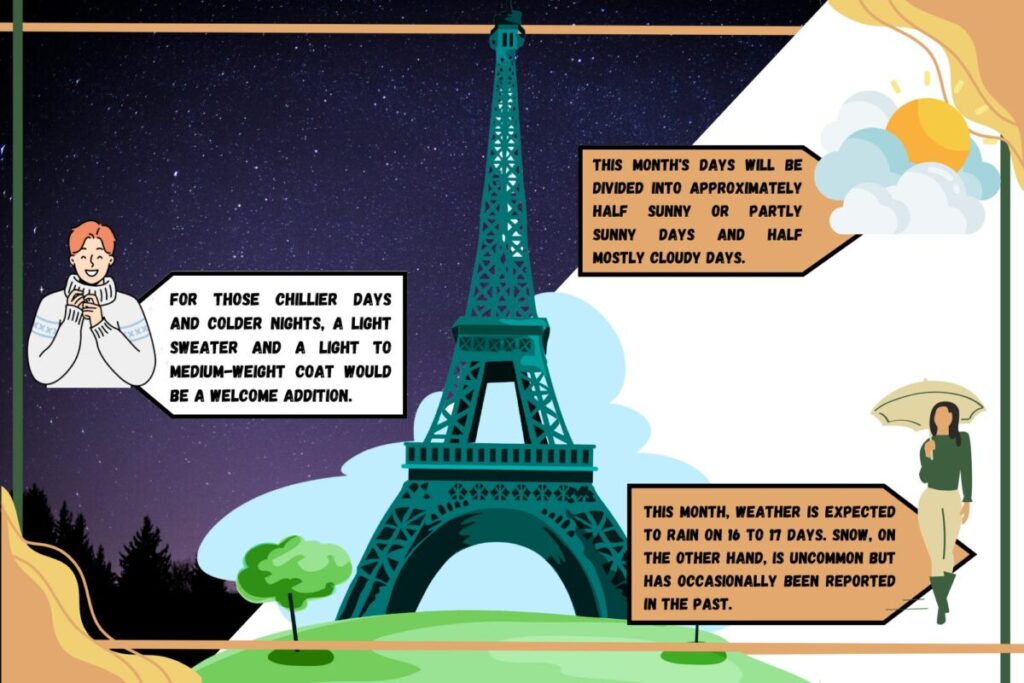 Paris in October offers a mix of mild and chilly weather, creating a pleasant atmosphere for exploring the city. Temperatures during this month generally range between 10°C (50°F) and 16°C (61°F), with an average of 13°C (55°F). Be prepared for some variations, as daytime temperatures can be quite comfortable, while evenings and mornings are cooler.
Rainy days are common in Paris during October, with an average of 10 to 12 rainfall days throughout the month. It is advisable to carry an umbrella or a light rain jacket to ensure the sporadic showers do not dampen your plans. Despite the chance of rain, there are still plenty of sunny days to enjoy strolling through the picturesque streets and parks.
The weather in Paris in October brings a vibrant array of fall colors as the leaves on trees change hues, providing a beautiful backdrop to the city's enchanting architecture. This is an excellent time for photography enthusiasts to capture stunning shots of the city's landscapes and landmarks.
Remember to dress in layers during your visit to Paris in October. This will allow you to adjust to the varying temperatures throughout the day comfortably. Include a mix of light sweaters, jackets, and scarves for those chillier moments.
Additionally, wearing comfortable and weather-appropriate footwear is essential for navigating the city's cobblestone streets and exploring its many attractions. Overall, the weather in Paris in October provides an ideal setting for travelers who enjoy mild and slightly chilly days, with the added charm of the city's stunning fall foliage. Remember the chance of rain, and pack accordingly to make the most of your visit to the City of Lights during this beautiful and enchanting season.
Seasonal Highlights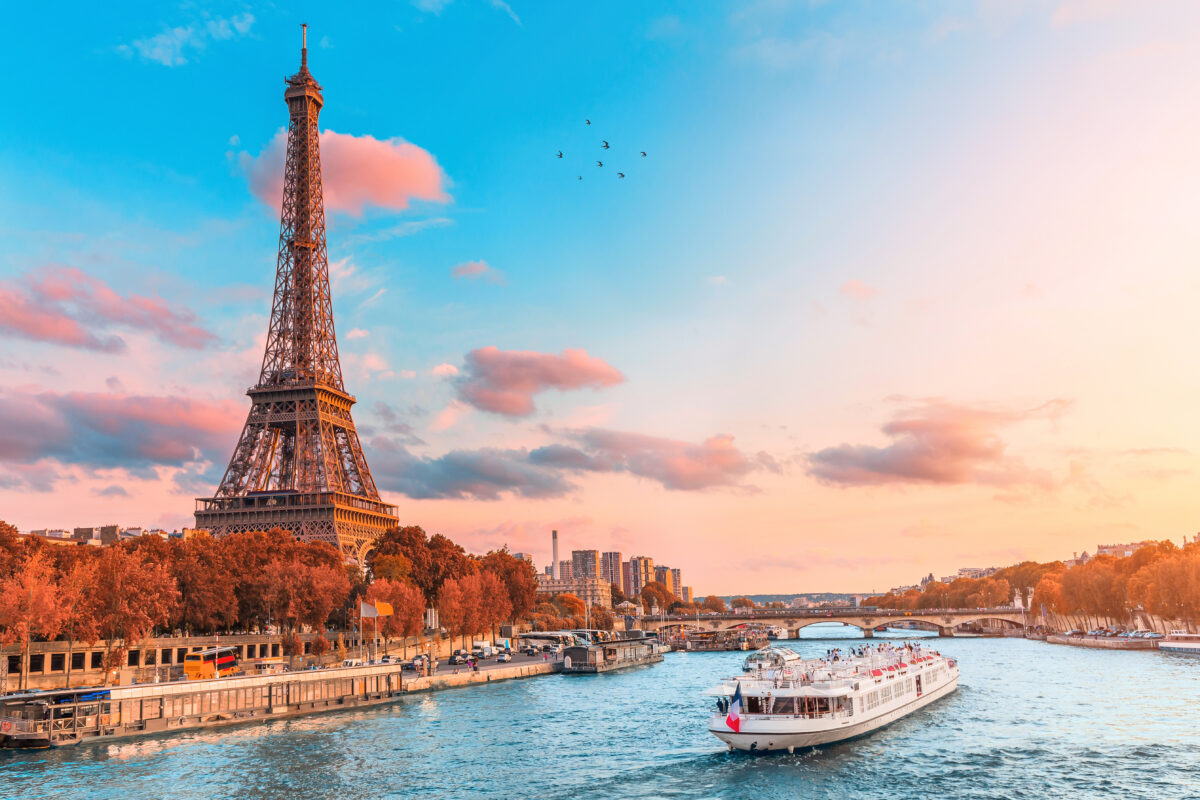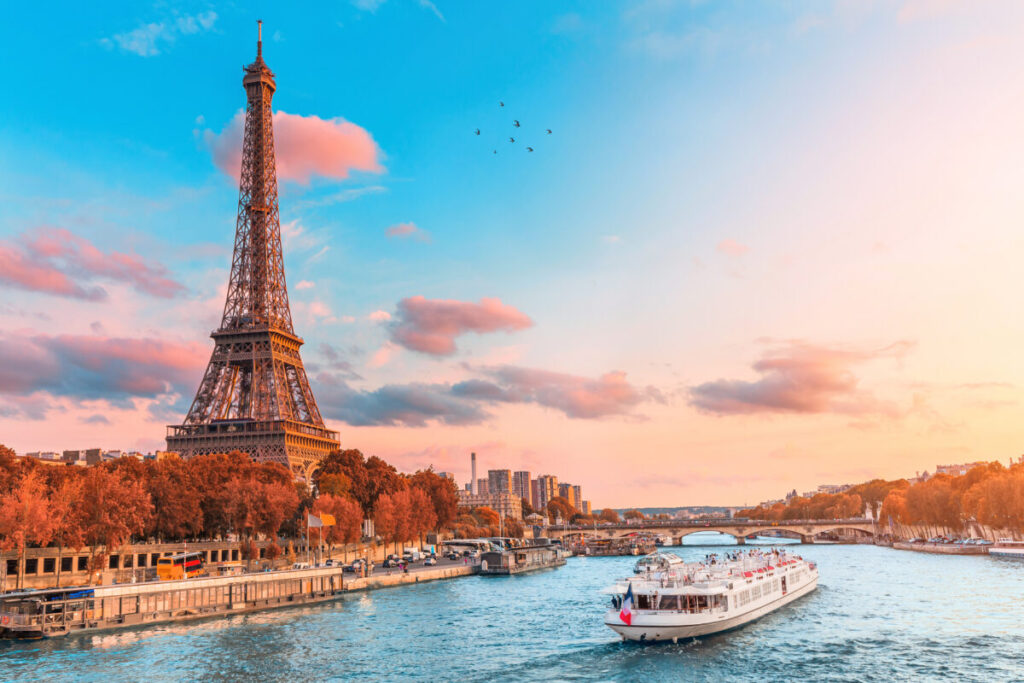 October in Paris is a beautiful time to experience the city as autumn takes hold and the vibrant colors of fall foliage abound. Parisian parks and gardens became even more magical during this time, painting the city in gold, orange, and red shades. One of the most enchanting places to witness the fall foliage is Parc des Buttes-Chaumont, a sprawling park with picturesque landscapes and stunning views.
In addition to the season's natural beauty, October boasts several unique events and attractions that should not be missed. Nuit Blanche, an annual dusk-to-dawn arts and cultural event, illuminates the city with various exhibits and special art installations. The Montmartre Grape Harvest Festival is another highlight, celebrating the historical wine-making district with tastings, parades, and lively entertainment.
For art and music enthusiasts, Jazz Sur Seine is an exciting event featuring numerous jazz concerts and performances throughout Paris. Furthermore, the visit to the Louvre Museum, enjoying a fascinating walking tour through the world's largest and most visited museum, is highly recommended during this time.
For those interested in exploring Parisian food culture, the Le Marais Walking Food Tour offers a taste of local gastronomy, leading visitors through a culinary journey of the historic neighborhood. Meanwhile, a Seine River Dinner Cruise is the perfect way to appreciate the city's beauty, with illuminated monuments and delightful cuisine complementing the experience.
A trip to Versailles should be on every traveler's itinerary, and a guided tour in October ensures a more intimate experience with reduced crowds. The VIP Tour includes priority access, allowing visitors to explore the iconic palace and gardens effortlessly.
Eiffel Tower Guided Tour is another must-do in Paris. In October, the wait times to access the iconic monument are considerably shorter, making it an excellent time to enjoy the breathtaking views from the top.
In summary, the month of October is an ideal time to immerse in the beauty and culture of Paris. The fall foliage, coupled with distinctive events and attractions, provides an unforgettable experience for travelers. Remember to bring a coat and a camera to capture the colorful landscapes and memorable moments.
Events and Festivals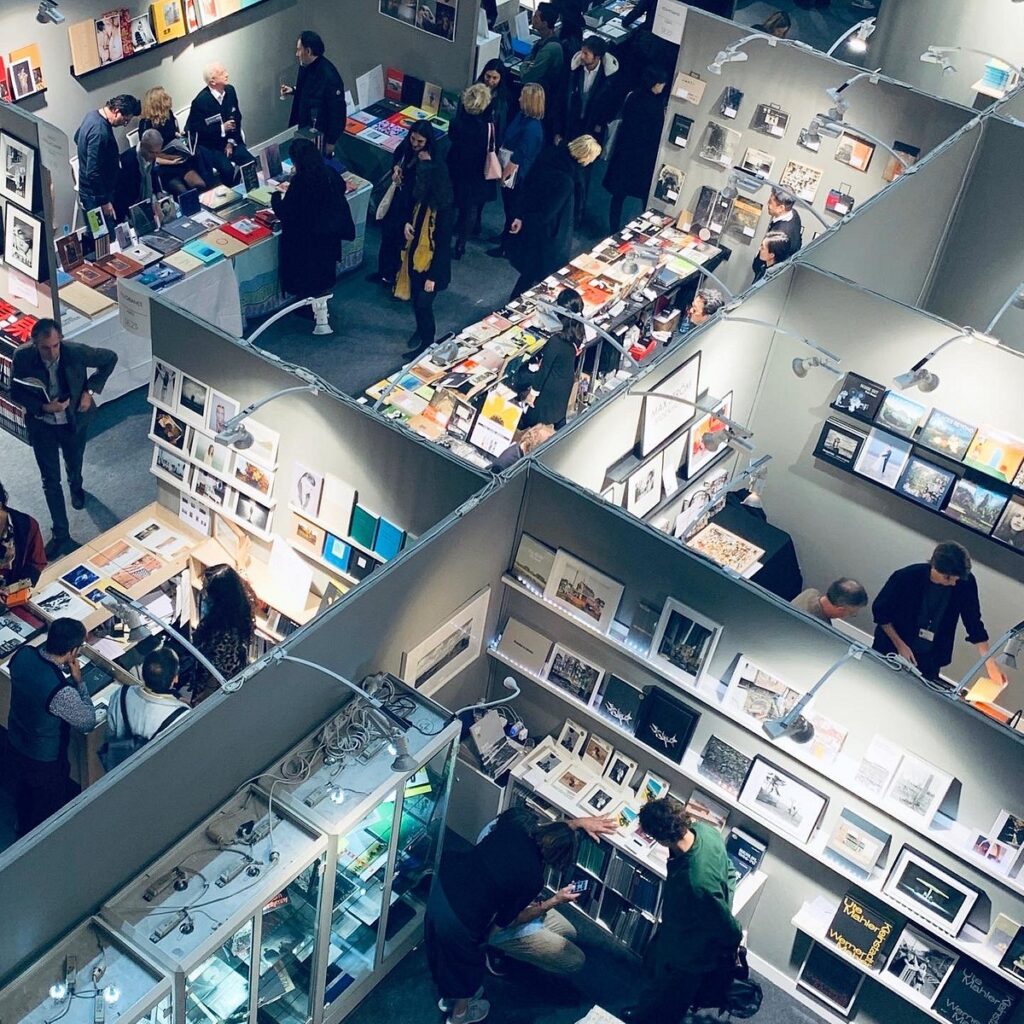 Nuit Blanche
Nuit Blanche, also known as White Night or Sleepless Night, takes place on October 2, 2023. During this event, the city comes alive as art installations and dance performances will transform the streets of Paris. A unique and immersive experience for art lovers, it showcases various artists and their creations throughout the night.
Vendanges de Montmartre
Montmartre Grape Harvest Festival, or Vendanges de Montmartre, is another exciting event in October, highlighting the wine-making heritage of the area. The Montmartre Wine Harvest Festival features wine tastings, gourmet food stands, and parades celebrating the season. It is a must-attend event for wine enthusiasts visiting Paris in October.
Paris Motor Show
The Paris Motor Show, or Mondial de l'Automobile, is an exhibition of the latest car releases and advances in automotive technology. Usually held biennially, it attracts car enthusiasts from around the world and offers a glimpse into the industry's future.
International Contemporary Art Fair
The International Contemporary Art Fair, also known as Fiac, is one of the premier art events worldwide. Art collectors, dealers, and enthusiasts gather in Paris in October to explore and appreciate contemporary art. This fair showcases a vast array of innovative artworks from established and emerging artists and cultural institutions alike.
Salon du Chocolat
Salon du Chocolat is an annual event that spotlights all things chocolate. Visitors and connoisseurs alike can indulge in chocolate tastings, culinary demonstrations, and opportunities to learn about the world of chocolate. Featuring artisan chocolatiers and well-known brands, this event caters to every chocolate lover.
Paris Asian Art Fair
The Paris Asian Art Fair is a celebration of Asian art and culture. The exhibition presents a diverse selection of artworks from various Asian countries, including trinkets and antiques to modern art pieces. An unbeatable opportunity to experience first-hand the beauty and history of Asian art.
Salon de la Photo
Salon de la Photo, Paris' photography exhibition, also occurs in October. This event brings together professional and amateur photographers, highlighting the latest trends and developments in photography. With workshops, product unveilings, and inspiring displays, it is a must-visit for photography enthusiasts.
See Related: Paris in July: Top Events and Attractions Guide
Concerts and Shows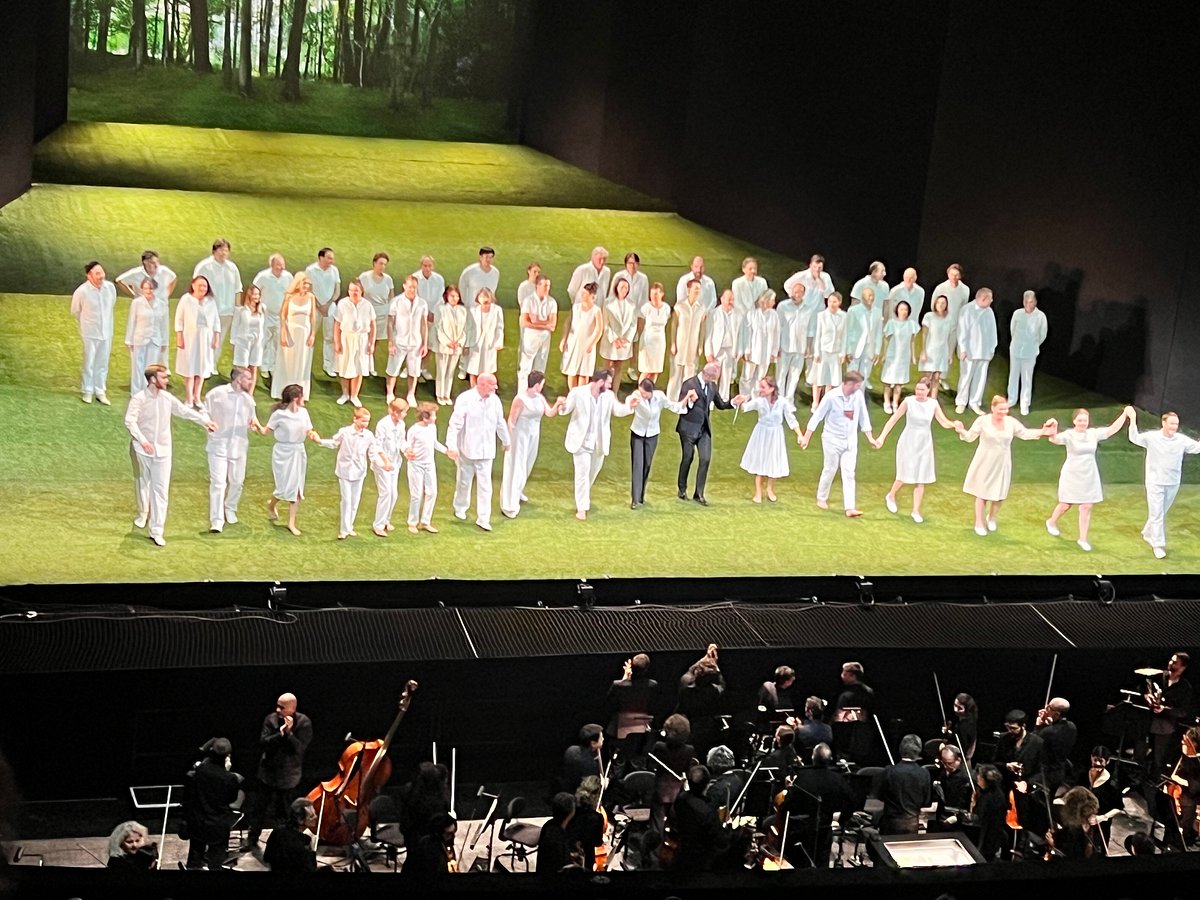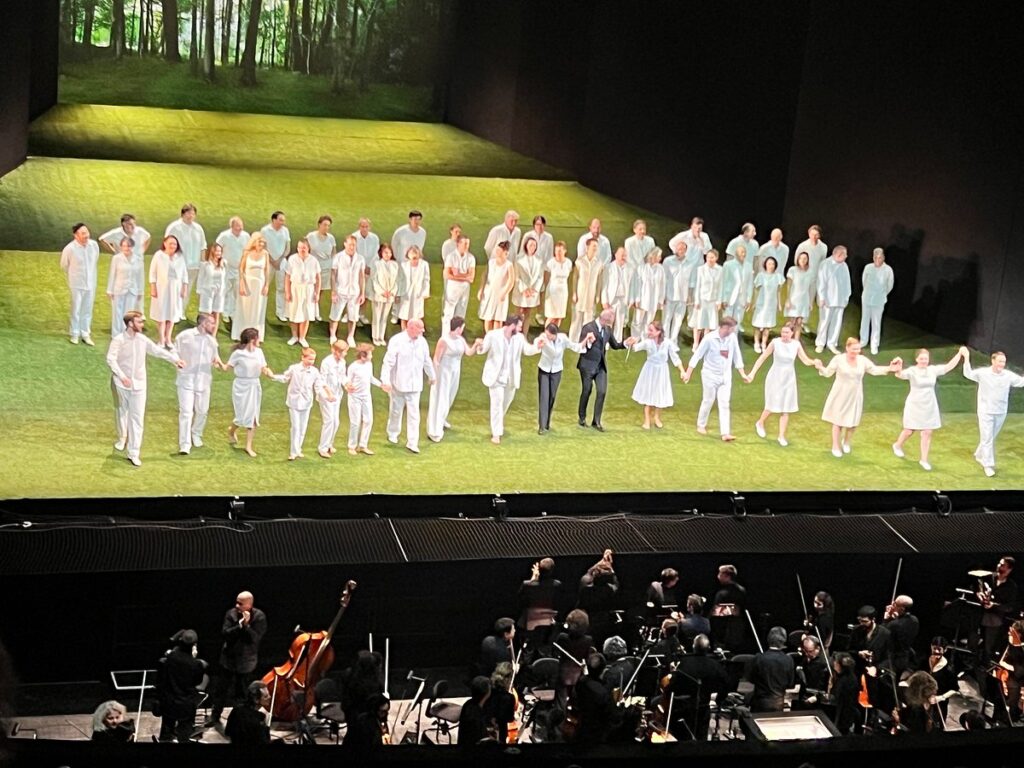 Opera Bastille
At the Opera Bastille, visitors can experience spectacular performances during October. One of the highlights to look forward to is the classical concert featuring Mozart's masterpiece, Don Giovanni. This world-renowned opera is a must-see for both first-time attendees and experienced opera lovers.
Le Grand Rex
Le Grand Rex is an iconic venue in Paris known for hosting a few dozen musical artists performing a variety of shows, from concerts to film premieres. In October, you may have the chance to catch internationally acclaimed musical groups like Pink Martini and Shaka Ponk, performing their popular hits and providing an unforgettable experience for pop music enthusiasts.
Moulin Rouge
The Moulin Rouge offers an exceptional Parisian cabaret experience. With dazzling costumes, intricate choreography, and captivating performances, the iconic venue is perfect for those searching for an unforgettable night out. October visitors will be treated to the Moulin Rouge's world-famous show, known for its exciting combination of traditional cabaret and modern influences.
Jazz sur Seine
For jazz aficionados, Jazz sur Seine is an annual festival not to be missed. Taking place in October, the festival brings together local and international musicians to perform at various venues across the city. Visitors attending Jazz sur Seine can expect to enjoy live music performances accompanied by the breathtaking backdrop of picturesque Paris.
Pop Concerts
Paris in October hosts a number of pop concerts spread throughout the month. Some famous venues to catch your favorite pop artists include:
L'Olympia
Le Zénith
AccorHotels Arena
Between Opera Bastille's classical concerts, Le Grand Rex's diverse line-up, the outstanding Moulin Rouge, Jazz sur Seine's performances, and the city-wide pop concerts, there's no shortage of live music and memorable shows in Paris during October.
Art and Exhibitions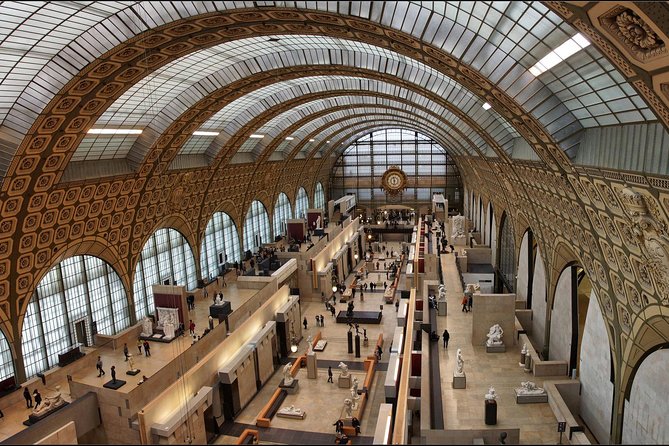 Grand Palais
The Grand Palais holds several captivating art exhibitions in October. As a renowned site hosting art fairs, visitors can expect a lively atmosphere and the opportunity to witness established artists' works. In October, the International Contemporary Art Fair draws a significant crowd, with a dozen musical artists showcasing contemporary creations from various artists and galleries.
Musée d'Orsay
If you're a fan of Monet, Van Gogh, and Renoir, a visit to Musée d'Orsay in October is a must. This iconic museum is home to an incredible collection of Impressionist and Post-Impressionist masterpieces. It hosts thematic exhibitions that display astonishing works from these renowned artists, ensuring a unique experience for art enthusiasts.
Louvre Museum
The Louvre Museum is a treasure trove of art and should not be missed during your October visit to Paris. You'll be in awe of other art forms the extensive collection, including the infamous Mona Lisa. Make sure to stroll through its various sections and keep an eye out for special art exhibitions taking place during this time.
Chateau de Versailles
October is a great time to explore the grandeur of Chateau de Versailles. The palace is known for its opulent architecture, sprawling gardens, and remarkable art collections. While the main focus might be on the palace itself, visitors should not overlook its seasonal art exhibitions, which often showcase works related to the palace's rich history. Don't miss the opportunity to witness the magnificent aesthetics of Versailles while exploring the art on display.
See Related: Wartime Paris: Private WWII History Tour
Outdoor Activities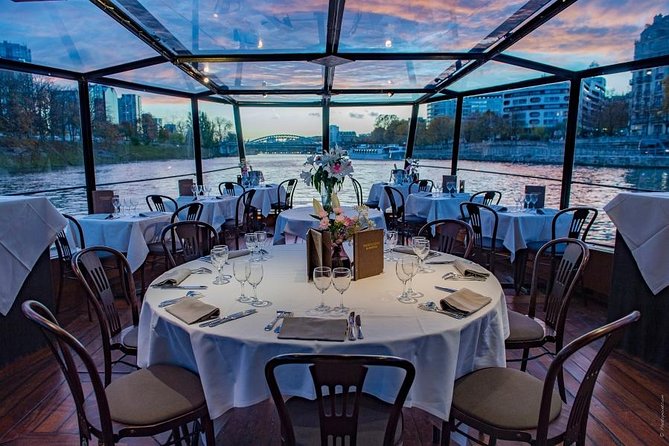 Seine River
One of the must-do activities in Paris during October is taking a leisurely stroll or a boat cruise along the Seine River. The banks of the Seine offer a picturesque backdrop of Parisian architecture and historic landmarks. You can also enjoy a guided bike tour along the riverside or rent a bike and explore at your own pace.
Paris Parks
Autumn in Paris brings vibrant colors to its many parks. Two of the most famous are Jardin des Tuileries and Luxembourg Gardens. Both parks offer an array of outdoor activities, including:
Walking or jogging along scenic paths
Admiring the fall foliage and colorful flower beds
Renting a rowboat in the garden pond (available at Luxembourg Gardens)
Eiffel Tower
No visit to Paris would be complete without a stop at the iconic Eiffel Tower. While visiting the tower can be an enjoyable outdoor activity, consider taking a Skip-The-Line Tour to avoid long queues. This guided tour lets you learn about the tower's history and offers stunning views of Paris from above.
Arc de Triomphe
Another emblematic Parisian landmark, the Arc de Triomphe, is a must-see during your October visit. Climbing to the top of this historic monument offers a breathtaking panoramic view of Paris.
You can ascend via the 284-step spiral staircase or choose a guided tour that includes the climb. The surrounding area, Champs-Élysées, is perfect for an evening stroll while admiring the autumnal atmosphere.
Where to Stay
When visiting Paris in October, it's important to choose the right neighborhood for your accommodation to make the most of your three-day trip there. Here are some options to consider for an enjoyable Parisian experience.
Disneyland Paris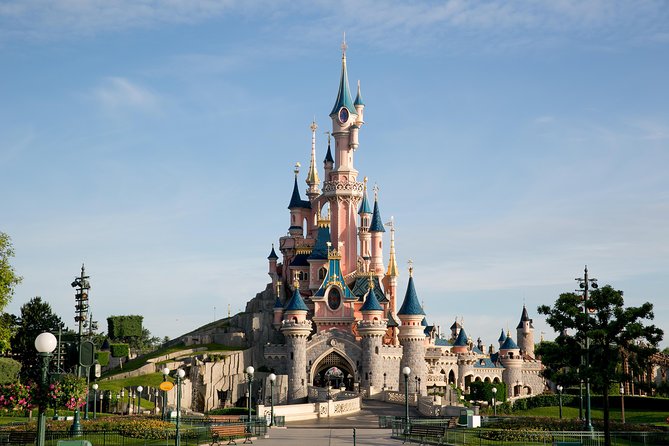 If you're traveling with children or want to experience the magic of Disney, staying near Disneyland Paris is an excellent choice. This world-famous amusement park is about 20 miles east of the city center, making it a convenient destination for families.
Several hotels are within walking distance of the park, including Disney's Hotel Santa Fe, Disney's Newport Bay Club, and Disney's Sequoia Lodge. However, it's worth noting that if your primary focus is exploring the city's history, various art forms, and culture, you might prefer a more central location.
In addition to choosing your accommodation, planning for flights to Paris is essential. Flights can be booked through numerous airlines, with plenty of options available for arrival at Charles de Gaulle Airport or Orly Airport.
Booking your flights well ahead of time is advisable, as October is a popular month for tourists visiting Paris. Check for discounts and special offers to secure the best deals on your travel plans. Remember, when selecting a place to stay in Paris during October, consider proximity to major attractions, your budget, and the type of experience you seek.
Food and Drink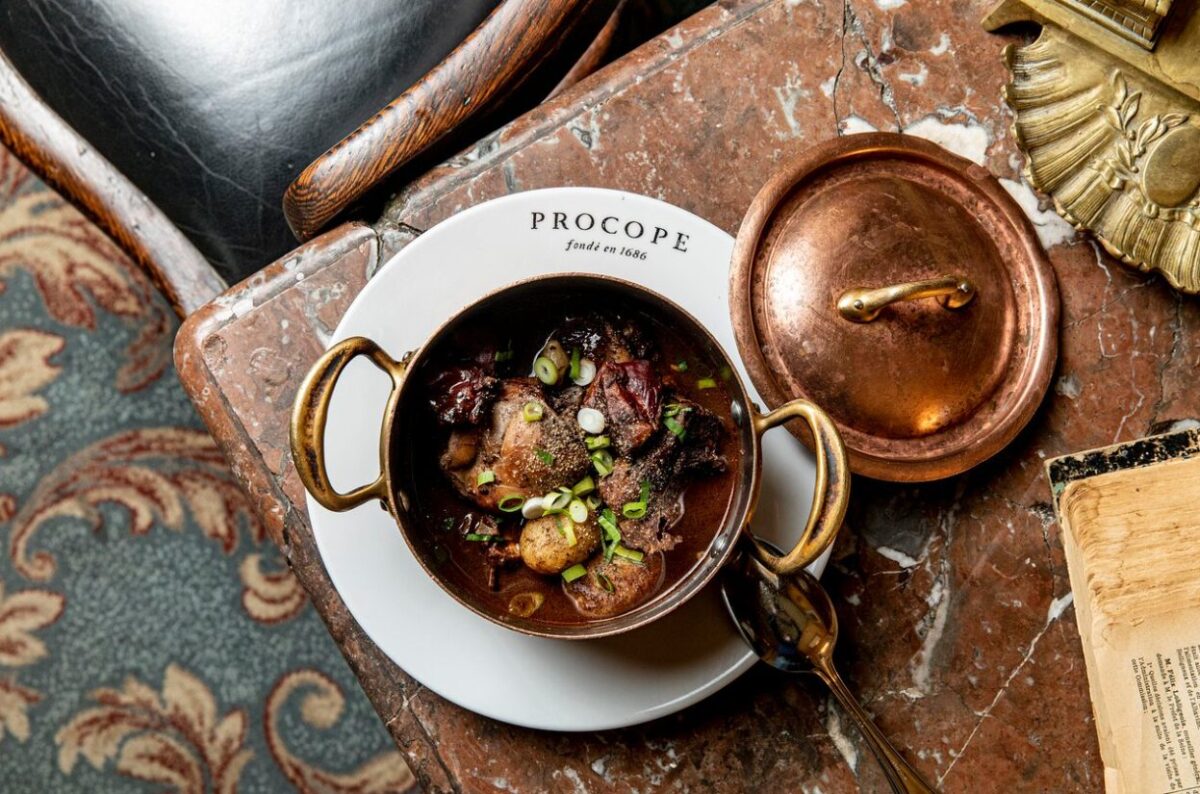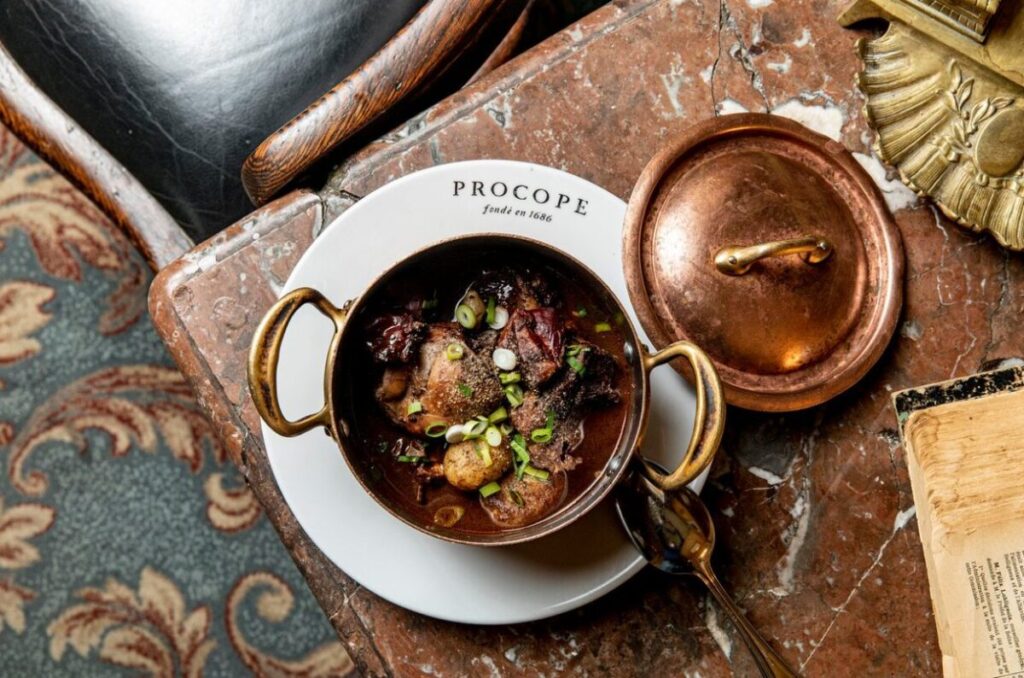 In October, Paris offers a delightful culinary experience. Visitors can enjoy rich, warming flavors perfect for the season as autumn settles in. Wine enthusiasts can participate in wine-tasting events across the city to sample various regional varieties and engage with fellow wine connoisseurs.
Not only are there several wine-tasting options to choose from, but Parisian bistros and cafés also present unique dining opportunities. Outdoor seating remains popular during this time, as the mild weather allows patrons to soak up the city's atmosphere over a delicious meal.
For those with a sweet tooth, local bakeries showcase an array of seasonal treats, including pumpkin-infused delights – a perfect way to celebrate Halloween in the City of Light.
Chocolate lovers shouldn't miss the Salon du Chocolat, an annual event in late October, where chocolate artisans and enthusiasts gather to explore and indulge in the world of chocolate.
In addition to traditional French cuisine, the vibrant Le Marais district offers a diverse range of dining options, with a strong emphasis on international flavors. Here, visitors can find everything from Middle Eastern and Asian to vegetarian and vegan options.
Mingle with locals at Paris' many bars and speakeasies, which feature cozy, autumn-themed atmospheres during October. Look out for Halloween-inspired cocktails and seasonal brews that you can enjoy during the spookiest time of the year.
See Related: Best Food Tours in Paris, France
Fashion in Paris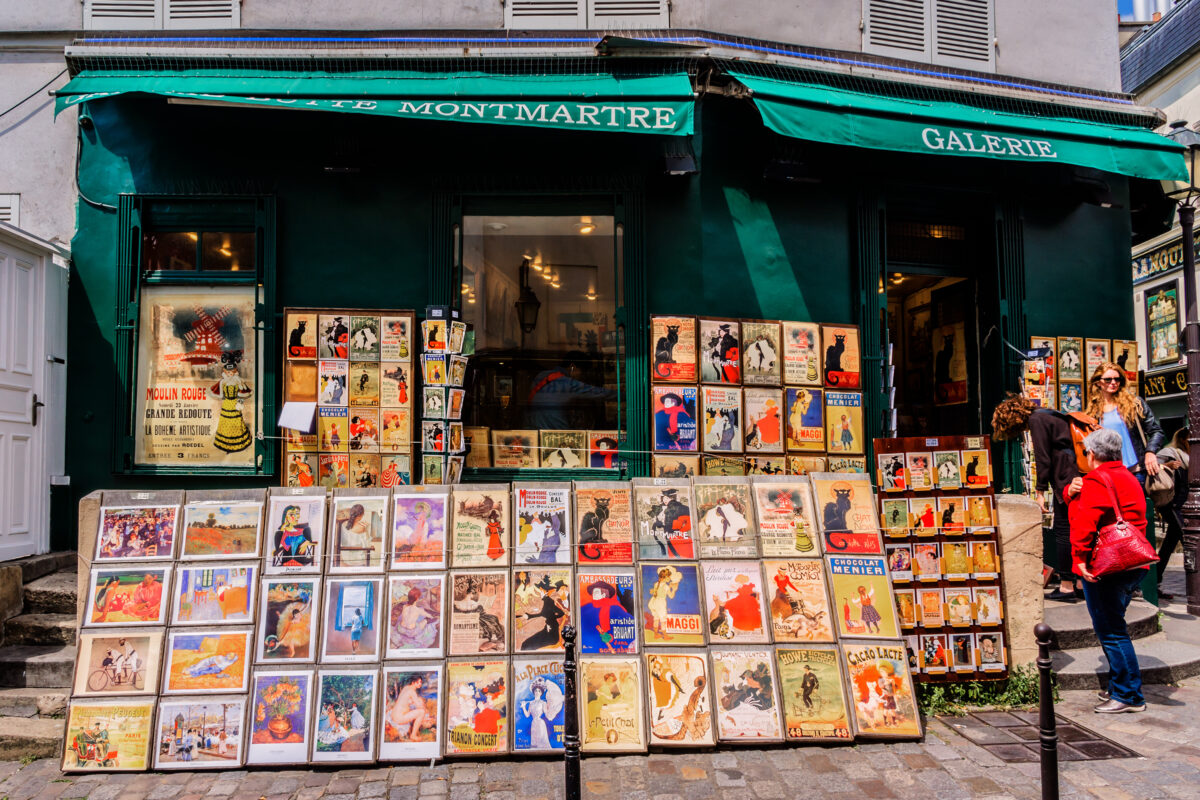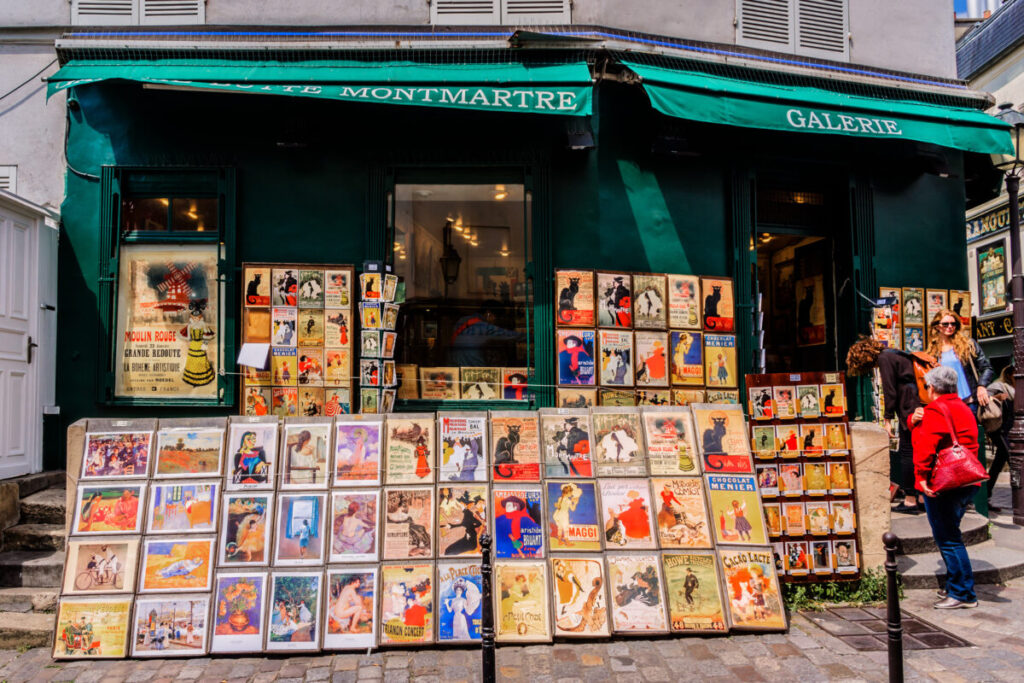 Paris is renowned as a global fashion capital, and October is an excellent time to explore the city's fashionable side. This month, you can experience several fashion-related events and activities to indulge in the exquisite Parisian style.
The prestigious Paris Fashion Week usually takes place in October, showcasing the upcoming Spring/Summer collections from world-renowned designers. Although access to the runway shows is generally exclusive to industry insiders, you can still experience the fashion buzz as the city becomes a hotspot for fashion-savvy visitors and street style photographers.
For those interested in shopping, October offers an opportunity to explore trendy Parisian boutiques and vintage shops. As the season transitions from summer to autumn, you might find end-of-season sales in various stores, allowing you to grab high-quality garments at discounted prices. A few must-visit shopping spots include:
Le Marais: This historic district features a mix of high-end and affordable fashion boutiques, showcasing a range of trendy and unique items.
Saint-Germain-des-Prés: Here, you'll find luxury brand stores, chic boutiques, and charming cafes, ideal for an indulgent shopping experience.
Montmartre: Quaint vintage and fashion shops dot the picturesque streets of this charming neighborhood, perfect for those searching for one-of-a-kind pieces.
For fashion enthusiasts eager to learn more about the industry's history and evolution, several museums and exhibitions in Paris cater to this passion. The Musée Yves Saint Laurent Paris offers an intimate look into the life and work of the iconic designer, while the Musée de la Mode et du Textile houses an extensive collection of fashion artifacts and textiles spanning multiple centuries.
Related Resources