As the holiday season approaches and Paris is illuminated with sparkling lights, why not plan your November getaway to this remarkable city? From must-see attractions to mouthwatering delicacies, you will be sure to find plenty of activities that make for an unforgettable stay. Pack your bags and begin exploring some of the best things that Paris has to offer during its special wintertime magic!
Key Takeaways
November is an ideal time to visit Paris due to its seasonal charm, lower prices, and fewer crowds.
Enjoy unique events & celebrations such as Armistice Day and the Beaujolais Nouveau season while exploring iconic landmarks like the Eiffel Tower or Notre-Dame Cathedral.
Sample classic French delicacies, explore vibrant neighborhoods on foot or bike, and find budget-friendly accommodation options for a memorable stay in Paris.
Why Visit Paris in November?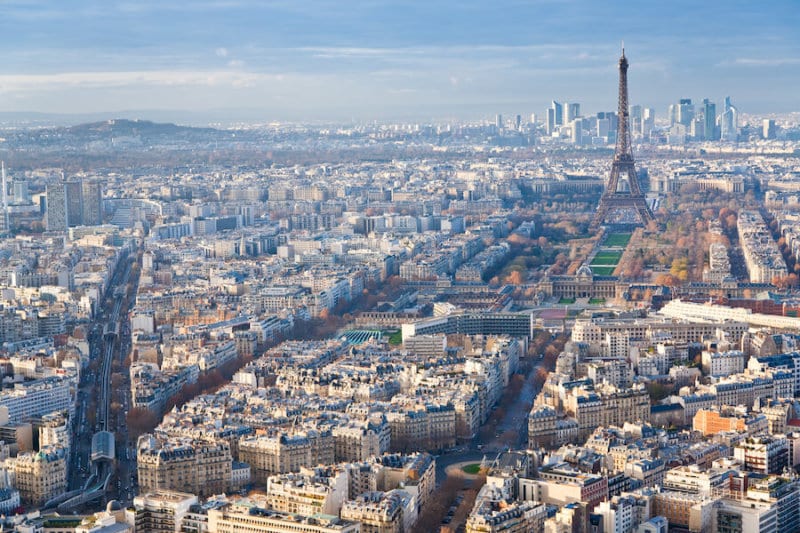 Exploring Paris in November is a great opportunity to experience the French capital without the hustle and bustle of peak tourist seasons. During this time, visitors can enjoy visiting iconic landmarks such as the Arc de Triomphe, which will be beautifully decorated with festive Christmas decorations during the holiday season.
Early November brings Vacances de la Toussaint (All Saints' Day), while mid-November marks the appearance of Christmas markets around town, making it ideal for either a day trip or a longer stay. With its tranquil atmosphere yet unique events & celebrations, touring Paris at this underrated month promises an unforgettable journey!
See Related: Things to Do in Paris in October: Top Attractions & Events
Seasonal Charm
Paris in November is a feast for all the senses. With festive decorations, sparkling holiday lights, and beautiful autumn foliage decorating Luxembourg Gardens, Buttes Bergeyre, and other parks around the city – it's no wonder why Paris is so appealing during this time of year.
Not to mention the numerous Christmas markets scattered across town offering unique products like spiced bread (pain d'épices), hot wine (vin chaud), or roasted chestnuts! On top of that, there are special public holidays, such as Armistice Day, providing people with Joyous opportunities to experience everything that Paris has to offer during this enchanting season.
Lower Prices & Fewer Crowds
Visiting Paris during November is a great way to save money on your trip. With summer travelers now gone and Christmas tourists not yet arriving, airfare and accommodation costs are significantly lower this time of year. Since there are fewer visitors in the city overall, you can take advantage of skip-the-line access at popular attractions like Disneyland Paris or the Louvre Museum.
You can also enjoy exclusive tours, such as food tastings or private art gallery visits, without all the hustle that usually accompanies them. Making for an intimate experience of life in France's capital city!
Unique Events & Celebrations
November in Paris has numerous wonderful activities and events to offer, ranging from the solemn commemoration of Armistice Day on November 11th at the Arc de Triomphe with a ceremony attended by both French troops and their president, honoring those who fought for world peace during World War I. On this national holiday, people get together to celebrate freedom while remembering all the heroes fallen.
The third Thursday of each month also marks another special occasion: Beaujolais Nouveau is released throughout many establishments around town that fill it with tastings, music entertainment, and other fun festivities embodying great joy over its arrival! Last but not least, there's central Paris hosting a delightful exhibition called 'Paris Photo' displaying modern photography through various presentations or meetings such as studio visits within Latin Quarter neighborhoods nearby so visitors can explore them too. Whether you are looking into commemorating France's history responsibly or just trying to find good times among friends, no matter what your interests may be – stay assured we have something ready for everyone here at the amazing city-countryside named after itself – PARIS!
See Related: Fun & Free Things To Do in Paris
November Weather in Paris: What to Expect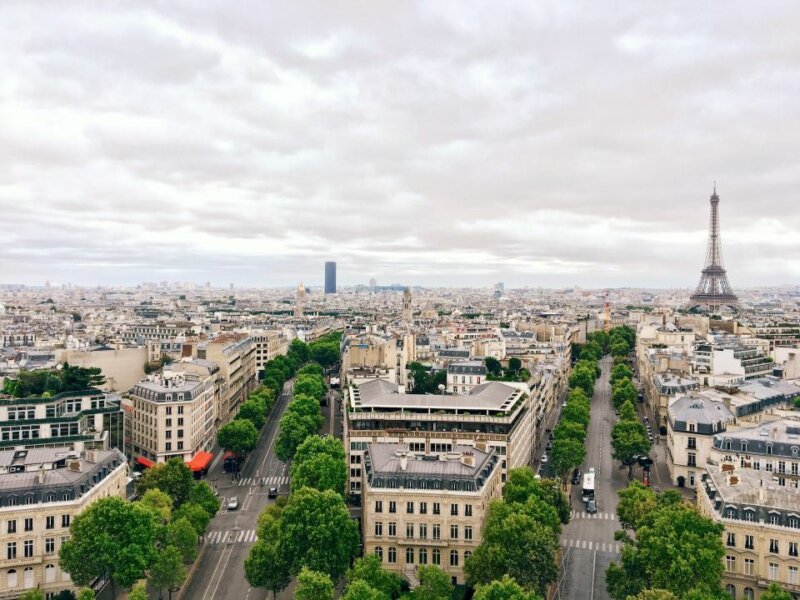 When traveling to Paris in November, it's important to expect an unpredictable climate. On average, the temperatures range from 7°C up to 12°C, and there is a 15% chance of rain happening on any given day. Don't let this deter you, as sunshine could return soon after sudden downpours – plus, many restaurants are warm and welcoming amidst shorter daylight hours that last about nine hours across the month!
Paris might have its weather surprises during your visit, but thanks go out for giving its festive vibes with cafes invitingly lit inside despite whatever outside elements may be taking hold each hour or so throughout such times there.
See Related: Best Normandy Tours from Paris, France
Temperature & Rainfall
Paris is an appealing place to visit in November despite the ever-changing weather. Typically, at this time of year, average temperatures range from 7°C – 12°C, and there can be a chance for colder days as the month progresses. On average, the precipitation reaches 37mm over twelve rainfall-filled days, while snowfall is rare, although it may become more probable towards the late autumn months. With attractions such as Hôtel de Ville available indoors during inclement conditions, Paris still allows tourists plenty of opportunity to explore and enjoy themselves inside on bad or chillier rainy days outdoors!
Daylight Hours
As we approach the end of November and daylight hours begin to dwindle in Paris, one can still take advantage of around nine or eight hours a day. This should be seen as an opportunity rather than a hindrance because it provides the perfect setting for seeing spectacular holiday lights illuminating this celebrated city!
From the twinkling Christmas decorations along Champs-Elysées Avenue to Galeries Lafayette's captivating festive window displays, there is no denying that during such times, Paris truly radiates with its well-earned nickname: The City of Lights.
See Related: Normandy Tour from Paris
Packing Essentials for Paris in November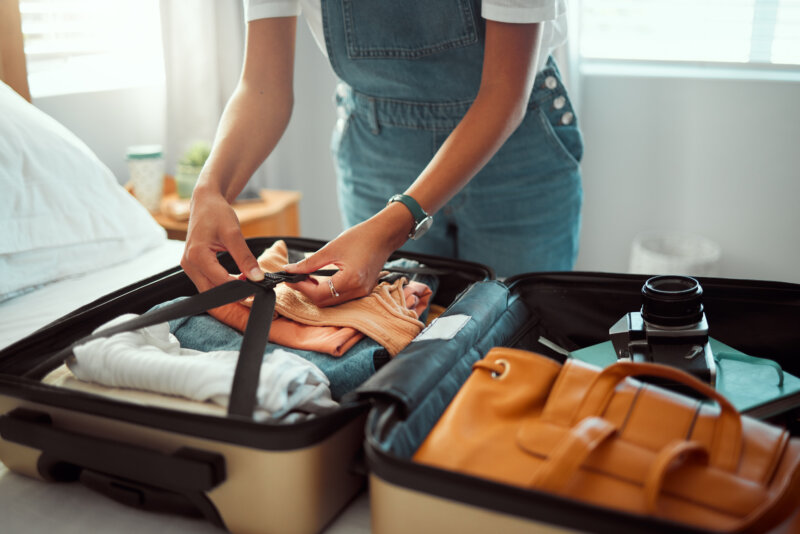 For your November excursion to Paris, thoughtful packing is essential for both comfort and fashionable attire. It's difficult to forecast the weather conditions in advance, so bringing suitable clothing items as well as all necessary travel supplies will guarantee a stress-free exploration of this European metropolis.
Layer up with some light sweaters, scarves, and other accessories. Layering makes it possible to stay warm while still looking polished!
See Related: Best Travel Books About Paris: Must-Read Guides
Clothing & Accessories
When packing for Paris in November, one must be ready to face the erratic weather and thus make sure they bring layers of clothing like long-sleeved shirts along with some short ones as well. It's important not to forget sweaters, a coat, and jeans or skirts if preferred. Tailored pants could work, too. Most importantly, waterproof shoes are key since you will probably spend much time walking around Paris, so why not take comfortable flat ballerinas? Hats, gloves, plus scarves can all help keep you warm during chilly days/nights here in this special city! An umbrella accompanied by a rain jacket would guarantee comfort against unpredictable climate changes come month eleven in Paris.
See Related: Top 10 Affordable Restaurants in Paris with a View
Travel Essentials
When planning a trip to Paris in November, don't forget these travel essentials. You'll need an adapter that fits the French electrical system (Type E plug with two round pins) for charging devices without issue and a phrasebook to facilitate communication with locals. Bringing along reusable shopping bags will help reduce plastic consumption during your stay while also promoting sustainability. All of this is essential for making the most out of your visit!
See Related: The Best Things to Buy in Paris: A Complete Guide
Must-See Attractions in Paris in November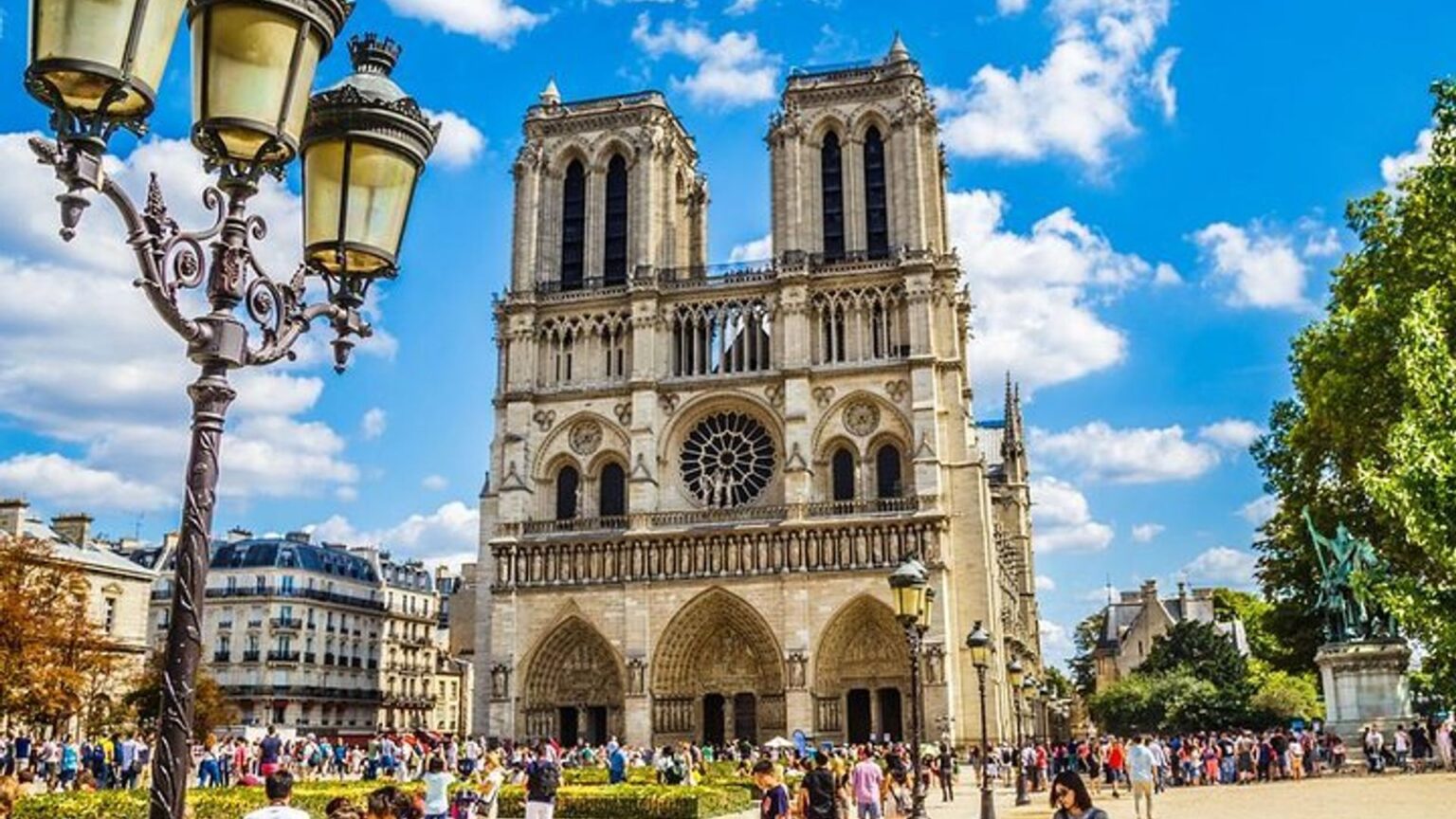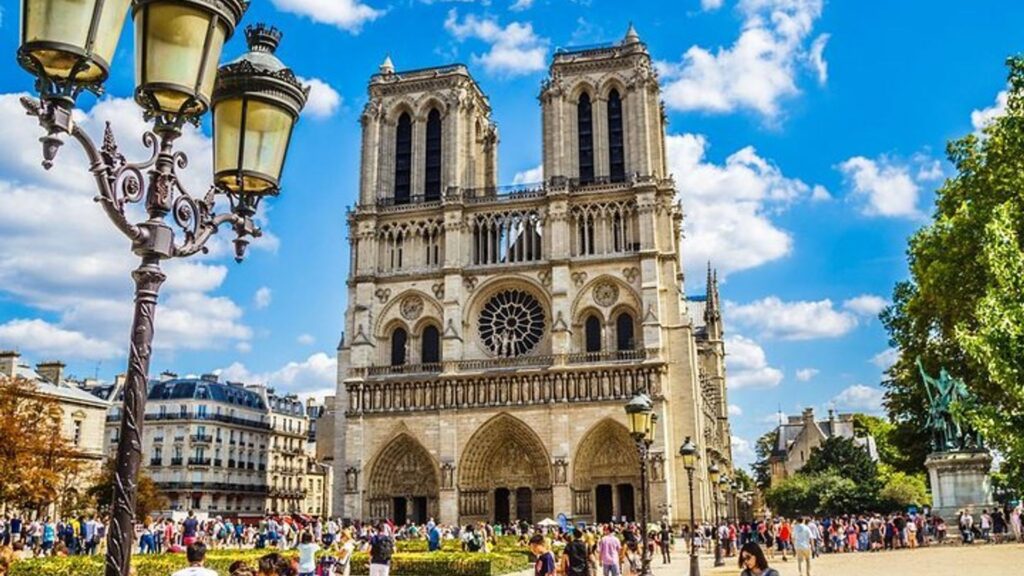 For a more relaxed visit, November is the ideal time to explore Paris' various attractions. There are so many places worth seeing during this season, including iconic landmarks such as the Eiffel Tower and Notre-Dame Cathedral, both of which can be visited without crowds that typically accompany peak tourist seasons. The Louvre Museum also offers an unforgettable experience with its impressive galleries at this time of year.
To these well-known sites, there are plenty of cultural events for visitors to enjoy throughout the autumn, too! The Paris Autumn Festival brings together music performances from all genres, along with dance shows and visual arts displays each year. While Salon du Chocolat creates another indulgent adventure by tasting world-class chocolates crafted by local artisans.
November has something special about it – not only do you get fewer tourists around, but festive ambiance lets you feel like part of a wonderful celebration no matter where your explorations take you!
Iconic Landmarks
Visiting Paris in November is an unforgettable experience due to its world-renowned attractions. Most notably, you can take time to admire the Eiffel Tower, Notre-Dame Cathedral, and Louvre Museum as they all provide insight into French history and culture of this capital city.
The iconic landmarks are some of the most recognizable sites globally that cannot be missed when exploring Paris' artistic legacy, giving visitors a unique perspective on their visit through both past and present influences.
Cultural Experiences
The time from November is perfect to appreciate the city's lively artistry, with activities like the Paris Autumn Festival bringing together visual arts, classical concerts, and dance. To gain knowledge of French customs while having fun at the same time, try La Cuisine Paris' food tour. Or take it up a notch with an unforgettable VIP dinner cruise on the Seine River for another distinct cultural experience in autumnal Paris. There are countless more ideas – ranging from museum visits to sampling wines as well as cheese in a traditional cellar, that will make your stay unique and extraordinary this fall season!
See Related: Does it Snow in Paris, France?
Seasonal Events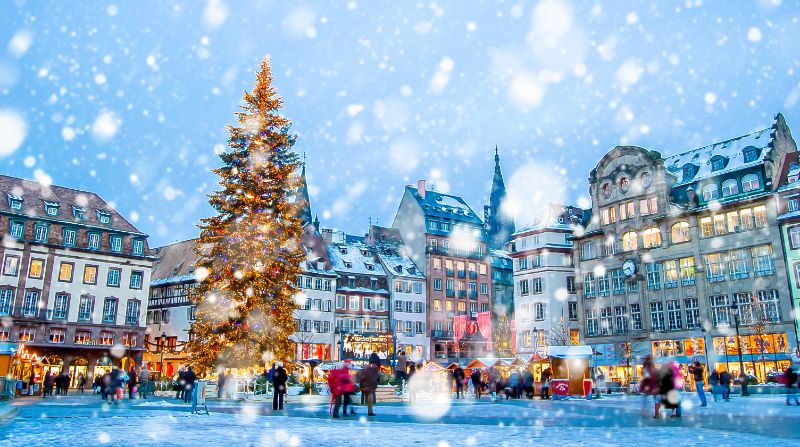 In November, Paris is teeming with festive spirit. Many holiday markets pop up around the city that offer a selection of souvenirs, food, and spiced wine to enjoy. Popular ones include the Christmas Village at the Eiffel Tower or Louvre as well as the Champs-Elysées Christmas Market. Visitors can also marvel in delight from viewing brilliant window displays outside Galeries Lafayette, which come alive with intricate decorations and sparkling lights during this special season, making it an ideal time for travelers to visit Paris!
See Related: Paris Packing List: What to Bring for a Perfect Trip
Exploring Parisian Neighborhoods in November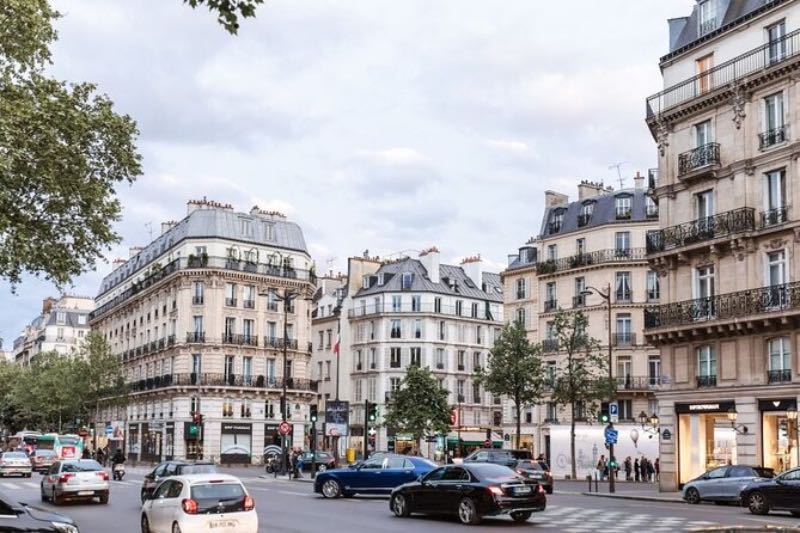 When you visit Paris in November, a great way to truly appreciate the beauty of this city is by visiting two particularly renowned districts: Le Marais and Saint-Germain-des-Prés. Each neighborhood offers its own unique culture as well as an abundance of attractions, shopping opportunities, and culinary delights perfect for exploring at a leisurely pace or engaging with more deeply.
No matter which area you choose to explore first, both offer an unforgettable experience that allows visitors to witness firsthand all that makes Paris so captivating. From discovering iconic landmarks such as Notre Dame de Paris Cathedral located near Saint Germain des Prés area along the Seine Riverbank or local boutiques lining bustling streets within Le Marais – there's something special just around every corner!
See Related: Things To in Paris on Bastille Day: A Comprehensive Guide
Le Marais
Explore the traditional alleyways of Le Marais, which offers fashionable shops, art galleries, and coffee bars. This charming section is home to some famous sites such as Musée Carnavalet, Place des Vosges, and Centre Pompidou.
After a day filled with sightseeing, why not relax in one of the many cafes or restaurants like Café de Flore or La Perle – perfect for soaking up the vibrant energy of this delightful neighborhood?
Saint-Germain-des-Prés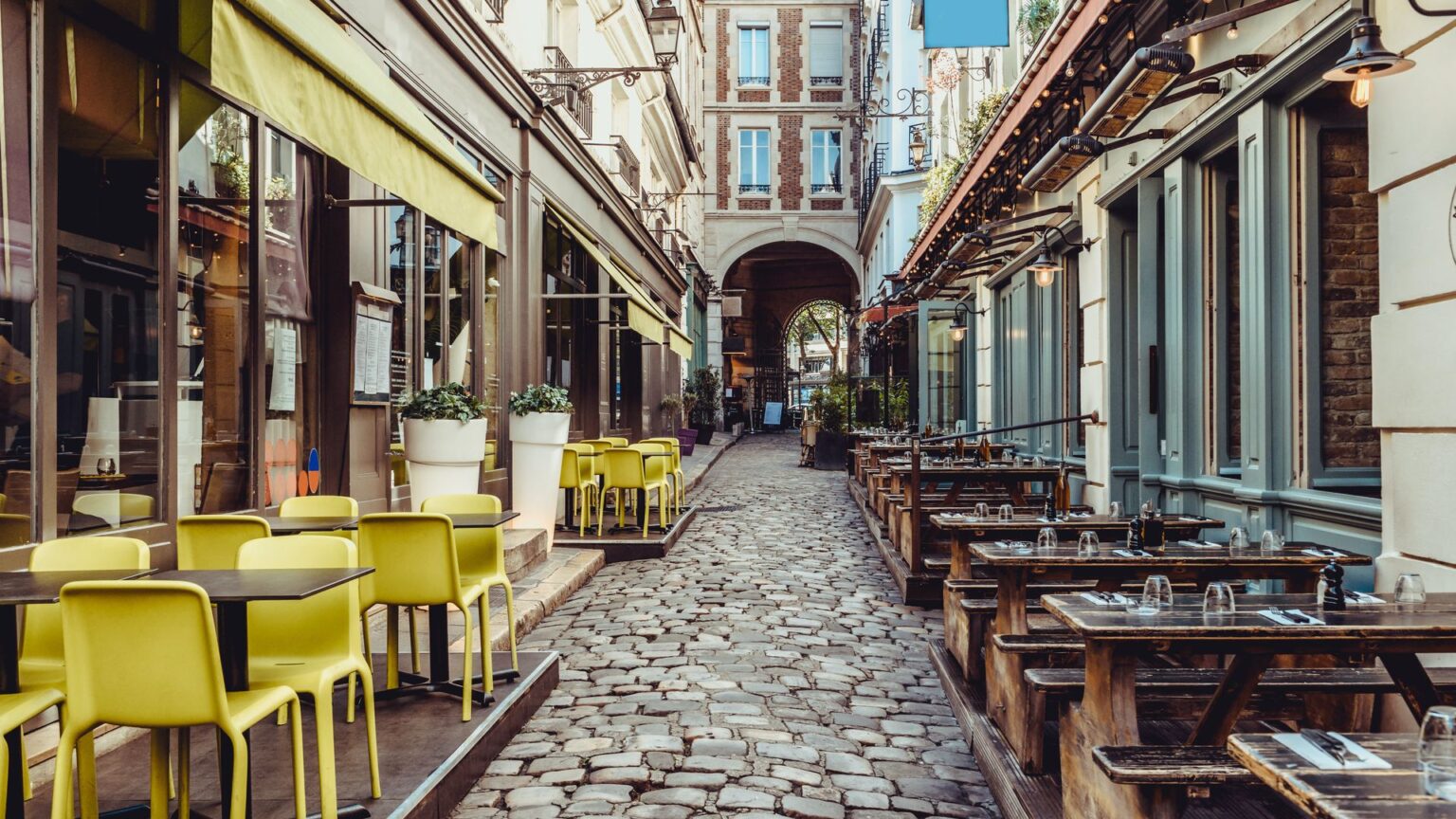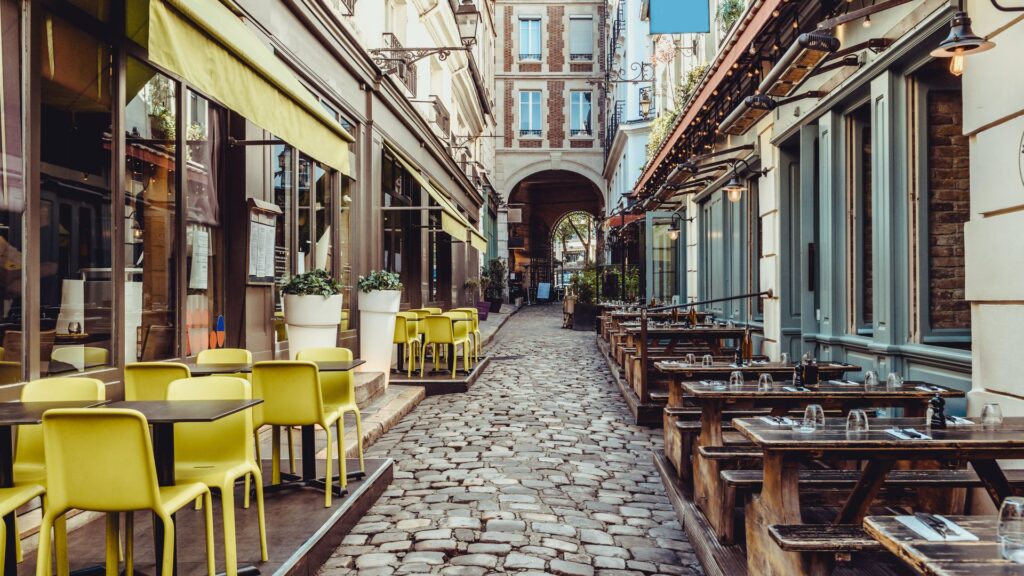 Explore the historical and artistic atmosphere of Saint-Germain-des-Prés, a district filled with iconic cafes and bookshops. Popular among renowned authors and painters in the past, this locale still radiates an intellectual ambiance as well as creative energy.
Start by visiting noteworthy sites such as Boulevard St Germain, Abbaye de Saint-Germain des Prés Church, or peruse through its alleyways dotted with unique shops, art galleries, plus theatres for entertainment.
Finish off your visit at two emblematic coffeehouses – Les Deux Magots & Café de Flore – to take part in their old-style culture while potentially being motivated artistically!
See Related: Paris in March: Top Attractions and Events to Explore
Parisian Cuisine: What to Eat & Drink in November
As the holiday season nears and Paris cools down, it is a food-lover's dream come true with delectable seasonal treats as well as all kinds of traditional French cuisine. During November in Paris, you can savor gastronomic specialties from new creations to classic favorites that are sure to warm your soul and tantalize your taste buds!
Seasonal Delicacies
Christmas markets are the ideal place to sample traditional Parisian treats such as roasted chestnuts, vin chaud (mulled wine), and raclette during this festive season. As a bonus, sweet tooths can't miss out on trying pain d'épices (spiced bread) – an especially beloved dessert around holiday time in France. There, you'll find numerous cafes and street vendors offering these culinary delights with a great atmosphere! You can also join a Paris food tour for another awesome experience.
Classic French Favorites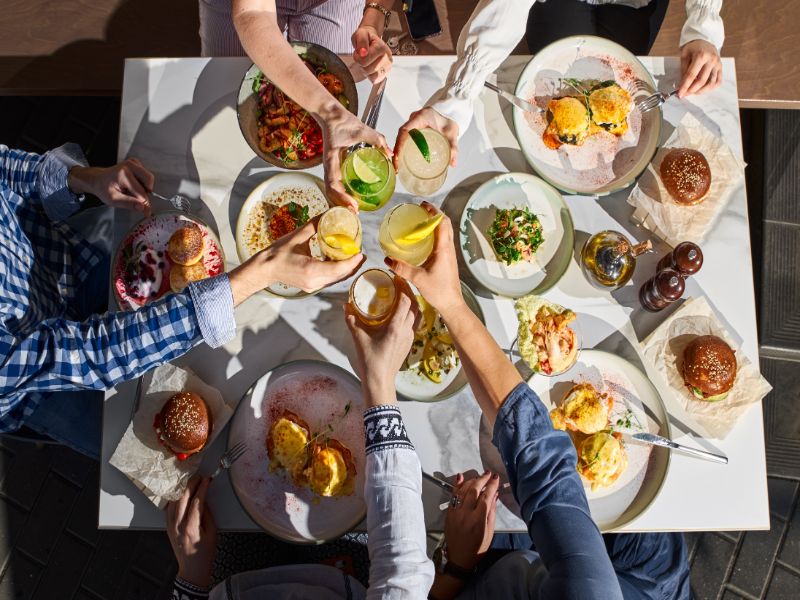 No stay in Paris would be complete without savoring some of the country's iconic culinary dishes, such as croissants, escargot, and coq au vin. These traditional meals can easily be found across all eateries throughout the city – whether you're looking to dine at a high-end restaurant or an intimate bistro nearby.
These delightful plates capture French gastronomy perfectly and will surely have your mouth watering for more! Wherever you decide to sample these classic delicacies from France's vast repertoire, rest assured that they'll provide a truly memorable experience while visiting this beautiful metropolis.
See Related: Best Food Tours in Paris, France
Exploring Paris in a comfortable and convenient manner is essential for making the most of your November trip. It's easier than ever to get around thanks to its thorough public transportation system and streets that are perfect for walking or biking.
This section includes advice on how you can efficiently move through this City of Lights by either taking advantage of available public transport or traveling on foot/bike.
Public Transportation
To travel around the city efficiently and economically, utilize metro trains, RER lines, or trams. These forms of transport avoid the problems associated with driving in a crowded environment while also being budget-friendly. For an optimal experience with public transportation, acquire tickets at ticket machines prior to boarding, plan your route ahead, and become acquainted with different zones inside the metropolis. All these steps will ensure you make maximum use out of this practical mode of getting around!
Walking & Biking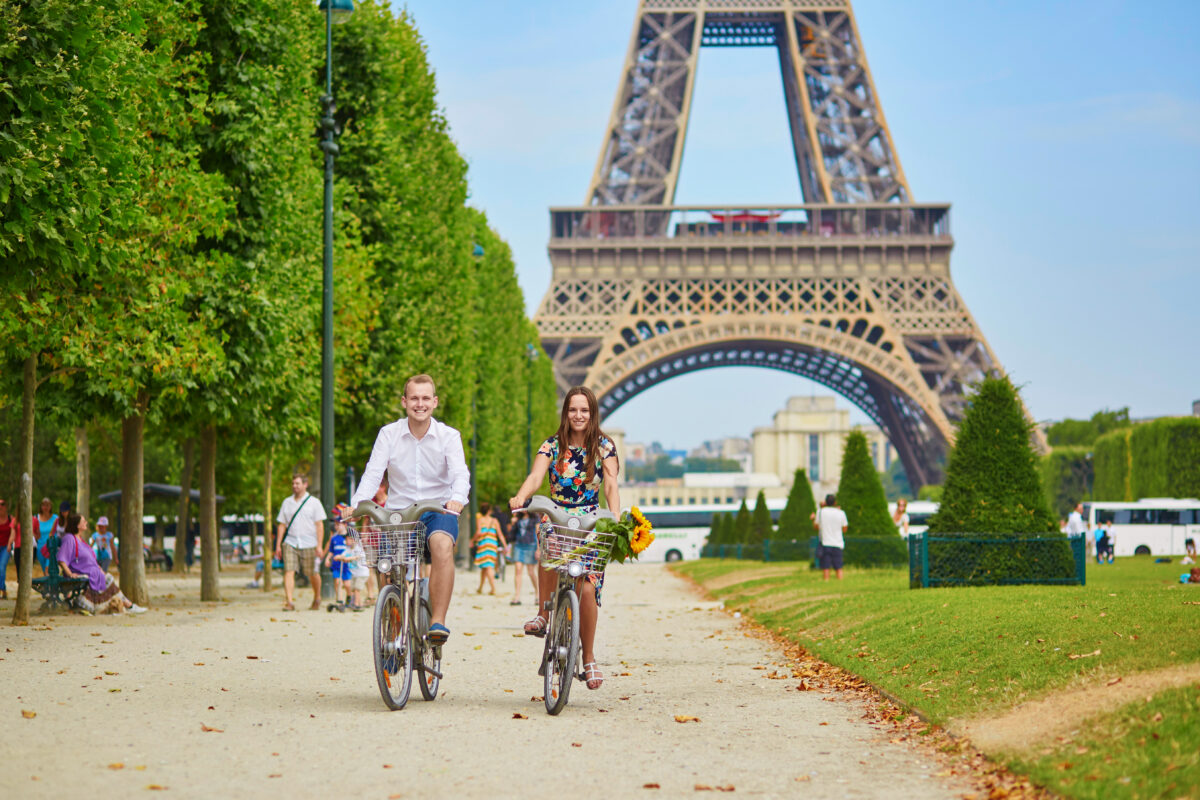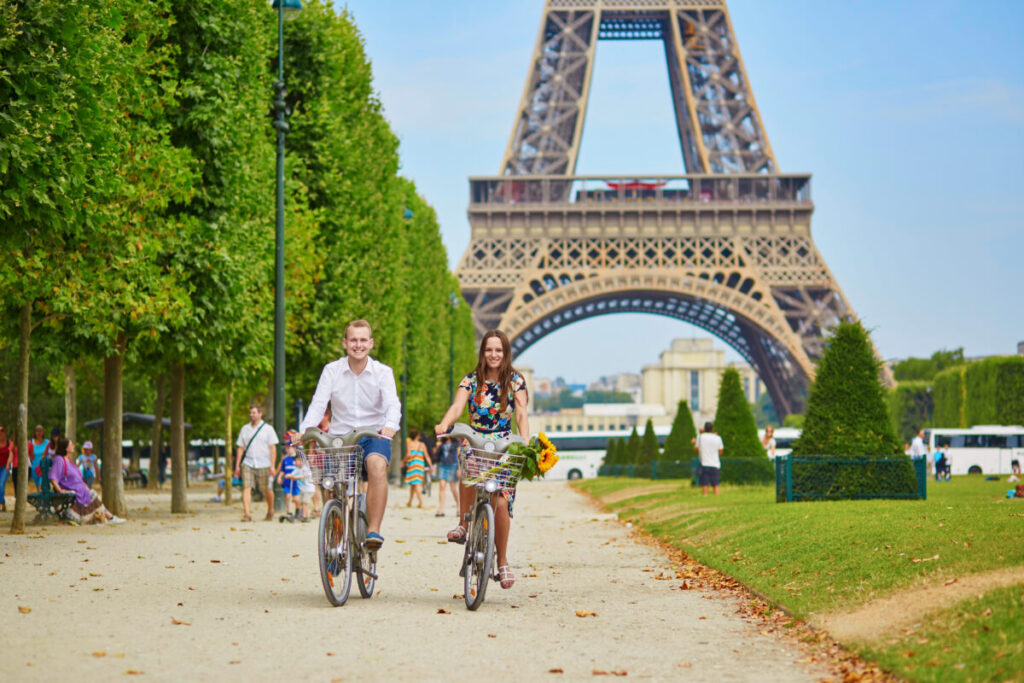 Exploring Paris on foot or by bicycle is the best way to take in its stunning beauty and charm. Since it's a fairly compact city with lots of pedestrian-friendly streets, walking offers great opportunities for discovering various neighborhoods, parks, and other attractions. For an even slower-paced journey through the French capital, there are plenty of bike rental services around that you can use for cycling along the Seine River or making your way past cobblestone paths in the Le Marais district, just two more memorable ways to immerse yourself fully into Parisian culture.
See Related: Best Streets in Paris: A Guide to Iconic Avenues
Accommodation Options in Paris in November
Visiting Paris in November? You'll find the perfect accommodation for your stay among a variety of options, ranging from budget-friendly to luxury. Here are some top picks that will make sure you have a comfortable and enjoyable visit to the French capital.
Paris offers hotel solutions suitable for any pocket: whether it's an affordable one or more luxurious one, there is something here just right for you!
Budget-Friendly Options
For those looking to save money on their lodgings, Paris has various budget-friendly options at reduced rates in prime locations when the city isn't busy. Staying at any of these cost-effective accommodations can give travelers a pleasant and economical stay while allowing them extra funds for sightseeing, shopping, or having meals out. Some examples are Hotel Paradis, Hôtel La Canopée , Hôtel Wallace, Hôtel Le Milie Rose and Hôtels Moderniste.
Luxury Stays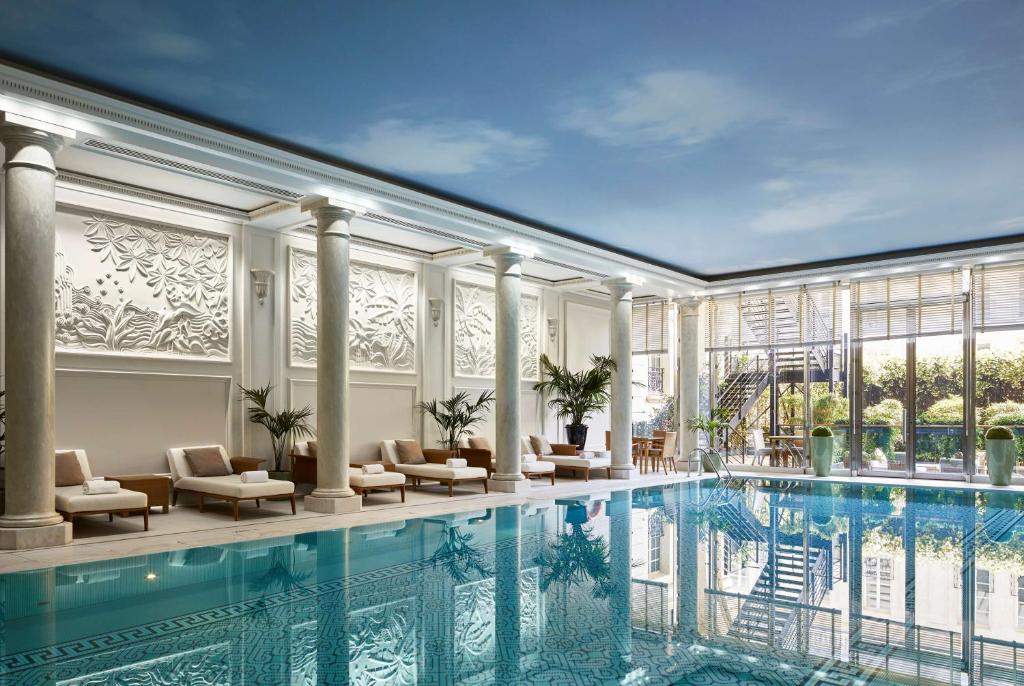 Paris is an excellent destination for a luxurious escape, as the city has many of the finest hotels in its offerings, such as the Mandarin Oriental and Shangri-La. Both offer magnificent stays with unrivaled amenities plus superior services to guarantee that your time there will be nothing short of extraordinary.
Whether you're looking to celebrate something special or simply want to indulge yourself in life's finer pleasures, staying at one of these luxury Parisian hotels could make for a remarkable getaway experience.
See Related: Best American Hotels In Paris
Summary
Visiting Paris in November is an exciting journey filled with incredible experiences and memories. Whether it's exploring iconic monuments, indulging in delicious French cuisine, or attending captivating cultural events, there are plenty of reasons to travel during this time when crowds are smaller and the atmosphere festive. It promises a unique visit for all who come – one that can't be replicated anywhere else! So don't delay. Take this opportunity now to have a wonderful holiday like no other: see what the City of Lights has waiting for you!
Frequently Asked Questions
Is November a good time to go to Paris?
November is an ideal month to savor Paris, devoid of the immense crowds that normally come during August and Christmas, providing you with a great opportunity to discover its charm in tranquillity and experience it as if living like one of the locals.
Is Paris very cold in November?
Visiting Paris in November can be a chilly affair, with temperatures ranging between 4-10 degrees Celsius and limited hours of sunlight. The days tend to start off frosty and gradually become milder as the sun rises higher into the sky. It is important for travelers to pack warm clothing when traveling during this time of year!
Why is Paris cheap in November?
November is an excellent time to plan a trip to the French capital due to lower prices for accommodation, airfare, and attractions. Plus, you won't have trouble navigating its streets and will not find it too crowded at popular venues. Paris boasts of beautiful cobblestone roads lined with cafes perfect for romantic strolls as well as iconic sights that make it ideal both for lovers wanting some quality time away or culture seekers who want unique experiences. No matter what your reason may be, if you're looking into traveling in November, then this city should definitely top your list!
Is it worth going to France in November?
November is the perfect season to go to France. The absence of tourists will be quite noticeable, and you can relish in harvest festivities while having a sip of great wines. This month would be an ideal time for a visit!
What is the weather like in Paris in November?
November in Paris usually sees cool temperatures of 7-12°C and a significant chance of rain, with a 15% probability. As the days are shorter, too, there are only nine hours of daylight throughout that period. The average temperature range during this month remains consistent from year to year.
Related Resources: