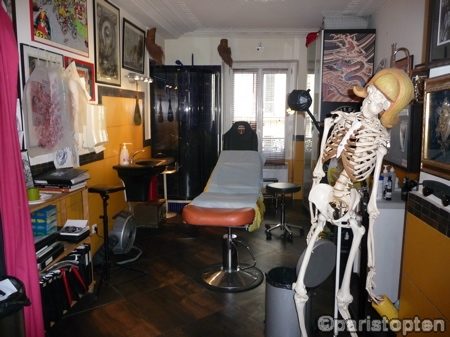 Maybe the most famous in Paris, Tin Tin's been a tattooer for more than 25 years. He had different shops, but this one is opened since 1999. He is such a character, and the boss of a team composed of 5 tattooers.  He's a purist, specialist in realism, portraits, and very sceptical with most of the other shops. He's got the confidence of some French stars.
You have to make an appointment at the shop and see which tattooer will suit you the best.
No piercing.
Opened from Monday to Saturday from 12.00 a.m. to 8.00 p.m. Closed on Sunday.
See Related: Artcorp Tattoo