Tour Details
Duration: 6 hours
Rating:
Tour Description
Bonjour, mes amis! Are you ready to embark on a musical journey through the streets of Paris? Join them for A Day In The Life of Frédéric Chopin in Paris, Private Tour, and experience the city through the eyes of one of the world's greatest composers. As we stroll through the charming neighborhoods of Paris, you'll learn about Chopin's life, his love for the city, and how it inspired some of his most famous works. We'll visit the places where Chopin lived, worked, and played, including his favorite cafes, parks, and concert halls. their expert guide will share fascinating stories and insights about Chopin's life, his music, and his enduring legacy. You'll hear live performances of Chopin's most beloved pieces, played on a beautiful piano by a talented local musician. But that's not all! We'll also indulge in some of the city's most delicious treats, just as Chopin did during his time in Paris. Savor a croissant from a famous bakery, sip on a cup of rich coffee at a cozy cafe, and enjoy a glass of wine at a hidden gem of a restaurant. This private tour is the perfect way to immerse yourself in the magic of Paris and the music of Chopin. You'll come away with a deeper appreciation for both, and memories that will last a lifetime. Don't miss out on this once-in-a-lifetime experience! Réservez maintenant! (Book now!)
Description
Step into the world of Frédéric Chopin, the legendary composer who left an indelible mark on Parisian culture. A Day In The Life of Frédéric Chopin in Paris, Private Tour takes you through the City of Light, tracing the footsteps of the great musician.
You'll visit his former home, the Place Vendôme, and the famous Père Lachaise Cemetery, where he rests. Along the way, you'll hear stories of his life, love, and inspiration.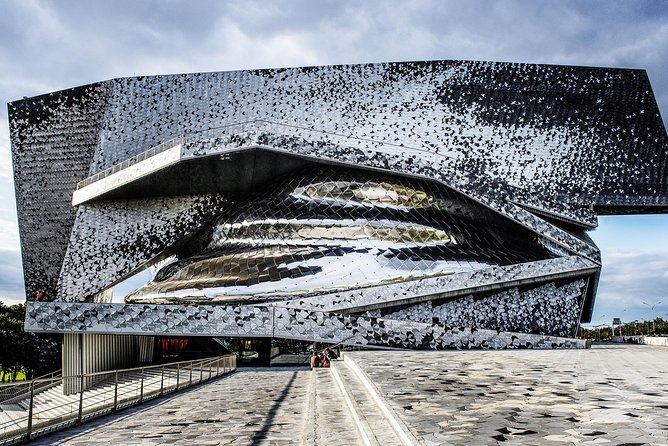 With six hours to explore, you'll have plenty of time to immerse yourself in the sights and sounds of Paris. It's a journey that will leave you feeling inspired and enlightened, ready to create your own masterpiece.
Sample Itinerary
| Time | Activity | Location |
| --- | --- | --- |
| 8:00 AM | Wake up and morning routine | Paris home |
| 9:30 AM | Piano practice | Paris home |
| 12:00 PM | Lunch with friends | Café de la Regence |
| 2:00 PM | Scenic walk | Tuileries Gardens |
| 4:00 PM | Private piano lesson | Paris home |
| 7:00 PM | Dinner | |
| 9:00 PM | Evening concert | Francois Theatre |
| 11:00 PM | Return home | Paris home |
Related Resources