Tour Details
Duration: 2 hours
Rating:
Tour Description
Are you ready to venture into the world of art and architecture? Then look no further than their architect-designed small-group tour of the Louvre in Paris! This tour is a unique and unforgettable experience that will take you on a journey through the history of art and architecture. Led by a knowledgeable guide who is passionate about the Louvre's collection, you'll explore the museum's galleries and marvel at the masterpieces that have captivated audiences for centuries. But what sets this tour apart is the fact that it's been specially designed by an architect. You'll learn about the museum's iconic architecture, including its stunning glass pyramid, and how it was carefully crafted to blend seamlessly with the surrounding buildings. As you wander through the museum's halls, you'll discover hidden gems and little-known facts about the artworks on display. Whether you're an art aficionado or a curious traveler, this tour is sure to leave you with a newfound appreciation for the beauty and complexity of art. And with small group sizes, you'll have plenty of opportunities to ask questions and engage with your guide. You'll feel like you're exploring the museum with a friend who happens to be an expert on all things art and architecture. So why wait? Book your ticket now and join them on this unforgettable journey through the Louvre. You won't regret it!
Description
The Louvre: a sprawling, majestic monument to human creativity. It's a place where art and history collide in an exhilarating and overwhelming way. But fear not, my fellow travelers, for I have found an experience that will elevate your visit to this iconic museum.
Join this architect-designed small-group tour of the Louvre, where You will explore the museum's masterpieces with expert guidance and insider access. In just two hours, you will traverse the Louvre's halls and galleries, discovering hidden gems and iconic works.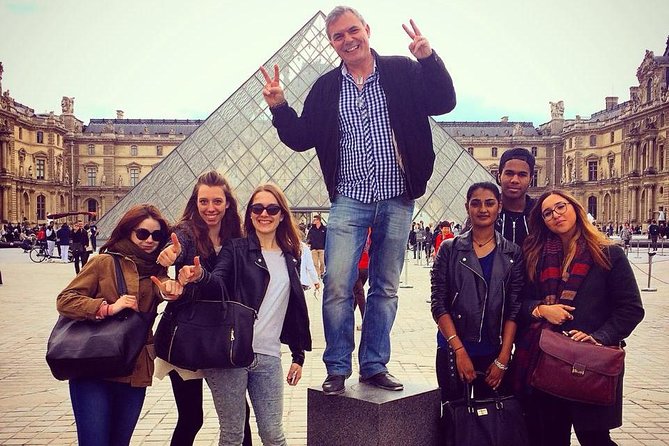 From the enigmatic smile of the Mona Lisa to the exquisite detail of the Winged Victory of Samothrace, this tour is a journey through the very best of the Louvre. So come, travel together through the heart of human creativity, and discover the wonders that await us at the Louvre.
Related Resources