Tour Details
Duration: 5 hours
Rating: 3.8
Tour Description
Experience the magic of Paris with this Eiffel Tower and Seine River Cruise tour! Take in the breathtaking views of the city from the top of the iconic Eiffel Tower, and then relax on a scenic cruise along the Seine River. their expert guides will provide fascinating insights into the history and culture of Paris, making this an unforgettable experience. Don't miss your chance to see the City of Lights in all its glory. Book your Eiffel Tower and Seine River Cruise tour today!
Description
The Eiffel Tower, Seine River Cruise & Montmartre Small Group Visit is a quintessential Parisian experience that will leave you breathless. Take in the stunning views of the City of Light from the top of the Eiffel Tower, then board a scenic Seine River Cruise that will take you past some of the city's most iconic landmarks.
Finally, explore the bohemian neighborhood of Montmartre with a knowledgeable guide who will show you the hidden gems of this charming district. Whether you're a first-time visitor or a seasoned traveler, this 5-hour tour will surely delight and inspire. Book now and discover the magic of Paris!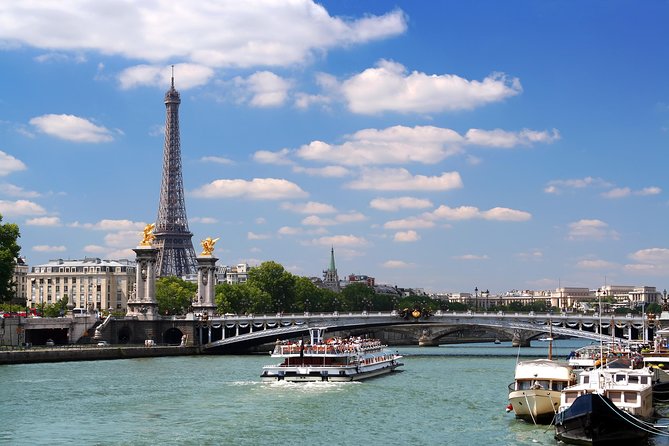 Related Resources