Tour Details
Duration: 2 hours
Rating: 5.0
Tour Description
Explore the collection at the Pompidou and discover the vibrant contemporary art scene in Paris. This tour takes you on a journey through the iconic Pompidou Center, home to some of the world's most renowned modern art pieces. Admire the works of Picasso, Matisse, and Warhol, among others, as you stroll through the museum's striking architecture. their expert guide will provide fascinating insights into the history and significance of each piece. After the tour, indulge in some of Paris' finest local cuisine at a nearby bistro. This tour is perfect for art enthusiasts and anyone looking to experience the rich cultural heritage of Paris. Book now and let them take you on an unforgettable journey through the heart of the city of love.
Description
The Pompidou is a temple of modern art, a place where the avant-garde and the established coexist in a riot of color and creativity. With this 2-hour tour, you'll explore the museum's vast collection, from the cubist masterpieces of Picasso to the surrealist works of Dali.
You'll be guided by an expert who knows the ins and outs of the museum, and who can help you appreciate the depth and breadth of the art on display. It's a journey that will take you through time and space, from the early 20th century to the present day, and from France to the far reaches of the globe. Come with an open mind and a sense of adventure, and let the Pompidou work its magic on you.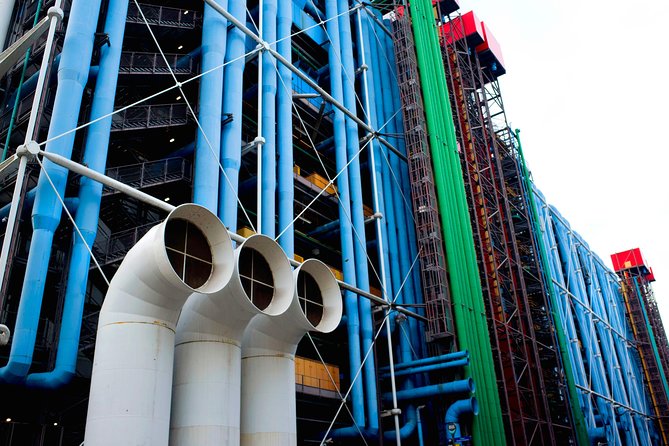 Related Resources