Tour Details
Duration: 2 hours
Rating: 4.9
Tour Description
Discover the beauty of Italian art at the Louvre Museum in Paris with this 2-hour private guided tour. their expert guide will take you on a journey through the stunning Italian art collection, featuring works by Botticelli, da Vinci, and Michelangelo. Marvel at the intricate details and vibrant colors of these masterpieces while learning about their historical significance. In addition to the art, their tour includes a visit to the iconic Louvre Pyramid and a stroll through the picturesque Tuileries Garden. Along the way, you'll also have the opportunity to sample some of the local delicacies, including freshly baked croissants and macarons. with this private tour, you'll have the undivided attention of your guide, allowing you to ask questions and delve deeper into the fascinating history and culture of Paris. Don't miss out on this once-in-a-lifetime experience. Book your Paris Louvre Museum Italian Art 2-Hour Private Guided Tour today!
Description
In the heart of Paris lies the charming and historic neighborhood of Montmartre. Join us on a 2-hour adventure that will have your family exploring the cobblestone streets and hidden alleys of this picturesque area.
With our Family Treasure Hunt, you'll discover the secrets and stories of Montmartre while engaging in fun and interactive challenges that will have you all laughing and learning along the way. From the iconic Sacré-Cœur to the Moulin Rouge, you'll see all the sights while solving clues and puzzles that will test your wits and creativity. It's the perfect way to spend a morning or afternoon in the City of Light. Book your tickets now and let the adventure begin!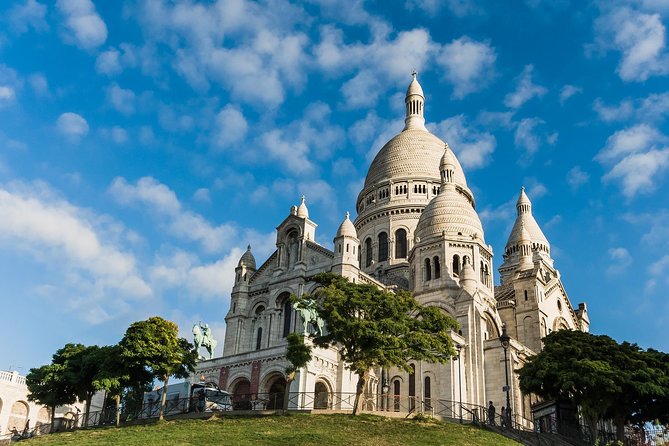 Related Resources