Tour Details
Duration: 14 hours
Rating: 3.8
Tour Description
Experience the historical significance of Normandy's D-Day Beaches with this Guided Normandy D-Day Beaches Day Trip from Paris. their expert guide will take you on a journey through time, exploring the key sites of the D-Day landings, including Omaha Beach, Pointe du Hoc, and the American Cemetery. Learn about the bravery and sacrifice of the soldiers who fought for freedom during World War II. As you travel along the picturesque Normandy coastline, you'll also have the opportunity to experience the local culture and cuisine. Savor traditional Normandy dishes, such as cider and Camembert cheese, and visit charming seaside towns like Honfleur. This day trip is the perfect way to experience the unique attractions and history of Paris and its surrounding regions. Book now for an unforgettable experience.
Description
Buckle up, travelers! Today's adventure takes us to the hallowed shores of Normandy, where the brave soldiers of World War II stormed the beaches and changed the course of history. This 14-hour guided day trip from Paris is a must-do for history buffs and anyone with an appreciation for the sacrifices made by those who came before us.
You'll explore the D-Day landing sites, including Omaha Beach and Pointe du Hoc, with an expert guide who will bring the stories of the past to life. Along the way, you'll soak up the stunning coastal scenery and sample the local cuisine. It's an unforgettable journey that will leave you with a deep appreciation for the bravery and determination of those who fought for our freedom. Don't miss out on this incredible travel experience!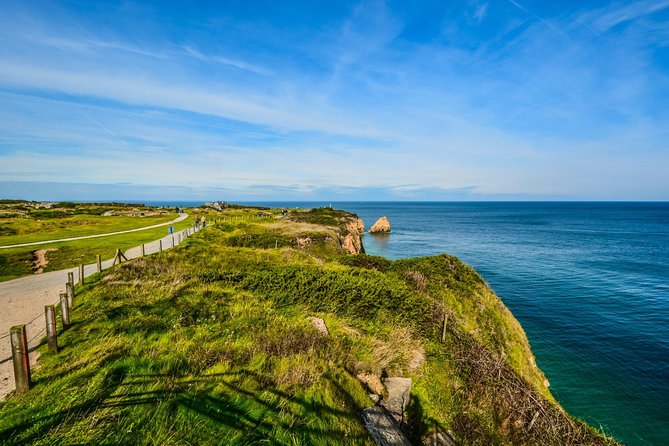 Related Resources