Tour Details
Duration: 1 hour
Rating: 4.5
Tour Description
Indulge in a delightful wine tasting experience in the heart of Paris with a guided tour of an 18th-century wine cellar. Your expert English-speaking guide will take you on a journey through the history of wine production in France while you enjoy three glasses of delicious French wine. The interactive educational app will enhance your viticulture knowledge and give you a deeper understanding of the wine-making process. This tour is perfect for wine enthusiasts and beginners alike. The cellar is located near public transportation, making it easily accessible for most travelers. Hotel pickup and drop-off can also be arranged. The tour is wheelchair accessible and service animals are allowed. Book now for an entertaining and informative wine tasting experience in Paris. Remember, cancellation is free up to 24 hours before the start time of the tour.
Description
In the heart of Paris, a royal wine cellar awaits your arrival. Follow your expert guide as you descend into the depths of this historic site, where you'll discover the secrets of French winemaking and the rich history of the royal family's wine collection.
As you explore the dimly lit chambers, you'll be transported back in time to an era of opulence and indulgence. And what better way to cap off your visit than with a tasting of some of the finest wines in the world? Savor the flavors and aromas of these exquisite wines, and let yourself be transported to a world of luxury and refinement. This is a truly unique experience that will leave you with memories to last a lifetime.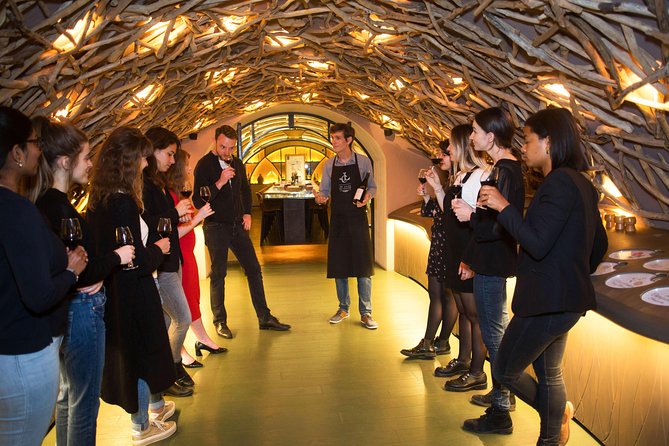 Related Resources