Tour Details
Duration: 14 hours
Rating: 3.8
Tour Description
Explore the awe-inspiring beauty of Mont Saint-Michel on a small group guided day trip from Paris. their tour takes you on a journey through time, as you discover the rich history and culture of this iconic landmark. From the stunning Gothic architecture of the abbey to the charming medieval streets, Mont Saint-Michel is a true marvel of the world. Along the way, you'll indulge in the local cuisine, including fresh seafood and traditional French pastries, and gain insight into the unique culture of the Normandy region. with this expert guides and comfortable transportation, you'll enjoy a seamless experience from start to finish. Don't miss out on this unforgettable adventure! Book your Mont Saint-Michel small group guided day trip from Paris today.
Description
Embark on a journey to Mont Saint-Michel, the enchanting island commune that seems to rise from the sea. This small group guided day trip from Paris promises a truly immersive travel experience. As you traverse the picturesque French countryside, you'll be treated to stunning views of rolling hills and verdant meadows.
Upon arrival, your expert guide will lead you through the narrow streets and winding staircases of this historic town, regaling you with tales of its storied past. Marvel at the breathtaking architecture of the abbey, a true masterpiece of Gothic design.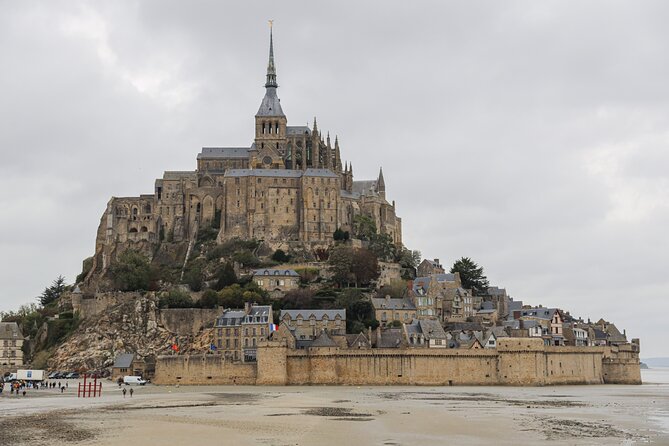 And when the sun sets over the horizon, take a moment to reflect on the beauty of this hidden gem. This is travel at its finest – an adventure that will leave you breathless and yearning for more.
Related Resources