Tour Details
Duration: 12 hours
Rating: 4.1
Tour Description
Discover the rich history of Normandy's D-Day landing beaches on this guided tour from Paris. Follow in the footsteps of the brave soldiers who fought for freedom on the beaches of Omaha, Utah, Sword, Juno, and Gold. Learn about the strategies and tactics used during the invasion and visit the American Cemetery and Memorial to pay your respects. Enjoy a scenic drive through the beautiful French countryside and stop at charming local villages along the way. Savor delicious local cuisine and soak up the unique culture of Normandy. Book now for an unforgettable experience that brings history to life.
Description
The Normandy D-Day Landing Beaches Guided Tour from Paris is a journey that will take you through the pages of history. This 12-hour experience will immerse you in the stories of bravery, sacrifice, and triumph that shaped the course of World War II.
You'll visit the iconic landing sites of Omaha Beach, Utah Beach, and Pointe du Hoc, where Allied forces made their decisive push towards victory. Along the way, your expert guide will share fascinating insights into the military strategy, the equipment used, and the human stories that make this tour so unforgettable. This is a must-do for anyone with an interest in travel, history, and the human spirit.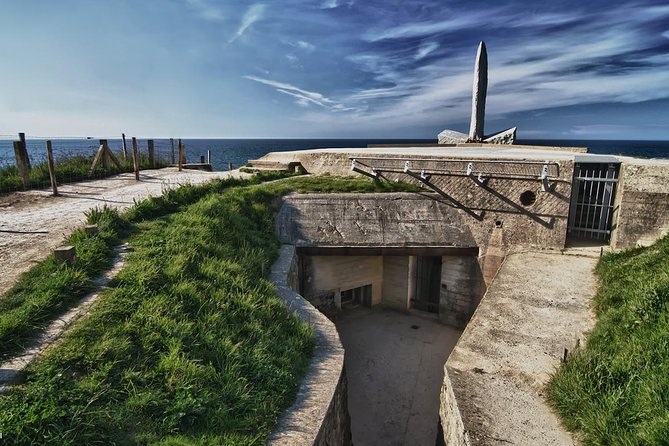 Related Resources