Tour Details
Duration: 2 hours
Rating: 4.1
Tour Description
Discover the magic of Paris at night with this Paris Sightseeing Big Bus Night Tour. This tour takes you on a journey through the City of Lights, where you'll see the Eiffel Tower, the Louvre Museum, and other iconic landmarks illuminated against the night sky. You'll also get to experience the vibrant nightlife of Paris, with stops at local bars and restaurants where you can sample the city's famous cuisine and wine. their knowledgeable guides will share fascinating stories and historical facts about Paris, making this tour an unforgettable experience. Book now and see Paris in a whole new light!
Description
Paris at night is a wonder to behold. The City of Light transforms into a dazzling spectacle, with its iconic landmarks and monuments luminous in the darkness.
And what better way to experience it than on the Paris Sightseeing Big Bus Night Tour? You'll be whisked away on a journey through the city's heart for two hours, taking in this magical place's sights and sounds. You'll see everything from the Eiffel Tower to the Arc de Triomphe in style and comfort. So sit back, relax, and let the city unfold before you on this unforgettable travel experience.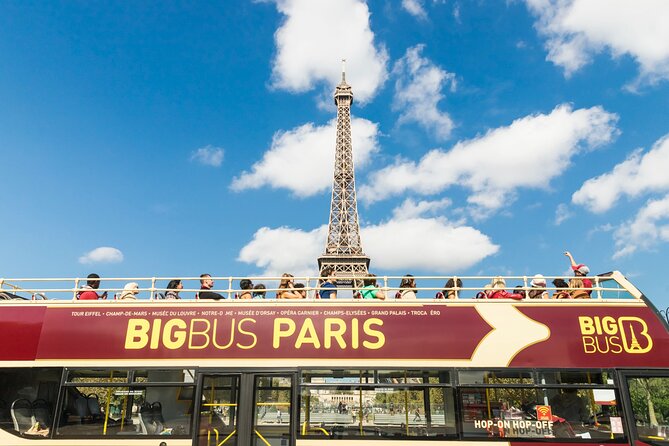 Related Resources