Tour Details
Duration: 4 hours
Rating: 3.0
Tour Description
Explore the breathtaking beauty of Chartres on a private tour with this comfortable minivan. Enjoy an exclusive experience as you discover the stunning Gothic architecture of the Chartres Cathedral, a UNESCO World Heritage Site. Marvel at the intricate stained-glass windows and the 13th-century labyrinth. Take a stroll through the charming old town and indulge in the local delicacies like the famous Chartres pâté and the delicious macarons. their expert guide will share the rich history and culture of this enchanting city with you. Book your private Chartres tour today and create unforgettable memories of your trip to Paris.
Description
Private Chartres with Minivan:
Journey back in time to the medieval era with this exclusive private tour of Chartres. Aboard your comfortable minivan, you'll explore the city's stunning Gothic cathedral, a UNESCO World Heritage Site, and marvel at its intricate stained-glass windows.
Your expert guide will lead you through the winding streets of the old town, where you'll discover hidden gems and charming cafes. Don't miss the chance to experience the rich history and culture of Chartres on this four-hour adventure.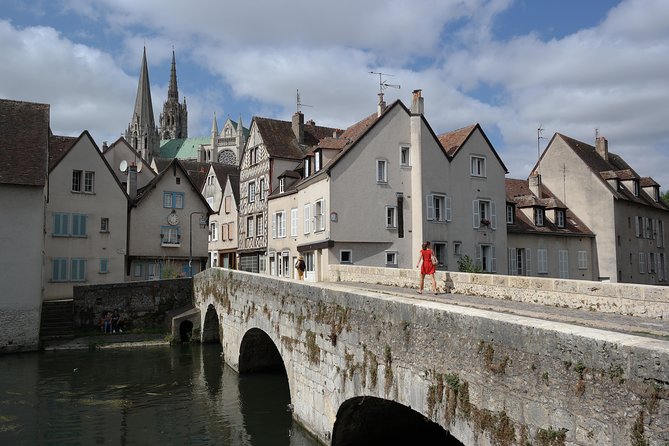 Related Resources