Tour Details
Duration: 4 hours
Rating: 3.0
Tour Description
Discover the hidden gems of Paris on their Private Giverny with Minivan tour! Immerse yourself in the beauty of Monet's Garden and explore the quaint village of Giverny. their knowledgeable guide will take you through the picturesque countryside, sharing fascinating stories about the history and culture of the region. You'll also have the opportunity to indulge in local delicacies, including freshly baked croissants and artisanal cheeses. With comfortable transportation in a private minivan, you'll enjoy a stress-free and personalized experience. Book now and create unforgettable memories in the heart of France!
Description
Embark on a journey to the picturesque village of Giverny, where the legendary artist Claude Monet once resided. With our Private Giverny with Minivan experience, you'll travel in style and comfort while exploring the stunning landscapes that inspired some of Monet's most famous works.
Our expert guide will take you on a four-hour tour, where you'll stroll through the lush gardens of the artist's former home, marvel at the vibrant water lilies at the Japanese Bridge, and discover the charming village that captivated Monet's heart. This is a must-see destination for any art lover or travel enthusiast seeking to experience the beauty of France's countryside.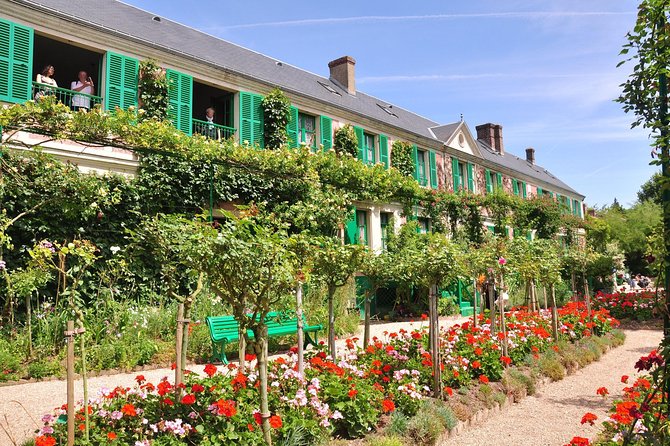 Related Resources