Tour Details
Duration: 4 hours
Rating: 3.0
Tour Description
Discover the grandeur of Versailles on a private tour with a minivan, exploring the opulence of the Palace and its gardens. With your expert guide, learn about the history of the French monarchy and the significance of the Palace's architecture and artwork. Admire the Hall of Mirrors, the Royal Chapel, and the King's State Apartments, all while avoiding the crowds. Stroll through the perfectly manicured gardens, taking in the fountains, statues, and hidden groves. Afterward, indulge in a delicious lunch at a local restaurant, savoring the flavors of French cuisine. This tour offers a unique and unforgettable experience of the cultural and historical highlights of Paris. Book now to enjoy the luxury and exclusivity of a private Versailles tour with a minivan.
Description
Step into the shoes of French royalty with our Private Versailles with Minivan tour. In just four hours, you'll be transported to a time of opulence and grandeur, where the gardens are as vast as the palace itself.
With a knowledgeable guide at your side, you'll explore the ornate rooms and halls that once housed the likes of Marie Antoinette and Louis XIV. Take in the intricate details of the furniture and artwork, and marvel at the sheer size of the estate.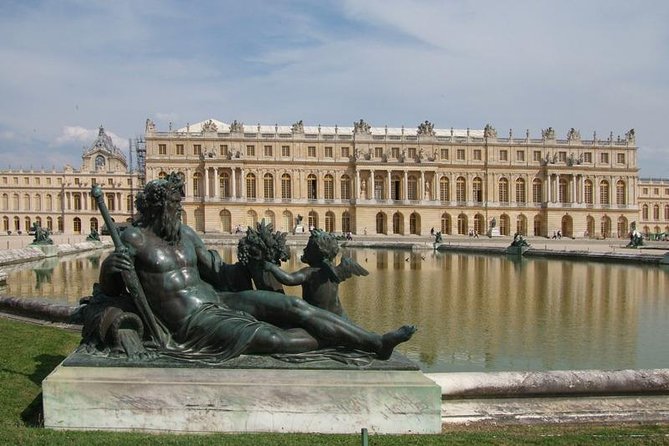 And when you're ready to rest your feet, relax in the comfort of our minivan as we whisk you away to your next adventure. This is travel at its finest.
Related Resources