Tour Details
Duration: 2 hours
Rating: 4.5
Tour Description
Join them for the ultimate tasting class in Paris! Indulge in a culinary adventure like no other with this 10 cheeses paired with 10 wines tour. Discover the rich history and culture of Paris as you savor the finest local cheeses and wines. From the creamy Camembert to the tangy Roquefort, each cheese is expertly paired with a carefully selected wine to enhance its flavor. You'll also learn about the fascinating history of French cheese-making and wine production, and the role they play in French culture. This tour is perfect for foodies, wine lovers, and anyone looking to experience the best of Parisian cuisine. Book your spot now and get ready to embark on a mouth-watering journey through the heart of Paris!
Overview
During your stay in Paris, seize the opportunity to attend the Ultimate Tasting Class: a unique and unforgettable experience for wine and cheese enthusiasts. Guided by a knowledgeable sommelier, you'll join a small group of like-minded fans to learn the art of pairing 10 remarkable French wines with their complementary cheeses.
Held in a historic former royal wine cellar just a 10-minute walk from the Louvre, this exclusive event offers an authentic taste of France's winemaking heritage without ever leaving the city. By the end of the class, you'll have the skills, knowledge, and confidence to dazzle your friends back home with these extraordinary food and wine pairings.
What's Included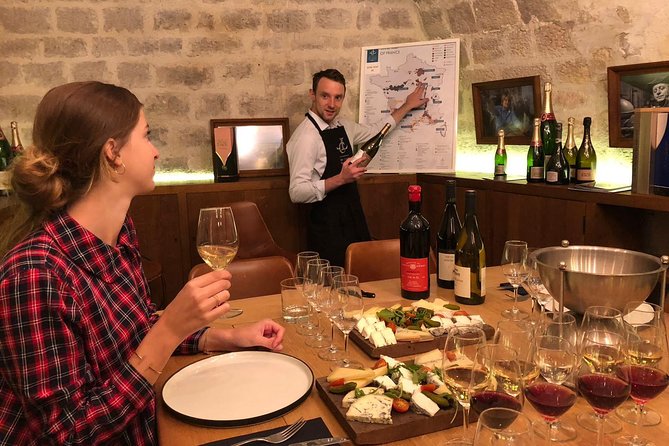 During this 2-hour ultimate tasting class, you'll experience:
A variety of alcoholic beverages
Admission to Les Caves du Louvre
Expert guidance on 10 wines and 10 cheeses pairing
As an authority on Paris wine and cheese tasting, enjoy this unique opportunity to learn about the rich French terroir, different wine regions, and the art of pairing exquisite French wines and cheeses.
Meeting And Pickup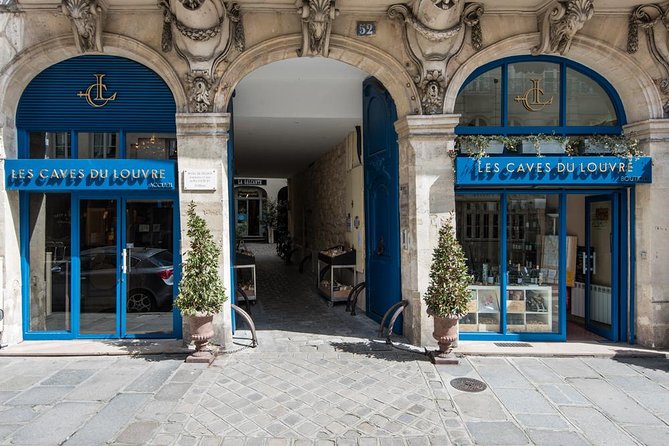 52 Rue de l'Arbre Sec, 75001 Paris, France
The activity concludes at the initial gathering spot.
Additional Info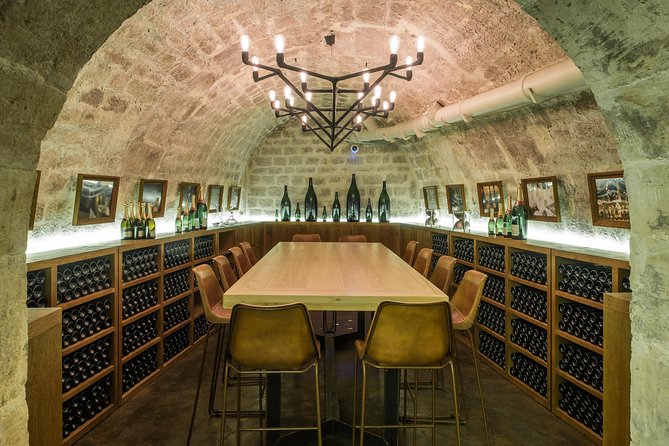 Not wheelchair accessible
Stroller accessible
Accessible near public transportation
Suitable for ages 18-100
Maximum of 10 participants per group
No need to pay now; reserve and pay later
Enjoy your immersive Parisian experience with confidence, knowing your group size will be intimate and you can reserve now without cost.
Cheeses Featured in the Ultimate Tasting Class
In the Ultimate Tasting Class, you can expect an exquisite selection of French cheeses. While the specific cheeses offered may vary, they will represent a diverse range of cheese types and flavors that showcase the best of French cheesemaking.
Wines Offered for Pairing
During the class, you will taste 10 different wines chosen to complement the cheese selection. These wines will come from various regions in France and provide various unique flavors and aromas. From classic French Reds and Whites to sparkling and dessert wines, you are sure to find some delightful pairings.
Dietary Restrictions and Accommodations
While the focus of the Ultimate Tasting Class is on wine and cheese, some accommodations may be made for dietary restrictions. However, due to the nature of the class, it is important to notify the event organizer in advance if you have any dietary concerns or limitations. This will help ensure that the class is a truly enjoyable experience for all attendees.
See Related: Immersive Coach Tour with Histopad and Lunch Cruise
Cancellation Policy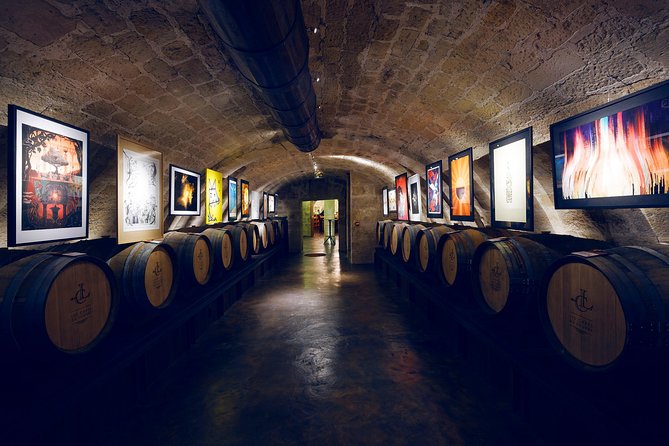 Should you need to cancel your booking, free cancellation is available up to 24 hours before the experience's start time. By doing so, you will receive a full refund. Remember that the cut-off times are determined by the local time of the experience.
However, if you decide to cancel within 24 hours of the start time or make any changes, your payment will not be refunded, and alterations will not be accepted. Plan accordingly to ensure a stress-free experience.
Reviews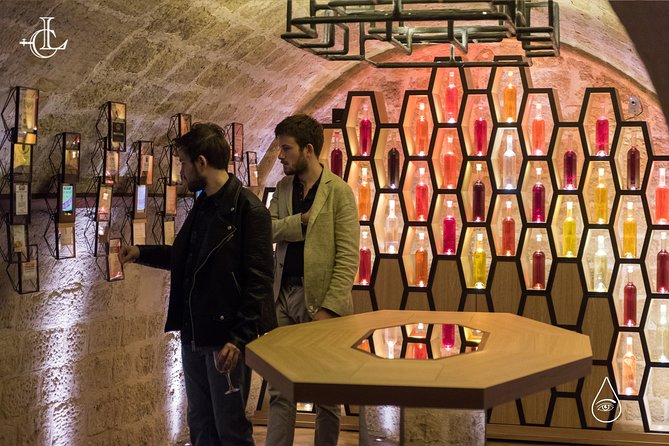 Based on Viator and Tripadvisor feedback, this ultimate wine and cheese tasting experience in Paris receives high praise. Secure your tickets and relish an unforgettable, palate-expanding event.
Related Resources: