Tour Details
Duration: 5 hours
Rating: 3.8
Tour Description
Discover the opulence and grandeur of the Versailles Palace and Gardens with this private tour designed for families. This tour takes you on an unforgettable journey through the historic halls of the palace, once home to French royalty, and the breathtaking gardens that surround it. their knowledgeable guide will share fascinating stories and insights about the palace's history, architecture, and art collections. As you explore, you'll marvel at the intricate details of the palace's ornate rooms and furnishings, including the famous Hall of Mirrors. Outside, the gardens offer a stunning display of fountains, sculptures, and perfectly manicured lawns. This tour is perfect for families looking to experience the best of Paris's rich cultural heritage. You'll also have the opportunity to indulge in local delicacies, including French pastries and cheeses, during the tour. Book your private Versailles Palace and Gardens tour today and experience the magic of Paris like never before.
Description
The Versailles Palace and Gardens Private Tour for Families is a five-hour journey through the opulent history of the French monarchy. With a knowledgeable guide leading the way, you'll explore the grandeur of the palace's ornate halls and chambers, marvel at the intricate details of the gardens, and learn about the fascinating stories of the royals who once called this place home.
From the Hall of Mirrors to the Queen's Hamlet, this tour is a must-see for anyone with a passion for history, architecture, and travel. So gather your family and prepare to be transported to a world of luxury and splendor.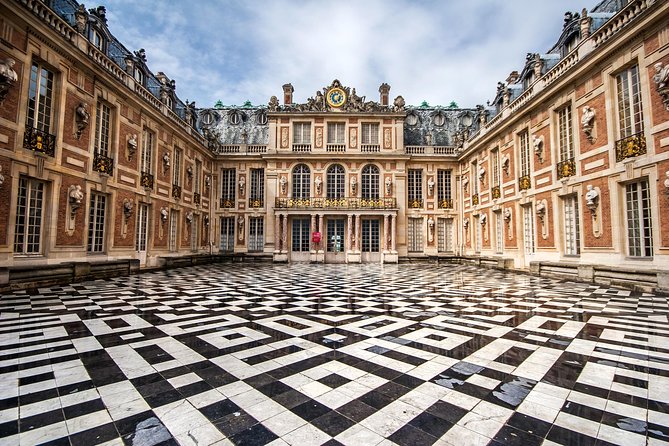 | Tour Name | Duration | Price | Includes | Meeting Point | Maximum Group Size |
| --- | --- | --- | --- | --- | --- |
| Versailles Palace and Gardens Private Tour for Families | 3 Hours | $250 | Guide, Entry Tickets, Food | Versailles Palace Entrance | 8 |
Related Resources