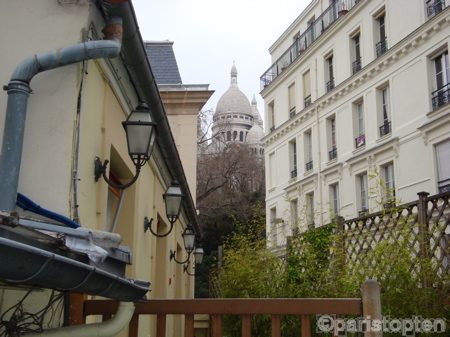 The place is charming, with a little indoor terrace looking at the Sacré-Coeur! in the reception, a wall's been decorated wth newspapers by an American artist, Mary Blake, and the breakfast and lunch room painted with Parisian scenes. The building's got four floors, approximatly 100 beds, an elevator. The front desk is open 24/24. Air conditioning and the cute terrace.
The manager, Olivier, is taking good care of his hostel and has lots of projects.
Prices: from 25 euros/pers.for a bed in a dormitory (breakfast included, seved from 7.30 to 10.00 a.m.), up to 140 Euros for a quadruple (4 private en suite). Sheets and towels available to rent. Rooms closed from 11.00 a.m. until 04.00 p.m.
See Related: Aloha Hostel