Paris, the city of love and lights, offers countless attractions, but there is much more to explore within easy reach of the bustling metropolis. For travelers seeking where to stay outside of Paris, it is a more serene and picturesque experience, several charming small towns near Paris provide the perfect getaway. These quaint destinations offer a delightful blend of history, culture, and natural beauty, just a stone's throw away from the French capital.
Nestled among the idyllic French countryside, these towns provide visitors with a quiet retreat without sacrificing accessibility.
With excellent dining options, unique shopping opportunities, and awe-inspiring attractions, these towns effortlessly cater to travelers of all ages and interests. Close proximity to Paris makes these destinations ideal for visitors looking to expand their horizons beyond the city limits.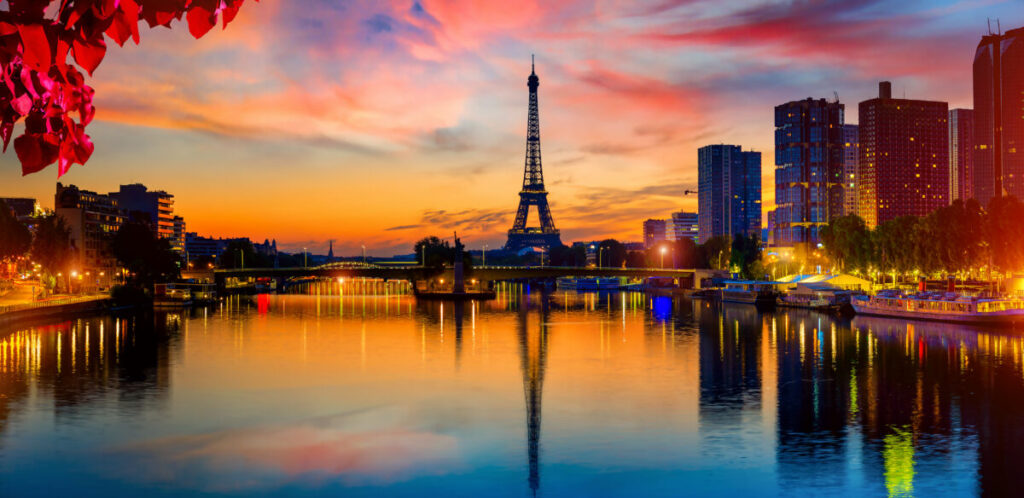 As travelers explore the beautiful small towns around Paris, they'll immerse themselves in a quintessentially French atmosphere. Each town boasts its distinctive character, and through their unique blend of timeless charm and modern amenities, visitors will discover a captivating world just outside the bustling capital.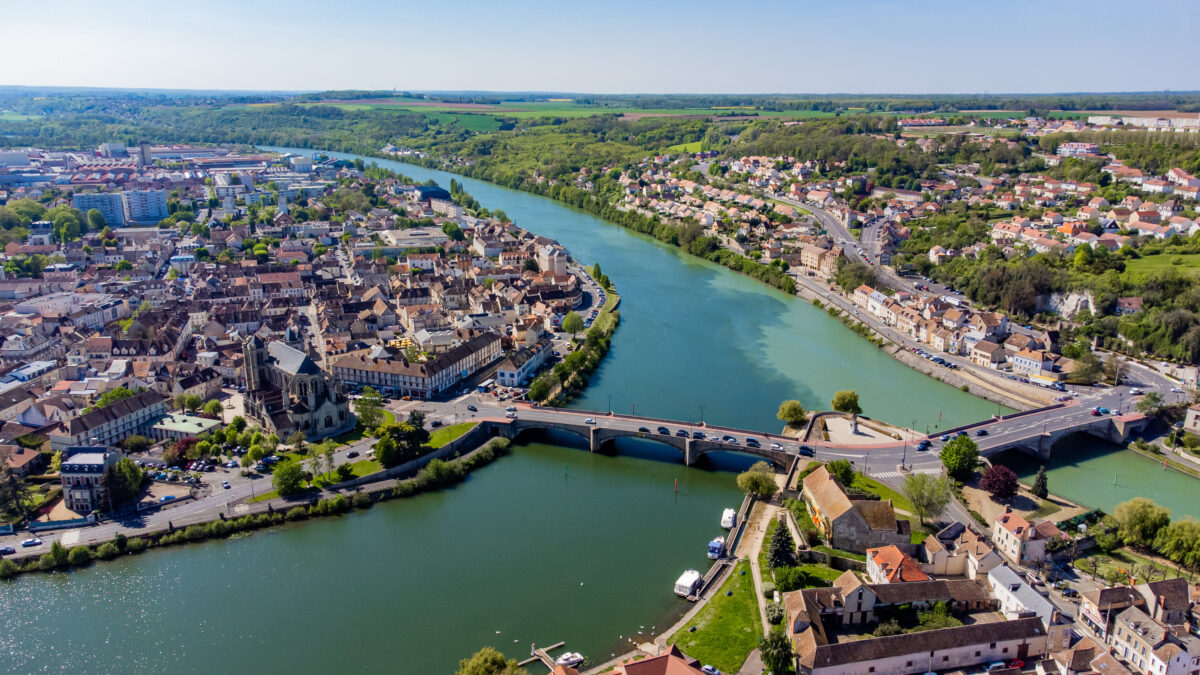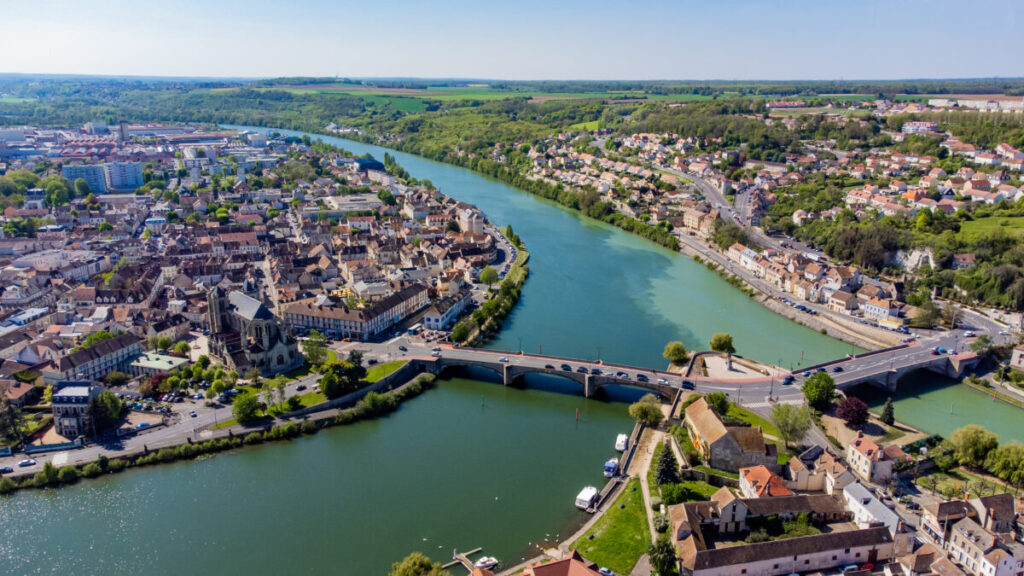 The countryside surrounding Paris offers a plethora of picturesque towns and villages to visit, providing a tranquil escape from the city's hustle and bustle. Choosing where to stay outside Paris depends on various factors, such as transportation accessibility, natural scenery, and regional attractions.
One popular option is to stay in areas with easy access to train lines leading into the city. These towns provide a balance between a relaxed rural atmosphere and convenient connections to Parisian landmarks.
Fontainebleau, for instance, is home to a beautiful royal château and vast forests, making it an appealing destination for nature lovers. The town is easily accessible from Paris via train, taking approximately an hour.
To the north of Paris, Chantilly offers an exceptional cultural experience with its majestic Château de Chantilly and notable horse-racing culture. This town is an attractive choice for those who appreciate French history and equine sports.
Similarly, Senlis is another historic town north of Paris worth considering. Its cobbled streets and Gothic cathedral contribute to a unique charm that draws visitors from all over the world.
For those seeking a more peaceful retreat, Giverny is a popular choice, owing to the village's association with famed impressionist painter Claude Monet. Visitors can tour his home and garden, which inspired many of his renowned works. Giverny is well-connected, allowing guests to take the train into the city easily.
When looking for accommodation, consider these factors:
Transportation: Ensure your chosen location has reliable train connections to central Paris.
Attractions: Consider your preferences, such as interest in historical sites or natural scenery, before deciding on a destination.
Amenities: Check if the towns you're considering have a good selection of dining and shopping options.
Budget: Decide on the most appropriate choice considering lodging expenses and transportation costs.
Ultimately, where you stay outside Paris will depend on your preferences and vacation goals. Each location offers unique experiences and attractions that cater to diverse travelers, but all provide a charming alternative to the buzz of the city center.
Top Destinations for Accommodation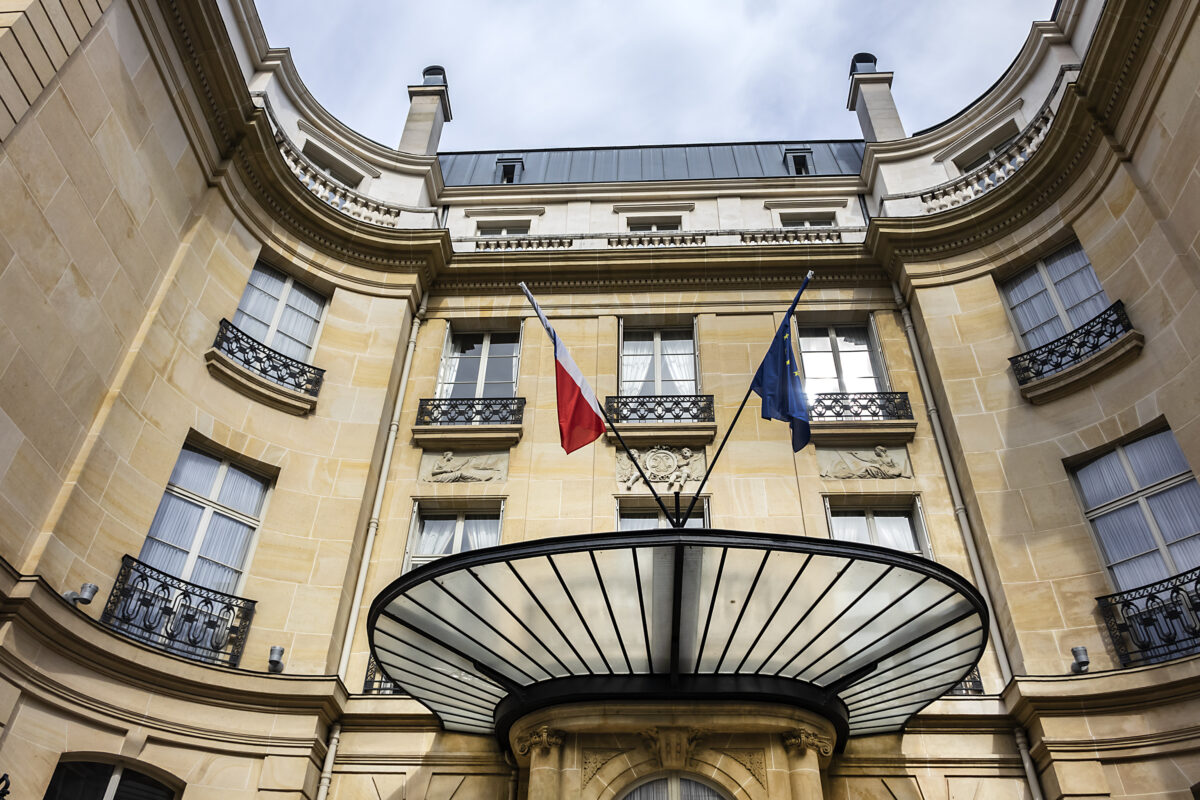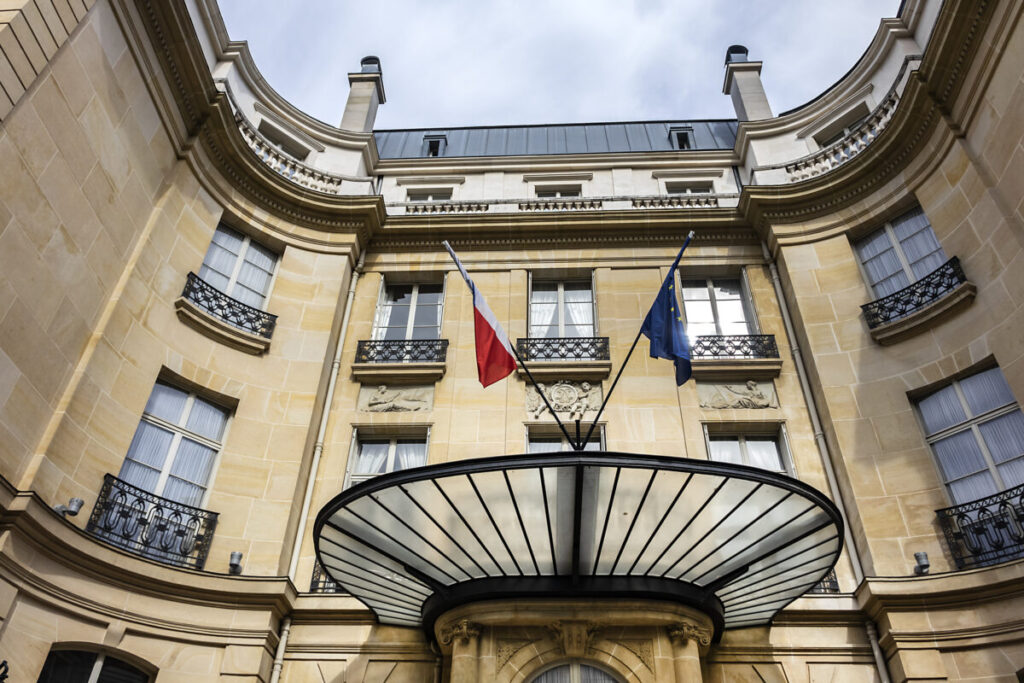 When considering the best places to stay outside of Paris, it's essential to consider the accessibility, amenities, and atmosphere of the location. Here are our top recommendations for hotels outside Paris:
Hotels Outside Paris
Waldorf Astoria Versailles – Trianon Palace: Located near the famous Palace of Versailles, this luxurious hotel offers a tranquil escape from the city while still providing easy access to Paris. The hotel has parking and excellent dining options.
Hôtel Le Walt: Offering picturesque views of the Eiffel Tower, this hotel in the suburbs provides a luxury stay just a short distance away from the heart of Paris. With convenient public transportation options nearby, exploring the city center is easy.
Pullman Paris Tour Eiffel: This mid-range hotel provides a comfortable stay with modern amenities, while still being close enough to experience the city. Parking is available, and the hotel is just a short drive away from popular Parisian attractions.
Hôtel Eiffel: A budget-friendly option outside of Paris, Hôtel Eiffel offers clean and comfortable accommodations with easy access to public transportation. Guests can enjoy nearby shopping and restaurants while still being within reach of Paris's attractions.
Résidence Charles Floquet: For those looking for an apartment-style accommodation, Résidence Charles Floquet offers spacious apartments with fully equipped kitchens and living spaces. This option is located in a quiet neighborhood, providing a relaxing retreat from the bustling city.
People – Paris Bercy: This budget-friendly hotel offers affordable accommodations in a vibrant neighborhood filled with shops, restaurants, and attractions. With easy access to public transportation, guests can reach central Paris quickly and efficiently.
When choosing the best place to stay outside of Paris, consider factors such as proximity to public transportation, availability of parking, and the desired atmosphere. These recommend locations meet various needs and preferences, ensuring a pleasant and memorable stay just beyond the city limits.
Staying Near Paris with a Car
When planning a trip to the city of love, travelers might prefer staying in quaint towns outside of Paris, especially if they have a car. These towns offer a combination of charming countryside atmosphere, shopping opportunities, and accessibility to other cities.
Chantilly is a great choice for those looking for accommodations outside Paris. It is only 50 km (31 miles) from the city center and offers a range of hotels such as Manoir des Cavaliers, which has ample free on-street parking. Chantilly is also well-known for its picturesque scenery, cultural heritage, and the famous Château de Chantilly.
Another option is Vincennes, a beautiful suburb southeast of Paris. It has easy access to the city via the metro, RER, or suburban trains. Vincennes is home to the stunning Château de Vincennes and the Bois de Vincennes, a vast park ideal for leisurely strolls.
A couple more suburbs worth considering include Saint-Mande and Charenton, both located near Vincennes. They offer a variety of accommodations, shopping and dining options, as well as easy access to Paris.
To the east of Paris, Nogent-sur-Marne and Bry-sur-Marne are two other attractive towns along the Marne River. They boast beautiful riverside walking paths, traditional French architecture, and numerous hotels to choose from with parking facilities.
Below is the summarized information for your convenience:
TownDistance from ParisNotable AttractionsParking optionsChantilly50 kmChâteau de ChantillyOn-streetVincennes8 kmChâteau de VincennesHotel parkingSaint-Mande9 kmBois de VincennesHotel parkingCharenton8 kmSquare des Frères LamennaisHotel parkingNogent-sur-Marne15 kmWatersports parkHotel parkingBry-sur-Marne18 kmRiverside walksHotel parking
In summary, when visiting Paris and planning to drive, these towns balance peaceful surroundings and accessibility to the city. Always double-check the parking options when booking a hotel in these areas, as options may vary.
See Related: Paris River Cruise: A Comprehensive Guide to Unforgettable Experiences
Accommodations for the Olympics
When planning a trip to the Paris Olympics in 2024, finding the right accommodation is essential. Many visitors may prefer to stay outside of the bustling city center, allowing for a more relaxed and quiet experience. Several options are available within a 30 to 45-minute commute to central Paris, making them ideal locations for those attending the games.
One option for staying outside of Paris is the Ile-de-France region, which offers a range of accommodations from budget-friendly hotels to luxurious chateaus. The area is well-connected by train and bus services, ensuring easy access to all the Olympic venues across Paris.
The city of Lille is another excellent option for those looking for accommodations during the Olympics. Lille will be hosting basketball and handball events, making it a convenient choice for attendees of those specific games. Additionally, Lille is well-connected to Paris by train, with travel times typically under two hours.
Other cities hosting soccer events, such as Bordeaux, Lyon, Marseille, Nantes, Nice, and St-Etienne, offer a variety of accommodations and are well-connected to Paris by train. Sailing enthusiasts can find lodging in Marseille, which will host sailing competitions during the Olympics.
When considering accommodations outside of Paris for the Olympics, it is crucial to weigh factors such as travel time, convenience, and the specific events you plan to attend. With numerous options available, visitors can find the perfect place to stay and enjoy the Paris Olympics to the fullest.
Exploring Nearby Towns
When planning a trip to Paris, it's worth considering a stay in one of the many charming small towns located just a short distance away from the bustling city center. These quaint locations allow visitors to experience the beauty and charm of the French countryside while still enjoying convenient access to Paris.
Chantilly is one such town that stands out for its rich history and architectural wonders, such as the stunning Château de Chantilly and its beautiful gardens. A mere 50 km north of Paris, it is easily accessible by train. Another nearby town to explore is Fontainebleau, located about 60 km south of Paris. Home to the impressive Fontainebleau Palace that once housed French royalty, this historical town offers visitors the opportunity to experience French history and culture at its finest.
For those in search of a picturesque village experience, Provins is an ideal choice. At approximately 90 km east of Paris, this UNESCO World Heritage site boasts an impressive medieval architecture and hosts various festivals throughout the year. Additionally, Giverny should be on any art lover's itinerary, as it is home to Claude Monet's famous house and gardens. Located only 75 km west of Paris, visitors can easily access this town by train.
Nature enthusiasts might consider a trip to the Rambouillet area, about 50 km southwest of Paris. With its thriving wildlife sanctuary and lush Forest of Rambouillet, this destination offers a tranquil retreat from the busy city life.
With so many options to choose from, visitors can easily find charming small towns near Paris that cater to their unique interests. Each of these destinations offers a delightful escape from the city, while still providing convenient access for day trips to the French capital.
Where to Stay Near Paris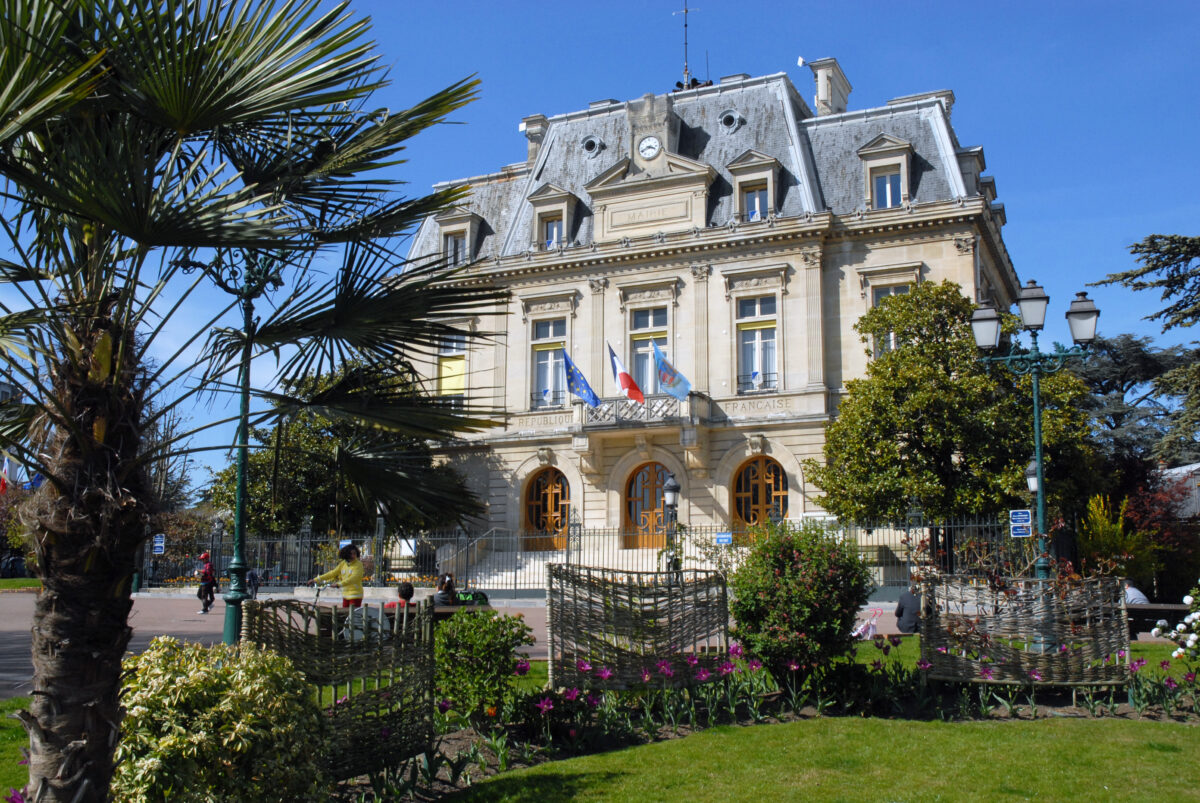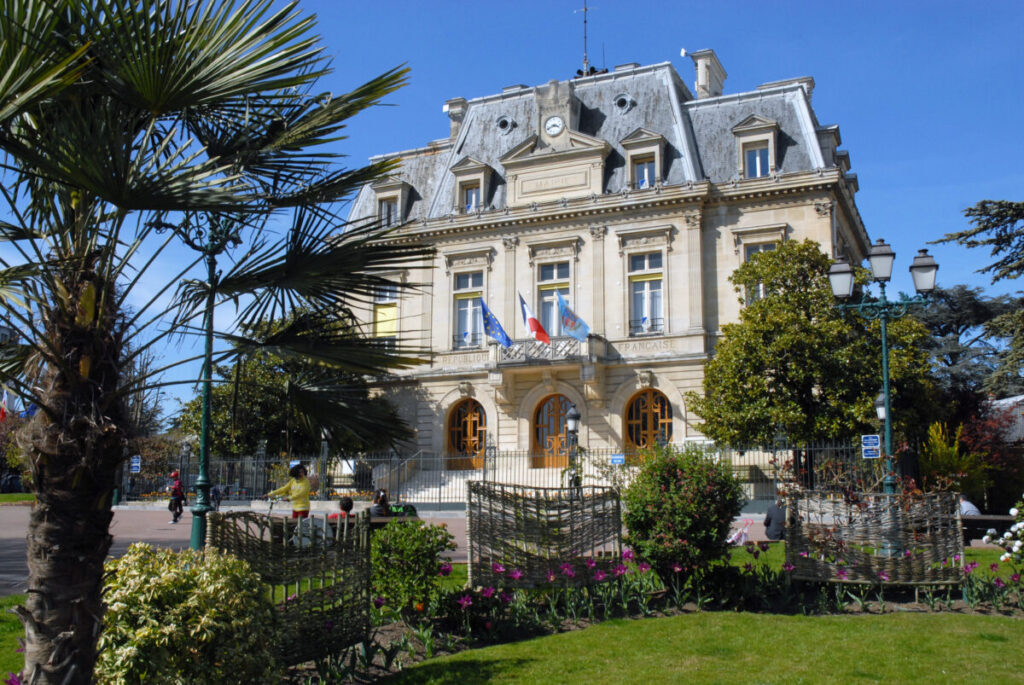 Staying outside of Paris allows you to enjoy the charm of nearby small towns while still having access to the city. Here are a few options that offer great accommodations and easy access to Paris.
Provins: Located 70 km southeast of Paris, Provins is a medieval town once the capital of the powerful Counts of Champagne. The town's well-preserved architecture and rich history make it a fantastic choice for a day trip or short stay. Getting to Paris is quite simple, as Provins is well-connected by train.
Vincennes: A beautiful suburb southeast of Paris, Vincennes offers a perfect blend of lush greenery and accessibility. Key attractions include the Château de Vincennes and the Bois de Vincennes, Paris' largest public park. Vincennes is connected to the city by both metro and RER trains, making it easy to explore Paris.
Chantilly: Just 50 km north of Paris, Chantilly is a charming city known for its magnificent Château de Chantilly, horse racing, and extensive forests. Accommodations in the area range from elegant hotels to cozy bed and breakfasts. Chantilly can be reached by train in just 25 minutes from Paris Gare du Nord.
Nogent-sur-Marne: Situated along the scenic Marne River, Nogent-sur-Marne is a peaceful suburb with lovely scenery and delightful architecture. This tranquil area is well-connected by RER trains, making it an ideal base for those seeking a quiet retreat while visiting Paris.
Les Villages Nature Paris: This eco-friendly resort offers a unique stay in the Parisian suburbs, surrounded by lush gardens, a large lake, and nature-focused activities. The resort is easily accessible by train and just a short distance from Disneyland Paris. Explore these picturesque towns and suburbs to experience a different side of France, all while staying within reach of the bustling city of Paris.
See Related: The Ultimate Guide to Planning a Trip to Paris
Frequently Asked Questions
Which commuter towns are popular near Paris?
There are several commuter towns located around the outskirts of Paris that are known for their shopping, restaurant scenes, and accessibility. Some popular towns include Fontainebleau, Meaux, Rambouillet, Saint-Germain-en-Laye, and Versailles. Each town offers unique attractions, cultural experiences, and local charm to make for delightful stays while well-connected to Paris.
What are the best cities to visit around Paris?
Apart from the commuter towns, several other cities near Paris are worth exploring. Consider a visit to Chartres, famous for its gothic cathedral, or Rouen, known for its rich history and half-timbered houses. Alternatively, discover the picturesque town of Giverny, home to Claude Monet's famous gardens, or venture to the medieval city of Provins, a UNESCO World Heritage Site.e the best cities to visit around Paris?
Which suburbs are recommended for staying near Paris?
Several suburbs offer a more relaxed atmosphere while still remaining accessible to the city center. Some recommended options include Boulogne-Billancourt, known for its parks and museums, Neuilly-sur-Seine, an upscale residential area with a charming town center, and Vincennes, which boasts both an extensive forest and a historically significant château. These suburbs balance quaintness and accessibility, making them ideal for travelers seeking a more tranquil stay.
What are some cities near Paris with easy train access?
Trains make it incredibly convenient to visit cities around Paris while staying connected to the city center. Cities such as Reims, the center of the Champagne region, and Lille, known for its Flemish architecture and lively atmosphere, can be reached in under an hour and a half by train. Additionally, Blois and Orléans, located in the Loire Valley, are also well connected by train and offer visitors a gateway to the region's famous châteaux.
Related Resources