France – a country full of cheese, baguettes, and of course, wine. There's good reason for the clichés – France produces some of the world's most exquisite wines, and it would be rude not to taste them while visiting. Though most of it is found in the quaint countryside regions, so much of it is exported to the capital.
With a plethora of restaurants, bars, and shops, how do you know which place is best? Luckily, we've done the hard part and embarked to sample some of the best glasses for you. Here we have a list of the best wine tours in Paris, with some more on the side.
Best Wine Tours In Paris
1. Clos Montmartre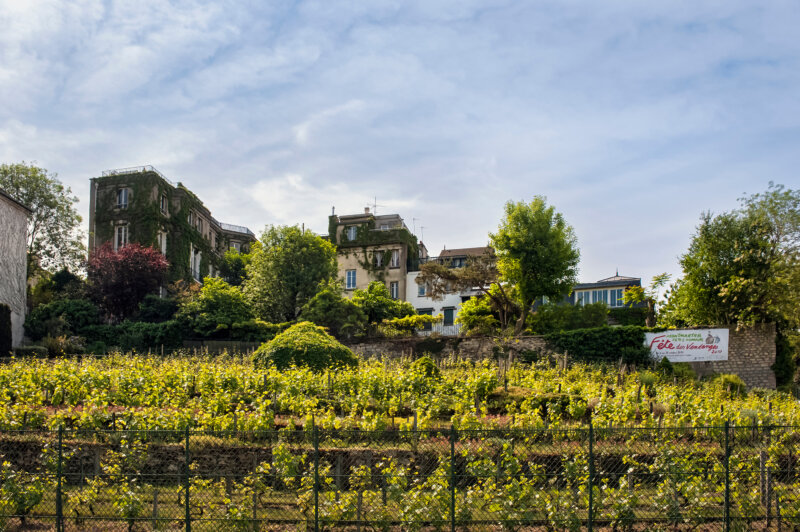 Clos Montmartre is famous for being the only vineyard directly in Paris. Located a short stroll from the Sacré-Coeur, you'll find this small stretch of land hidden in the heart of the neighborhood.
The vineyard is nowhere near ancient, being created only in the 1930s as a way of saving the land from being built into new properties. Since then, the Clos Montmartre has been lovingly cared for by generations of wine-makers and the neighborhood alike.
Clos Montmartre is without a doubt, one of the most popular wine tasting tours in Paris. Many guides will take you through the vineyard, answering questions about the intramural winemaking process. As you walk through the vines, you'll notice planted grapes of the Pinot Noir and Gamay varieties- with a chance to sample them yourself at the end.
Montmartre itself has some of the richest histories in the city, with artisans and wine cellars lining the cobblestoned streets. It's a lovely area, and the best way to take in the culture is by sampling it for yourself.
Address: 9bis Rue Norvins, 75018 Paris, France
2. Saint Germain de Près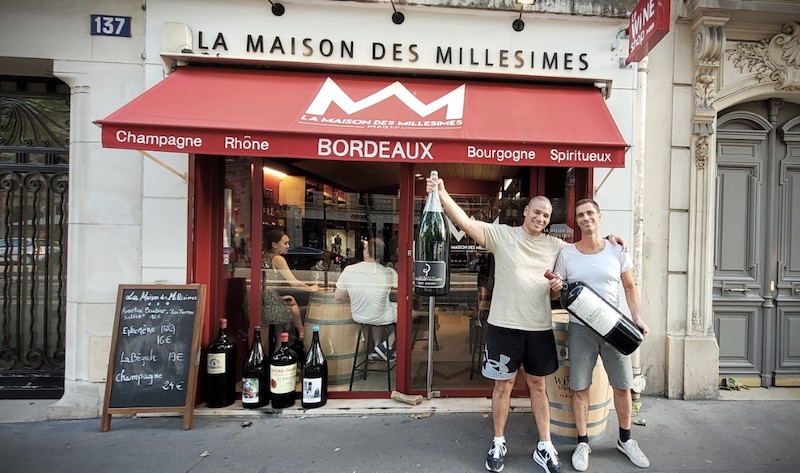 Sip your way through Saint Germain de Près! Though this isn't just one specific tasting location, the infamous Saint Germain de Près is one of Paris's most luxurious districts. Here, you'll find an endless amount of artisans selling their best products. The boulevard, stretching the 6th arrondissement of Paris, is home to some of the most lavish wine cellars in the city.
Our favorite in the area is La Maison de Millisimes, a two-minute walk from the famous Les Deux Magots café. At La Maison de Millisimes, you'll find a large selection of French wines, though they may refer you to try one of their coveted Bordeaux. For them, wine is a lifestyle and they take great pride in the products they're selling.
Stop in to be directed towards a wide range of wines, including their aforementioned wide range of Bordeaux, as well as the collection of burgundies, rhônes, and champagnes. Not sure what the difference between these is? Not to worry, their helpful staff will be more than happy to distinguish them. Better yet, you can book a tasting in advance, complete with some local artisan cheese.
Address: 137 boulevard Saint-Germain, 75006, Paris
See Related: Best Rooftop Bars in Paris, France
3. Wine Tasting in Paris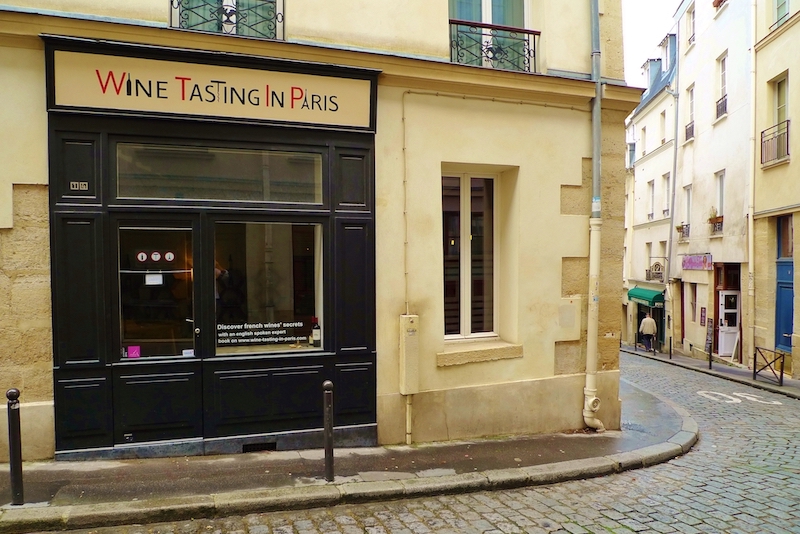 This isn't just our favorite activity, but also the name of one of the top, you guessed it, wine tastings in Paris. This tasting room is located on a quiet street in the Latin Quarter. As the name suggests, here you have the chance to taste a collection of French wines from their expert sommeliers. You'll enjoy some of the classics from the wine regions like Burgundy and Bordeaux, as well as some bubbles from Champagne.
This tasting is perfect for beginners, as the helpful staff will take you through the process of reading French labels, recognizing aromas, and even how to hold your glass. You'll learn the basics of traditional French wine-making and how to produce Champagne. As this is one of the most popular Paris wine tours, we definitely recommend booking in advance as spots may fill, and groups can be limited to a certain number.
Address: 14 rue des boulangers, 75005, Paris
See Related: Best Outdoor Parisian Food Markets
4. Les Caves du Louvre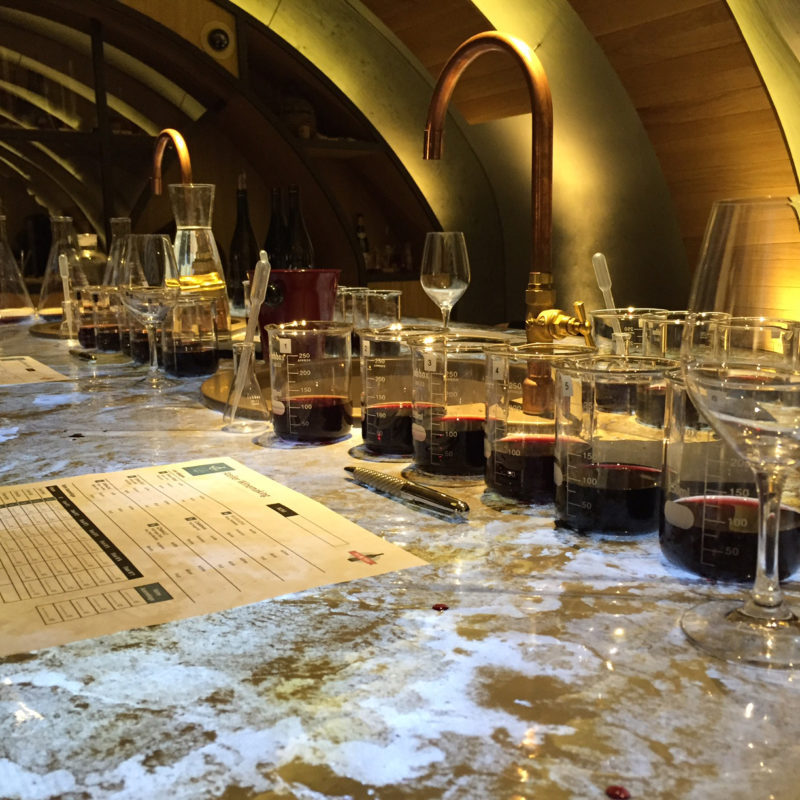 No wine tasting in Paris is complete without visiting Les Caves du Louvre. The history here dates back to the 18th Century when the caves used to be owned by royalty.
Les Caves du Louvre is made up of a complex system of tunnels that stretch out to the infamous museum bearing the same name. Constructed by request of Louis XV, this grand cellar is full of the history and secrets of sommeliers from centuries past.
Only in the past few decades, it has been open for public viewing. Les Caves du Louvre offers multiple tasting offers, all guided by an expert connoisseur.
If you're new to the world of wine, not to worry as they'll walk you through the wine-making process step-by-step. This cellar is more than just a tasting, but an experience as you'll be guided through the flavors of the best French wines.
For those looking to build on their experience, Les Caves du Louvre even offers a wine-making workshop to brush up (or enter) the world of enology. You'll get to choose between red or white, and taste the different varietals before composing your own. At the end, you'll get to take home the finished product.
Address: 52 Rue de l'Arbre Sec, 75001 Paris, France
See related: Louvre Museum: Things to See & Do
5. Ô Chateau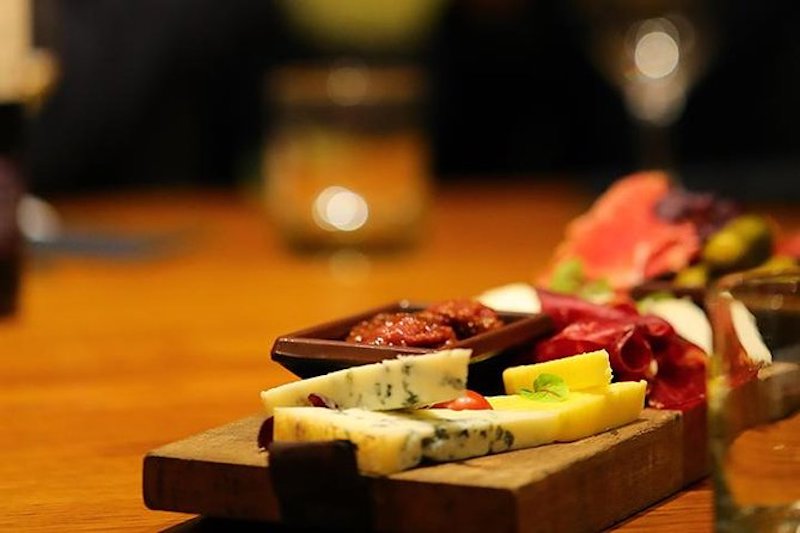 O Chateau is a well-known wine bar located in the 5th arrondissement, in the heart of the capital's Latin quarter. This popular spot is often labeled as having the best wine tasting in Paris, France.
What makes them so admirable? Their impressive selection includes some of the best wines and champagnes from all over the country. Their well-educated staff will take you on a guide through some of France's best and award-winning wines, whether by the glass or with a charcuterie board to share.
With over 50 wines and champagnes to choose from by the glass, the best way to taste is definitely by booking one of their private tours. The expert sommeliers will take the trouble out of finding the best wines, suggesting ones that cater to your preferences.
Their wines are ever-changing, so if you want to re-visit you'll notice a new list to choose from. Opt for the regular wine experience, or swap it for a bubbles-only tour.
Address: 68 Rue Jean-Jacques Rousseau, 75001 Paris, France
See related: Restaurant du Palais Royal Review
6. Dilettantes Cave à Champagne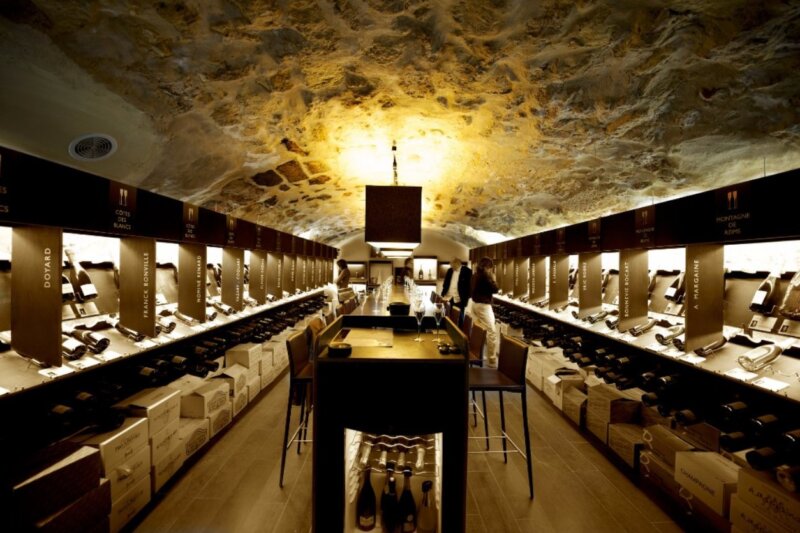 Although this list is heavily leaning towards Paris wine tours, champagne lovers will still have a place to rejoice. Dilettantes Cave à Champagne is a cellar dedicated to the craft of all things bubbles. Here you'll find over 150 varieties of sparkling wines, ranging from some of the most renowned French names, right down to more budget-friendly options.
The champagne tasting sessions here take place directly in the cave itself, where you'll be educated by expert sommeliers from both Paris and the champagne region. Dilettantes is a wonderful experience outside of the typical wine tour, sure to leave your taste buds refreshed.
Dilettantes is an excellent choice for those wanting to discover french wine in a bespoke environment. The bottles of bubbles here are collected from artisans across the coveted wine region and are of the highest quality. In addition to the champagne tastings, Dilettantes also offers an enology workshop where you can learn the craftsmanship that goes into producing a bottle.
Address: 22 Rue de Savoie, 75006 Paris, France
See Related: Best Ghost Tours in Paris, France
7. De Vinis Illustribus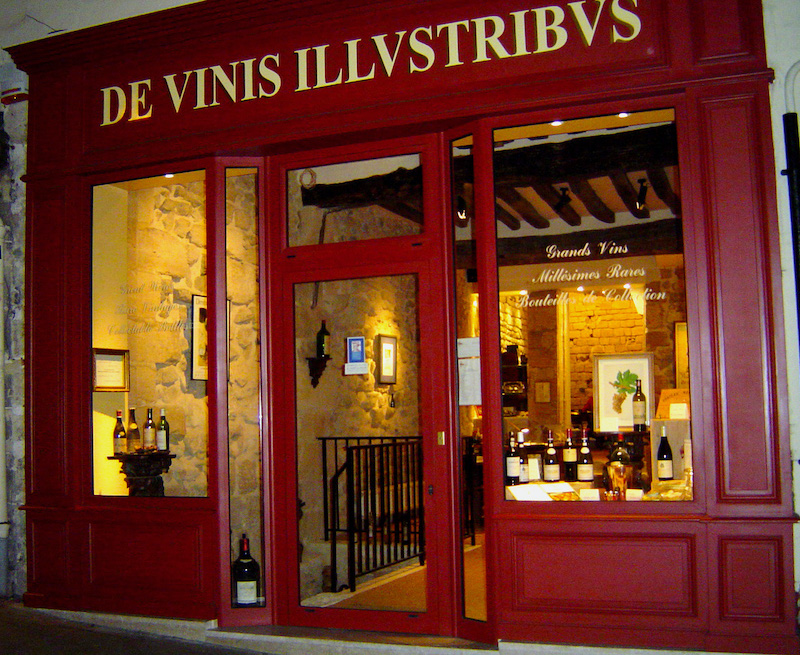 De Vinis Illustribus gets its name from the play on the Latin term "of famous men"; they have swapped the masculine term to now mean "of the famous wine", which is exactly what you can expect to find here. you may recognize a well-known French wine label or two. De Vinis Illustribus opened their doors in 1994, welcoming guests to try and buy some of their best vintage wines.
Their wine tastings are some of the best in the city; set downstairs in their cellar, you're guided through pickings by their expert sommelier, Lionel Michelin. His pride in his business and knowledge shines through, and he's happy to answer any question along the wine.
The rest of the team is also extremely accommodating, welcoming tastings for any size or budget. Not only are they proud to serve French wine, but have a vast international selection as well.
Address: 48 Rue de la Montagne Ste Geneviève, 75005 Paris, France
See related: Gastronomic Restaurants
8. Le Marais Wine and Food Tour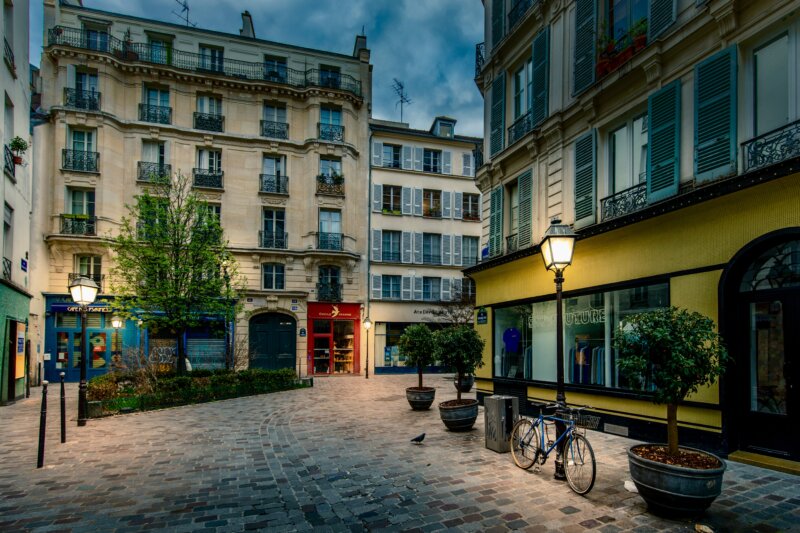 This Parisian neighborhood is synonymous with chic- from the winding streets lined with designer boutiques to the fine art galleries and quaint cafes, Le Marais has been the hotspot for all things trendy. It's no surprise their wine bars are also of the highest quality! Here, you'll find hidden gems lining the neighborhood, all serving artisan products from across the country.
With so many options, going on a guided tour is the best way to navigate all the Marais has to offer. Allow an expert sommelier to save time for you and walk you through their top picks of the area, sipping your way through the streets.
We recommend going on a wine pairing tour, where you'll stop in local shops and sample French cheeses along the way. Whether with a guide or not, make sure to check out Marché des Enfants Rouge where sellers set up every day to sell their best products.
See Related: Fun & Best Things to do in Paris, France
9. La Cave des Papilles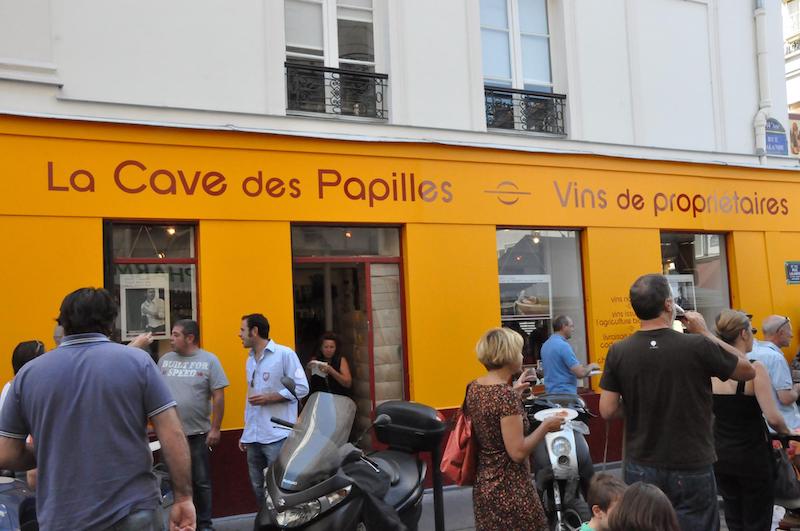 Located around the corner from the infamous Catacombs of Paris, La Cave des Papilles is a boutique wine cellar offering over 1500 different wines. This natural wine war welcomes customers in to both sample and buy bottles of their delicious merchandise. La Cave des Papilles takes pride in what they call "real wines", meaning those without added preservatives.
The cellar offers bottles from artisans both in France, as well as across Europe. Frequent wine tastings with special guests are offered at night, where customers can interact with local and international sellers.
Can't make it? The small team of expert sommeliers is more than happy to offer their knowledge of natural wines with you and let you sample their collections, no matter the day.
La Cave des Papilles is a true hidden gem, so for a more local experience, we definitely recommend checking them out. You can send them an email to organize a tasting or simply show up in-store.
Address:35 Rue Daguerre, 75014 Paris, France
10. Secret Wine Door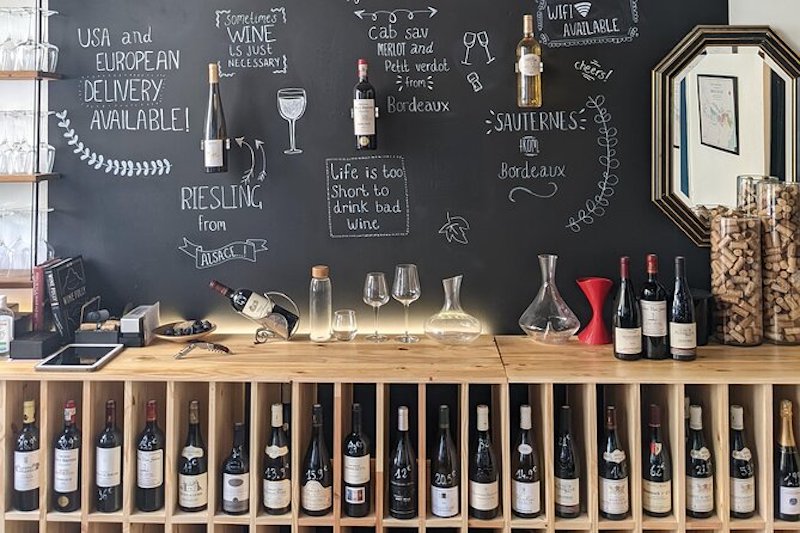 This not-so-secret wine cellar is extremely popular among those visiting Paris, but not in an overly-touristy way. Located within walking distance from the Eiffel Tower, it should be on your list when visiting the city of lights. Here you can find a vast selection of wines from the most famous regions in France.
What keeps people coming back here is the ambiance. It's extremely casual and cozy, while the wines stay decadent and rich.
The owner, Erwan, has been welcoming guests to Secret Wine Door since 2019. His passion for what he does is infectious, and you'll want to stick around for another glass once your sampling is done.
Samplings last around 2 hours, where you slowly sip as you snack on French cheese and bread. As far as Paris wine tours go, this one is perfect for beginners just wanting to get a taste of it all.
Address: 3 Rue Bouchut, 75015 Paris, France
See related: Top 10 Paris Restaurants with a View of the Eiffel Tower
Best Wine Tours Near Paris
1. Loire Valley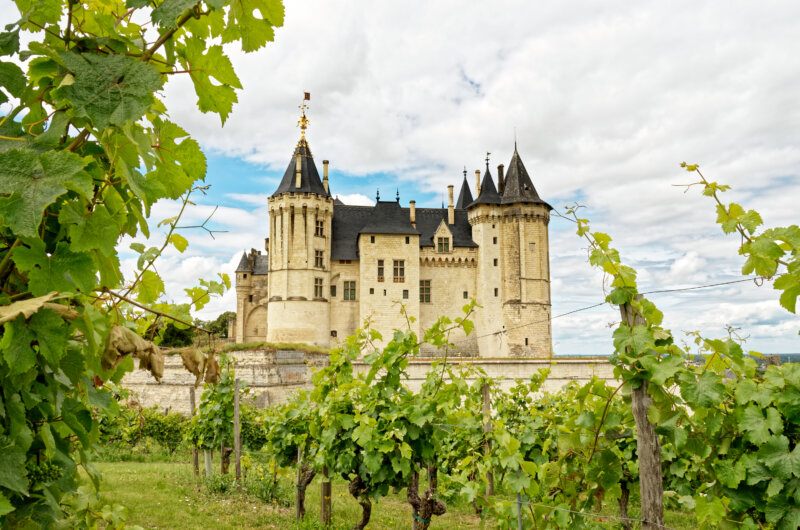 If you find yourself with a few extra days in the city of lights, why not consider taking a day trip? One of the closest spots for a wine tasting to the capital is the Loire Valley. Located only a couple of hours away, you'll find plenty of options that will highlight some of the region's best spots.
Loire Valley is in the heart of France, known for its medieval heritage and castles defending the surrounding region. Not to mention, they're known for having some of the best vineyards in the country. Though this region can be explored on a vacation of its own, a quick day trip will still allow you to discover some of the area's best wines while taking in the surrounding architecture.
If going on a small group tour, you'll be driven through the French countryside, complete with rolling hills and endless vineyards. Once you get there, you'll get to enjoy a glass of award-winning Sancerre while sitting in the Château de Chenonceau. While the Loire Valley is mostly known for its white wines, you'll still have a chance to sample some reds.
See related: Best Weekend Trips from Paris, France
2. Burgundy
Another top Paris wine day tour option is the well-known Bourgogne, or Burgundy in English. Located in Eastern France, Burgundy is composed of small towns with vineyards weaving in between. With most only a two-hour train ride from Paris, you can easily make a trip down to taste some of the top names in wine in less than a day.
Though the whole experience can be done at your own leisure via train or car, booking a group tour takes the stress out of all the planning, especially when you're short on time. You'll leave Paris in the early morning, arriving in Burgundy with plenty of time for the rest of the day. Most tours will stop in Chablis for lunch, where you'll taste the crisp wine bearing the same name.
As one of the most renowned wine regions in France, Burgundy is most famous for pinot noirs and chardonnays, though you'll get to taste a variety of others. By the end of the tour, you'll be able to differentiate champagne from a crémant.
3. Champagne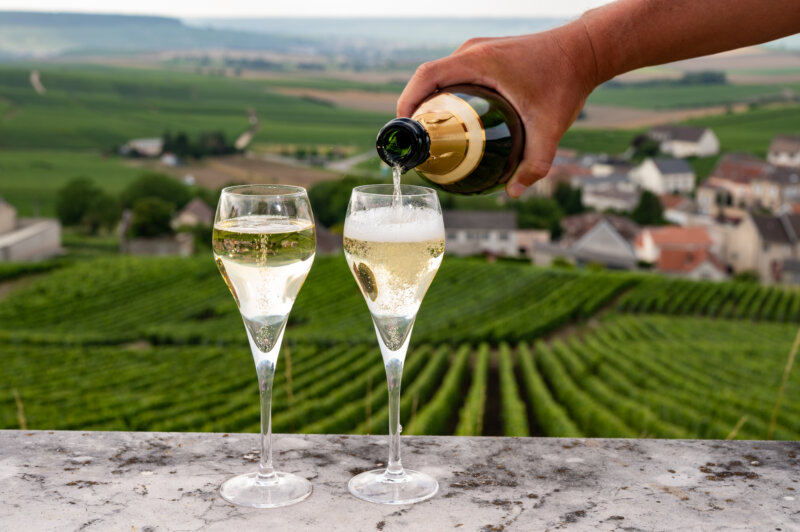 Last but not least, we can't forget to mention a visit to the Champagne Region. Sure, you can go on a champagne tasting in Paris, though there's something different when it comes straight from the source. By coming here, you'll get to visit the only place in the entire world with the right to call sparkling wine "champagne".
Again, heading on a group tour is probably the best option so that you can discover what makes this region unique while sipping on some of the best bubbles in the world. A small group tour ensures that all your transportation is covered, so you can sit back, relax, and enjoy yourself.
You'll most likely stop in the charming town of Reims, often considered the heart of Champagne and a great base to explore the local vineyards. Then, you'll head to the town of Épernay and Avenue de Champagne, which is essentially a road lined with the top wine houses in the world.
Related Resources