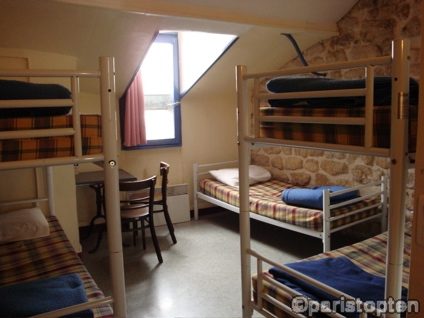 The hostel, opened over 25 years ago (one of the firt ones), offers rooms with two, three or four bunkbeds. It's a very old house with visible beams and a narrow staircase, in a student and central area, in a typical walking market street, the rue Mouffetard. Being so old, the place needs a lot of constant renewing, step by step.
A lot of charm, and a great location.
You can rent the sheets and the towels.
Prices from 30 euros/pers. to 85 euros for a twin room with shared bathroom. Breakfast included. No age limit. Showers and toilets on each floor.
See Related: Aloha Hostel