Tour Details
Duration: 1 hour
Rating: 5.0
Tour Description
Experience the ultimate food tour in Paris with this Famous French Chefs' shops tour. Indulge in the finest local cuisine as they take you on a culinary journey through the city's most famous food shops. From the sweet aroma of freshly baked croissants to the savory taste of artisanal cheese, this tour will awaken your taste buds and leave you craving for more. Explore the rich history and culture of Paris as you visit iconic landmarks and hidden gems, all while savoring the best food in town. Join them for an unforgettable experience that will have you falling in love with Paris all over again. Book your tour today and let them show you the true flavors of the city of love.
Description
Welcome to the City of Love! Capture your memories in the most iconic landmark in Paris. The Photo shoot in the Eiffel Tower area is a must-see destination for any traveler.
This one-hour photoshoot will give you the opportunity to have a professional photographer take stunning pictures of you and your loved ones in the heart of Paris. You will be able to relive your experience and share your memories with your family and friends for years to come. Don't miss out on this unforgettable travel experience!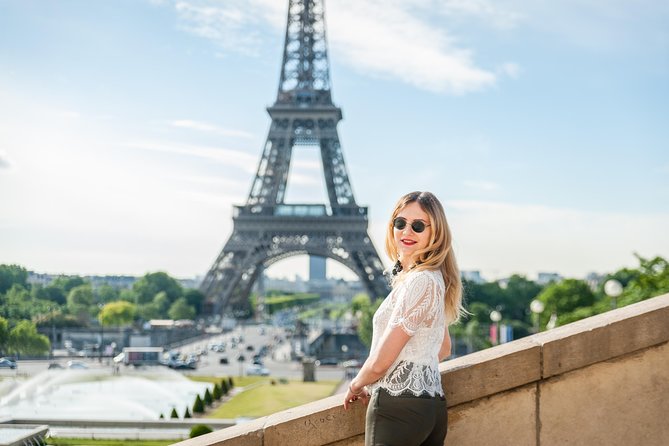 Related Resources