Details
Address: 29 Rue Saint-Lazare, Paris, 75009
District: 9th arr.
Check-in: 3:00pm
Check-out: 11:00am
Room Count: 2
Starting Price: $303.00
Apartments WS Saint-Lazare - Lafayette Description
In the gastronomical luminous tapestry of Paris, you'll discover a modest gem, Apartments WS Saint-Lazare – Lafayette. Not merely a homestead, but a collision of history and modern comforts woven together for the well-traveled discerning nomad.
With the sun rising over the famed Parisian rooftops, the adventure begins from your very doorstep. The apartment, within kissing distance of haute couture shopping streets, takes you on a journey through exquisite French fashion; while Gare Saint-Lazare, an architectural marvel in itself, lies a stone's throw away, anchoring you to the rest of the European continent.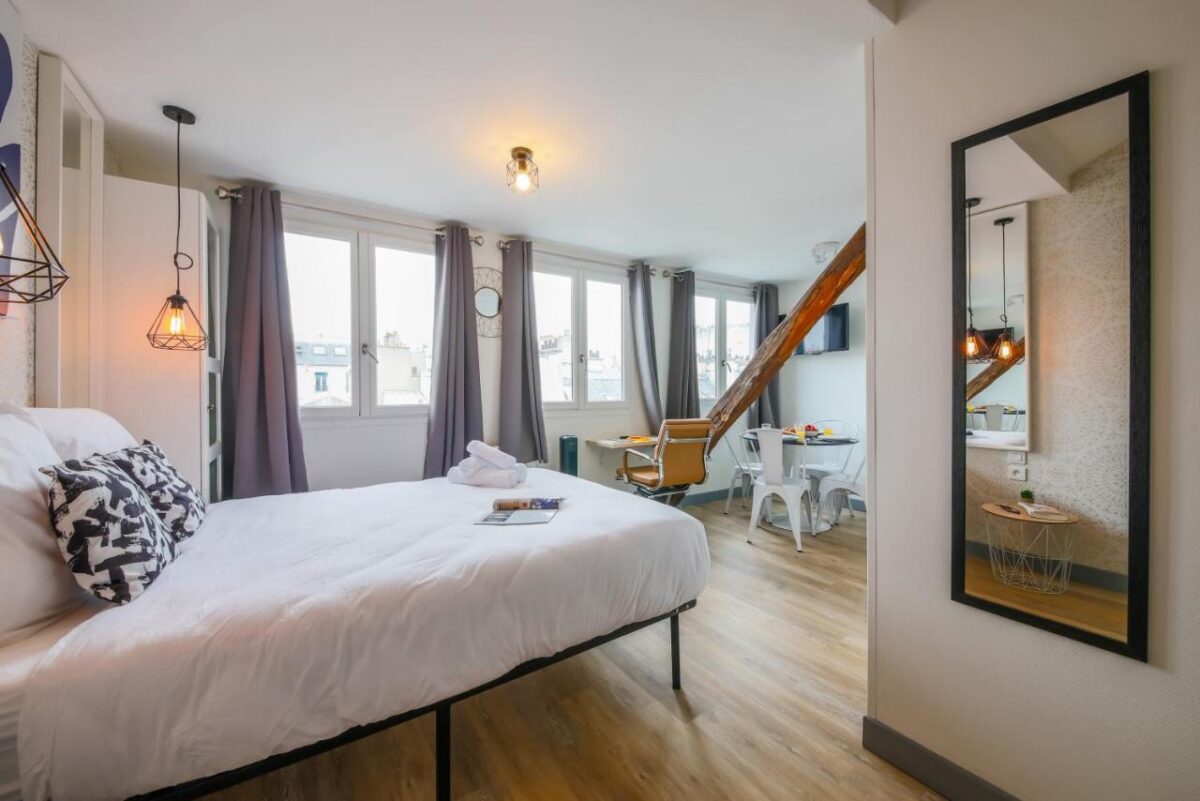 Every wall of the Apartments WS Saint-Lazare – Lafayette whispers tales of a bygone era. Each room stands as a testament to Parisian charm, whilst matching stride with the modern soul's need for Wi-Fi connections stronger than your café au lait.
Explore local patisseries, charming bistros, and the timeless art of Parisian living. Discover the unique interplay between the teeming city streets and calm, elegant corners tucked away.
Savory aromas from nearby markets waft effortlessly into your apartment; a constant reminder of your fortunate position in the heart of one of the world's most flavor-fated cities. Your kitchen within the Apartments WS Saint-Lazare – Lafayette is your blank canvas, inviting you to recreate the delicacies tasted, to weave your own culinary tales.When vermilion sunsets paint the skyline, retreat to your lavish yet cozy quarters, marking not an end, but a pause in your Parisian narrative.
Like a well-aged French wine, Apartments WS Saint-Lazare – Lafayette is not for every palate. Travelers not only seeking high-thread-count sheets but uncommon charm mingled with classic elegance; who value stories whispered over generations – they shall find their match here. Forego the norm and savor the distinct essence of Paris, calling the Apartments WS Saint-Lazare – Lafayette your temporary home.
In this game of globetrotting, nothing is perfect, but remember, we travel for the journey, not the destination. Prepare to embrace the wrinkles along the silk route of travel, and let Apartments WS Saint-Lazare – Lafayette be a part of your adventure.
Location Description
Welcome to the heart of Paris, the 9th arrondissement, where beauty and culture converge in a vibrant tapestry of experiences. Nestled in this bustling district is the Apartments WS Saint-Lazare – Lafayette, a luxurious haven that offers an unparalleled view of the city's grandeur.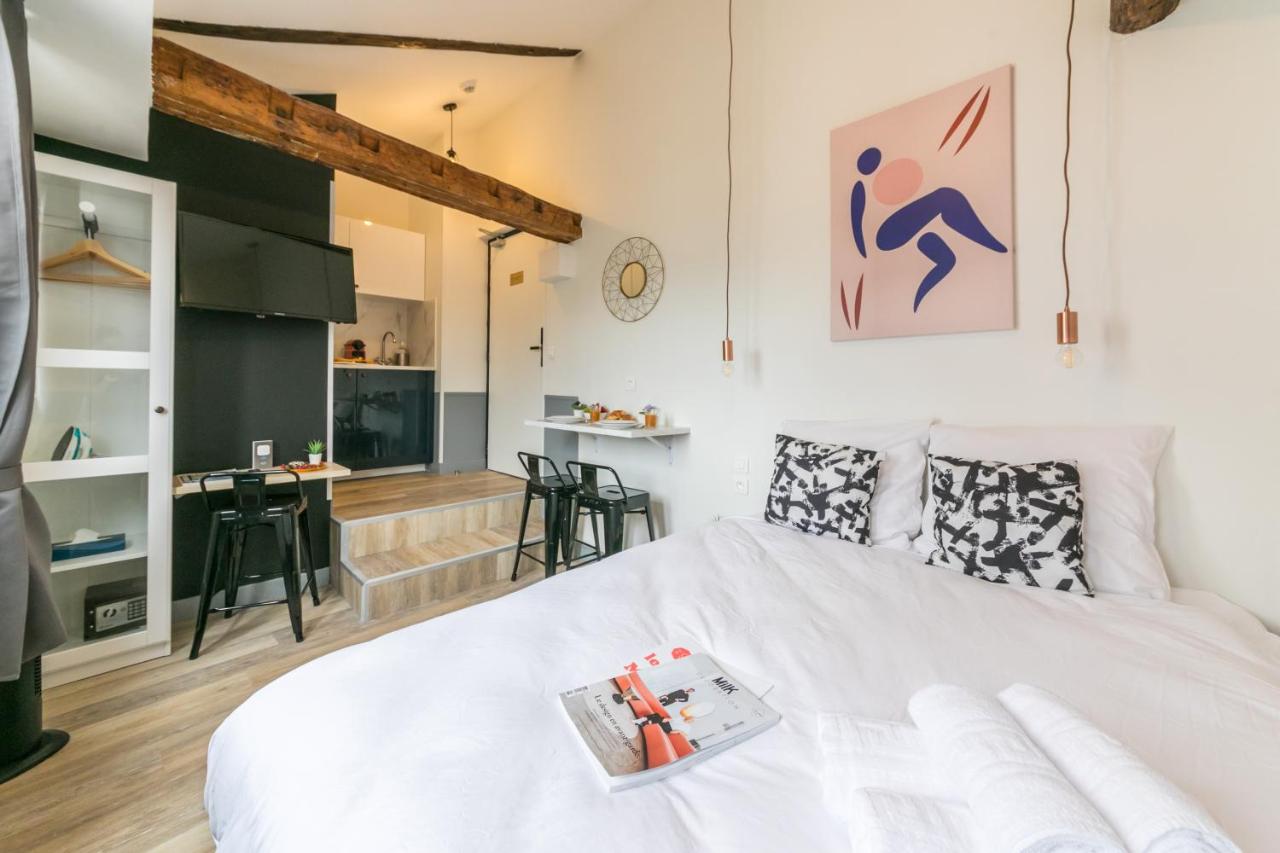 Step out of the hotel and you'll find yourself in a world of possibilities. Take a leisurely stroll along the iconic Boulevard Haussmann, where high-end boutiques and department stores beckon with their glittering displays. Or, immerse yourself in the art scene at the Musée Gustave Moreau, a hidden gem that showcases the works of the eponymous artist.
For a taste of Parisian nightlife, head to the Folies Bergère, a legendary cabaret that has been entertaining audiences since the 19th century. Or, indulge in some retail therapy at the Galeries Lafayette, a shopping mecca that boasts over 70,000 square meters of designer brands and luxury goods.
If you're feeling adventurous, explore the vibrant neighborhood of Pigalle, where the Moulin Rouge and other iconic landmarks await. And, when it's time to unwind, retreat to your luxurious apartment at the Apartments WS Saint-Lazare – Lafayette, where comfort and elegance meet in perfect harmony.
Experience the best of Paris at the Apartments WS Saint-Lazare – Lafayette, where every day is an adventure waiting to be discovered.
Related Resources