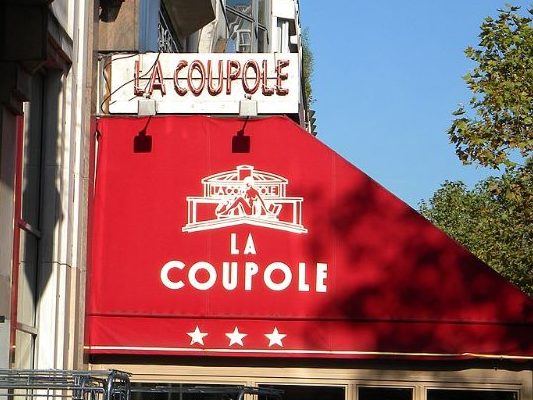 Built in 1927 by architects Barillet and Le Bouc, La Coupole was a privileged witness of the parisian "Années Folles". Today, it's a part of the Flo Brasseries Group, including Bofinger.
French food with speciality of fresh seafood.
Menus fro 29,90 euros (week menu) to 59 euros.
Open every day from 12.00 P.M. until 1.00 A.M. (Friday and saturday until 1.30 A.M.)
Breakfast served from 8.30 A.M. until 10.30 A.M.
See Related: Le Procope