Tour Details
Duration: 7 hours
Rating: 5.0
Tour Description
If you're looking for an adventure that takes you off the beaten path, then the Local Paris Experience is the perfect tour for you. This tour will take you to some of the lesser-known spots in the city, giving you a glimpse of Paris that many tourists miss. Starting with a visit to a charming local market, you'll get to see the daily life of Parisians as they shop for fresh produce and artisanal goods. Then, you'll take a stroll through the picturesque streets of the Marais district, with its stunning 17th-century architecture and hidden courtyards. Next up, you'll visit a hidden gem of a bakery, where you'll get to taste some of the most delicious pastries and breads in Paris. From there, you'll head to a local wine bar, where you'll sip on some of the finest French wines while chatting with locals. But the adventure isn't over yet! You'll also get to explore the vibrant street art scene in the Belleville neighborhood, with its colorful murals and graffiti. And finally, you'll end the tour with a visit to a secret rooftop terrace, where you'll enjoy breathtaking views of the city. This tour is perfect for those who want to experience the real Paris, beyond the tourist traps. With a knowledgeable local guide leading the way, you'll get to see a side of the city that few others do. So come join them on the Local Paris Experience and discover the magic of the City of Love!
Description
The Local Paris Experience: an off-the-beaten-track adventure!
Get ready to immerse yourself in the sights, sounds, and flavors of the City of Light with this unforgettable 7-hour tour. Led by a knowledgeable local guide, you'll discover hidden gems and secret spots that only the true Parisians know about.
Start your adventure with a stroll through the charming streets of the Marais, where you'll explore quaint boutiques, art galleries, and vintage shops. Then, head to the Canal Saint-Martin, a picturesque waterway lined with trendy cafes and bars, where you'll enjoy a delicious lunch of French cuisine and wine. After lunch, it's off to the vibrant Belleville neighborhood, known for its diverse community and street art scene.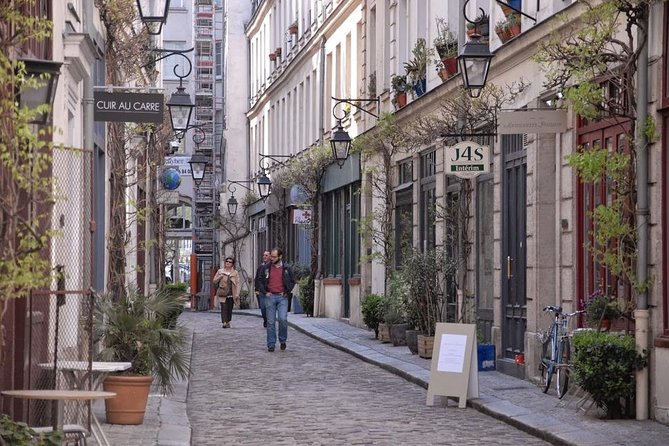 You'll meet local artists and learn about their work, as well as sample some of the area's best street food. Finally, end your day with a visit to the iconic Père Lachaise Cemetery, where you'll discover the final resting places of some of Paris's most famous residents. Whether you're a first-time visitor or a seasoned traveler, this off-the-beaten-track adventure is the perfect way to experience the real Paris like a local. So what are you waiting for? Book your tour today and get ready for an unforgettable journey through the heart of Paris!
Related Resources