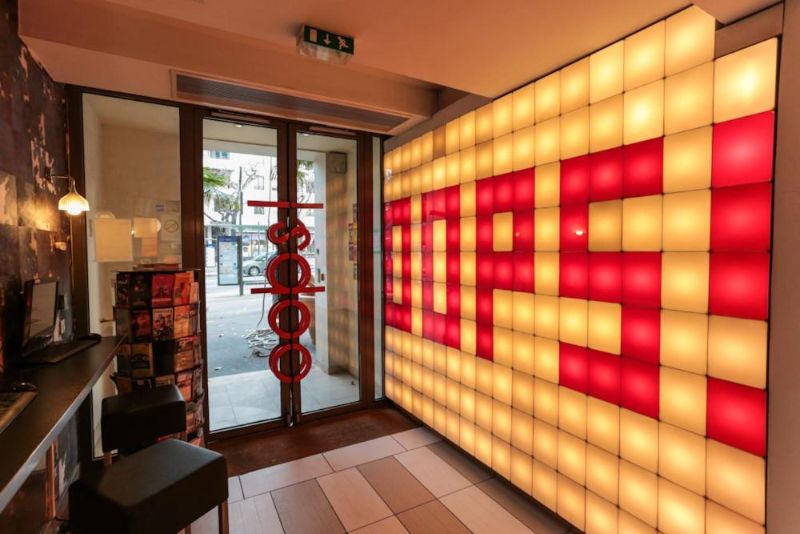 The Oops Budget Hostel is one of the most recent, opened in 2007. It's therefore one of the cleanest and most modern. The entrance wall is luminous and flashy pink, and after the front desk, there's a common room (decorated in a colorful and even "design" style) that people can use to eat, have a drink, or use internet. Each floor's got a different decoration. One of them is wallpapered with fake cow fur! And the bathrooms I saw are worthy of a Three stars hotel!
The area is central (near Rue Mouffetard, the Latin Quarter and Luxembourg Garden), and the staff helpful. A great address!
The reception is open 24/24. Free Internet, six floors, elevator, air conditioning, luggage and safety storage.
Prices from 27 euros (dormitory) to 70 euros (room for 2).
172 beds. Prices from 23 (dormitory) to 60 (private room) euros/Pers. during the low season. And from 30 (dormitory) to 70 (private room) euros/Pers. during the high season (breakfast included, from 7.30 to 9.30 a.m.)
See Related: Village Hostel Montmartre