The Oops Budget Hostel is one of the most recent, which opened in 2007. It's, therefore, one of the cleanest and most modern. The entrance wall is luminous and flashy pink, and after the front desk, there's a common room (decorated in a colorful and even "design" style) that people can use to eat, have a drink, or use the internet.
About Oops! Hostel Paris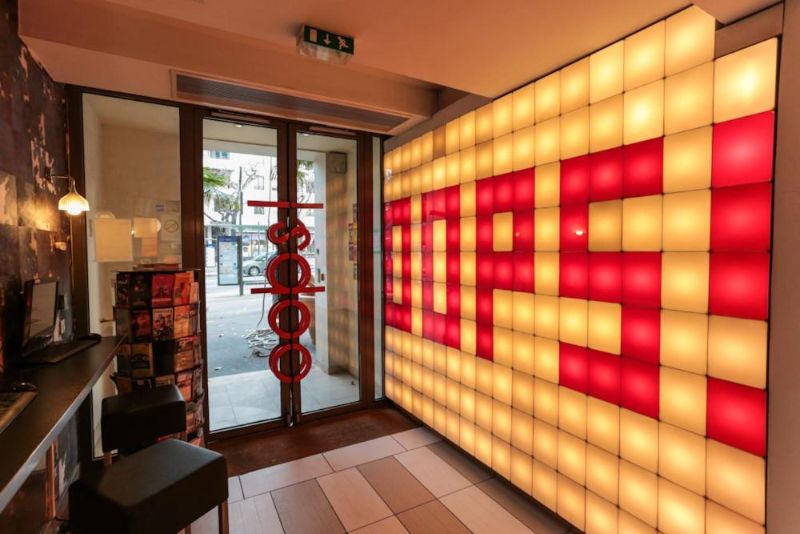 If you're looking for affordable accommodation in the center of Paris, then Oops! Hostel by Hiphophostels is the place for you! Located in the Latin Quarter, just 2.4 km from the Louvre, this hostel offers comfortable and modern rooms with air conditioning and stylishly decorated interiors. The 24-hour reception desk offers free Wi-Fi access to all guests.
Les Gobelins, a popular tourist attraction in Paris, is also just a few minutes away. With its great location and facilities, Oops! Hostel provides a great base for exploring the city of Paris. Whether you're on a budget or simply looking for an affordable place to stay, Oops! Hostel Latin Quarter is definitely worth considering.
Facilities
With a 24-hour reception and locker facilities, you can rest assured that your belongings will be secure. The rooms are equipped with air conditioning and other amenities such as bed linen and towels to make your stay more comfortable.
There is also a shared kitchen area, with everything you need for a great meal. Located in the heart of the Latin Quarter, it is within easy walking distance of many attractions and activities in the city. With its friendly staff, great location, and modern facilities, Oops! Hostel in Paris is the ideal choice for any traveler looking for a comfortable stay.
Other Features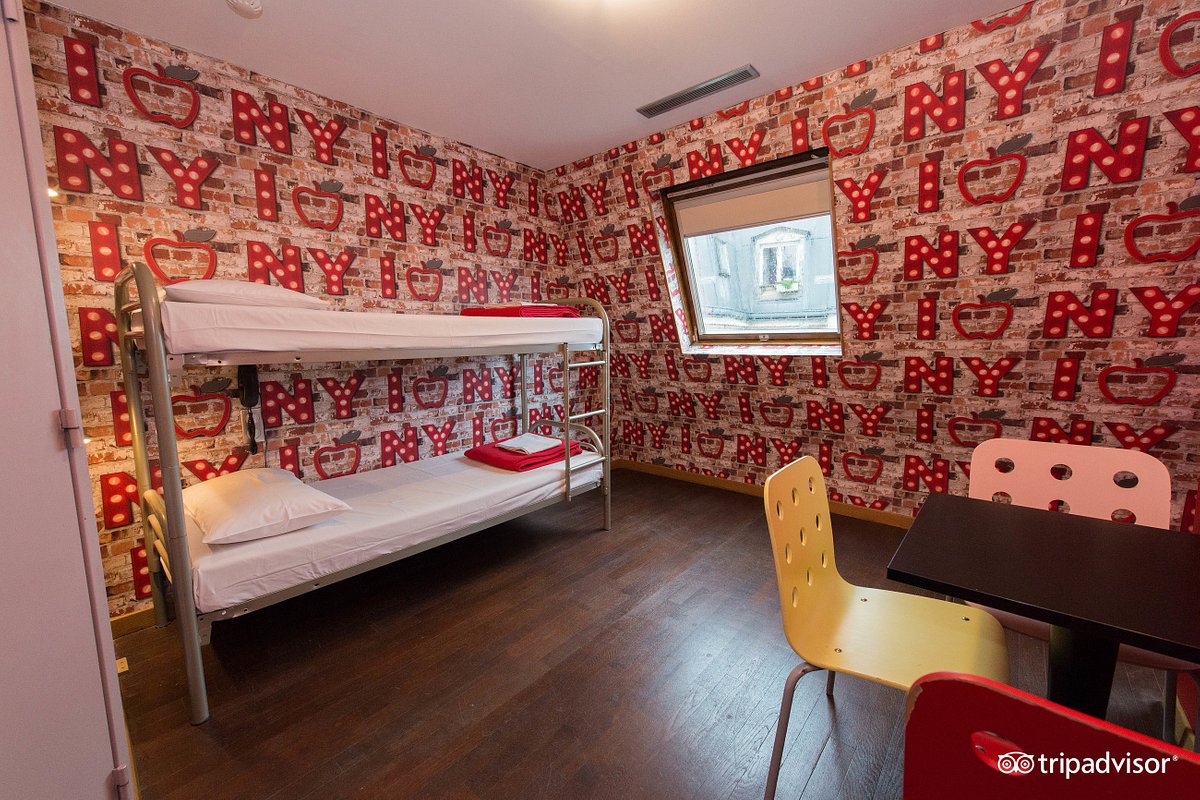 Each floor's got a different decoration. One of them is wallpapered with fake cow fur! And the bathrooms I saw are worthy of a Three stars hotel!
The area is central (near Rue Mouffetard, the Latin Quarter, and Luxembourg Garden), and the staff is helpful. A great address!
The reception is open 24 hours a day. Free Internet, six floors, elevator, air conditioning, luggage, and safety storage.
See Related: Village Hostel Montmartre
Prices
Prices are from 27 euros (dormitory) to 70 euros (room for 2).
172 beds. Prices from 23 (dormitory) to 60 (private room) euros/Pers. during the low season. And from 30 (dormitory) to 70 (private room) euros/Pers. during the high season (breakfast included, from 7.30 to 9.30 a.m.)
Related Resources