We'll let you in on a little secret: Paris is beautiful. With over 50 million tourists a year, Paris is among the most famous cities in the world.
Many want to see the city's most famous monuments and landmarks like the Eiffel Tower, Notre Dame de Paris, Champ de Mars, River Seine, Sainte-Chapelle, and Place de la Concorde. The city of love is known as one of the most romantic places in the world. You can enjoy all this at a lower price with The Paris Pass!
🗼 Paris Insider's Top Picks! ✨
Dive into the heart of Paris with our handpicked partners. Trusted by thousands, they ensure you experience the best of Paris.
What makes Paris so unique? What are some of the things that make this city a special place? If you're thinking about visiting Paris for your next trip—or if you're trying to figure out what to do in this fantastic city—consider using The Paris Pass. The pass can do wonders for your trip!
Suppose you're planning a trip to Paris. In that case, you'll want to take advantage of all the city offers, which usually means visiting all of its famous landmarks. But how do you decide which ones are worth your time? Which ones are worth the cost? And does it even make sense in the first place to pay for them?
This article will discuss how to use The Paris City Pass to maximize your time there. As for whether or not this pass is worth it, it depends on your plans for your trip to Paris—and which pass you choose.
We'll help provide all the information you need to decide if this pass is right for you, pick which pass is best for your needs and how much money it will save you on your trip (and what we think of it!).
Our experience using The Paris Pass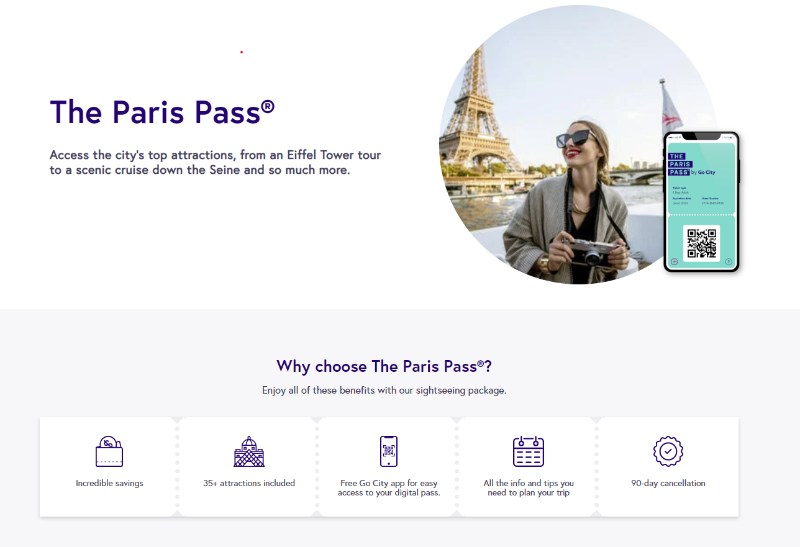 The Paris Pass is the best thing since sliced bread. We had a great time in Paris, but I've been to many places, and we know that the city can be expensive. The Paris Pass gave us access to famous attractions, tours, and more for free or at discounted rates. It's not cheap—you'll know the prices in a few—but if you're planning on visiting multiple museums (and we would recommend doing so), it's well worth the money.
We purchased 6-day Paris passes directly from their website for our 9-day stay. We received an email and downloaded the attraction pass. Upon arriving in the city, we went to get our Paris Museum Passes at the Big Bus Information Center.
Our goal was to visit as many attractions as possible during the 6-day pass validity. The attractions offer different activities and tours, so the duration of each visit varies.
Some attractions like the Louvre Museum, Eiffel Tower, Palace of Versailles, Notre Dame, and Orangerie Museum, and most walking tours need reservations. So, we planned them out weeks before our trip (we recommend you do the same).
It was a huge convenience to have our Paris city passes with us. We were allowed to join priority lines in some museums and skipped the entry lines in most of the attractions. So we saved a lot of time, which we used to go to the other attractions.
We also enjoyed the only transportation included in The Paris Pass, which is the free 1-day Big Bus Hop-On, Hop-Off Paris Day Tour, though we needed to be early to make the most of it. The only thing I wished the perks included was free public transport using the Paris Metro or the buses because it would've been so much easier if it was.
Don't get me wrong, sightseeing in Paris is already more accessible with the current perks. Still, free Paris transport passes would be the cherry on top of the Paris experience if included. We suggest you buy a public transport pass too if you're planning to go to many attractions because buying separate tickets takes a lot of time and effort.
Did we save money?
See for yourself.
The photo below lists the places we visited in and out of Paris City using The Paris Pass and how much the regular tickets would cost without the attractions pass.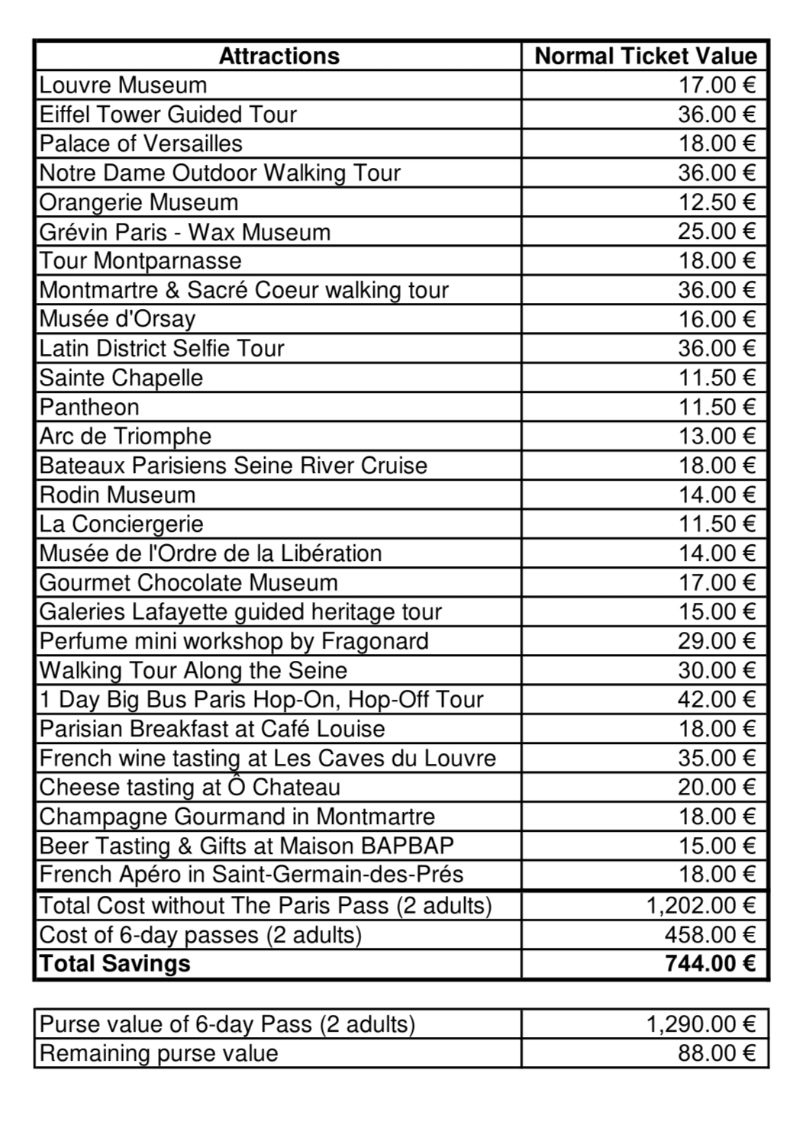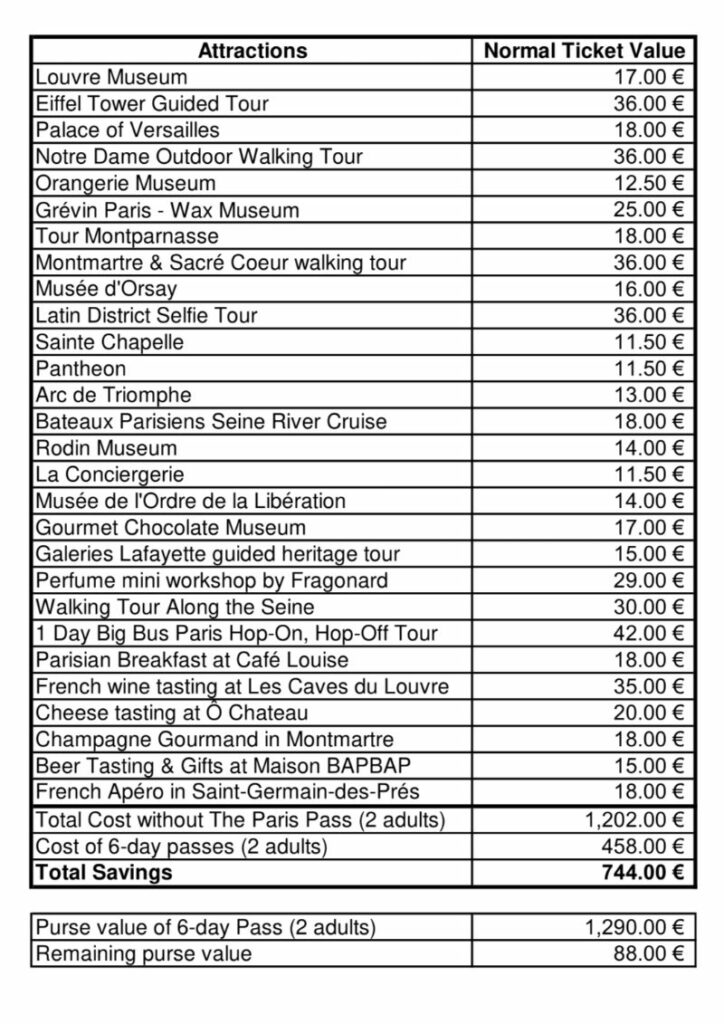 We did save a lot of money, and there's remaining purse value! The purse value is the maximum amount you can spend using The Paris Pass, depending on the usual entrance charge for each attraction. It differs in each kind of pass you purchase.
Since we had the 6-days passes, each of us had €645 worth of purse value. Imagine having that amount of budget when you only purchased the attraction passes for €229 each and being able to skip entry lines in famous attractions? We had a marvelous experience!
What is The Paris Pass?
The Paris Pass is a tourist sightseeing pass that allows you to plunge into the heart of Paris at your own pace. The tourist pass gives you free or discounted access to over 80 top sights in Paris.
It may include a Paris Museum Pass, depending on your purchased tourist pass. The Paris Museum Pass grants free entry to almost all of the most popular attractions in Paris: including the Louvre Museum, Arc de Triomphe, Eiffel Tower, and Notre Dame Cathedral, as well as discounts at over 30 other spots, including rides on the Seine River cruise, walking tours, and much more!
The Paris Pass is valid for two, three, four, or six consecutive days depending on which ticket you purchased. So you'll have plenty of time to take advantage of all its perks. Plus, you can skip most lines at major Paris attractions with your Paris Pass! The Paris Pass holders get to experience Paris at its best.
What does The Paris Pass include?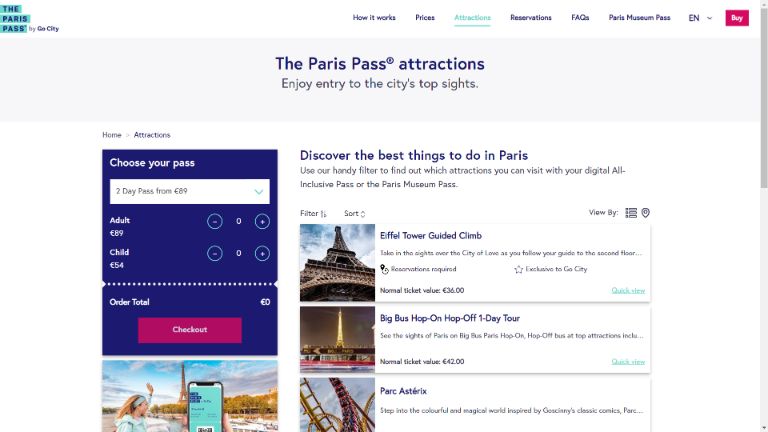 Inclusions of The Paris Pass vary depending on the ticket purchased. Some of Paris' finest sites, tours, and experiences are included in the two and three-day passes for a single, cost-effective price.
The Paris Museum Pass, a physical pass that grants free entry to more than 50 museums, is also included with the 4- and 6-day passes. This will guarantee you the best experience if you want to visit Paris attractions and museums.
The Paris Pass includes an online guide. In addition, you may contact customer support at any time on a business day or send an email if they don't have answers to your question. You will get more details from their official website.
Which attractions are included?
The Paris Pass is a great way to get your money's worth while you're in the City of Lights, and it's also a great way to get up-to-date with the latest tourist information. With it, you can visit up to 60 attractions and skip the lines in Paris attractions. The spots included in the Paris city pass depend on the ticket type.
Attractions you can visit if you have the Paris Pass
The Eiffel Tower.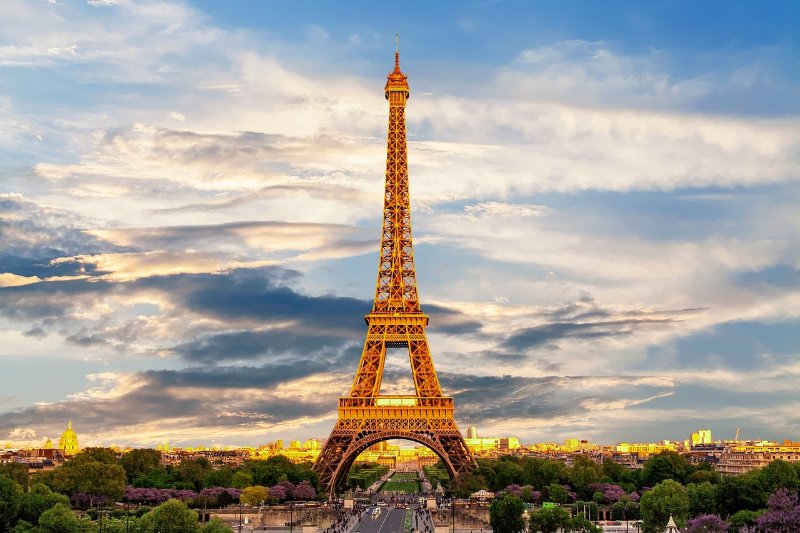 You owe it to yourself to climb the Eiffel Tower if you're in Paris. You'll not only see what makes this monument so unique, but you'll also enjoy a fantastic view of Paris City. This tourist pass gives a free Eiffel Tower guided climb.
When your local guide takes you inside the tower, they will tell you tales about its engineering, architecture, and historical significance. Additionally, you'll be rewarded with stunning views of the entire city of Paris.
For those who are brave enough, you may even step out onto the transparent floor of the first level to gaze down upon the forecourt below! Don't miss it because this is the first-ever guided climb up the steps of the Eiffel Tower.
Notre Dame Cathedral.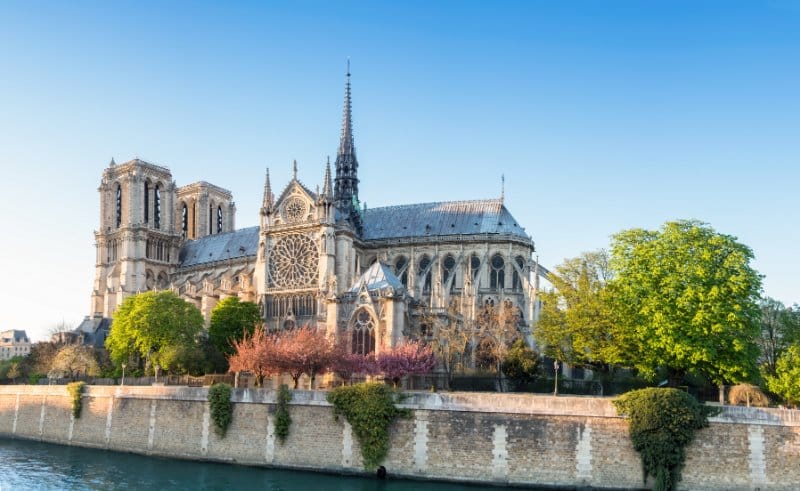 There are no admission fees on the day with The Paris Pass; you only have to present your pass. A professional guide will take you on a 1-hour tour outside Notre Dame, where you will learn about the architecture and history of this magnificent structure.
After that, you may have a self-guided walk of the crypt, where you can learn about local accounts of the tragic 2019 fire that left such extensive damage. Additionally, you'll know how and when the cathedral will reopen.
Tour Montparnasse.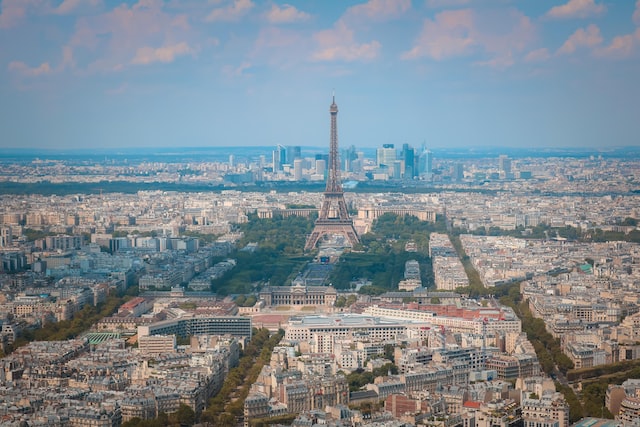 What's better than a day in Paris? A day in Paris that also includes the best views of the city. With The Paris Pass, you can experience the viewpoint on the 56th floor of Tour Montparnasse, where you can see just about everything. You'll be able to spot the most famous sights in Paris, including the Eiffel Tower and Arc de Triomphe, as well as Notre Dame Cathedral and Sacré-Cœur Basilica.
Galeries Lafayette.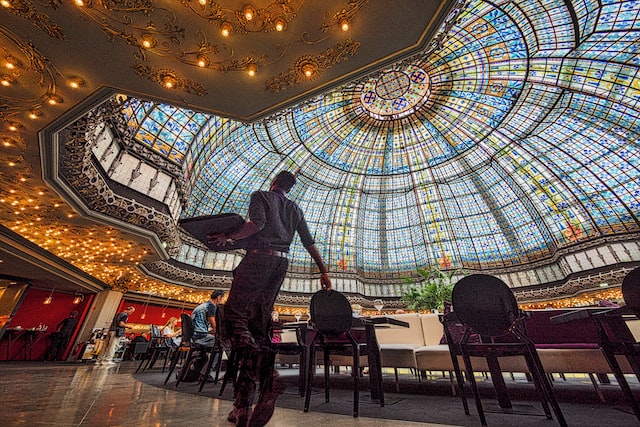 The Paris Pass has you covered if you're searching for a private 90-minute heritage tour before Galeries Lafayette opens its doors. You will be taken on a tour through the landmark's past and be able to see panoramic views from the terrace and the beautiful stained glass dome up close. Both English and French are accessible for the tours.
Aquarium de Paris.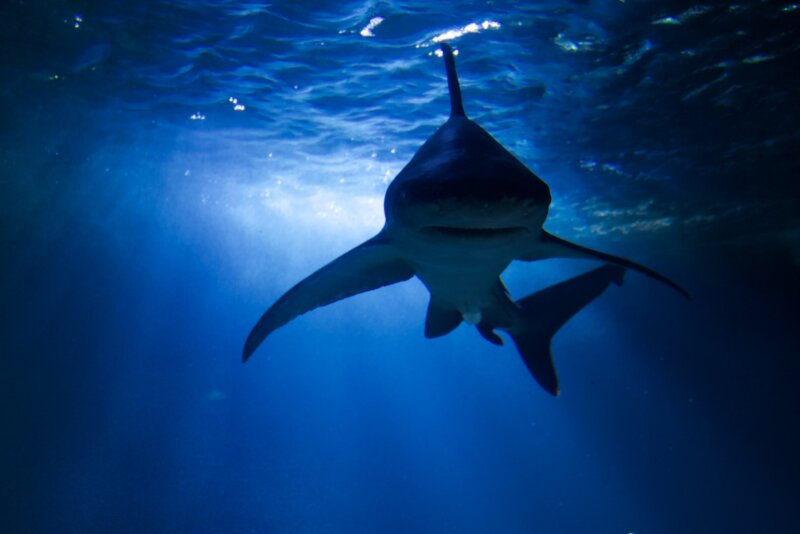 You may be surprised to learn that the Paris Aquarium is France's biggest tank, and it is included in your all-inclusive Paris tourist pass, and it is 20 minutes walk away from the Eiffel Tower. It's a fascinating and abounding natural world beneath the sea, with over 500 species dwelling in over 3,500 m2 of water. As divers guide you throughout the day, you'll encounter sharks, sea urchins, clownfish—and more! You'll learn about their underwater lives while exploring this incredible environment.
Latin District.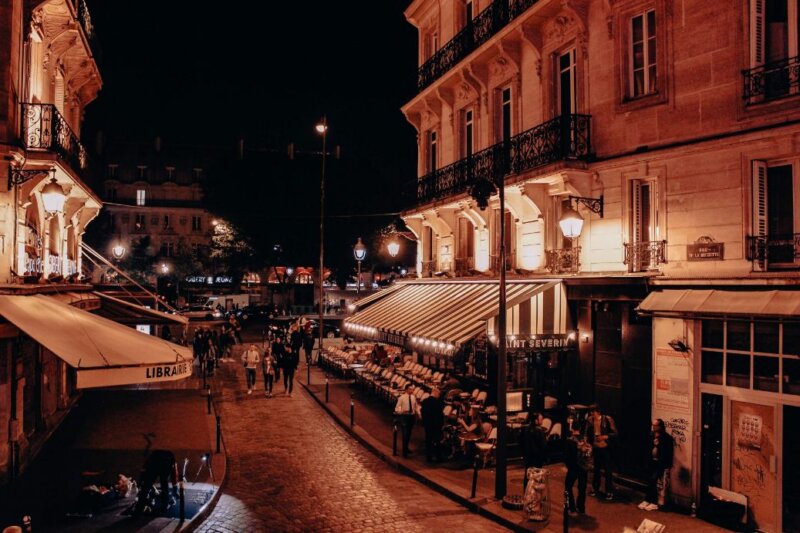 Now, you can take a 90-minute tour of the Latin District and not pay a dime. That's right: your Paris attractions pass gets you in for free. Not only that, but you'll also get a guided tour of all the best spots to see in that part of Paris City. On this tour, you'll learn all about the Latin District, but unlike other excursions, you'll have plenty of time to get the perfect pictures along the way.
River Seine.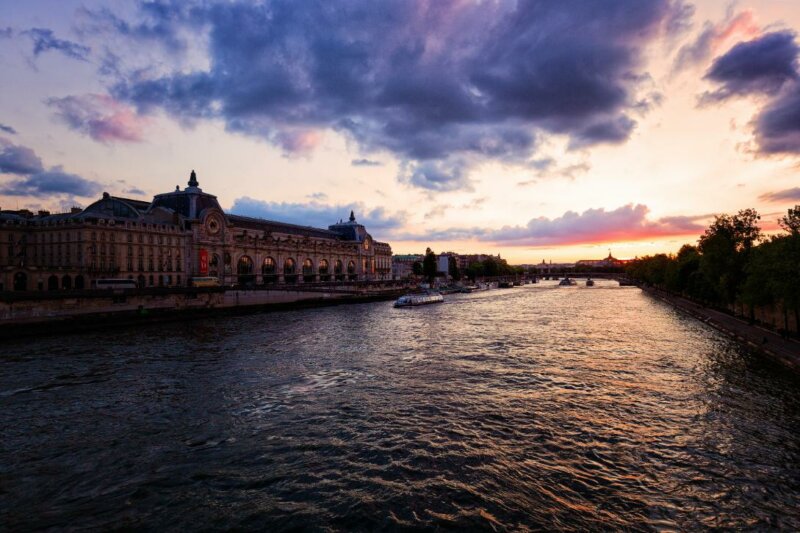 The Paris Seine river supplies approximately half of the water used in the city and is basically the lifeblood of Paris. It is also the subject of many impressionist paintings like Bathers at La Grenouillere by Monet and Seine River at Asnieres by Renoir.
Using your Paris attractions pass, you can go on a Seine river cruise and learn about the city's secrets and intriguing history as you enjoy an audio guide in 13 languages. Aside from the Seine river cruise, your all-in-one pass allows you to participate in the 2.5-hour-long walking tour, where a local expert introduces you to Paris' most famous sights along the River Seine.
The Musée Grévin.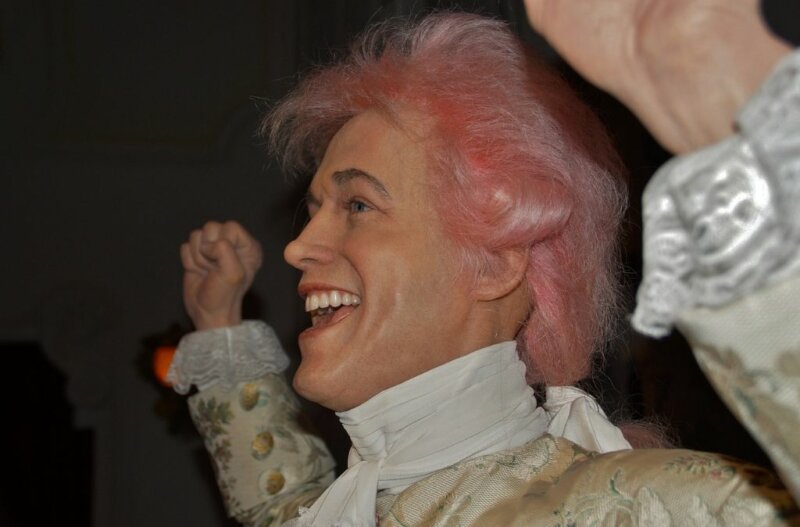 If you're looking for an enjoyable day in Paris, you can't go wrong with the Musée Grévin. Here, you'll see more than 200 wax figures of celebrities and 100 more famous faces.
Les Caves du Louvre.
Whether you're interested in a guided tour in English or a self-guided tour available in eight languages, you'll get to taste three French wines inside the historic royal cellar using your all-inclusive sightseeing pass. A certified sommelier can teach you the secrets of the trade and tell you about the wine-producing regions of France.
Attractions you can visit if you have a Paris museum pass
The Louvre Museum.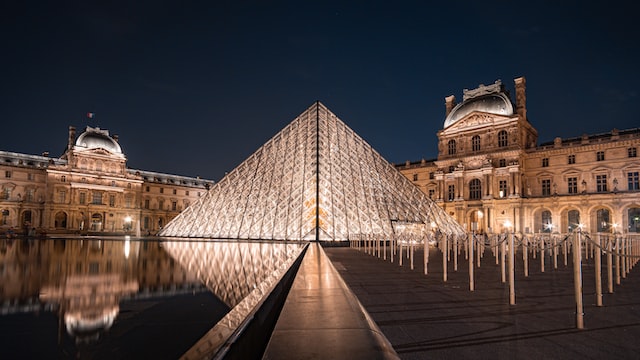 You can enjoy the magnificent architecture and breathtaking art pieces at The Louvre, including the Venus de Milo and Leonardo da Vinci's Mona Lisa, with free entrance. You can skip the line entry and go straight to security check.
See Related: Glass Pyramid at The Louvre: History & About
Arc de Triomphe.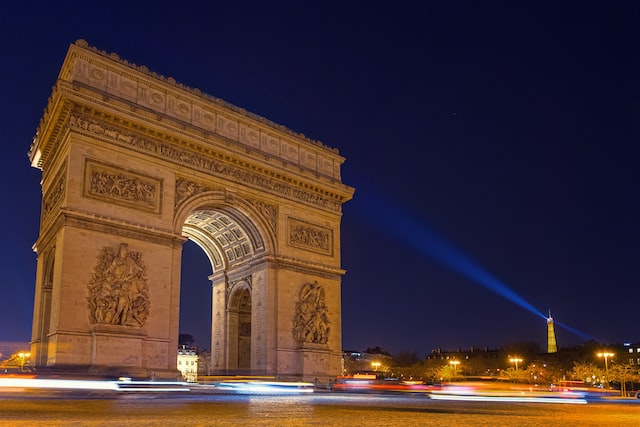 Visiting the Arc de Triomphe is one of the most iconic experiences in Paris. The monument is still one of the best places to view the city. The viewing deck offers Paris Pass holders a chance to stand on the top of this impressive structure. From here you can see some of Paris' most famous landmarks, including the Eiffel Tower.
See Related: Most Famous Historical Landmarks in Paris
Palace of Versailles.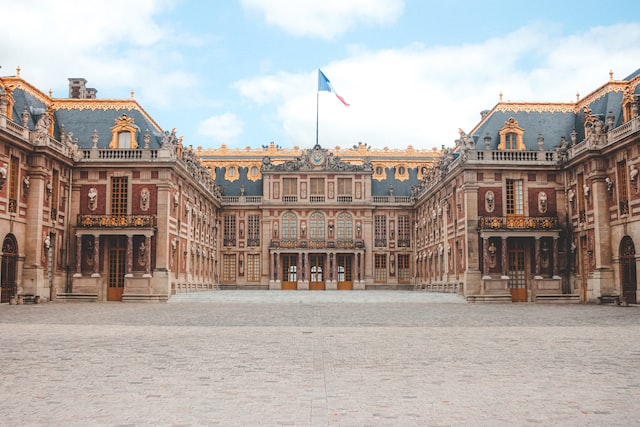 Chateau De Versailles is the perfect place to take a stroll and retrace Louis XVI and Marie Antoinette's steps. You can also explore the Grand Trianon, the gardens, and the palace.
Musée d'Orsay.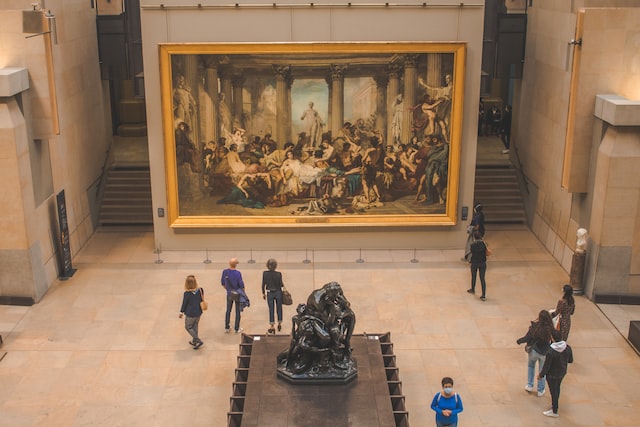 You will save some time here because the Paris Museum Pass allows you to skip the line. This museum is the perfect place to explore the works of old masters, and you'll be able to take in the beauty of the building's architecture while you're at it. The museum's chic café is right behind the building's enormous clock face, so you can grab a bite to eat or sip on a coffee while taking in all that history.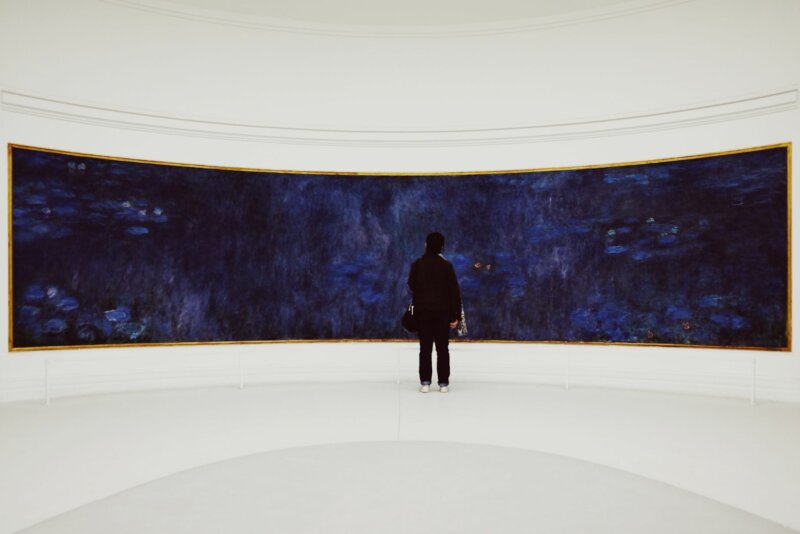 The home of some of Monet's famous 'Water lilies' series, the Orangerie is a fascinating structure to explore. Use your Paris Museum Pass to peruse artwork by old masters and learn about the history of this intriguing location.
Sainte-Chapelle.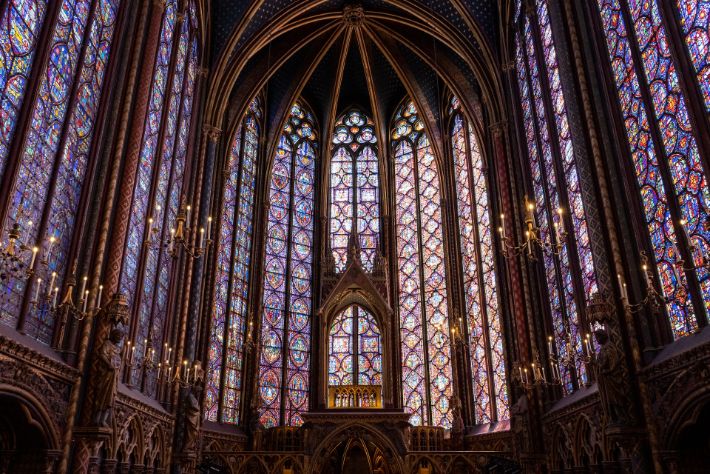 You'll get the chance to see one of the most important Christian landmarks in Paris. Delve into more than 800-year history and discover what you've been missing. Over 1,100 biblical events are depicted in 15 enormous windows of Sainte-Chapelle.
See Related: Best Gothic Cathedrals in Paris, France
Panthéon.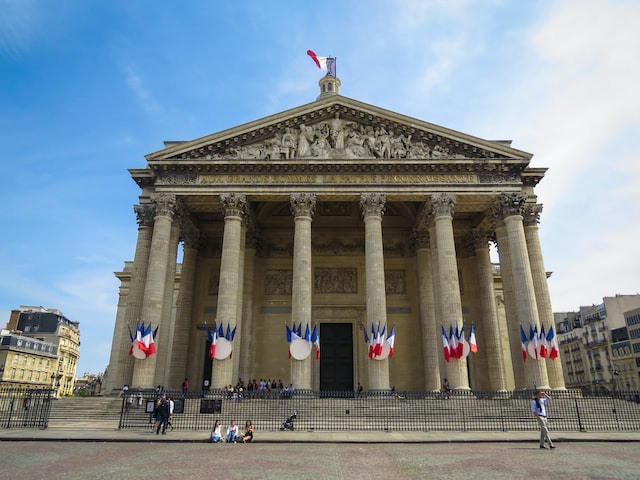 This place will give you a sense of the grandeur of this city's history. Built in 1764, it was designed to rival St Peter's in Rome and St Paul's in London.
It houses a permanent exhibition dedicated to the people buried here, such as Voltaire and Alexandre Dumas. The building is magnificent – with its huge dome and impressive columns – but its real treasure lies within: the tombs of some of France's most distinguished citizens.
Rodin Museum.
Located in the beautiful park of the Hôtel Biron, this museum houses the works of Auguste Rodin. If you're interested in learning about the life and work of this famous artist, you won't be disappointed by this museum's offerings. The sculpture garden is also well worth a visit. You can get lost in the beauty of its sculptures while enjoying a moment of calm away from the hustle and bustle of the city.
There are dozens more places in Paris and around Paris that you can go to using The Paris Pass. If you want to know more about the attractions you can visit and activities you can participate in using the pass, check out their Attractions page.
See Related: Art Museums in Paris
Is transportation included?
If you're talking about unlimited public transportation, the short answer is no. But don't worry—you can still get around the city and see all of the top attractions on your own with ease.
It might be tempting to think that you can use your Paris Pass as a form of transportation, but unfortunately, free public transport is not included in the price of your pass. You'll have to buy Metro tickets separately.
The good news is the Paris Pass includes a 1-day Big Bus Hop-On Hop-Off Tour, which is the most efficient and easiest way to experience the best of Paris. The bus tour includes stops at 10 of the city's most iconic landmarks and top attractions, including Notre Dame Cathedral and the Eiffel Tower. Additionally, The Paris Pass users receive free headphones with pre-recorded commentary in 11 languages, which is ideal for foreign tourists.
How much is The Paris Pass?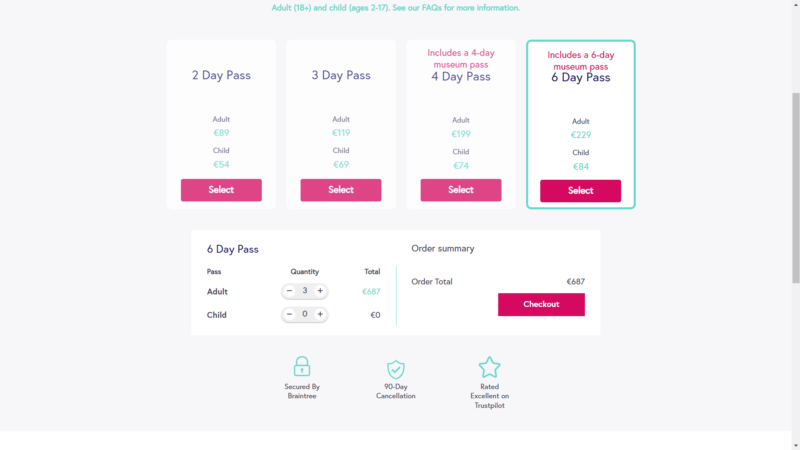 The Paris Pass price depends on the pass holder's age and the ticket's duration. The more days the pass you buy is for, the lower the price is per day. There are two kinds of the pass – for adults, who are people aged 18 and above, and for children, who are aged 2-17 years.
Pricing for an adult tourist pass
2-day pass – €89 ($87.58)
3-day pass – €119 ($117.10)
4-day pass – €199 ($195.83)
6-day pass – €229 ($225.35)
Pricing for a child tourist pass
2-day pass – €54 ($53.14)
3-day pass – €69 ($67.90)
4-day pass – €74 ($72.82)
6-day pass – €84 ($82.66)
Where can I buy The Paris Pass?
You can directly buy The Paris Pass online from its official website.
Choose your pass and the quantity you want to order, then checkout. The next page will ask you when you will visit Paris, but this doesn't activate your pass. You can enter your promo code, if you have any, on that page. Click the "Continue payment" button to proceed.
You can choose whether to use a debit/credit card or PayPal on the confirmation page. The page will require you to provide your email address where they will deliver your Paris Pass. You will enter your card details, personal details, and billing address.
Before confirming your order and paying, make sure to read the Terms and Conditions. Check the box if you agree, and click the "Confirm order and pay" button.
What's next?
Assuming you bought the tourist pass, you must wonder how it works. Worry not; here's what you need to know.
You would get an email with the necessary details if you bought the pass online through their website. You can use their app to access the pass, download the pdf to your phone, or print a physical copy.
If you have a 4- or 6-day pass, you will receive a digital All-Inclusive Pass and a physical Paris Museum Pass card. The digital All-Inclusive Pass may be quickly connected with the Go City app. When you arrive in Paris, pick up your Paris Museum Pass from the Big Bus Information Center (located at 11 Avenue de l'Opéra, 75009 Paris). Note that their operation hours start at 10 am and end at 5 pm, and the earlier you collect your physical pass, the earlier you can use it.
How does it work?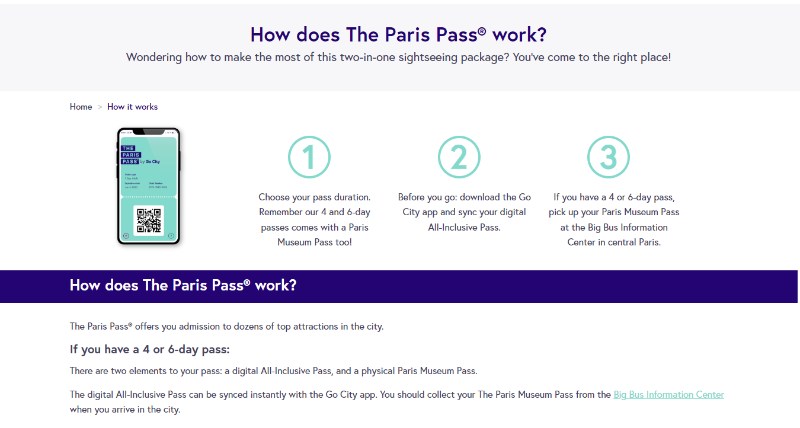 First things first: card activation.
When you arrive at your first attraction, The Paris Pass will be activated. To take advantage of your pass's benefits, we advise activating your pass as soon as possible in the morning.
Once activated, your passes are good for the consecutive days you have left on them. In other words, if you activated a 3-day pass on a Wednesday, you may use it for the entire Wednesday, Thursday, and Friday.
Please note that while you can walk in at some of the attractions, you'll need to make reservations for some of them. The list of the places requiring reservations can be found on their Reservations page.
Using The Paris Pass
The Paris Pass is very easy to use! Skip the ticket line and go to the entry. You need to present either your Paris Pass or your Paris Museum Pass to enter an attraction. So when you're out and about, keep them both close at hand. Instructions on how to use the attractions pass on each place can be found on the "Know before you go" tab of the "The Essentials" section on each attraction's page.
The pass duration spans the consecutive days of the type of Paris tourist pass you bought, so make sure to use it wisely to get a lot more than what you paid for.
1-day Big Bus Hop-On, Hop-Off Paris Day Tour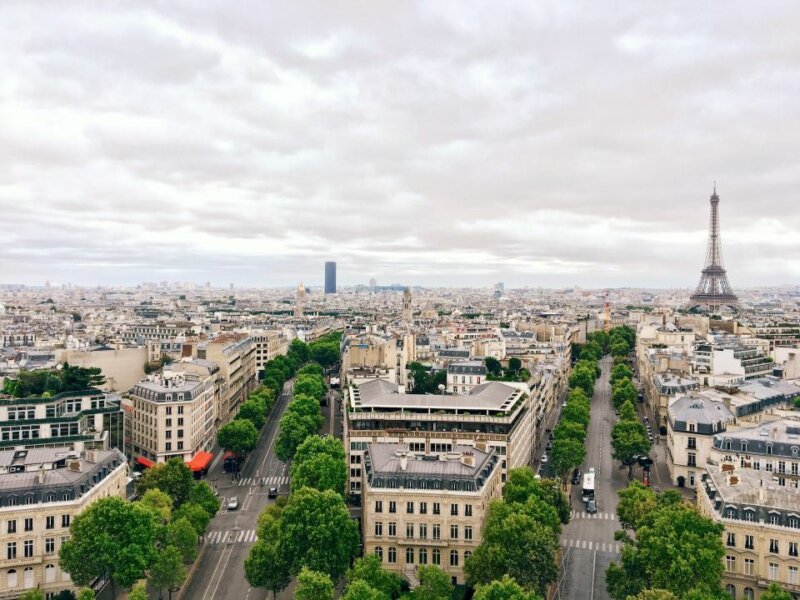 Visit the most famous spots in Paris at your own pace, with unlimited free rides (hence the name 'Hop-on, Hop-off') on the Big Bus Paris for a day. If you want to use your one-day bus tour privilege, go to any of the stops listed below. Remember that the buses run every 40 minutes from 10 am to 5 pm.
Eiffel Tower
Quai Branly, Entrée 2 Tour Eiffel
Champ de Mars
Avenue Joseph Bouvard
Opera Garnier
Facing 15, rue Scribe (next to the Roissy airport shuttle bus stop)
Louvre-Pyramide/Big Bus Information
11 avenue de l'Opéra (by Big Bus information center)
Louvre-Pont des Arts
Quai François Mitterrand (near Pont des Arts)
Notre Dame
3, Rue Lagrange (outside souvenir shop, opposite park entrance)
Musée d'Orsay
58 Place Henry de Montherlant (facing the museum)
Champs-Elysées
156, avenue des Champs-Elysées (facing the Arc de Triomphe)
Grand Palais
Avenue Winston Churchill (facing Grand Palais and Petit Palais)
Trocadéro
Place du Trocadero (next to the Musée de l'Homme)
We recommend using an online map to easily find the places mentioned. To use The Paris Pass on this tour, just show it to the bus conductor when onboarding. Learn more about the Hop-On, Hop-Off Paris Day Tour routes on the official page of Big Bus.
Pros and Cons of using The Paris Pass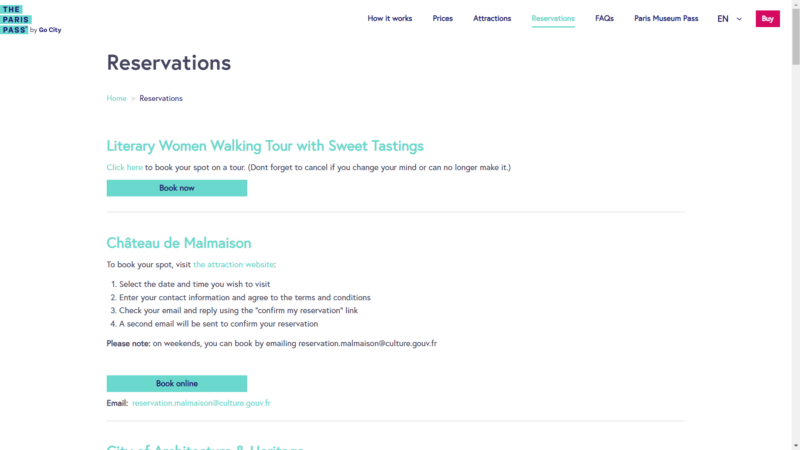 The Paris Pass is a great way to see the city. It's a time-saving pass that allows you to skip long lines and get discounts on attractions and food. But it's not perfect. Here are seven pros and four cons of using The Paris Pass.
Pros
The Paris Pass offers an incredible amount of value for its cost. If used correctly, it guarantees the ultimate Paris experience.
The Paris Pass holders get free entry to the attractions included.
The Paris Pass offers many different types of passes to fit your needs—from 2-day passes to 6-day passes, adult passes, and child passes!
You'll have a vacation that is highly organized and jam-packed.
In the event of unanticipated issues or delays, a 90-day cancellation policy ensures you can get refunded before your trip.
You can access a lot of unique discounts at various restaurants and shops throughout the city with the Paris Pass!
You can skip the line entry at many popular attractions.
You will save a lot of time in museums using the Paris Museum Pass.
The Paris Pass includes an audio guide for many of the museums and monuments covered by the pass, giving more information about each attraction and helping improve your experience.
Cons
You can only use The Paris Pass for a maximum of consecutive days.
You need to know what you want to do and where you want to go in Paris City when you buy your pass to make it worth the purchase.
It doesn't cover everything—some places and things are not included in the pass, such as entrance fees for Paris museums and attractions not included in the list or rides at Disneyland Paris. There's no free public transport either, so you should get a separate public transport pass or buy your own ticket each time you leave for sightseeing.
You can only use it one time for every attraction. Repeat entry using The Paris Pass is not allowed.
How do I decide whether or not to buy The Paris Pass?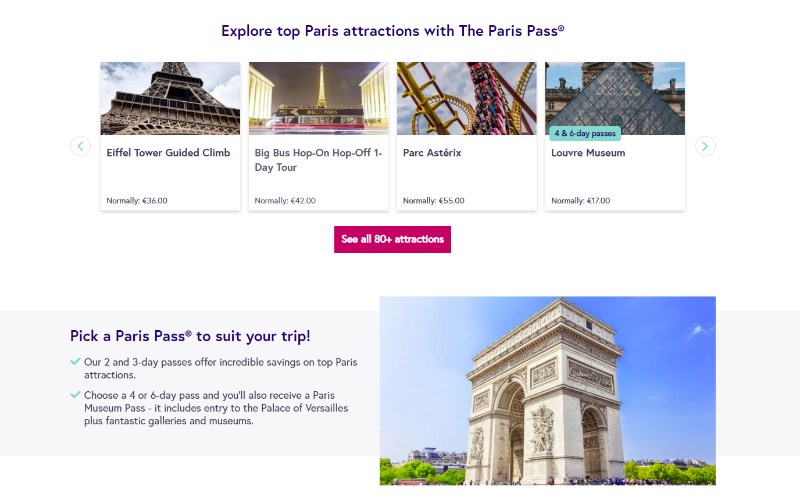 You've read the pros and cons of The Paris Pass. You know what it offers and what it doesn't. Now, we will help you decide whether or not to buy this Paris city pass. Let's break down your decision-making process. Get a pen and paper and prepare to write, research, and calculate. Let's start!
First step: Figure out how much time you will spend at each attraction.
If you're only visiting one attraction, then this all-in-one pass will be more expensive than buying individual tickets for each attraction. However, if you are visiting multiple attractions and plan on spending a few hours at each one, then this pass may be cheaper than purchasing individual tickets.
Second step: Figure out how much time it would take you to purchase all of the tickets individually.
Compare that amount of time with how long it will take for the staff at each attraction or museum to check your ticket with their scanners and let you into their facility. Once again, if one attraction takes longer than another, then this pass might not be worth it for that particular attraction because it will take longer for them to check your ticket than another attraction would take for them to check theirs out individually.
Third step: Compare prices individually
You'll need to figure out how much money you would save by purchasing the pass instead of buying all those tickets individually. This will be a little tricky because you have to consider how much the pass costs and how many attractions you can visit in one day.
Final step: Calculate and compare
Add up all the ticket prices together—including entrance fees, guided tours, etc.—and compare that sum with The Paris Pass's price (which varies depending on the pass type). Is the tourist pass less expensive than buying individual tickets for every site on your list? Then go for it!
How can I make the most out of The Paris Pass?
The Paris Pass is a great tool for helping you navigate the city and get the most out of your trip. But you might not know everything it can do for you, so we've put together this handy guide to help you make the most out of The Paris Pass.
Make plans ahead of your trip.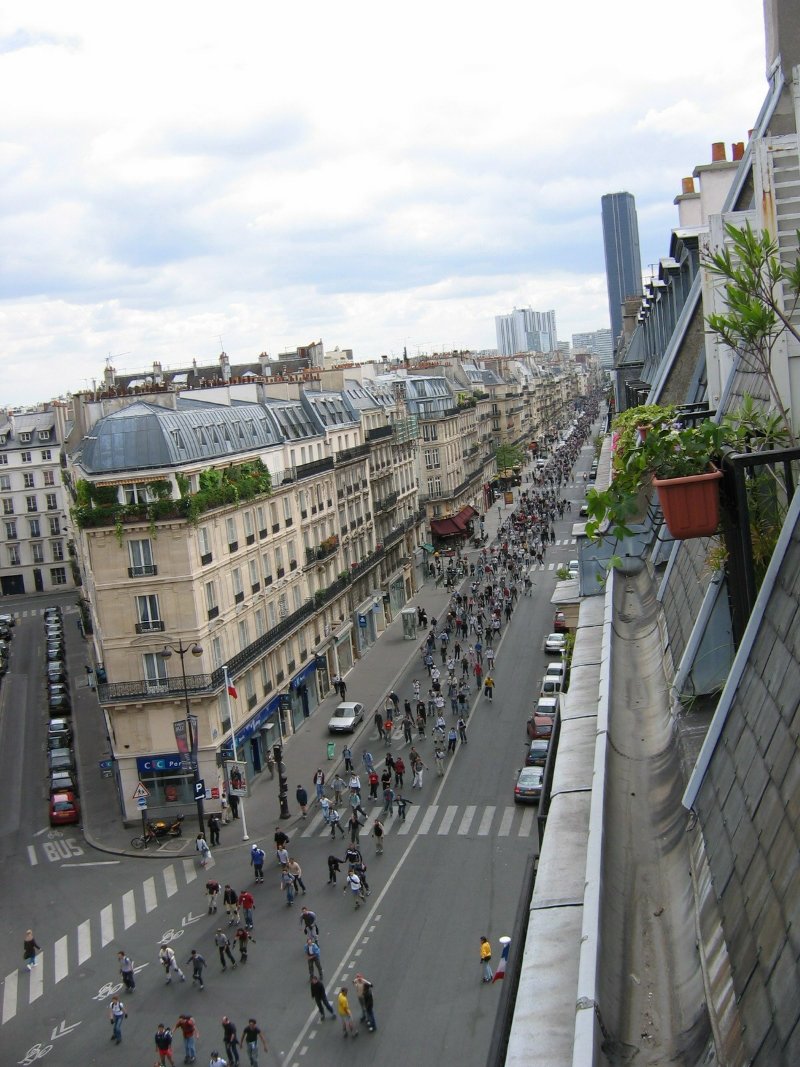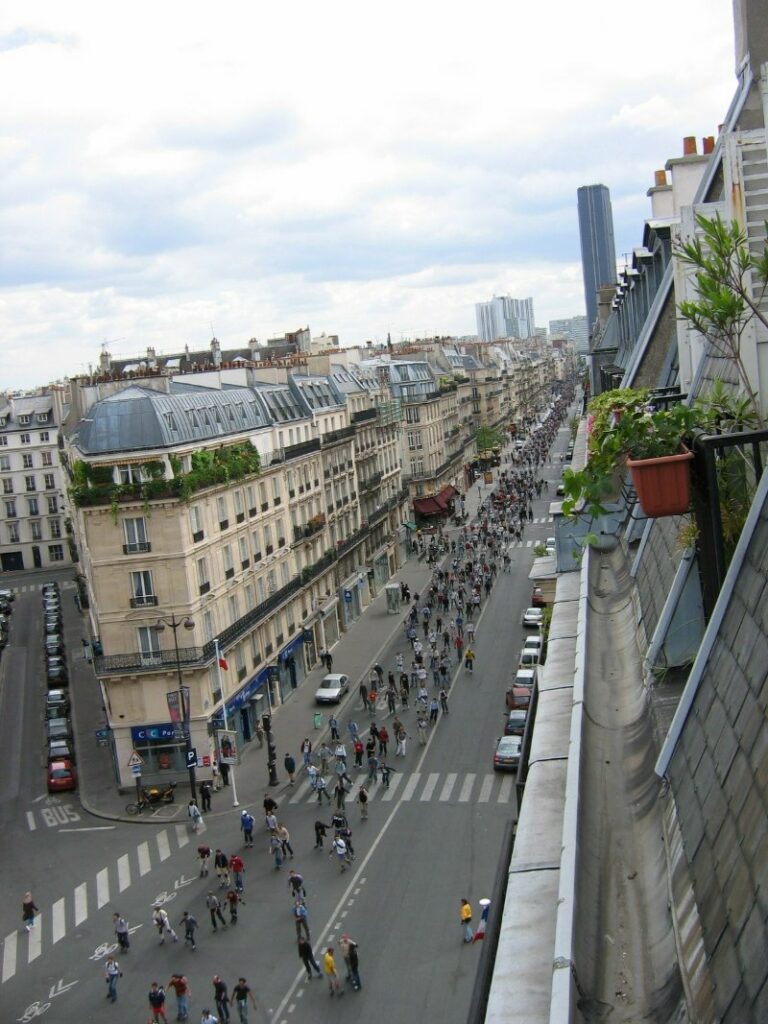 The Paris Pass is a great way to get the most out of your time in Paris, but it's important to plan. T you make an informed decision on which Paris Pass is right for you, do some research to find out which attractions the pass includes and which you plan to visit.
For example, if you want to visit the Eiffel Tower and Musée d'Orsay, they are included in two different passes: The Paris Pass with Museum Ticket and The Paris Pass with Fast Track Entry. If you plan on visiting both museums during your trip, it's worth considering buying the pass with museum tickets because it will save you money compared to purchasing them individually.
Think carefully about the Paris city pass you're buying
The longer the validity of The Paris Pass after activation, the more you save.
It's simple. The longer your pass is valid after you activate it, the more money you'll save on attractions and services in the city. So, if you're planning to visit several museums, go on a ride aboard a Seine river cruise, or even just grab a coffee at a café, a longer validity period will save you money!
Read The Paris Pass guidebook.
The Paris Pass digital guidebook is your key to the city. It's packed with information, tips, and advice on how to make the most of your trip. You can download the digital Paris Pass guide after filling out a form. You'll also get a downloadable free map in the email, together with the guidebook.
Our top tip? Read through it before you go so you're prepared and can get the most out of your pass!
Remember: Day 1 of your Paris attractions pass is the day you use it for the first time.
The best way to get the most out of your Paris Pass is to start using it as early in the morning as possible. Remember that it will only matter which day you use the pass and that the pass is valid for consecutive days, including the activation day.
Activating one component does not activate the other.
Activating your sightseeing pass does not activate your museum pass; the same is true the other way around. Your museum pass will only be activated upon visiting a museum. The All-inclusive attractions pass will be activated upon first use.
Go to the pricey places first.
You may be thinking that this doesn't make sense since your Paris Pass covers most of the city's top attractions. But if you take it from us: don't leave out any of the big ticket items! We know it can be tempting to save purchase value by skipping some of the higher-priced sites and museums, but trust us—it's worth seeing them all.
Be early for the Big Bus Tour.
Why? Because if there's one thing that makes this tour so great, it's that you can spend as much time at each stop as you want. That means that if you're not running around all day—and who wants to do that?—you can take your time with each site and really soak in the culture.
Note: There are privileges for the elderly and young
If you're an EU citizen under 26, a senior, or if you have young kids with you, you can get reduced entrance fees at some attractions and sites and sometimes even free admission.
Purchase public transport tickets or passes separately
A Paris Pass is great for a lot of things, but it doesn't include free public transport.
If you want to take the bus or subway, make sure you buy your public transport tickets ahead of time if possible (you can purchase them from self-service machines at stations or from bus personnel). You can also buy a public transport pass if you don't want to get in line for tickets. If your schedule is flexible enough for some last-minute planning, don't worry about it! Just hop on board and pay your fare once you get on.
Remember the number of entries allowed for each Paris Pass component.
Paris Museum Pass allows unlimited entry into the museums during the period of validity of your Pass after activation. In other words, you can visit the museums multiple times during the period of activity of your pass.
The Paris Attractions Pass is only good for one visit to each attraction, however, so explore each attraction as much as you can during the time you are there.
Book reservations ahead
If you're planning on using The Paris Pass to see all of the Paris attractions included, we recommend booking ahead for the attractions and activities that require reservations (like the Eiffel Tower guided climb, the Louvre Museum, and Sainte-Chapelle).
Some attractions can only be booked on certain days or times, and some have limited capacity and only allow a certain number of bookings per day or time slot. So don't risk missing your chance!
You cannot skip all lines.
If you're a Paris Pass or Paris Museum Pass holder, you might be able to skip the line at certain attractions.
Look ahead in the Guidebook or the Paris Pass website to check if an attraction provides Skip the Line access. For example: if you want to see the Louvre, you can look in your Guidebook and see that it says, "Skip the Line."
The Paris Pass and The Paris Museum Pass is a great way to skip the ticket line at popular attractions, but it's not a free pass to the fast-track security lines at some attractions. These attractions have security checks, so you'll have to wait in line like everyone else.
So while The Paris Pass will help you get your tickets faster and avoid the ticket lines, it will not help you get through security any faster than anyone else in some attractions.
Prepare for Paris crowds, especially in the summer.
No matter what time of year, you can expect to find a few tourists in Paris. The summer months are usually the busiest—not only because it's peak tourist season but also because many schools are on holiday. If you're planning on visiting during this period, it's best to plan your trip around major events.
If you want to avoid the crowds and lines, consider visiting Paris in late fall or early spring when the weather isn't too cold or hot yet outside but still pleasant enough inside most museums or shops without requiring too many extra clothing layers underneath your jacket or sweater.
Take it easy
There are so many attractions included with your Paris tourist pass that it would take months of exploring just one at a time to try them all. And even if you did manage to see them all, chances are that you'd still be left wanting more—because there are so many other things to do to experience Paris!
That's why we recommend that people not try to see all the included attractions in one visit. Prioritize the most popular attractions (Eiffel Tower, Louvre, River Seine, etc.) to get the most out of the pass.
Some people get their Paris Passes and go down the list, visiting as many as they can squeeze into their trip—and then wonder why they didn't have time for anything else! We've found that people feel overwhelmed by too many choices and miss out on some really special experiences because they were too busy trying to fit everything in.
Is it worth it?
We've been asked a few times if The Paris Pass is worth it. And our answer is a resounding yes!
Based on our experience, it's a great way to save money on things that cost a lot in Paris—like museums and tours. We got the ultimate Paris experience for a much cheaper price than normal, thanks to the all-inclusive sightseeing pass and Paris Museum Pass.
The Paris Pass can be an extremely useful tool for tourists and a great value for your money. If you plan to visit several museums, monuments, and attractions during your stay in Paris, the pass can help you save a considerable amount of time and money compared to buying individual tickets to each place. However, the pass is certainly not suited for everyone. I wouldn't recommend it to those planning to visit only a few places in Paris since the cost is greater than individual tickets.
If you're visiting Paris soon and want to get more bang for your buck, then definitely consider purchasing The Paris Pass!
Frequently Asked Questions
What are the purse values of each kind of tourist pass?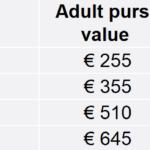 This table shows the purse value (the maximum amount you can use based on the standard gate price for each attraction) of the different types of The Paris Pass.
Are there discounts for groups, students, or senior citizens?
No further discounts are being offered when booking the tourist pass.
The Paris Pass does not offer any other discounts beyond the current ones available.
What if my plans change, and I cannot use The Paris Pass?
Starting on September 1, 2020, all customers who purchase passes will be eligible for refunds on unused passes for up to 90 days following purchase. If you plan on using The Paris Pass within 24 months, you can do so since the pass is valid for that period after purchase.
When and for what purposes can I use the Paris Museum Pass?
If you purchase a 4- or 6-day Paris Pass, you will also receive the Paris Museum Pass. You will therefore receive free admission to more than 50 renowned museums, including the Louvre, Musée d'Orsay, and the Arc de Triomphe, and all the fantastic attractions included in your Paris Pass. If you want to learn more about the Paris Museum Pass, go to The Paris Pass' Paris Museum Pass page.
For other inquiries, you may go to the official website of The Paris Pass.
Related Resources: