Tour Details
Duration: 1 hour
Rating: 4.6
Tour Description
Join them for a luxurious Paris Brunch Experience by Luxury Bus. Indulge in a delectable brunch spread while taking in the stunning sights of the city of love. their tour takes you to the finest brunch spots in Paris, where you can savor the local cuisine and enjoy the charming ambiance. From the iconic Eiffel Tower to the picturesque Seine River, their tour showcases the best of Paris's landmarks, history, and culture. their knowledgeable guide will provide fascinating insights into the city's rich heritage and hidden gems. Don't miss this unforgettable experience that combines food, culture, and luxury transportation. Book your Paris Brunch Experience today!
Description
Step aboard our luxury bus and indulge in the ultimate Paris brunch experience. Savor the city's culinary delights as we whisk you through the charming streets of the City of Light.
From the flaky croissants to the velvety espresso, every bite and sip will transport you to a world of pure gastronomic bliss. Let us take care of the details so that you can focus on the flavors. Bon appétit!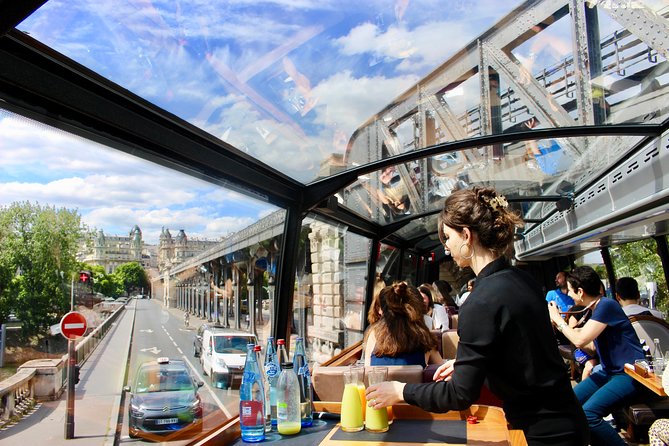 Related Resources