There is something undeniably magical about spending weekends in Paris, the city of love and culture. The French capital's charm and elegance are on full display as you wander its monument-lined boulevards, explore its masterpiece-filled museums, and absorb the unique atmosphere of its diverse neighborhoods. Whether it's your first visit or you're a seasoned traveler, a weekend in Paris offers a treasure trove of unforgettable experiences that cater to every taste and interest.
During a weekend in the city, travelers can explore iconic landmarks such as the Eiffel Tower, Notre Dame, and the Champs-Elysées or venture deeper into Parisian life by uncovering hidden gems in the Marais, Invalides, or Beaubourg districts.
🗼 Paris Insider's Top Picks! ✨
Dive into the heart of Paris with our handpicked partners. Trusted by thousands, they ensure you experience the best of Paris.
The city's excellent transport network helps cover much ground quickly. Furthermore, no Parisian experience is complete without indulging in its world-renowned gastronomy that spans from delightful street-side cafés to gourmet fine dining.
To make the most out of your weekend in Paris, a well-planned itinerary is essential. This will ensure that you not only experience the essential destinations but also immerse yourself in the vibrant local scene. From picturesque sunrises at Trocadéro to exquisite cocktails at the Experimental Cocktail Club, this city surpasses any expectations and captures the hearts of those who visit. So, prepare yourself for an enchanting Parisian weekend filled with unparalleled beauty, culture, and history.
Top Attractions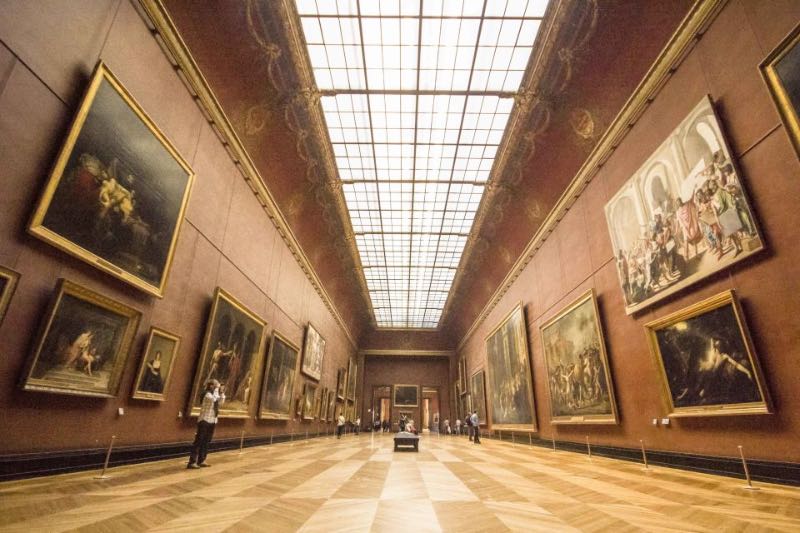 Museums
Paris is home to numerous world-class museums worth checking out during your weekend visit. Some must-see museums include:
Louvre Museum: Renowned for its impressive collection, including the famous "Mona Lisa," this museum should be at the top of your list.
Musée d'Orsay: Housed in a beautifully restored former railway station, the Musée d'Orsay features an excellent collection of impressionist art.
Centre Pompidou: Experience modern art and architecture at this unique contemporary museum. Its exterior alone is worth seeing.
Historical Sites
Paris is steeped in history, and a weekend visit wouldn't be complete without exploring some of its iconic historical sites:
Notre-Dame Cathedral: This Gothic masterpiece is France's most visited monument.
Eiffel Tower: A symbol of Paris and one of the most recognizable landmarks in the world, it's a must-visit for any first-time traveler.
Sainte-Chapelle: Known for its impressive stained glass windows, Sainte-Chapelle is a Gothic gem on Île de la Cité.
Parks and Gardens
When you're looking for a break from the bustling city, enjoy some tranquility in Paris's beautiful parks and gardens:
Jardin du Luxembourg: A favorite among locals and tourists alike, this well-manicured park offers a peaceful retreat in the heart of the city.
Bois de Boulogne: Located west of Paris, this expansive park features many activities, including rowboat rentals, bike trails, and picturesque gardens.
Parc des Buttes-Chaumont: Known for its dramatic landscapes, this park boasts a picturesque lake, cliffs, and stunning views of the city.
See Related: Best Desserts in Paris to Try
Culinary Experiences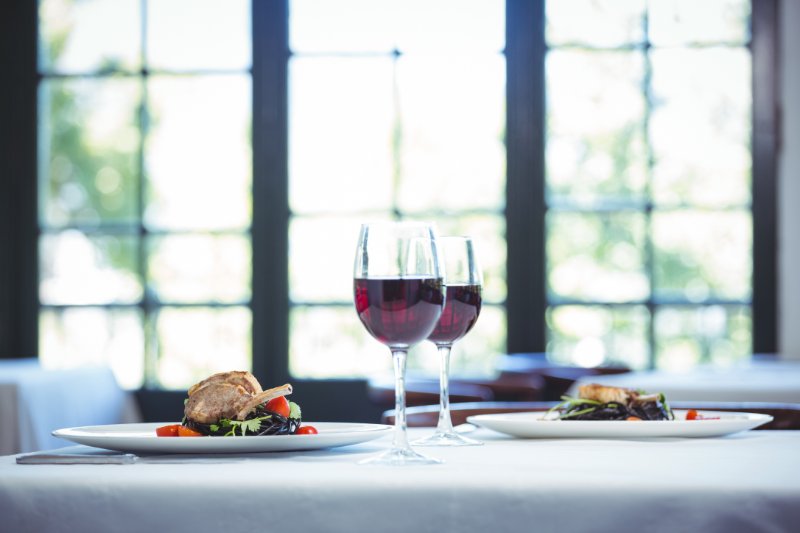 Restaurants
Paris, known for its rich culinary heritage, offers many exceptional restaurants. One classic dish to try while in the city is steak frites, and La Bourse et La Vie is a renowned spot for this delicious choice (source: Food Travelist). For those more interested in the cooking process, consider booking a cooking class or market visit for a Paris culinary food and wine tasting tour offered by The International Kitchen.
Street Food
Parisian street food is a must-try for any visitor. Options include savory crepes, falafels, and delicious baguette sandwiches. If you're keen on a memorable cycling adventure, consider joining a four-hour culinary tour by bicycle, which will take you through some of the city's street food hotspots, ensuring you sample a taste of authentic Paris.
Pastry Shops
Don't forget to indulge in French pastries, a true delight for the taste buds. Sign up for a dessert and French pastry class or visit one of the prominent pastry shops in Paris to savor the variety of croissants, macarons, and éclairs. Make sure to include a taste of these delicious buttery confections in your trip while exploring the city's many gastronomical delights.
See Related: Best Food Tours in Paris, France
Entertainment and Nightlife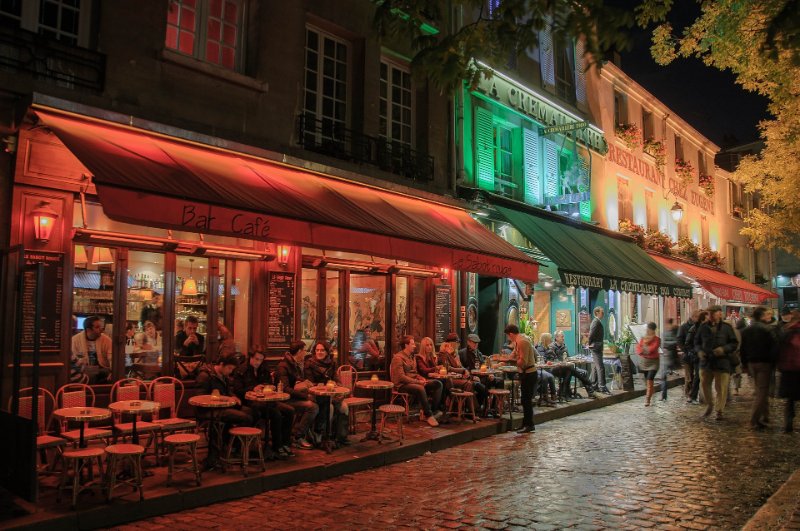 Live Music Venues
Paris boasts a variety of live music venues, offering everything from jazz to rock performances. One notable venue in the city is La Gare, a converted train station in La Villette, which hosts free concerts – mainly live Jazz – from 9 pm daily.
See Related: Affordable Restaurants in Paris with a View
Bars and Clubs
Bastille is a popular spot for nightlife, featuring a range of nightclubs, dive bars, musical bars, and music venues. Rue de La Roquette is home to several renowned bars that are worth a visit during your trip to the French capital. In terms of drinks, you can expect to pay around €6-10 for a beer, €8-15 for a glass of wine, and €12-20 for a cocktail at most bars and clubs in Paris.
Some popular nightclubs in Paris charge a cover fee, typically ranging from €10-30, which may include a complimentary drink or two.
Theaters
Paris is also well-known for its vibrant theater scene. Some top venues to consider for a night of theater and entertainment include:
TheâtredelaCitéInternationale: This theater features plays, music, and dance performances from around the world.
English Theater – ComédieBastille: An intimate space showcasing English-language productions.
Remember to check out event calendars and book tickets in advance to make the most of your weekend in Paris.
See Related: Best Free Walking Tours in Paris, France
Outdoor Activities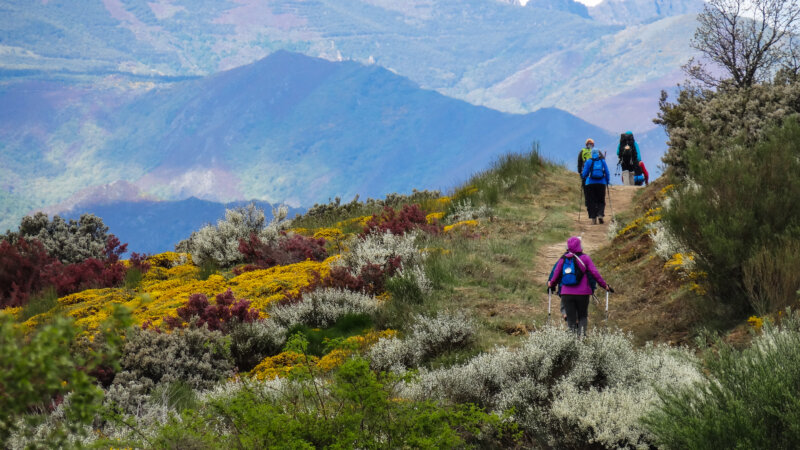 Walking Tours
Paris is a beautiful city for leisurely walks and exploring its historic neighborhoods. One of the most popular walking tours is around the Marais district, known for its trendy boutiques, art galleries, and charming architecture. Another great area to explore on foot is Montmartre, where you'll find the iconic Sacré-Cœur Basilica and picturesque streets lined with cafes.
Cycling Tours
Cycling is a fantastic way to see Paris and experience its vibrant ambiance. Several bike tour companies offer guided tours of the city's main attractions, such as the Eiffel Tower, the Louvre Museum, and Notre Dame Cathedral. You can also rent a bike from one of the numerous Vélib' bike stations throughout Paris and create your self-guided cycling tour.
Picnic Spots
Paris has several parks and gardens perfect for picnicking, relaxing, and unwinding after exploring. Some popular options include:
Luxembourg Gardens: A beautiful park with a palace, fountains, and statues. Enjoy your packed lunch on the grass or the many shaded benches.
Bois de Boulogne: A large park in the 16th arrondissement, home to several lakes, a waterfall, and the Château de Bagatelle. A great spot for picnics, sports, and outdoor activities.
Parc des Buttes-Chaumont: This picturesque park features landscaped gardens, a lake, waterfalls, and a stunning city view. Perfect for a picnic with friends or family.
See Related: Best Places for Falafels in Paris
Shopping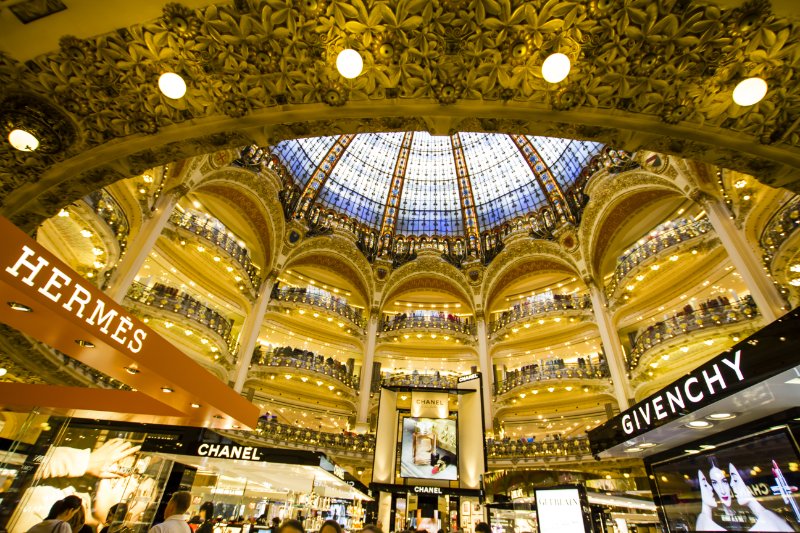 Vintage Shops
Paris is home to some of the finest vintage shops in the world. Many visitors flock to the Marché aux Puces de St-Ouen, a massive flea market that hosts 3,000 traders and up to 180,000 visitors each weekend. Here, you can find various vintage items, from clothing and accessories to furniture and home decor.
Another popular destination for vintage shopping is Rue Cler, a charming street in the Gros-Caillou neighborhood where you can browse numerous vintage stores and boutiques. If you're interested in smaller, more intimate vintage shopping experiences, consider scheduling a personalized shopping tour with a local expert who can guide you to the hidden gems of Paris's vintage scene.
Traditional Markets
Paris is renowned for its traditional markets, featuring everything from fresh produce to artisanal products. One of the best in the city is the Marché d'Aligre, an outdoor market that comes to life each weekday morning and weekend until 2:00 pm. This bustling market offers various fresh fruits, vegetables, cheeses, and baked goods.
For those who prefer an indoor shopping experience, don't miss the Marché Beauveau. This covered market, adjoining the outdoor Marché d'Aligre, is open all week long and offers a diverse selection of high-quality foods and local crafts.
See Related: How to Eat a Croissant in Paris
Contemporary Boutiques
In addition to its vintage and traditional markets, Paris boasts a vibrant scene of contemporary boutiques where you can find the latest fashion, art, and design trends. One notable shopping destination is the Palais des Congrès, a convention center northwest of the city with a shopping area open on Sundays. Here, you can explore a mix of fashion, arts and culture, food, and beauty offerings.
For a more curated shopping experience, consider visiting the boutiques in the fashionable Marais district, where you'll find a well-balanced mix of established brands and emerging designers. In this lively neighborhood, you'll discover a range of cutting-edge clothing, accessories, and homewares, as well as contemporary art galleries and innovative concept stores.
See Related: Best Secondhand & Vintage Shops in Paris, France
Travel Tips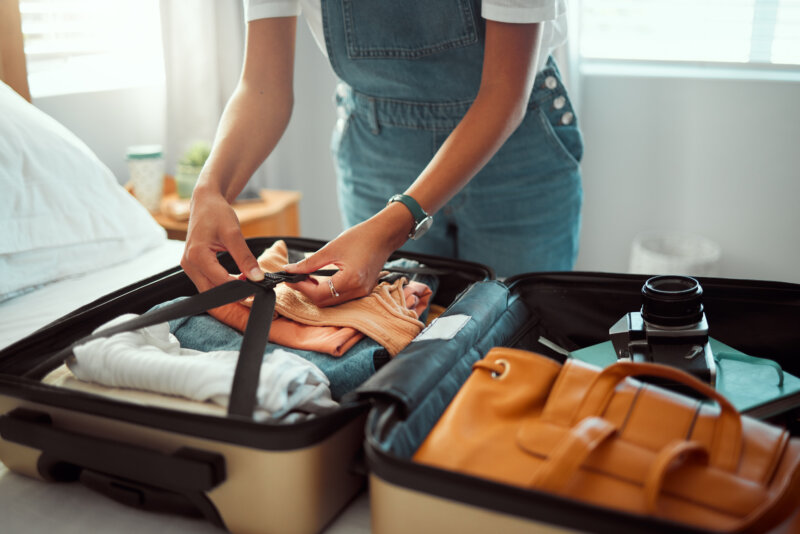 Public Transportation
Paris has an extensive public transportation system, making navigating the city easy during your weekend trip. The metro is highly recommended because it is well-connected and efficient. Here are some tips for using public transportation in Paris:
Purchase a rechargeable "Navigo Easy" card to conveniently access the metro, buses, trams, and regional trains (RER).
Remember that metro trains typically run from 5:30 am to 12:40 am during weekdays and until 1:40 am on Fridays, Saturdays, and on the eve of public holidays.
For a scenic view of the city, consider a river cruise with Vedettes de Paris or a hop-on, hop-off Batobus.
Opening Hours
Familiarize yourself with the opening hours of various attractions to make the most of your weekend:
Many museums, including the Louvre and Orsay Museum, are closed on Tuesdays.
Most shops and smaller museums close on Sundays, potentially limiting your options.
Opening hours typically range from 10 am to 6 pm for museums, while stores often open at 9 or 10 am and close at 8 pm.
Safety
Paris is generally a safe city, but it's always wise to take some precautions:
Keep an eye on your belongings, especially in crowded public transportation or tourist areas where pickpocketing can occur.
Know the emergency number (112) for use throughout the European Union.
Use caution when navigating unfamiliar neighborhoods, especially after dark.
By following these travel tips, you will surely have a memorable and hassle-free weekend in Paris.
Related Resources: