Tour Details
Duration: 2 hours
Rating: 5.0
Tour Description
Explore the stunning Jardin des Plantes, a botanical garden in the heart of Paris. This tour offers a unique opportunity to discover the rich history and diverse plant life of the city. Walk through the lush greenery, admire the colorful flowers, and learn about the garden's role in scientific research. Marvel at the majestic Menagerie, home to a variety of exotic animals, including tigers and monkeys. Discover the secrets of the Grande Galerie de l'Evolution, a museum showcasing the evolution of life on Earth. This tour is perfect for nature lovers and history buffs alike, and is sure to leave you with unforgettable memories of Paris. Book your spot today and experience the magic of Jardin des Plantes!
Description
Indulge in the tantalizing flavors of Paris with our 2-hour Gourmet Food Tour. Led by a local food expert, you'll embark on a culinary journey through the city's vibrant neighborhoods, sampling the finest cheeses, cured meats, and freshly baked bread.
Sip on exquisite wines and learn about the history and culture behind each dish. From the bustling markets to the charming bistros, this tour is a must for any foodie traveler looking to savor the essence of Paris. Bon appétit!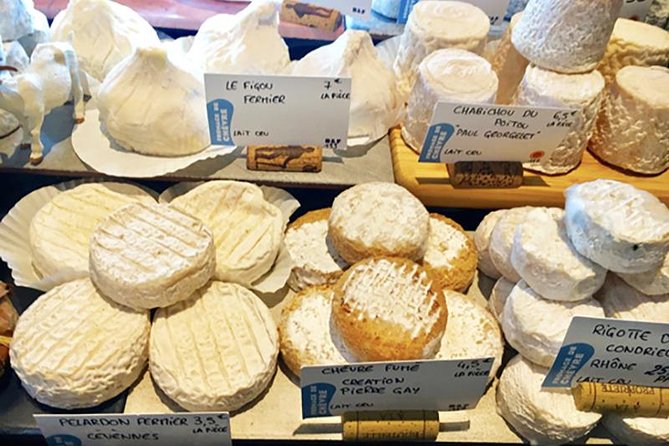 Related Resources