This is the oldest covered market in Paris, and takes its names from the kids dressed in red who used to live in the orphanage of the area. The Marché des Enfants Rouges opened in 1628 to be destroyed in the 1980's, but the local residents, attached to their market, had it rebuilt.
It lost a part of its charm, but not its atmosphere! It's small, but surrounded by a lot of cooked food stalls with terraces where you can eat at ease the menu of your choice: West Indian; North African, or Italian! Closed on monday.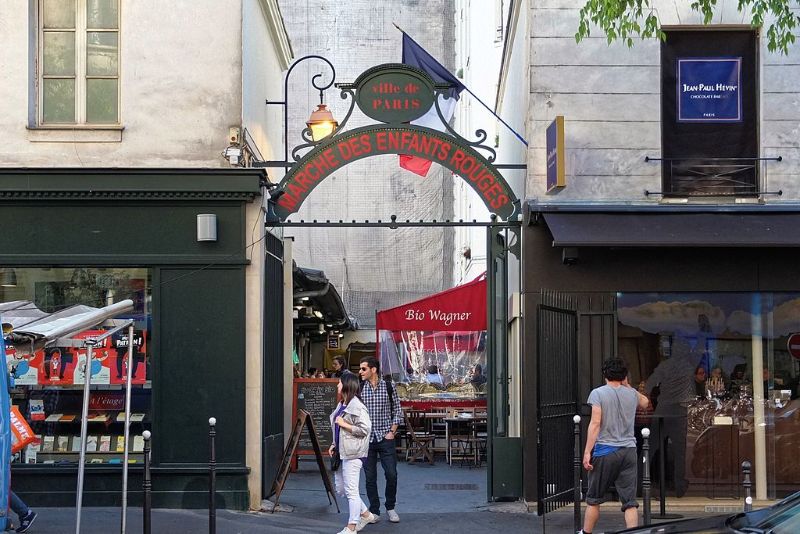 Open tuesday to thursday from 9 a.m. to 2 p.m. and from 4 to 8 p.m.
Friday and saturday from 9 a.m. to 8 p.m.
Sunday from 8.30 a.m. to 2 p.m.
See Related: Galeries de Montpensier et de Valois