Paris, the City of Light, is a destination that cannot be fully experienced in just a day, but for those with limited time, a well-planned Paris in a Day tour can offer a memorable glimpse of the city's most iconic attractions. A mix of history, art, and culture, Paris is known for landmarks such as the Eiffel Tower, Louvre Museum, and Notre-Dame Cathedral, as well as its picturesque neighborhoods, quaint cafes, and exquisite cuisine.
A Paris in a Day tour typically includes visits to top attractions such as Montmartre, the Louvre Museum, and the Eiffel Tower, often with skip-the-line access to save time. In addition, many tours offer the chance to take a scenic cruise down the Seine River, allowing travelers to admire some of Paris' most stunning sights from a unique vantage point. These tours are led by knowledgeable local guides, ensuring an informative and engaging experience for all participants.
🗼 Paris Insider's Top Picks! ✨
Dive into the heart of Paris with our handpicked partners. Trusted by thousands, they ensure you experience the best of Paris.
Whether you're a first-time visitor or an experienced traveler looking to discover more about this magical city, a Paris in a Day tour provides an unparalleled opportunity to explore its incredible charm and iconic landmarks. While it's impossible to see everything the city has to offer in just one day, this experience promises a memorable introduction to the allure and beauty of Paris.
Planning Your Day Tour
Planning a day tour in Paris can be an exciting experience. There are two main approaches you can consider: booking a guided tour or piecing together your own itinerary. In this section, we'll look at both options to help you make the best choice for your Paris in a day adventure.
Booking a Guided Tour
Guided tours are a convenient way to explore Paris, offering expert insights and organized itineraries. Booking a guided tour has several benefits:
There are different guided tour formats to choose from:
Group tours: Join a group of fellow travelers and enjoy a day of sightseeing. These tours are usually more affordable than private options, but may have larger groups and a fixed schedule.
Private tours: Hire a dedicated guide for a more personalized experience. You can customize the itinerary according to your preferences and enjoy a more intimate experience.
| Guided Tour Format | Pros | Cons |
| --- | --- | --- |
| Group tours | More affordable, social | Larger groups, fixed schedule |
| Private tours | Customizable, intimate | More expensive |
Before booking a guided tour, research different options like the "Paris in a Day Tour with Louvre, Eiffel Tower, and Notre Dame" or "Paris in a Day Tour: Montmartre, Orsay & Eiffel Tower" to find one that suits your interests and budget.
Piecing Together Your Own Itinerary
If you prefer a more independent experience, creating your own Paris in a day tour can be a rewarding option. This allows you to:
Visit the attractions you're most interested in: Customize your day to focus on the sights that matter most to you, such as Montmartre, the Latin Quarter, or the Marais.
Set your own pace: Take as much or as little time as you want at each location, allowing for spontaneous discoveries and breaks.
Save money: By choosing your own transportation and entry options, you can potentially save on costs.
To build your own itinerary, consider including some of these attractions:
Keep in mind the distances, walking time, and opening hours for each attraction when planning your day. Don't forget to factor in time for meals and transport between locations.
See Related: Best Tours of the Louvre Museum
Must-See Attractions
Eiffel Tower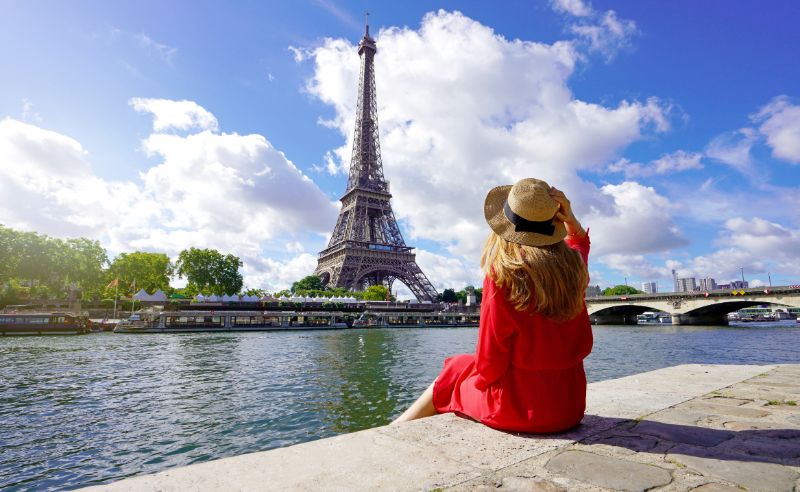 The Eiffel Tower is an iconic Parisian landmark and a must-visit on your Paris in a day tour. It is best viewed from the Trocadero Gardens, where you can also grab a crepe from nearby vendors. You can admire the architectural marvel from many angles, or pay the entry fee to go to the top for stunning views of the city.
See Related: Best Boat Tours in Paris, France
Notre Dame Cathedral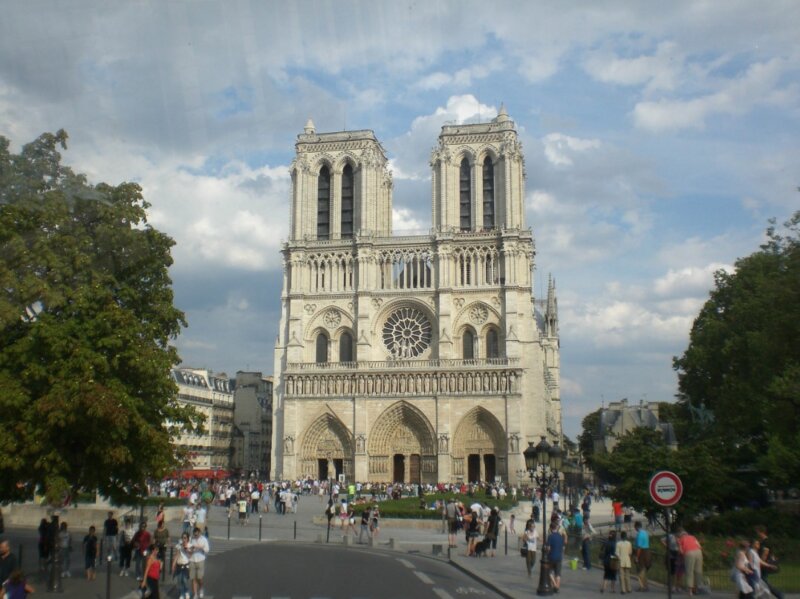 Notre Dame Cathedral, a beautiful piece of Gothic architecture, is another essential stop on your Paris tour. Take in the intricate exterior details and step inside to admire the stained glass windows, which are especially beautiful when sunlight shines through them. Although currently under reconstruction, you can still appreciate the sight from the outside.
See Related: When Does the Eiffel Tower Sparkle? A Guide to its Stunning Light Display
Louvre Museum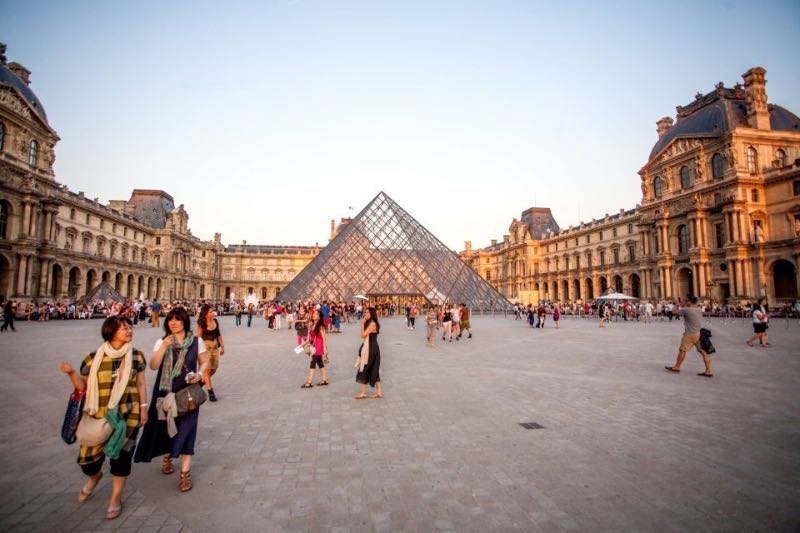 The Louvre Museum is the world's largest art museum and houses the renowned Mona Lisa painting. Exploring this museum could easily take a full day, but a quick visit can still offer a glimpse of the impressive collection. Don't miss the iconic glass pyramid entrance, which is Instagram-worthy and a great spot for photos.
| Highlights | Location |
| --- | --- |
| Mona Lisa | Denon Wing |
| Winged Victory | Denon Wing |
| Venus de Milo | Sully Wing |
Musée d'Orsay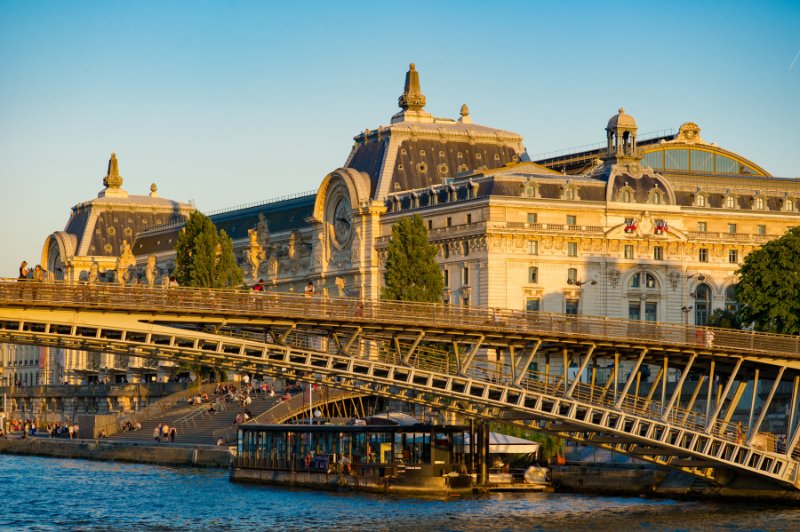 Musée d'Orsay is another important museum in Paris, famous for its extensive collection of impressionist and post-impressionist masterpieces. Featuring works from Monet, Van Gogh, Renoir, and more, this museum offers an exceptional artistic experience. A guided visit can help you appreciate the masterpieces even more.
See Related: Top 10 Affordable Restaurants in Paris with a View
Montmartre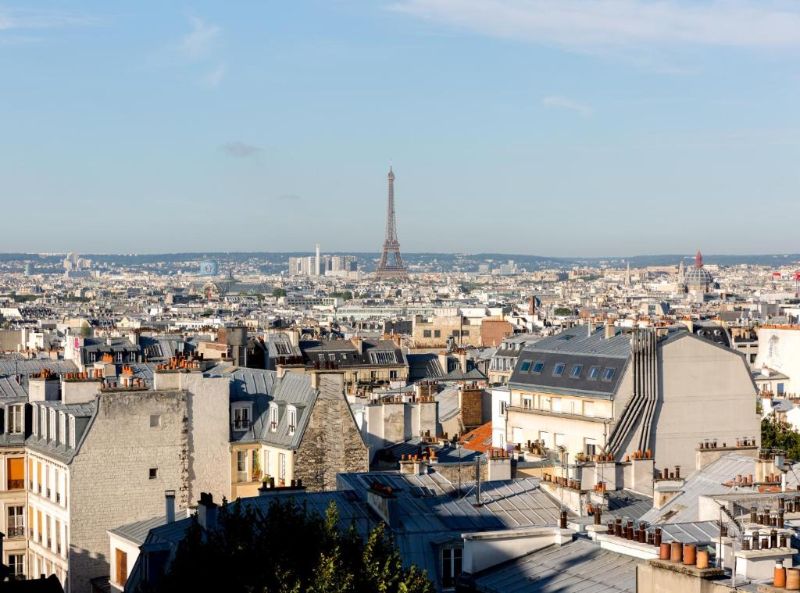 Montmartre is a charming, artsy district in Paris that's home to Sacré Coeur Basilica, with its stunning white façade and beautiful panoramic views of Paris. Stroll through the narrow streets, explore the local shops, and pop into the famous Shakespeare & Company bookstore. Montmartre allows you to discover a different side of Paris, away from the bustling tourist spots.
See Related: Best Skip the Line Tickets in Paris: Your Ultimate Time-Saving Guide
Skip-the-Line Recommendations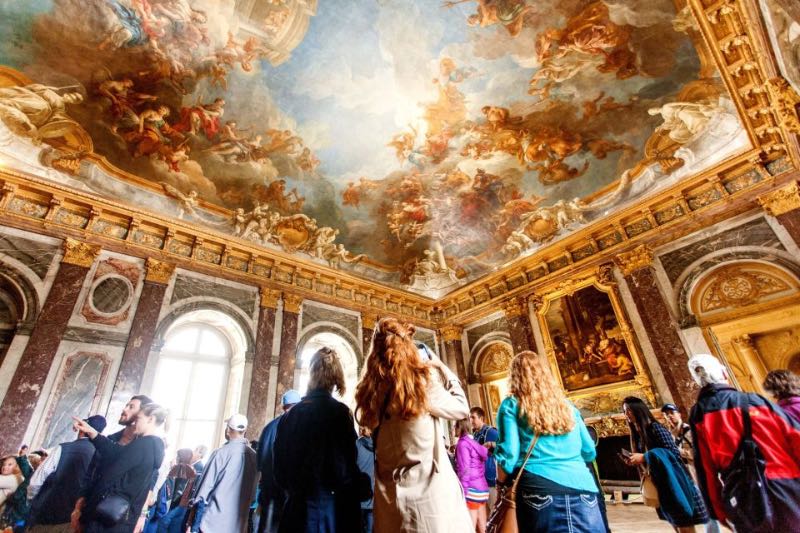 Eiffel Tower Skip-the-Line
One popular option to save time when visiting the Eiffel Tower is purchasing a priority ticket with access to the 2nd floor via stairs. This ticket allows you to skip the long queues at the entrance and head straight up to the second level of the iconic landmark. If you prefer to reach the summit, opt for a skip-the-line ticket that includes elevator access to the top floor. Keep in mind that the priority tickets are only available for a specific time slot, so be sure to plan your visit accordingly.
Louvre Museum Skip-the-Line
The Louvre Museum is a must-see when in Paris, but the lines can be quite lengthy. To make the most of your visit, consider booking a skip-the-line entrance ticket. This way, you can bypass the long waits and head straight into the museum. It's also a good idea to book a guided tour, which can offer expert insights and information about the museum's impressive collection of art and artifacts. When joining a small-group tour, you will not only benefit from the knowledge of a professional guide but also receive a more personalized tour experience.
Musée d'Orsay Skip-the-Line
The Musée d'Orsay is another popular attraction in Paris, known for its impressive collection of Impressionist and Post-Impressionist art. A great way to make the most of your visit is by booking a skip-the-line tour. This not only saves you time by avoiding the queues at the entrance but also provides an expert local guide who will share the stories, background, and history of the art and the museum itself. Combining the Musée d'Orsay visit with other attractions, like Montmartre and the Eiffel Tower, is also possible within a single day tour, including a sunset Seine River cruise.
Sights Worth Discovering
Latin Quarter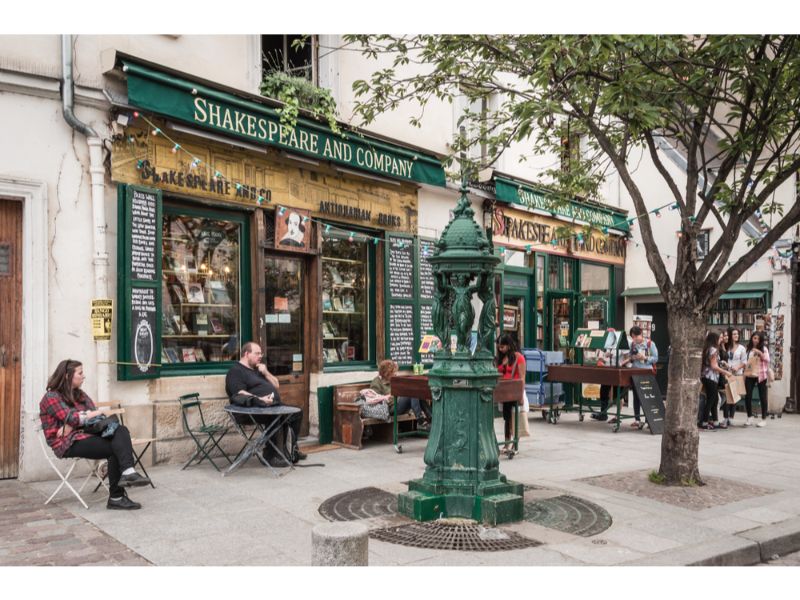 The Latin Quarter is a must-visit neighborhood for those exploring Paris in a day. Located in the 5th and 6th arrondissements, it is known for its narrow, cobblestone streets, lively cafés, and rich history. Key points of interest in the Latin Quarter include:
Shakespeare & Company

: A legendary English-language bookstore that has been a literary haven for writers and readers alike since 1919.

Pantheon

: A neoclassical monument housing the remains of distinguished French citizens such as Voltaire, Rousseau, and Victor Hugo.

Jardin du Luxembourg: A beautiful park where you can relax and escape the city bustle. Hours: 7:30 am – 9:30 pm or 8:15 am – 4:30 pm, depending on the season.
Île de la Cité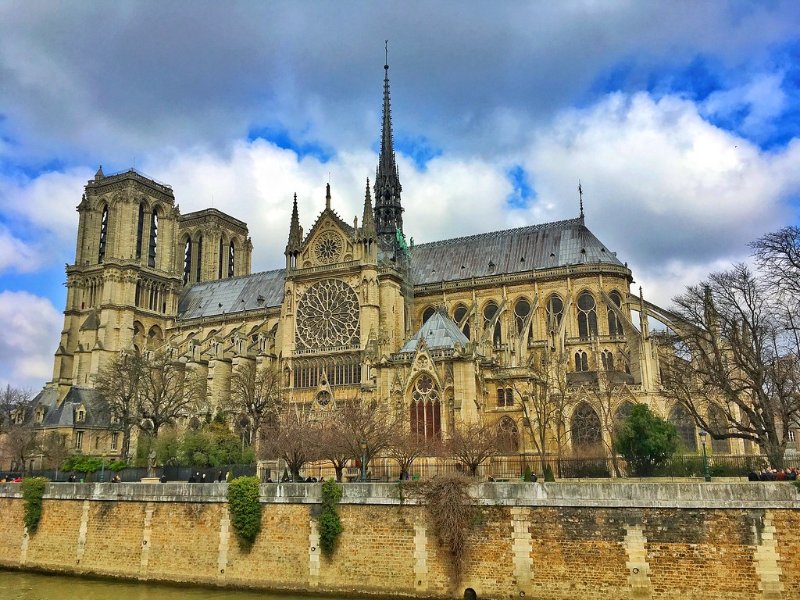 Île de la Cité is the heart of Paris, both historically and geographically. Nestled in the Seine River, this small island hosts some of the city's most iconic landmarks. Notable sites on Île de la Cité include:
Notre-Dame Cathedral

: Though currently under restoration following a devastating fire, the

Cathedral remains a symbol of Gothic architecture and Paris'

rich history.

Sainte-Chapelle

: This jewel of Gothic architecture is known for its stunning stained-glass windows, which depict scenes from the Bible and historical events.

Conciergerie

: A former medieval palace that later served as a prison, the Conciergerie is now a museum where visitors can learn about its history and the French Revolution.
Finally, adding a Seine River Cruise to your itinerary will provide a unique perspective on these sites and many of the other beautiful buildings in the city. The cruise typically lasts for 1 hour, and some even include a champagne or soft drink option.
Recommended Walks and Tours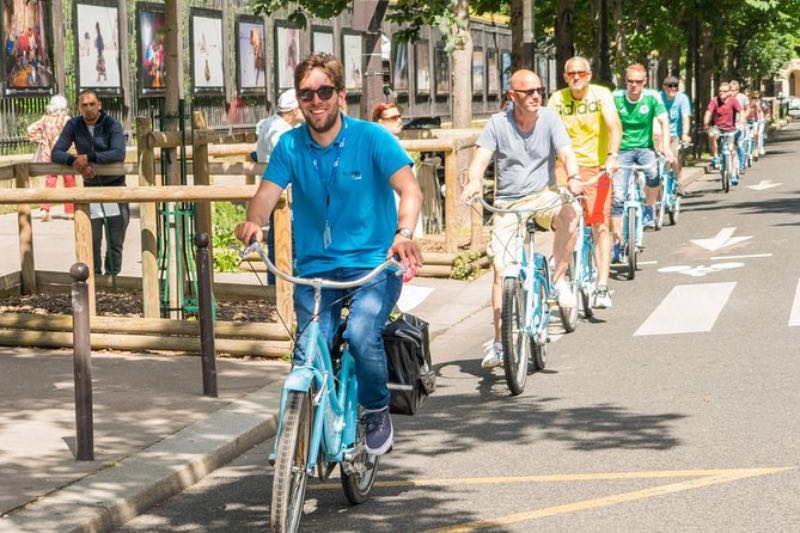 Walking Tour of Montmartre
A walk to Montmartre, a historic and artistic district, is essential for anyone visiting Paris. During this walking tour, you will explore the beautiful alleys, winding staircases, and various landmarks such as the famous Sacre Coeur Basilica which offers stunning panoramic views of the city below. This tour is a great way to discover the rich history of Montmartre, where famous painters like Picasso and Van Gogh once lived and worked.
To make the most of your time in Montmartre, consider joining a guided tour. This will allow you to explore the neighborhood while listening to fascinating stories and anecdotes about the area. Some popular tours include "Paris in a Day" by Walks, which also includes other major attractions like Musée d'Orsay and Eiffel Tower.
Seine River Cruise
A Seine River Cruise is a delightful way to see Paris's iconic landmarks like the Eiffel Tower, Notre Dame, and Louvre from a different perspective. The cruises usually last about an hour and offer commentary on the city's rich history as you float along the picturesque Seine.
Options for Seine River Cruises are numerous and cater to different preferences. Here are a few popular choices:
Daytime cruises: Perfect for sightseeing and capturing beautiful pictures of the city.
Nighttime cruises: Enjoy the romantic atmosphere as Paris's monuments light up the night sky.
Lunch or dinner cruises: Savor French cuisine while taking in the breathtaking views.
One of the highly-rated options is the Paris in a Day Tour with Seine River Cruise by Walks. This full-day tour includes a Seine River Cruise along with other must-see Parisian attractions.
Walking Tour of Notre Dame
A walking tour around Notre Dame, one of the most famous landmarks in Paris, is not to be missed. While the cathedral is currently closed for restoration, its beautiful surroundings and intricate details on its facade continue to captivate visitors.
During the walking tour, you will uncover the rich history of Notre Dame and its influence on Parisian art and architecture. Don't forget to take a stroll along the charming Seine River banks and visit the beautiful Square Jean XXIII nearby, which features a lovely garden and a central fountain.
Since time may be limited, try to find a comprehensive walking tour that covers Notre Dame along with other nearby attractions. For example, the Paris in a Day Tour: Montmartre, Notre Dame, Louvre, Eiffel Tower offered by Viator is a great way to explore multiple Parisian landmarks in a single day.
In summary, Montmartre, Seine River Cruise, and Notre Dame walking tours are excellent ways to experience Paris's unique charm, culture, and history.
Famous Artwork Highlights
Mona Lisa
The Mona Lisa, also known as La Gioconda, is a famous painting housed in the Louvre Museum. Painted by Leonardo da Vinci in the early 16th century, it is considered one of the most famous art pieces in the world. The portrait's enigmatic smile and distinctive technique have captivated visitors for centuries. During your Paris tour, make sure to dedicate time to witness this iconic work of art.
Venus de Milo
The Venus de Milo is an ancient Greek sculpture and one of the museum's most famous highlights. Discovered in 1820 on the Aegean island of Milos, this marble statue dates back to the 2nd century BC. As one of the most significant examples of ancient Greek sculpture, the Venus de Milo is widely admired for its graceful beauty and intriguing missing arms. Be sure to allocate time to appreciate this remarkable masterpiece during your tour.
Van Gogh Masterpieces
An essential stop in the art-focused itinerary is the Musée d'Orsay. The museum boasts an impressive collection of works by Vincent Van Gogh. Some of his well-known paintings you can find in the museum include:
As you explore the museum, immerse yourself in the world of Van Gogh, who was a prominent figure in the post-Impressionist movement. His bold colors, emotive brushstrokes, and intense personal expression make his works truly unforgettable.
Practical Information
Best Time to Visit
The best time to visit Paris for a day tour usually falls between April and June or between September and November. These periods offer milder weather, fewer crowds, and more affordable accommodation options. However, it's important to consider what you'd like to experience during your Paris day tour, as each season has its unique charm and events.
Spring (March to May): The city begins to bloom, offering picturesque views and generally comfortable temperatures.
Summer (June to August): Paris becomes busy and touristy, with longer days and a range of music festivals and outdoor events.
Autumn (September to November): Cooler temperatures and foliage make this a great time to explore the city, while major exhibitions usually take place during this season.
Winter (December to February): While it can be cold and rainy, Paris remains lively with holiday decorations and events, making it a potentially magical time for a day tour.
Covid-19 Measures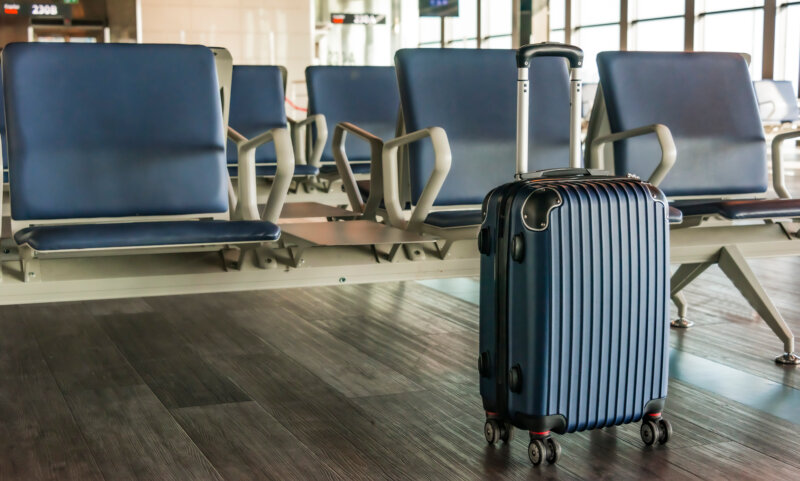 As the Covid-19 situation evolves, the measures implemented by the French government to ensure the safety of visitors and locals may change. It's essential to stay informed and follow the latest guidelines when planning your day tour in Paris. Here are some key points to consider:
Vaccine Passports: France has implemented a "health pass" system, which requires proof of vaccination, a negative PCR test taken within 72 hours or a recent recovery from Covid-19 to enter certain establishments like museums, restaurants, and public transportation.
Face Masks: Wearing a face mask is mandatory in public transportation, establishments, and crowded outdoor spaces.
Social Distancing: Maintain at least 1 meter of distance from others when possible and follow any posted guidelines in public spaces.
Hygiene Measures: Frequent hand washing or sanitizing is recommended, and some establishments may require guests to sanitize their hands before entering.
To stay updated on the latest Covid-19 measures in France, visit the official French government website or consult relevant travel authorities before your trip.
Related Resources: