Paris, the City of Light, is an enchanting destination that offers many experiences throughout the year. However, there's something special about visiting the French capital in September. The month often marks the transition from summer to fall, blessing the city with pleasant weather conditions and fewer crowds, making it an ideal time to explore all the charm and sophistication Paris has in store for travelers.
In September, visitors can enjoy various events and attractions, with invitations to indulge in the city's vibrant culture, art, and culinary scenes. The weather during this time generally offers mild temperatures ranging between 12°C to 21°C, providing favorable conditions for both indoor and outdoor activities. As the bustling summer tourist season subsides, patrons can relish in the serenity while visiting world-renowned museums, monuments, and galleries without the inconvenience of long queues and overcrowded spaces.
One of the highlights of Paris in September is the Jazz à la Villette festival. In the lush Villette Park in the 19th Arrondissement, this annual event showcases a mix of concerts performed outside and within the stunning Paris Philharmonic building. Music aficionados will be enthralled by the performances while immersing themselves in the beautiful park setting.
Why Visit Paris in September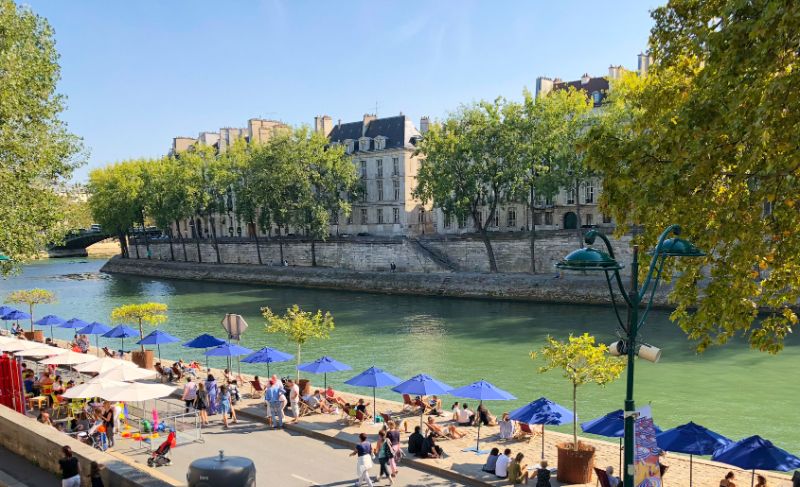 Season and Charm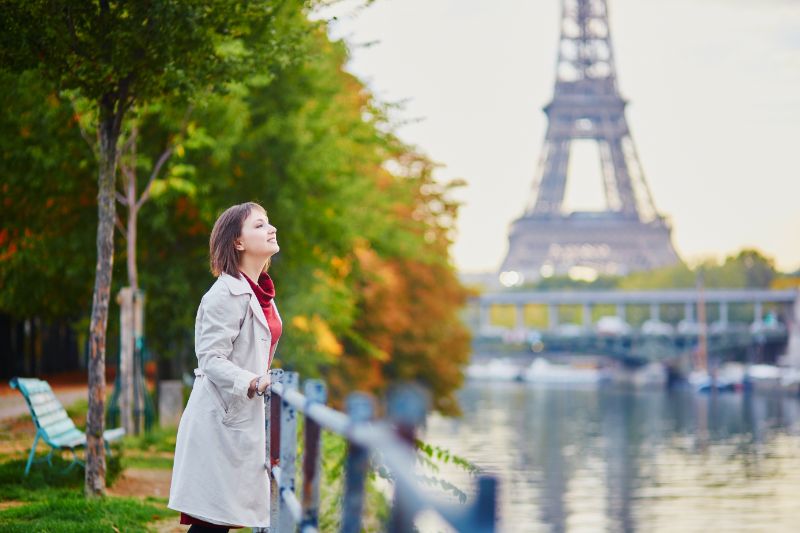 Paris in September is undeniably charming. The weather is usually pleasant, with temperatures ranging from mild to warm, making it a perfect time to explore the city. The summer heat starts to wane, and the city is in full bloom, providing a delightful backdrop for your visit. With the sun still shining, September is an ideal time to stroll along the Seine River, discover outdoor cafes, and experience the full beauty of the French capital.
See Related: Things To in Paris on Bastille Day: A Comprehensive Guide
Fewer Tourists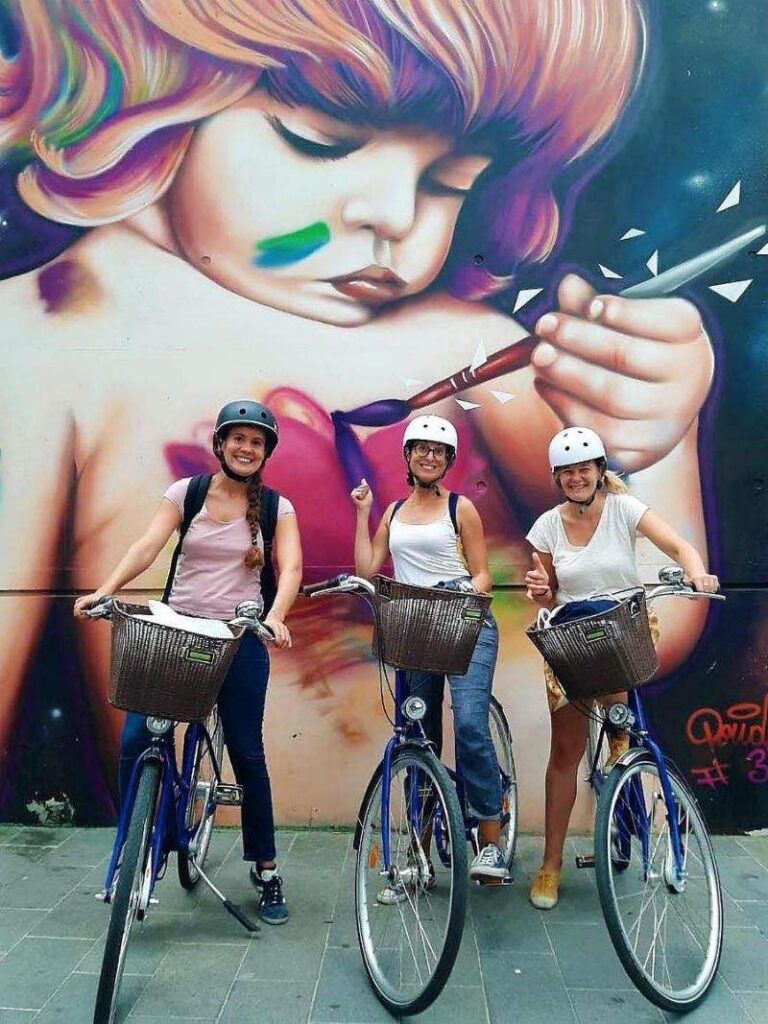 September marks the tail-end of the Parisian summer, and as the peak tourist season draws to a close, you'll find that the city is less crowded than it is during the busy months of June and July.
This means more room to explore popular attractions such as the Eiffel Tower, Louvre Museum, and Musée d'Orsay without the pressure of long lines and packed spaces. In addition, hotel prices and airfare are generally more affordable, offering a better value for your money when planning your trip.
See Related: Best Boat Tours in Paris, France
La Rentrée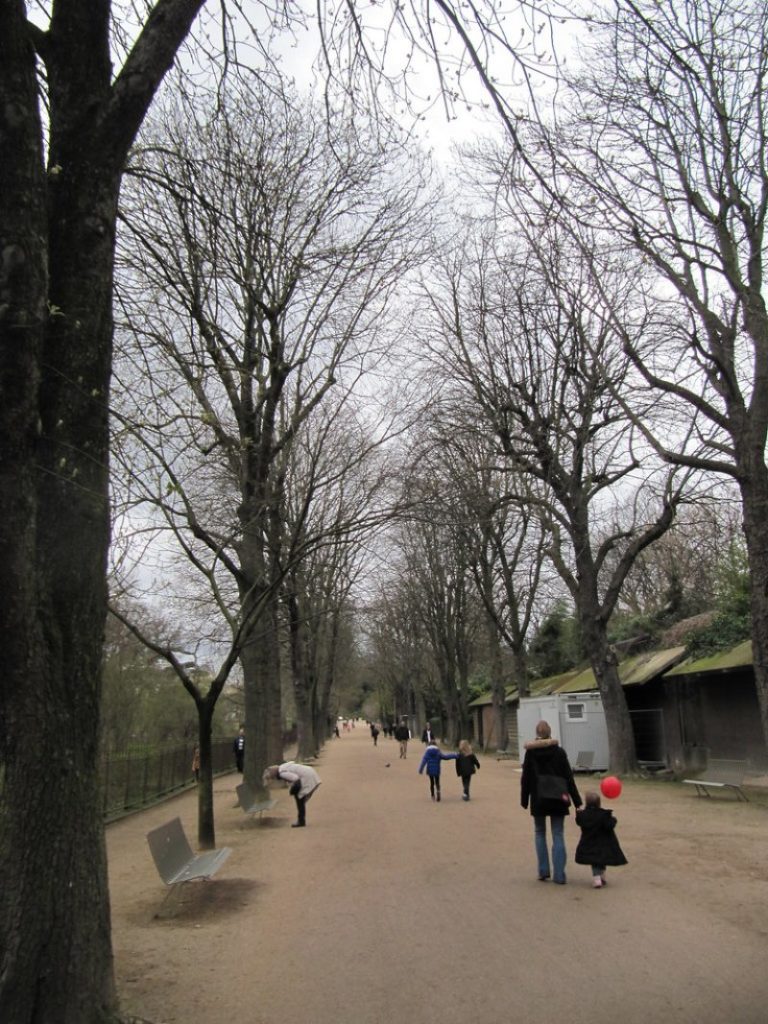 Another aspect of Paris in September that adds to its allure is the unique energy that fills the air during this time. La rentrée, the French concept of "back to school," doesn't only apply to students but to adults too. After a long summer break, locals return to work and everyday life, infusing the city with a revitalizing sense of purpose and focus. This energy shift creates a vibrant atmosphere you can discover and embrace while exploring the city.
Visiting Paris in September offers a unique and enchanting experience, full of charm and a more relaxed atmosphere. The combination of pleasant weather, fewer tourists, and the buzz of la rentrée makes it a memorable time to explore this iconic city.
Weather and Packing Tips
| Weather Parameter | Value | Description |
| --- | --- | --- |
| Average High Temperature | 21°C (70°F) | The average high temperature in Paris during September. |
| Average Low Temperature | 14°C (57°F) | The average low temperature in Paris during September. |
| Average Rainfall | 54mm (2.1 inches) | The average amount of rainfall in Paris during September. |
| Average Sunshine Hours | 6 Hours | The average duration of sunshine in Paris is during September. |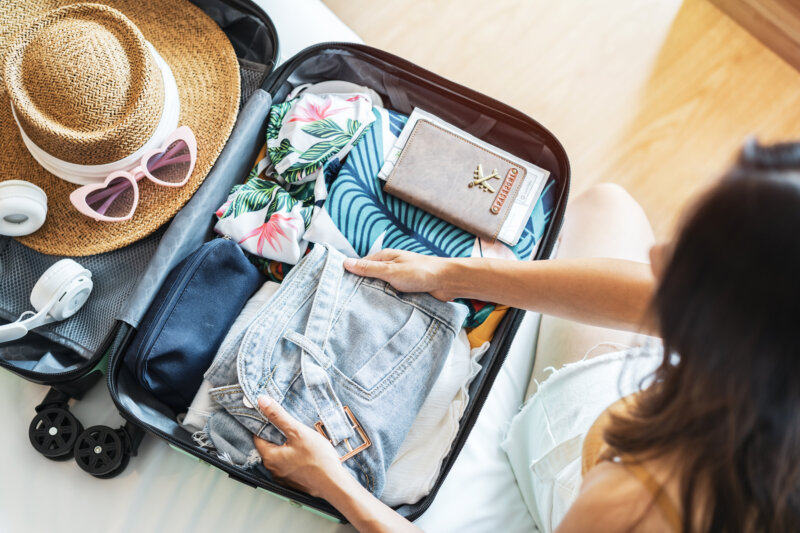 Month's Climate
During September, Paris experiences a cooler temperature range, with daytime high temperatures usually around 22-23 degrees Celsius (70s Fahrenheit) in the early part of the month.
The weather can be unpredictable, with sunny days and some rainfall. The average temperatures throughout the month range from 61°F to 94°F (16°C to 34°C) for highs and 38°F to 66°F (4°C to 10°C) for lows.
What to Pack
When preparing for a trip to Paris in September, it's essential to pack items to accommodate the changeable weather conditions. Some suggestions include the following:
Umbrella: Given the possibility of rainfall, an umbrella is a must-have.
Light sweater: With cooler evenings, having a sweater will help keep you comfortable.
Sunglasses: Bring sunglasses for those sunny days during your trip.
What to Wear
With pleasant average temperatures in the 60s (°F), dressing in layers is the key to being comfortable while exploring the city. Here are some recommendations for what to wear in September:
Lightweight layers: Tops, long-sleeve shirts, and blouses
Bottoms: Jeans or pants, skirts for a more chic look
Outerwear: Trench coats for cooler evenings and possible rainfall
Shoes: Comfortable, stylish flats or boots
Accessories: Scarves for added warmth and style
See Related: Winters in France
Key Attractions
Practical Tips for September Visits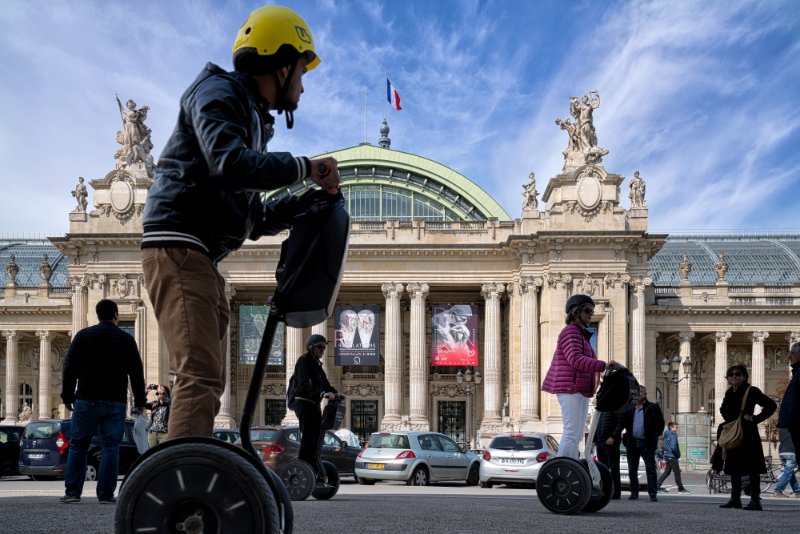 Accommodation Costs and Choices
September is considered the shoulder season in Paris, which means hotel prices are slightly lower than during the high-season months. This makes it an ideal time to visit as you can enjoy the various attractions without breaking the bank. Some options include:
Budget hotels: Affordable and comfortable accommodations like boutique hotels or hostels.
Mid-range hotels: Offers a mix of comfort and luxury at reasonable prices.
Luxury hotels: For a truly indulgent experience, high-end hotels, and resorts are available.
Dining Options and Recommendations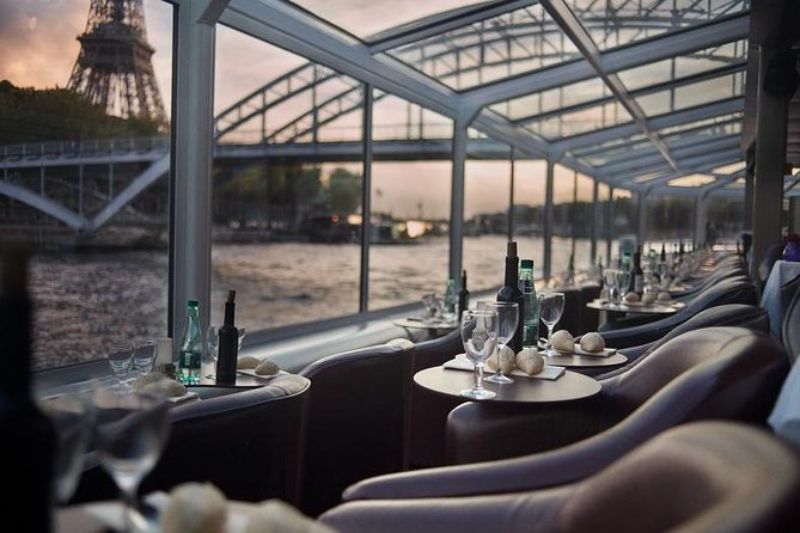 As residents return from their summer vacations and back to school, you can expect a more lively dining scene in September. A mix of classic bistros, modern eateries, and fine dining options are available. Some recommendations:
Seine Dinner Cruise: A fantastic dining experience on the River Seine while taking in the beautiful cityscape.
Classic bistros: Enjoy traditional French cuisine in charming, local establishments.
Contemporary eateries: Sample Parisian food with a modern twist.
See Related: Paris in July: Top Events and Attractions Guide
Getting Around the City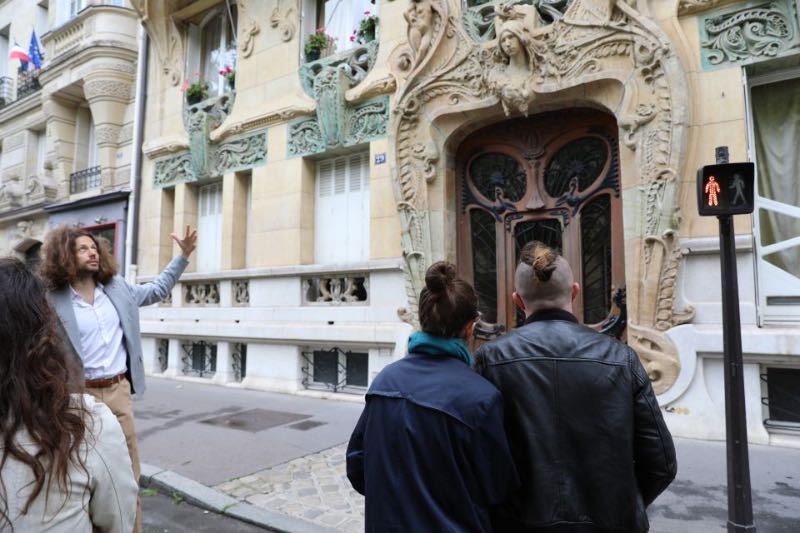 Navigating Paris in September is relatively easy, with multiple transportation options available:
Public transportation: Metro, buses, and trams offer affordable and efficient travel throughout the city.
Walking: Paris is a pedestrian-friendly city, allowing you to take in beautiful architecture at your own pace.
Bike rentals: Rent a bike to explore the city while exercising.
Airfare and Flight Options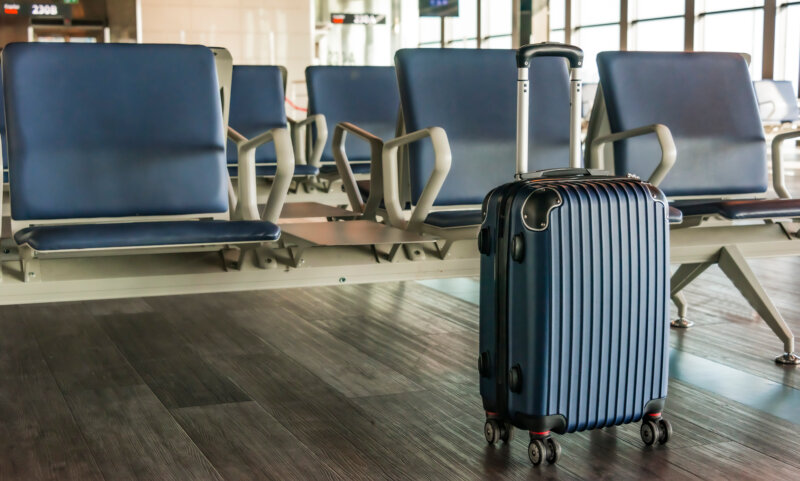 Due to lower airfare prices and fewer tourists, September is an ideal time to book flights to Paris. This provides a more enjoyable travel experience and better seat selection during the shoulder season. Be sure to book your flights in advance and monitor prices for optimal savings.
Related Resources: