Paris, the enchanting French capital, offers a unique blend of charm and sophistication, making it a must-visit destination any time of the year. However, March holds a special allure for those seeking to experience the city during a season of renewal and fewer crowds. As winter transitions into spring, visitors will witness the city come alive with blossoming flowers and a rejuvenated spirit that permeates the bustling streets, parks, and cafes.
While the weather in March can be a bit unpredictable, the temperatures generally range from chilly lows of 37 degrees Fahrenheit (2 degrees Celsius) to comfortable highs of 54 degrees Fahrenheit (12 degrees Celsius). Despite the occasional cold snaps and showers, visitors can roam the charming alleys and take in the famous attractions at a leisurely pace, without the burden of long lines or sweltering summer heat. Moreover, this off-season period offers travelers the advantage of more affordable accommodations and special deals.
🗼 Paris Insider's Top Picks! ✨
Dive into the heart of Paris with our handpicked partners. Trusted by thousands, they ensure you experience the best of Paris.
The City of Love truly shines in March, providing a sublime experience that combines the best elements of Parisian culture, history, and natural beauty. Whether strolling along the iconic Seine River or soaking in the inspiring views from the Eiffel Tower, visitors will undoubtedly be captivated by the magical allure of Paris in the spring.
Weather and Packing Tips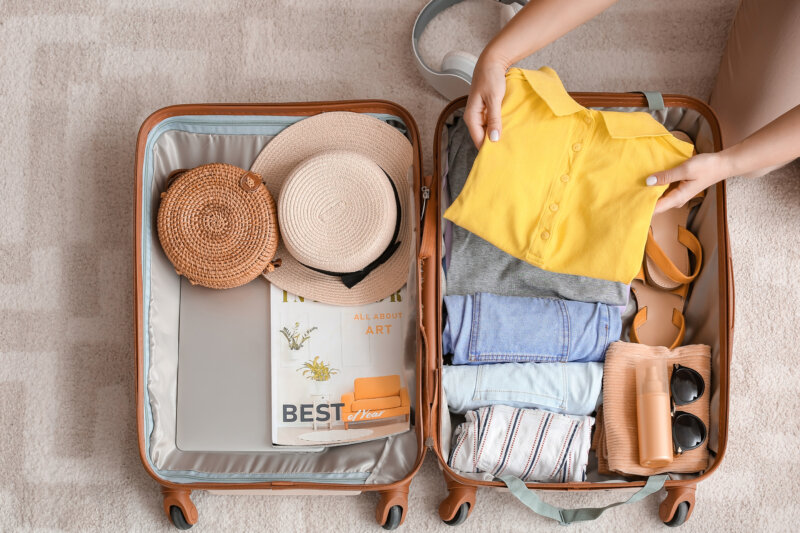 Paris Weather in March
Paris experiences a gradual transition from winter to spring in March. Average temperatures range from a minimum of 3°C (37°F) to a maximum of 11°C (52°F). However, highs can reach up to 26°C (78°F), while lows can drop as low as -9°C (15°F). Expect some rainy days, with an average rainfall of 1.6 inches during the month.
What to Wear in Paris in March
With variable weather conditions, dressing in layers is essential for a comfortable trip to Paris in March. Start with light cotton shirts and add layers like sweaters and jackets as needed. Since temperatures tend to drop after sunset, ensure you have warm clothing for the evenings, including warm socks and gloves.
Packing List
Considering the unpredictable weather, it's recommended to pack the following items for your trip to Paris in March:
Sweaters or cardigans for layering
A warm coat or jacket
Warm socks
An umbrella or rain jacket for possible showers
Scarves and gloves for colder evenings
Sunglasses for the occasional sunny day
Sightseeing and Activities
Things to Do in Paris in March
March is a great time to explore Paris, with spring flowers starting to bloom, and popular attractions such as the Eiffel Tower and Louvre Museum more accessible due to shorter queues. There are several events taking place, such as:
La Verticale de la Tour Eiffel: On March 19th, athletes will ascend the 1,665 steps of the Eiffel Tower. Participation in the amateur race is drawn by lottery.
Six Nations Rugby: The climax of this European rugby event takes place between February 4th and March 18th at Stade de France, with a capacity of over 80,000 spectators.
Walking tours are another excellent way to discover the city, providing a unique insight into Parisian culture and history.
See Related: Winters in France: A Comprehensive Guide to the Season
Parks and Gardens
Paris is known for its beautiful gardens, and March is the perfect time to explore them as spring flowers start to appear. Some top picks include:
Jardin des Tuileries: Located between the Louvre Museum and Place de la Concorde, this garden is perfect for a relaxing stroll surrounded by sculptures and blooming flowers.
Palais Royal: The gardens of the Royal Palace offer a peaceful retreat from the city's hustle and bustle. This is a great place to enjoy the first signs of spring, including cherry blossoms and magnolias.
See Related: Paris River Cruise: A Comprehensive Guide to Unforgettable Experiences
Seine River Dinner Cruise
A Seine River dinner cruise is a fantastic way to enjoy Paris's architectural beauty and illuminations along the riverbanks. With a variety of options available, visitors can enjoy a delicious meal, take in stunning views of landmarks like the Eiffel Tower and Notre-Dame Cathedral, and experience a magical evening on the water.
Festivals and Events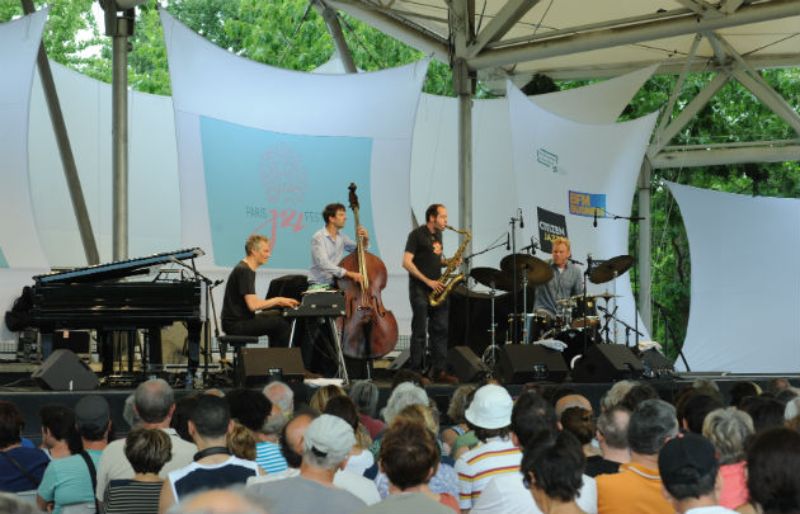 Paris Book Fair (Salon du Livre)
The Paris Book Fair, also known as Salon du Livre, is an annual event held in March. This prestigious event brings together publishers, authors, and book enthusiasts from all over the world. It is a great opportunity for attendees to discover new literary works, meet their favorite authors, and participate in various book-related activities. The fair also hosts conferences, debates, and workshops for visitors.
Carnaval des Femmes, or Women's Carnival, is a unique and colorful event that takes place in Paris each March. It is inspired by the historical tradition of the "Mi-Carême," which was a moment for women to take the lead during the carnival processions. In this spirit, participants are encouraged to dress up as queens, princesses, or other strong female figures. The parade begins in the Montmartre neighborhood and travels through the city streets, accompanied by musicians, dancers, and local Parisians. This fun and lively event is a celebration of women's creativity and the arrival of spring in Paris.
Eiffel Tower Vertical Race (La Verticale de la Tour Eiffel)
The Eiffel Tower Vertical Race, or La Verticale de la Tour Eiffel, is a thrilling event held each March, where athletes compete against each other in ascending the iconic Eiffel Tower. The race features two categories: amateur and elite, giving participants the opportunity to challenge themselves.
| Race Category | Details |
| --- | --- |
| Amateur | Participation by lottery |
| Elite | Top international athletes |
The participants must climb a total of 1,665 steps to reach the summit of the iconic landmark. This unique event draws athletes, adventure enthusiasts, and spectators from all around the world, providing a thrilling atmosphere for everyone involved.
Practical Information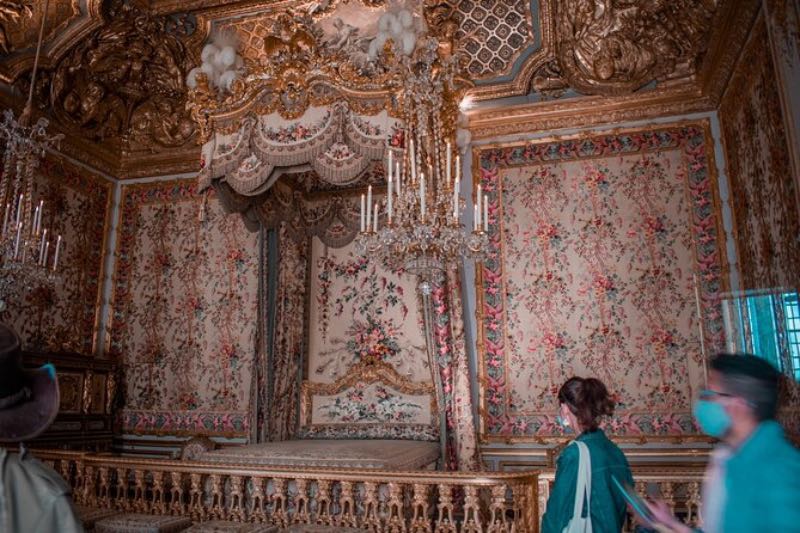 Best Time to Visit Paris
March is a great time to visit Paris, as it is during the shoulder season when crowds are smaller, and prices are more affordable. In March, the average high temperature is around 54°F (12°C), and the average low is 40°F (4°C). You can expect a bit more rainfall compared to February, but also more sunshine, making it a comfortable time to explore the City of Light.
Where to Stay
While planning your stay in Paris, it is essential to consider factors like location, budget, and type of accommodation. Here are some popular neighborhoods to help you choose where to stay:
Marais: Known for its narrow streets, historic buildings, and vibrant atmosphere, this is a popular choice for those seeking a central location with plenty of character.
Le Sentier: This trendy area is close to many tourist attractions and offers a wide range of accommodations from budget hostels to luxurious hotels.
Saint-Germain-des-Prés: Located on the Left Bank, this charming neighborhood is famous for its art galleries, boutiques, and stylish ambiance.
Visiting Paris on a Budget
It is possible to enjoy Paris without breaking the bank. Here are some tips for visiting the City of Love on a budget:
Free attractions:

Walk along the Seine River, visit the Notre-Dame Cathedral, and stroll through the Luxembourg Gardens, all without spending a cent.
On the first Sunday of each month between October and March, many museums offer free admission, such as the Louvre and the Musée d'Orsay.

Transportation:

Save money on transportation by purchasing a Navigo Découverte week pass, giving you unlimited travel on public transportation within Paris and its suburbs.
Alternatively, consider walking or renting a bike for a more budget-friendly and eco-conscious way of exploring the city.

Accommodation:

Stay in budget hostels, guesthouses, or opt for shared rooms in Airbnbs to reduce accommodation costs.
If you prefer more privacy, look for deals on mid-range hotels, especially during March when prices are usually lower.

Food:

Save on meals by eating at local bakeries, street markets, and delis, or shop for groceries and prepare meals in your accommodation.
For a more authentic experience, consider visiting local cafés for inexpensive, delicious breakfasts and lunches.
By taking advantage of these practical tips and staying informed about your options while visiting Paris in March, you can ensure a memorable and enjoyable trip to the City of Light, without overspending.
See Related: Paris in July: Top Events and Attractions Guide
Entertainment and Food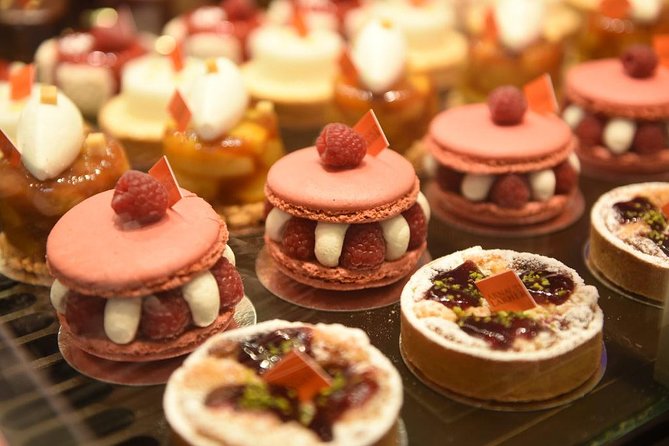 Moulin Rouge
The Moulin Rouge is a must-see cabaret show in Paris, known for its iconic red windmill and renowned performances since 1889. In March, the Moulin Rouge offers nightly shows with lively dancing and exciting acts, making it a perfect night out. To make the most of your evening, consider booking a dinner and show package, which typically includes a three-course meal, champagne, and preferred seating for the performance.
Disneyland Paris
Disneyland Paris is a fantastic destination for families and friends alike, offering a magical experience with numerous attractions, shows, and parades. Although the weather in March may be a bit unpredictable, March can be a great time to visit the park due to fewer crowds and shorter queues for rides. Attractions at Disneyland Paris include:
Space Mountain
Pirates of the Caribbean
The Twilight Zone Tower of Terror
Remember to check the Disneyland Paris website for the most up-to-date information on opening hours, special events, and ticket prices.
Authentic Parisian Food
Paris is known for its delicious cuisine, and you'll find plenty of options in March to satisfy your taste buds. From cozy bistros to Michelin-starred restaurants, here are some traditional dishes to try when in Paris:
French Onion Soup: A savory, warming dish served with melted cheese and a baguette slice.
Escargot: A classic Parisian appetizer, featuring cooked snails with garlic butter.
Coq au Vin: Slow-cooked chicken in red wine with mushrooms and onions.
For a sweet treat, indulge in a decadent crème brûlée or a delicate macaron from a local pâtisserie. No matter your culinary preferences, Paris in March offers a wide variety of authentic and delicious food experiences.
Related Resources: