The tipping etiquettes in France differ from what Americans are used to, and the differences can be confusing.
In America, we have a very generous tipping culture. We tip our servers at restaurants, our bellhops, our taxi drivers, and more. This isn't the case in France. The French people are known for being more reserved and not tipping as frequently or as much as Americans do.
🗼 Paris Insider's Top Picks! ✨
Dive into the heart of Paris with our handpicked partners. Trusted by thousands, they ensure you experience the best of Paris.
Thus, if you're visiting France for the first time, it can be hard to know when and how much you should tip. Here's a complete guide to help you understand how tipping in France works and whether it is customary to tip in France or not!
Is It Customary To Tip in France?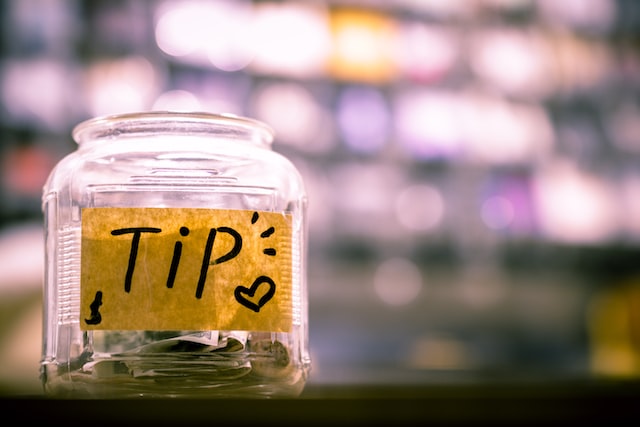 Yes, it is customary to tip in France, and it is referred to as a "pourboire" in French. But it's not mandatory.
The French government passed legislation mandating that taxes and services be included in all prices, with services contributing around 15% of the whole bill. Due to this legislation, supplementary tips are not required. This means that it's not necessary to tip for good service. You can simply say "merci" or give a friendly smile to show your appreciation.
Furthermore, contrary to the US, France guarantees service employees a decent living wage that includes benefits. But if someone has gone above and beyond for you, then by all means, you can appreciate them with a gratuity.
Tipping for deliveries, taxis, and restaurants is not expected nor required. But there are a few exceptions where tipping is expected! For instance, tipping is expected at spas, hair, and nail salons, when room service is ordered, when a hotel porter brings your luggage to your room, and for tour guides.
But generally speaking, tipping in France is both expected and appreciated but not mandatory.
See Related: Fun & Interesting Facts About Paris
How Should You Tip In France?
Tipping is not common in France, but that doesn't mean that you shouldn't tip at all. In fact, tipping well is an excellent way to show someone how much you appreciate their service. Thus, it's important to know how to tip the right way.
When dining out, it's customary to tip waitstaff up to 10% of the bill for exceptional service. It's also typical to round up the bill to the nearest euro when paying with cash.
Tipping at cafés and bars is generally limited to rounding up the amount at checkout. For example, if your bill is 18.60€, then round up to 19€.
Keep in mind, though, most restaurants, cafes, and bars in France don't have the option of adding a tip to your credit card. So make sure you always carry some small bills and coins on hand when visiting France! In fact, giving a tip in cash and to the service provider directly is preferred.
If you're staying at a hotel, make sure to put an envelope with a few euros inside on your bedside table before you leave so that housekeeping can find it easily.
Pro Tip: If you're hesitant about how you should tip in France, you can always ask a local for advice or take other people's lead.
How Much Should You Tip In France?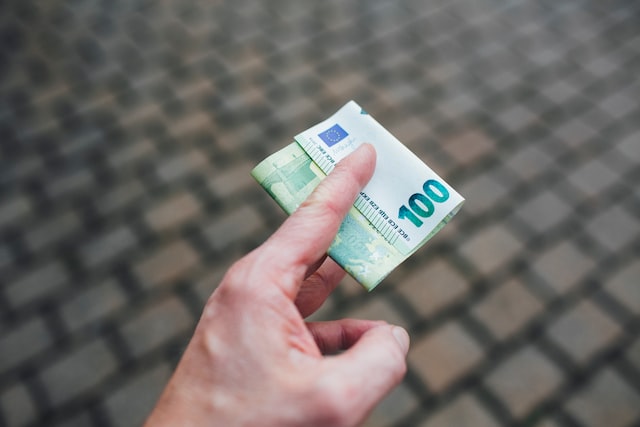 In France, the tip amount varies based on service quality. It is customary to give a tip when dining out in France as a gesture of appreciation for your server's excellent service. The anticipated tip might differ greatly from one restaurant to the next.
But as a general guideline, leave between 5 and 10 percent of the total bill or usually rounded up to the closest euro or two. It's crucial to remember that this is only a ballpark figure. So feel free to leave more or less depending on your choices.
The exact amount of your tip is entirely up to you, depending on how much you believe your server has excelled in service. It's customary to round up the bill in pubs and cafés to the closest euro. It is not typical to tip hotel workers, although it is common to pay taxi drivers up to 10% of the fare.
Remember, in France, a service charge is already included in the bill, so double-check before tipping to prevent overpaying.
Note: French people never tip less than €1 or more than €20. A small tip is customary to give, while larger gratuities are seen as flashy and odd in France. Furthermore, you are not obligated to tip if you are dissatisfied with the service you received.
See Related: Best Things to do Near the Eiffel Tower
Tipping Etiquette In France
Tipping in France is a tricky thing, especially because the French people have a reputation for being quite prideful of their culture and not following the norms of other countries. If you do not understand the basic tipping etiquette of France, you could wind up insulting someone that works for a living. So, here are some guidelines to help you avoid any faux pas while traveling in France:
Tipping Waiters in France: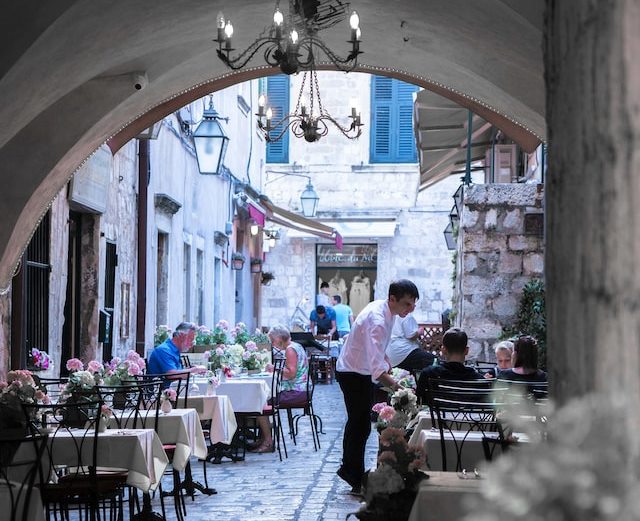 In French restaurants and cafés, it's customary to tip waitstaff up to 10% of the bill for exceptional service. It's also common to round up the bill to the nearest euro and give the French waiter a small gratuity. You can either leave the cash on the table or give it directly to the waiter or waitress.
Since the meal cost includes the service's cost, extravagant gratuities are not anticipated. For instance, if the bill is €24.50, you can pay the waiter €25 (i.e., rounding up).
Although tips are not expected at French restaurants, they are always appreciated by your server, who has worked hard to serve you throughout your dining experience.
See Related: Top Paris Restaurants with a View of the Eiffel Tower
Hotel Tipping In France:
In France, hotel staff is not required to be tipped as their wages are considered pretty decent. You may tip if you feel the service warrants it, but any amount is up to you. Below we discuss the main categories of service employees and how much to tip them.
Tipping The Valet:
Unless you are staying at a luxury hotel, such as Hôtel des Arts Montmartre or Demeure Montaigne in Paris, you will not be able to use valet parking in France. But when you get your car back, it is customary to pay a gratuity of 1-2 euros.
Tipping Hotel Bellhop/Porter: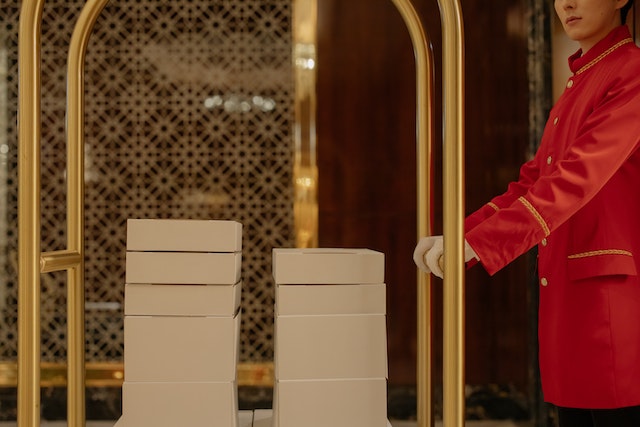 It's common courtesy to offer a tip of 2-3 euros to hotel porters for carrying your luggage to your room. And if they help with more than just luggage, such as giving you suggestions on where to eat or shop while you're in town, consider tipping more.
See Related: Winters in France: A Comprehensive Guide to the Season
Tipping Hotel Housekeeping:
In France, it is not mandatory to leave tips for the housekeeping staff. But, if you had a positive experience and wished to tip, two to three euros per night would be appreciated.
This can be done by placing an envelope with a few euros inside on your bedside table before leaving so that housekeeping can find it easily.
Tipping The Hotel Concierge:
It's not customary to tip concierges in French hotels. But if they helped you throughout your stay, think about leaving a generous tip of €5 to €30 or even more.
Tipping Room Service Waiters: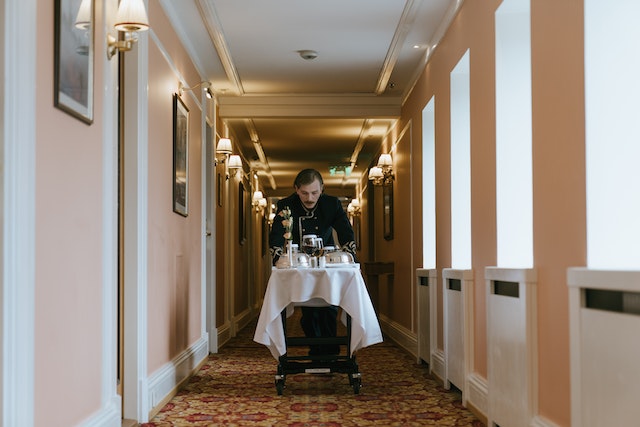 It's also a common courtesy to offer a tip of a few euros to room service waiters or waitresses for delivering your meal to your room. And if they help with more than just meals, such as setting up the table, bringing silverware and napkins, or putting the TV on, consider tipping more.
See Related: Best Hotels in Paris St. Germain
Taxi Tipping In France:
In France, tipping taxi drivers, Uber drivers, and limo drivers are not mandatory. Tipping a taxi driver is often decided on the time and based on the driver's level of assistance and the service's efficacy.
You may tip a taxi driver if they go above and beyond in their service to you. For example, helping you with your luggage or opening the door for you. If so, it's customary to tip between 5% and 10% of the fare amount.
You can also give between 1 and 5 euros depending on how long your ride was. Alternatively, you can direct the driver to keep the change or round it to the nearest euro. We're sure they will appreciate your generosity.
Tipping In France Restaurant: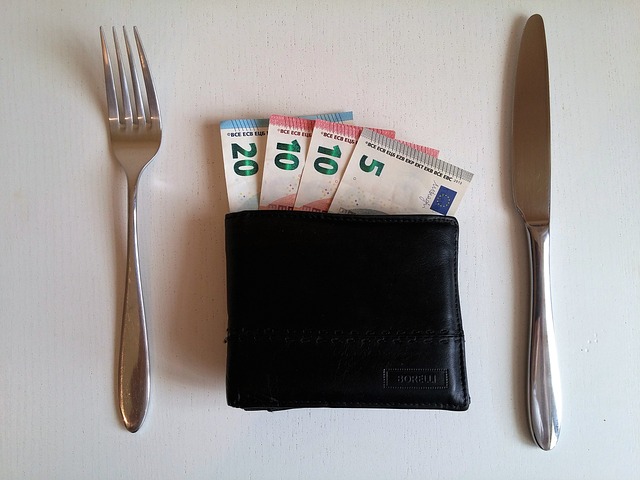 Tipping in France restaurants is not as customary as it is in other countries. In fact, a 15% service charge is typically included in the bill. This means that you don't have to tip on top of that percentage.
But, if you'd like to give a little something extra for exceptional service, then 5% to 10% is considered generous.
Plus, when you return to pick up your possessions from a coat check at the restaurant, it's typical to give one euro per large item (such as coats or bags). If the service is subpar and you don't want to leave a tip, there's no need to do so either.
See Related: Top Gastronomic Restaurants
Tipping Take-Out/Fast Food Restaurants:
In France, tipping is not a normal practice in the fast food industry. Tipping is left up to the customer's choice, and it is not customary or expected.
Similarly, for takeout, tipping is not customary or expected. When you order food from a restaurant to be delivered to your seat or taken to go, you are not receiving table-side service. Thus, the service fee is not included in the pricing.
In this situation, tipping is entirely optional and appreciated! As a gesture of appreciation for food quality, one or two euros is plenty.
Tipping Tour Guides In France: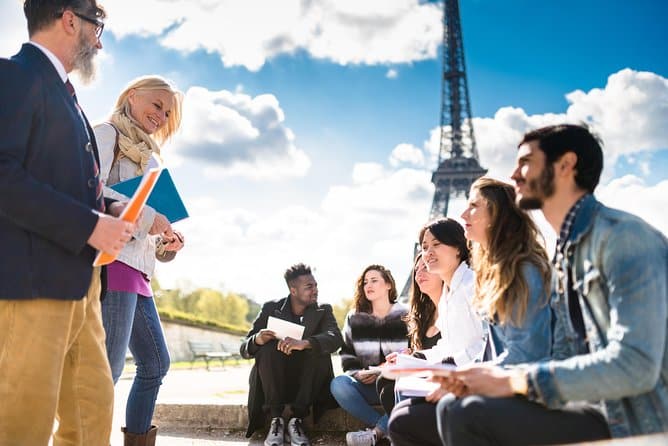 Tips are customary in France for tour guides regardless of the length of the tour. A tip of four to five euros per person is reasonable for most tours, but it's not mandatory.
At the end of your trip, you can give the guide a cash tip or include it as part of your overall payment. Small gifts or souvenirs can be given as tokens of appreciation as well.
We also recommend leaving a tip if you have a free tour guide hired online by the company. You may give 10% of the tour's total cost. However, this depends on how well you became acquainted with your guide through their services throughout the trip.
If you are interested in finding the best-guided tours in Paris, consider booking one of our favorite tours:
See Related: Best Versailles Tours from Paris, France
Tipping Bartenders In France:
As a service charge is already included in the cost of the beverages at France's bars and cafés, there is no need to tip the bartenders. But as a gesture of gratitude for good service, it's customary to round up the amount to the next euro or to leave a small change. So, if you receive good service when ordering a drink in a bar or cafe, you can leave a tip of one to two euros per drink.
Tipping Food Delivery Services In France:
Tipping food delivery service riders is customary in France. Many food delivery applications, such as Uber Eats in France, allow users to leave a tip via the app.
Tipping is not required, but if you had a difficult order or if they were on a scooter in terrible weather, rounding up to the nearest euro or leaving an additional euro or two would be highly appreciated. Again, it's not expected, but if you want to express your gratitude for their service, you can give a tip.
Tipping Furniture Delivery Workers: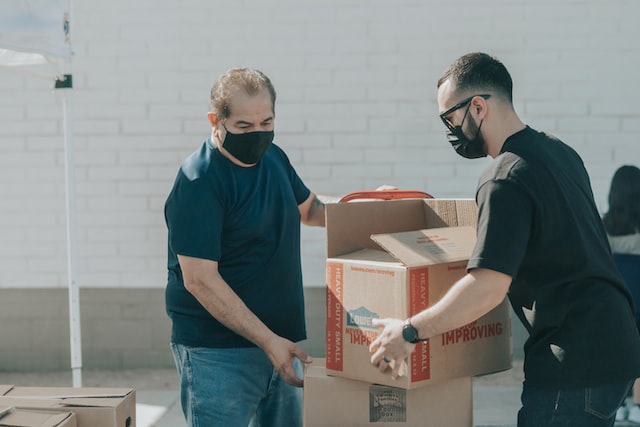 In France, tipping delivery people for furniture is uncommon and not expected. But, if you feel it necessary, a few euros would be a kind gift if you had a very large item and they had been really helpful. You can also tip your delivery person when he or she has unloaded the heavy item into your garage or assisted you in placing it where you want it.
Tipping The Barber/Hairdresser:
In France, a gratuity for a hairdresser or barber is not common. This is because the price of the service is usually included in the cost of your haircut, so you shouldn't be expected to tip.
But, if you are exceptionally happy with the service, you can offer your stylist a gratuity. This will typically be given directly to the person who cut your hair or split among all who worked on you for that day.
Tipping In France Spas And Beauty Salons: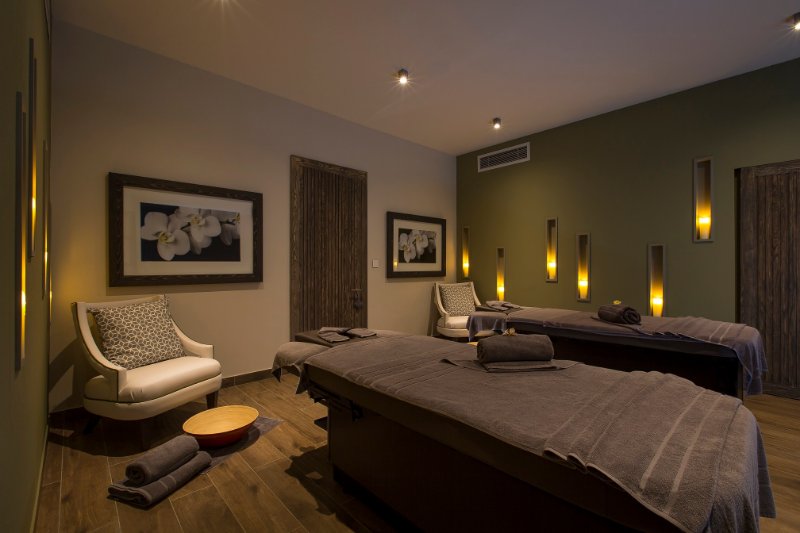 In France, you are expected to tip between 10% and 15% for good service at spas or beauty salons. But, the amount may change depending on how satisfied you are with the service provided.
Usually, tips are given directly to the service provider in cash. So it's best to put some money in your wallet in advance.
See Related: Best Spas in Paris, France
Tipping Theater Ushers:
If you're going to a play, opera, or concert in a private theater, it's customary to tip the usher a few coins. The tip should be given when the service is being rendered or at the end of the performance.
Tipping The Cloakroom Attendant:
Tipping the cloakroom attendant is not customary in France. However, it is always appreciated if you want to express your appreciation for their assistance. It's fine to leave the cloakroom attendant a one-euro gratuity at concerts, nightclubs, and opera theatres.
The norm is not to leave a tip if you paid for the cloakroom. For bad service, there's no need to tip.
It's important to remember that the cloakroom attendant doesn't rely on gratuities because the establishment's overhead expenses typically cover their living wage. A gratuity, though, might still convey your gratitude for their assistance.
A Note On Tipping With A Credit Card In France: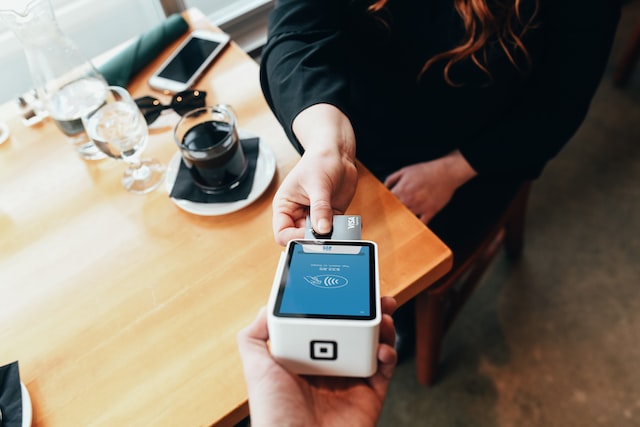 Tipping in France is not as straightforward as it is in America. In the USA, when you pay with a credit card, there is a space for you to write in a tip amount. That amount gets charged to your card and goes directly to the server. It's so easy!
But here in France, French waiters don't accept tips that way. They only take cash or coins, and if you pay with a card, they have to cancel the transaction and ask how much you want to tip so they can key it in manually, then re-swipe your card with the tip added to the total. It just seems like extra work for everyone involved!
Our recommendation is to always have a few coins or cash on hand for tipping because it could take several weeks for the owner of a restaurant or café to disperse credit card tips to the wait staff. Also, it's so much easier when you can leave an exact change!
Related Source: