Details
Address: 9 rue des Gobelins, Paris, 75013
District: 13th arr.
Check-in: 2:00pm
Check-out: 11:30am
Room Count: 6
Starting Price: $243.00
Hôtel Henriette Description
Nestled deep in Paris's Latin Quarter, where the alluring charisma of the Parisian streets collides with the rich tapestry of history, you'll find an unassuming gem, Hôtel Henriette. Picture this: artist atelier meets French country home.
Welcome to your whimsical Parisian basecamp, the subject of our Hôtel Henriette review. A refuge for wanderers seeking to stray from the beaten tourist tracks, here, tradition melds with modernity, creating a sanctuary sourced from a world explorer's dreams.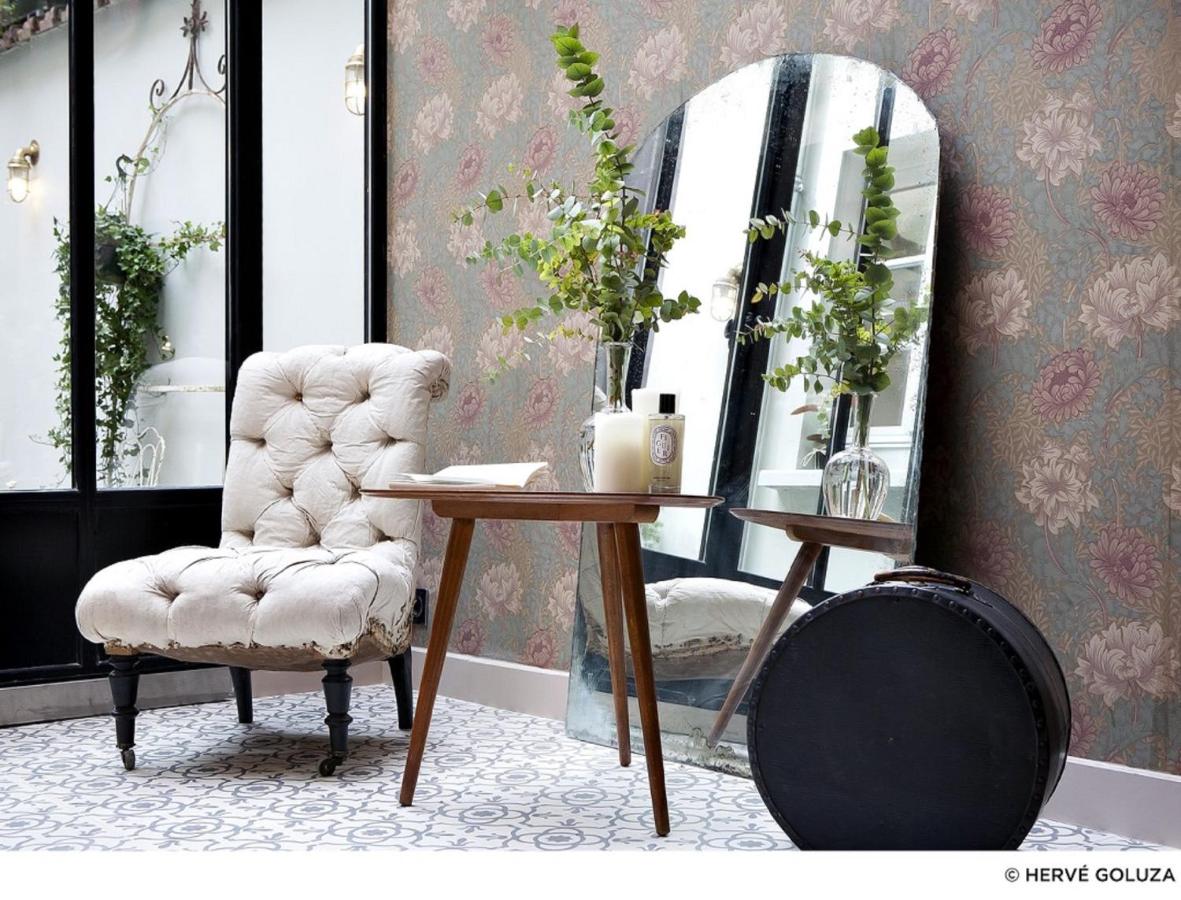 Step inside, and you'll be embraced by a chic yet comfortable atmosphere. The rhapsody of curated vintage furniture, whimsically patterned wallpapers, and the artful chaos of Bohemian aesthetics, it's like a fairy tale penned by a design architect. This is Hôtel Henriette—romantically offsetting the urbane grit of the city of love.
Hôtel Henriette doesn't merely offer a bed to rest but invites you into a rarefied realm where design culture dances with boutique intimacy. Each room, with its own uniqueness, whispers stories of bygone epochs, yet sings of French contemporariness. A stay here isn't just about securing accommodations; it's a quiet invitation to dwell in a living, breathing work of art.
Your Hôtel Henriette journey commences from its floral-clad courtyard—Paris's secret garden where travelers and locals breather deeper, smile wider. Grab a coffee as the city awakens, take a sensory journey through the quaint cobbled alleys, and return for an ambrosia of a locally sourced breakfast in the magical conservatory like dining area. There couldn't be a more fitting prologue, and epilogue, to each day in Paris.
Our Hôtel Henriette review would not be complete without mentioning the impeccable service. The staff, experts at blending the quintessential French charm with the art of hospitality, ensures your stay treads that profound line between the luxury of splendid isolation and the comfort of feeling at home.
Ultimately, Hôtel Henriette invites more than a fleeting visit; it's a character-full protagonist in your Parisian narrative – unforgettable, immersive, and eminently Parisian. Whether you're an intrepid traveler on a global quest or a romantic soul seeking the perfect Parisian weekend, Hôtel Henriette isn't just the place to hang your hat; it's where your heart ends up pinned on the map.
Location Description
The 13th arrondissement of Paris, France, is a neighborhood often overlooked by tourists in favor of more well-known areas like the Marais or Montmartre. But for those in the know, the 13th is a hidden gem that offers a glimpse into the real Paris that locals know and love.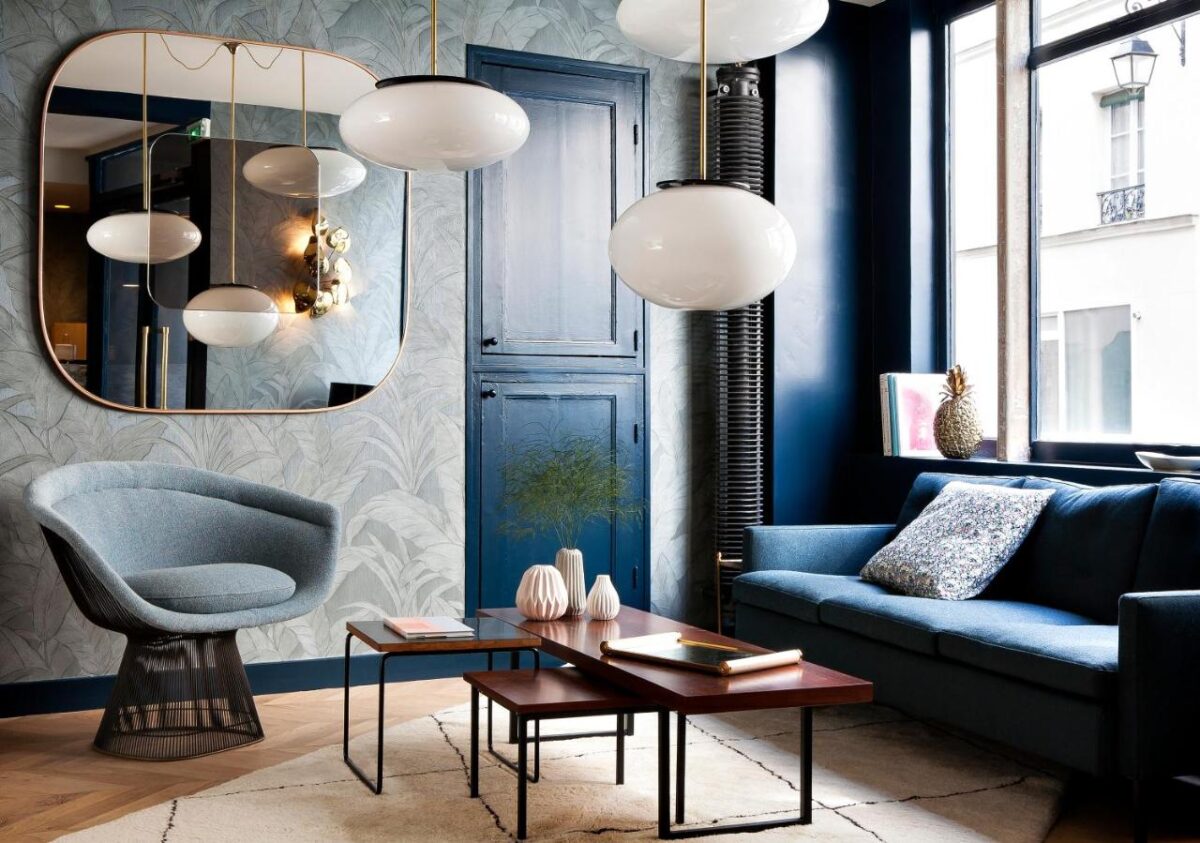 Located at 9 rue des Gobelins, Hôtel Henriette is perfectly situated to take advantage of all that the 13th has to offer. From the hotel, you can easily explore the charming cobblestone streets of the Butte-aux-Cailles neighborhood, where you'll find a plethora of trendy bars, cafes, and boutiques.
For those who prefer a more cultural experience, the 13th is home to some of the city's most impressive street art, with murals and installations by renowned artists like Invader and Shepard Fairey. And just a short walk from the hotel, you'll find the sprawling Parc de Choisy, a lush green space that's perfect for a picnic or a leisurely stroll.
Whether you're a foodie looking to explore the city's vibrant culinary scene or a history buff interested in the area's rich cultural heritage, the 13th arrondissement has something to offer everyone. And with Hôtel Henriette as your home base, you'll be perfectly positioned to explore all that this vibrant neighborhood has to offer.
Related Resources