Details
Address: 14 Rue du Docteur Heulin, Paris, 75017
District: 17th arr.
Check-in: 3:00pm
Check-out: 12:00pm
Room Count: 4
Starting Price: $210.00
Le Katorze Hôtel Description
From the cobblestone lanes nestled in the heart of Paris, Le Katorze Hôtel unfurls like a lovingly aged vintage wine. This isn't some generic Parisian retreat, mon ami, no, this is a place where rustic Gallic charm fuses marvelously with sharp, contemporary stylings. Delve into this captivating 'Le Katorze Hôtel Review' and allow me to whisk you down this narrative rabbit hole as we undertake an immersive journey inside this dashing hub of bon viveur.
Here, the elegant echoes of Parisian history serve as a charming backdrop to your sojourn. Le Katorze Hôtel, shot through with its unique vibrancy, establishes itself atop Paris's cityscape like a charismatic poet amidst a sea of vagabond storytellers.
Each room, a bijou retreat, presents an inviting tableau of graceful modern comforts juxtaposed against the telltale, weathered allure exclusive to one of the world's most cherished capitals. Downstairs, inhabit a world that spins on the axis of casual sophistication, a panoramic dance of curated menus, bold wines, and an ever-flowing dance of locals and globetrotters alike.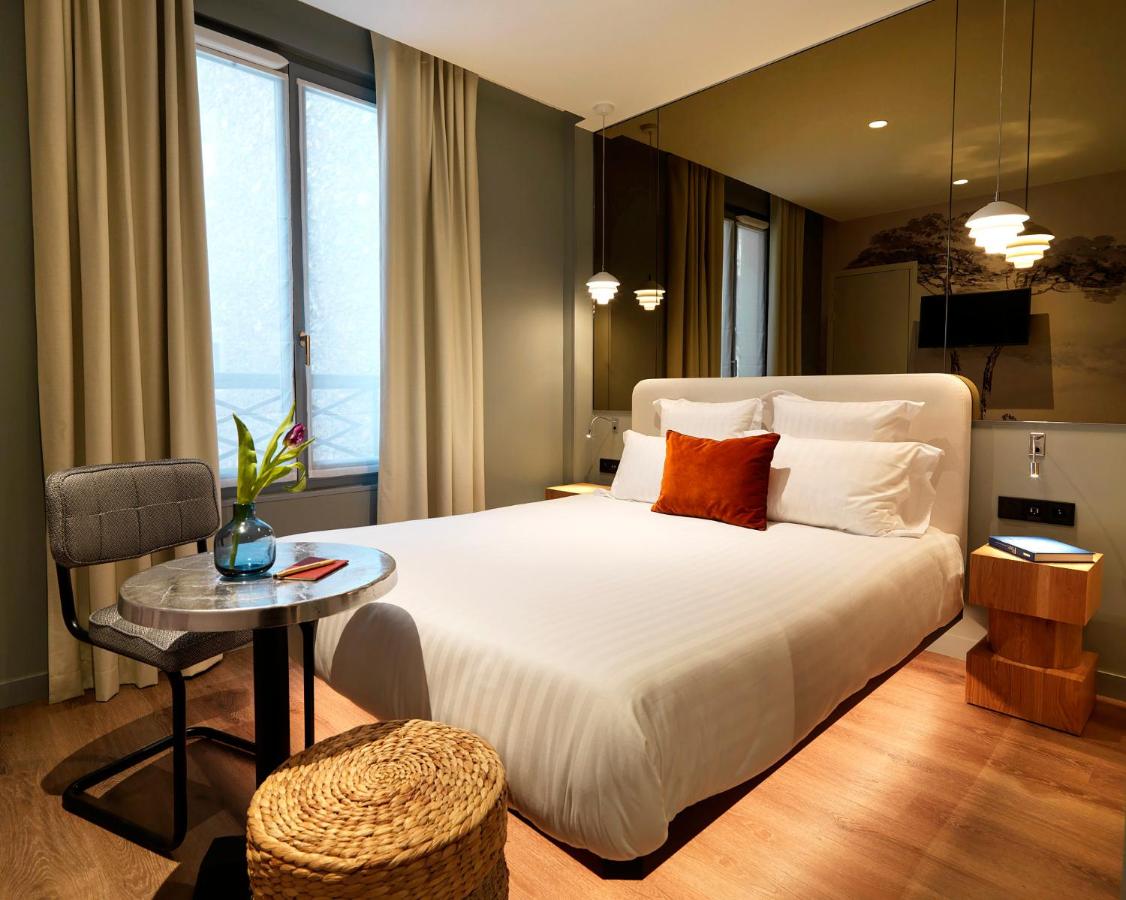 But remember, Le Katorze Hôtel doesn't just offer a room and a bed. No, it offers a passport to explore a slice of Paris less traveled, a neighborhood humming with charismatic bakeries, bohemian cafes, and haunted antiquarian bookshops. It invites the inquisitive soul to burrow deeper, sip on that fabled je ne sais quoi imbued within every crevice, and mutter a blissful 'c'est magnifique' as the city surrenders its secrets.
In this 'Le Katorze Hôtel Review', if you sniff between the lines, you'll find a treasure trove of stories spun within the charming tapestry of this hotel. To navigate the Paris of Hemingway or Fitzgerald, you need a base camp that breathes in rhythm with the city.
Le Katorze Hôtel, my friends, is that spellbinding poetry in brick and stone. It's not just a hotel, it's quintessential Paris distilled into one mesmerizing location.
Get ready to inscribe your tale in the entrancing chronicle of Le Katorze Hôtel. You aren't merely visiting; you're part of an ongoing narrative, a lineage of wanderers drawn by the timeless allure of the City of Lights. You're next, my globe-trekking compadre – and I can't wait to read your chapter.
Location Description
Le Katorze Hôtel is nestled in the heart of Paris' 17th arrondissement, a neighborhood that exudes old-world charm and sophistication. Take a stroll down the tree-lined Avenue des Ternes and discover an array of chic boutiques, gourmet food shops, and sidewalk cafes. Indulge in a croissant and café crème at one of the many patisseries, or sit down for a leisurely lunch at a classic French bistro.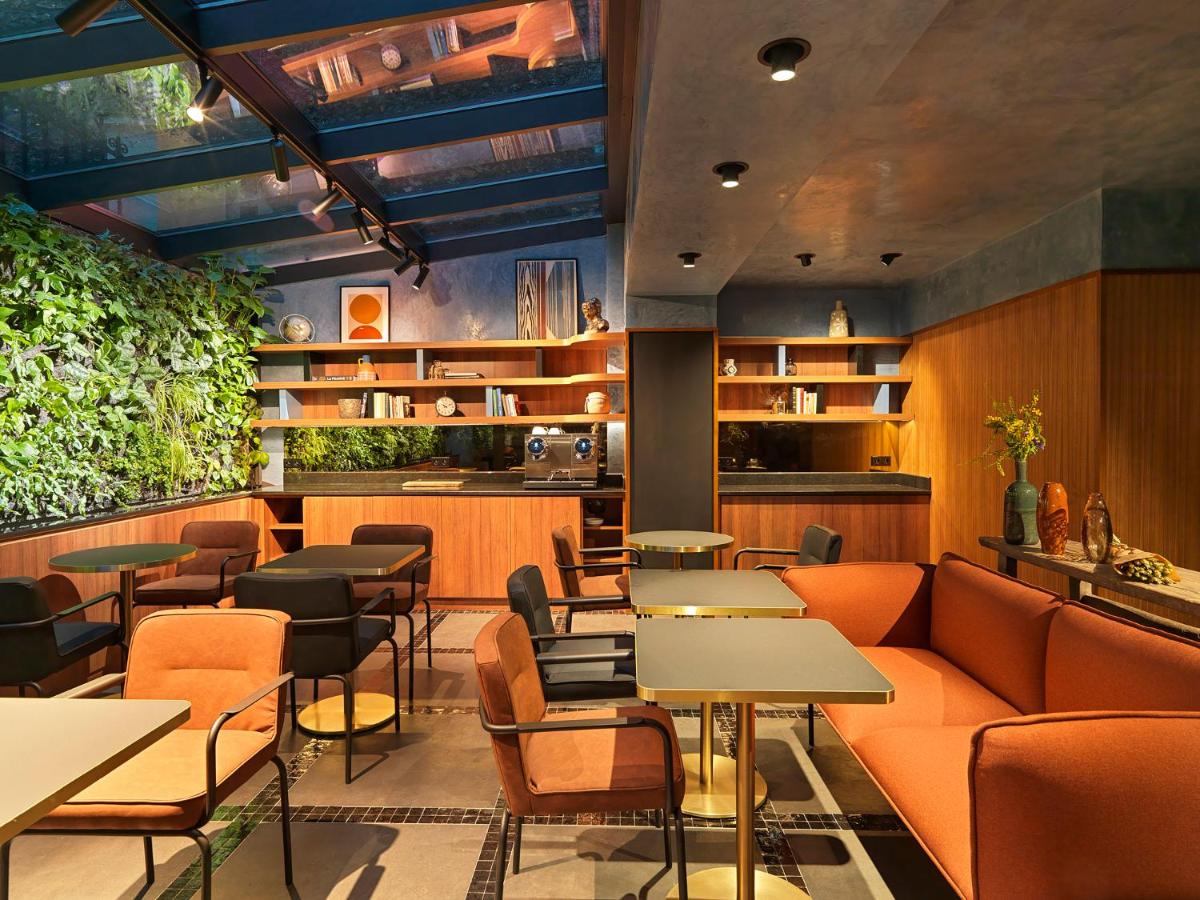 For culture vultures, the Musée d'Art Moderne de la Ville de Paris is just a short walk from the hotel, featuring an impressive collection of 20th-century art. And for those seeking a bit of greenery, the Parc Monceau is a tranquil oasis in the midst of the bustling city.
But perhaps the most enchanting aspect of the 17th arrondissement is its quintessential Parisian charm. From the cobblestone streets to the charming architecture, this neighborhood is a veritable feast for the senses. And of course, no trip to Paris would be complete without a visit to the iconic Eiffel Tower, just a short metro ride away.
At Le Katorze Hôtel, you'll experience the best of Paris right at your doorstep. So come immerse yourself in the romance and magic of this unforgettable city, and let us be your guide.
Related Resources