Tour Details
Duration: 2 hours
Rating:
Tour Description
Discover the best of Paris with this Paris Museum Pass and Eiffel Tower Skip-the-Line Entrance tour. With this tour, you'll enjoy priority access to the iconic Eiffel Tower and skip the long lines, giving you more time to soak in the breathtaking views of the city of love. With the Paris Museum Pass, you'll have access to over 50 museums and monuments, including the Louvre, Musée d'Orsay, and Notre-Dame Cathedral. You'll also get to explore the charming neighborhoods of Montmartre and the Marais, where you can indulge in local delicacies like croissants, macarons, and cheese. with this experienced guide, you'll learn about the rich history and culture of Paris, making this tour a must-do for anyone visiting the city. Book your spot now and get ready to fall in love with Paris!
Description
In Montmartre, the bohemian heart of Paris, Discover Montmartre and visit the Basilica of Sacré-Coeur where it stands tall, beckoning visitors to ascend its steps and take in the breathtaking view of the city below. This two-hour tour will guide you through the winding streets of this historic neighborhood, where artists and writers once roamed and the Moulin Rouge still reigns supreme.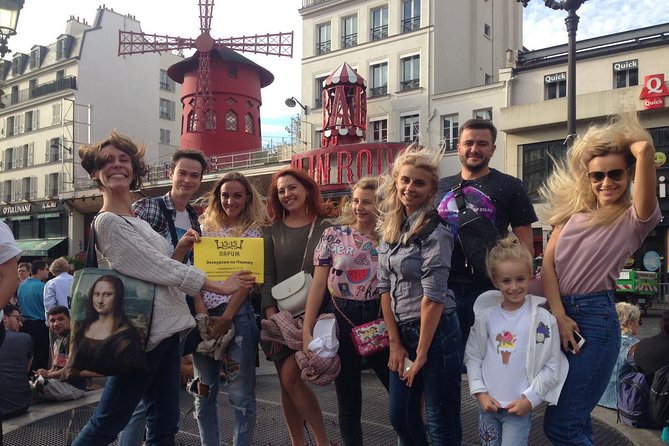 Along the way, you'll discover hidden gems and hear tales of the colorful characters who have called Montmartre home. And when you reach the top of the hill, the Basilica's stunning white dome will make you feel like you're on top of the world. Don't miss this chance to experience the magic of Montmartre and the awe-inspiring beauty of the Basilica of Sacré-Coeur.
Related Resources