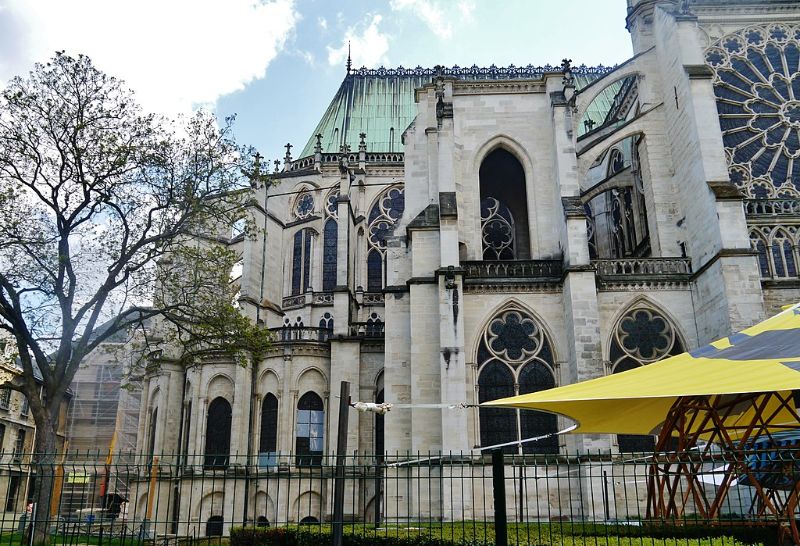 This is the Topten monuments, and we already have a Topten churches, plus this one is not in Paris, but in a town touching Paris, called Saint Denis.
However, I think this is a wonderful monument, which is also easy to visit, as the parisian metro reaches it quickly. it would be a pity to miss it!
The story tells that Saint Denis picked up his head, after being decapitated, and carried on walking to this place where the first church was built. Now, it's a basilica, with a gothic style, where a lot of kings and queens are sleeping forever in beautiful stone tombs with recumbent statues.