Montmartre is known for its picturesque cafes and super cute stores. If you are in the market for authentic Parisian vintage, you have to stop by the By Flowers vintage store.
From hats to shoes, By Flowers has an ever-changing selection of classic Parisian vintage options in a cozy shop a stone's throw away from Sacré-Cœur. The perfect escape for any tourist with their family and for locals alike.
🗼 Paris Insider's Top Picks! ✨
Dive into the heart of Paris with our handpicked partners. Trusted by thousands, they ensure you experience the best of Paris.
By Flowers is possibly the most underrated vintage store in Paris for two reasons: (1) the great selection and (2) the fabulous, welcoming owners. Every time I stop in here there is something new and different. On my last visit to the neighborhood, I went by twice the same weekend and they already had new items!
About By Flowers Vintage Shop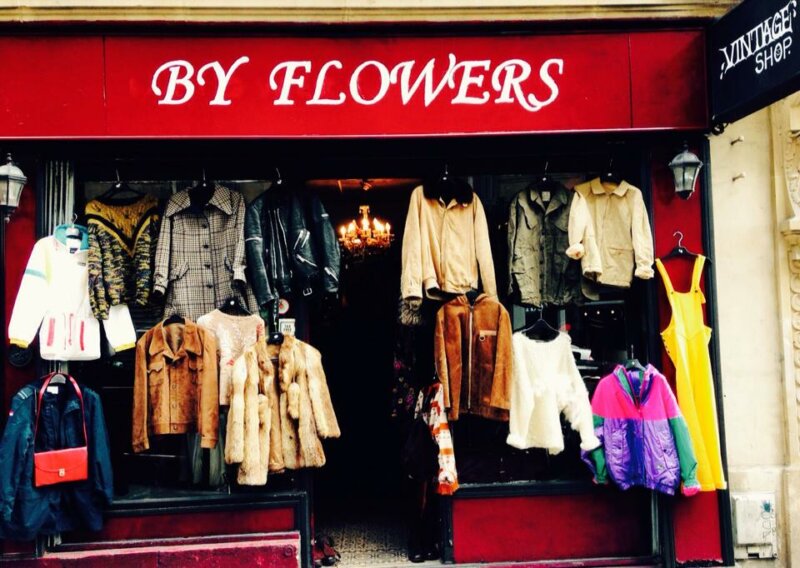 By Flowers is a cozy shop located at 86 R. des Martyrs, 75018 Paris, nearby the Abbesses and Pigalle metro stops. This cozy shop doesn't look like much from the outside, but on the inside, you'll find excellent vintage finds.
By Flowers has shoes, jackets, pants, shirts, and vintage bags. In the winter you can find some really cool coats and jackets to keep you cozy. But honestly, you never know what fun, unique vintage item you'll find. They are always adding new items!
The owners are wonderful too. You can take your time pursuing their collection and trying on potential finds. You will feel welcomed and helped throughout your whole experience here. The prices are typical of a great vintage shop, but the selection is superb!
The owners update their Instagram frequently too, you can check it out here and see if something catches your eye before you go! I'd recommend going fast if you like something that they post. Chances are, someone else will run to scoop it up too!
A lot of visitors to Paris go to the "kilo shop" and don't get to experience true vintage shopping. If you go to a kilo shop chances are the clothes aren't great quality and are super washed out. You will find the opposite here. By Flowers curates their selection to only the best and most unique items for its customers.
Ditch the kilo shops and stop by the By Flowers vintage store. You'll walk away happy with full bags and a full heart.
Montmartre Vintage Shopping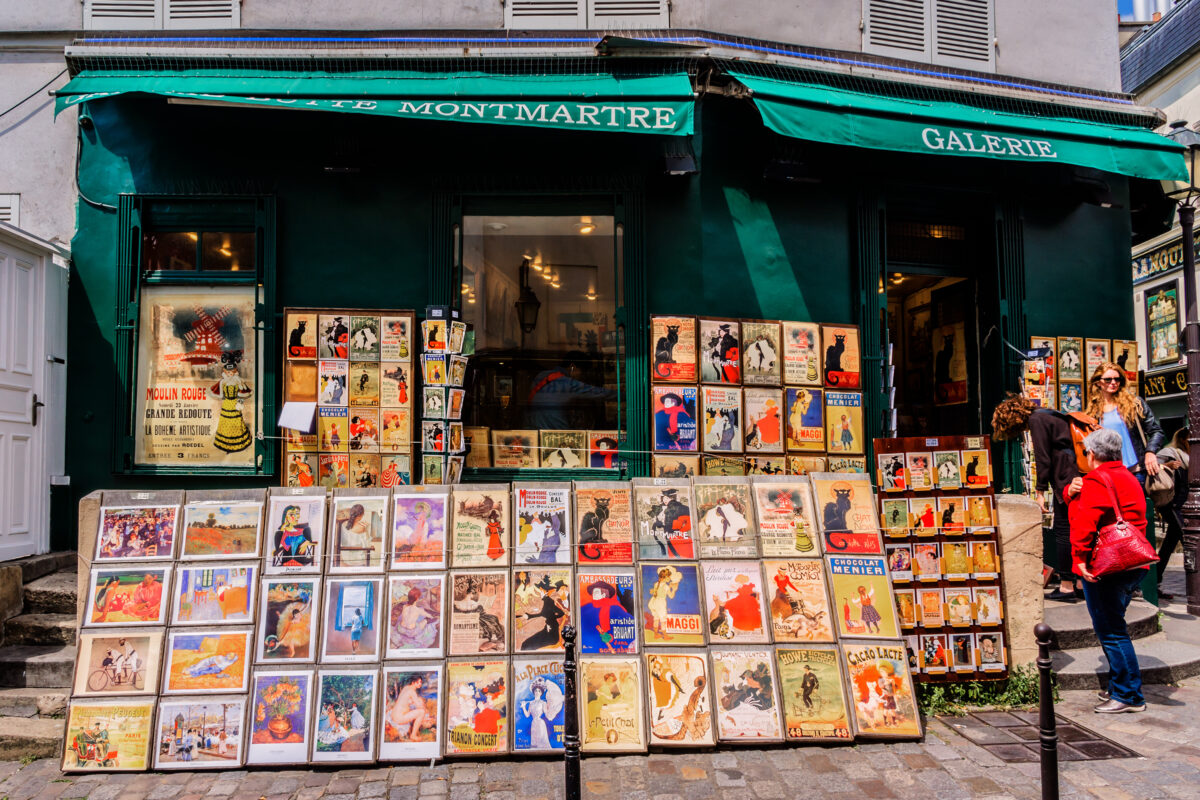 By Flowers is located in Montmartre, a fabulous area. Montmartre is known for being the birthplace of several famous artists including Vincent Van Gogh who would sell his paintings in the Place du Tertre. I have actually purchased several paintings here. If you know what to look for you might find the next big thing! (Hint, its not the drawing of the Eiffel Tower).
Outside of art, Montmartre has great antique shops and vintage stores. By Flowers is actually located on a great street for vintage shopping, there are several vintage stores on the same block, like Flash Vintage. It is also nearby several cafes to catch a break between stores.
How to get to By Flowers Vintage
By Flowers is located off the Abbesses and Pigalle metro stops. Anvers stop is also nearby. From Sacré-Cœur you can walk.
What are the best vintage shops in Montmartre?
By Flowers and Flash Vintage are two top stores with great selections and atmosphere.
Related Resources: